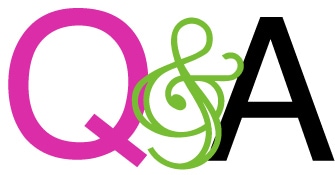 Every Monday, I answer a few of the questions that my readers send me. If you have a question you'd like me to answer in a future Q&A post, just leave me a comment here or email me (thefrugalgirl [at] gmail [dot] com) and put Q&A in the subject line. I look forward to hearing from you!
I am wondering . . . how do you handle it when your kids are invited to a birthday party and the giving of a gift is expected? I purchased a couple of generic gifts at after-Christmas sales but my stash is used up. We CAN afford to give gifts and I don't mind doing so for close friends, but sometimes the invitations are to all the kids on, say, the baseball team . . . any thoughts?
-Kris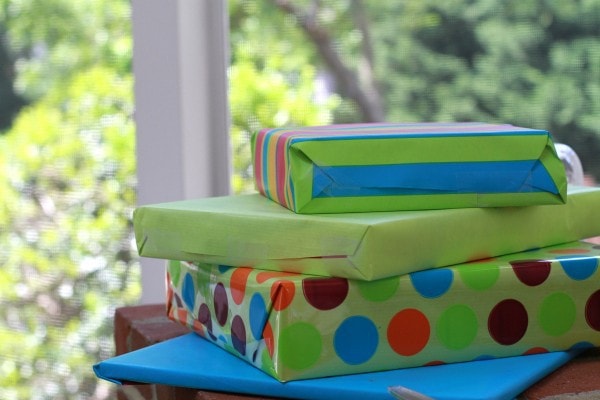 I haven't had a lot of personal experience with this, probably because we homeschool and because my kids haven't played any organized sports. We do go to birthday parties, but they're generally for people that we know really well.
But here are my thoughts:
I'd say that unless the invitation said something like, "No gifts necessary…just please come and enjoy the party!", a gift ought to be given.
(The exception would be if you're in a situation where you truly can't afford it.)
That said, if it's the sort of party where 40 children are invited and you don't really know the child that well, you shouldn't at all feel like you need to spend a ton of money on the gift. Depending on the age of the kid, a $10-$15 gift should be sufficient.
If the parent or child is upset that the 30 attendees didn't give larger gifts, I'd be inclined to think that's their problem, not yours, so don't stress out over it. 🙂 Buy something small-ish and don't sweat it.
I have a question about drugstore deals. They sound like great deals until you look closely at them — i.e., the "better than free" razor that costs $5, but you get a $5 'Register Reward", meaning that you DID in fact pay $5, but will get $5 off your next purchase. This is NOT a FREE razor — it's a chance to save on a future purchase. It seems to me to be a lot of work for a little return, and most bloggers make it seem like you are getting free merchandise when you are not. What is your take on this practice?
-Susan
I've played the drugstore game intermittently in the past (read: when I had fewer children!), but a few years ago, I decided it wasn't worth my time. It was too hard to haul everyone to the store, and more often than not, I found the shelves cleared of all the really great deals, and that was super frustrating. I think we should pick frugal activities that don't drive us nuts, and playing the drugstore game was driving me nuts.
Anyway. It is true that the Register Reward/Extra Bucks type of deals require an upfront purchase. However, if you shop the drugstore deals every week, you can use last week's register rewards to purchase this week's deals. And assuming that each week's deals trigger the printing of more register rewards, you can keep purchasing deals while paying very little out of pocket, except for the initial payment that first week.
Playing the drugstore game can get you a lot of merchandise for very little money, but like you said, it's a fairly large time investment, especially if you've got a number of children and don't have drugstores conveniently located near you.
Some people just love couponing and deal shopping, though, so for them, playing the drugstore game doesn't feel that much like work.
I'd say that if drugstore deal shopping seems like a lot of work and you don't really enjoy it, then find other ways to save money. There are lots of options out there, and you shouldn't feel like you have to play the drugstore game just because a lot of other people are doing it.
(P.S.I wrote a post about saving money on groceries without using coupons and it might be helpful to those of you who hate couponing/deal shopping).