I rescued this pot from Goodwill a few months ago. It's not a supremely fabulous pot…it's just plastic, I hate the green color, and it was awfully faded and scratched up.
But, it was just a few dollars, it was fairly large, and I knew I could make it look more snazzy.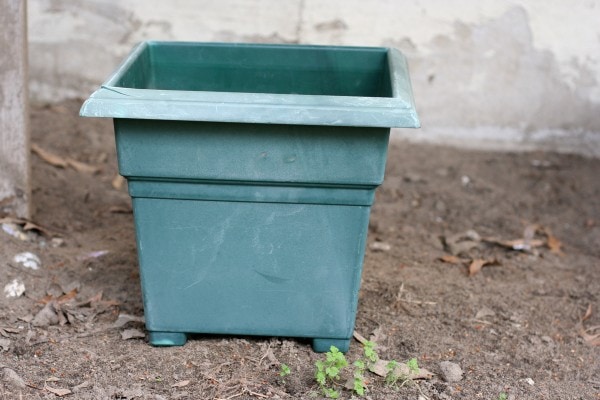 How? With spray paint, of course.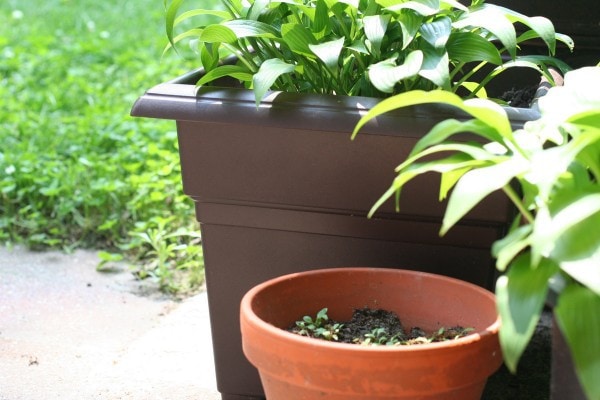 The plastic wasn't a smooth, shiny sort, so I didn't even need to use any primer…I just washed the pot and sprayed the chocolate brown paint right on.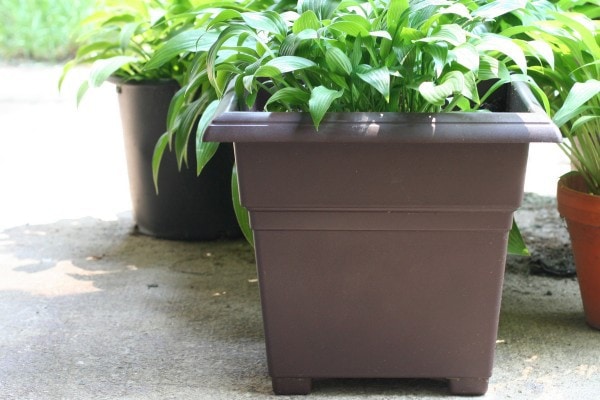 I generally prefer not to put edible plants into plastic pots, so I had hostas in mind for this one.
My neighbor (the same one that gave me the pile of mulch) gave me several hostas, and I know from prior experience that if I plant hostas in the ground, it's only a matter of time before some pesky voles stop by and eat the roots since they love hostas.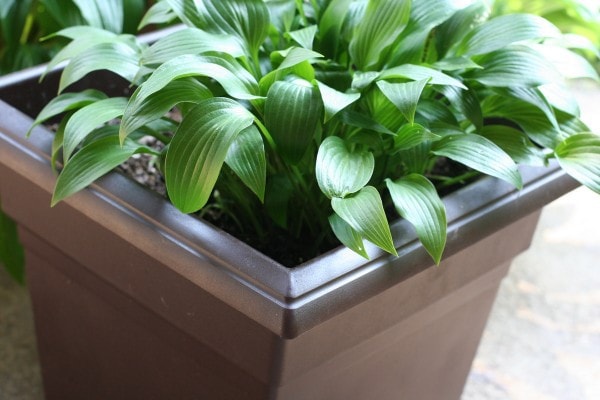 So, this pot and several others are holding hostas, which are very happy living in the shade on the patio underneath my deck.
Take that, voles!
What's the takeaway for you?
1. Look past the immediate appearance of used goods. Often a little cleaning, a little painting, a little modifying, or a little mending can make a world of difference.
2. Never underestimate the power of paint.
Have you refreshed something lately by painting it?
Tell me about it! And if you blogged about it, leave a link in your comment because I dearly love to see old stuff made new with a coat of paint.