If you're new: here are all the details about this abandoned house!
You guys know about some of the bigger things I've rescued from the abandoned house (like…furniture!).
But there are a lot of smaller things I've put to use too. So…I thought it'd be fun to do a round-up of those.
little glass bluebirds
I found these because I was trying to open a window at the abandoned house (for some fresh air!) and in the process, I knocked down a curtain.
This was a good thing because hiding behind the curtain were these two little round bluebirds.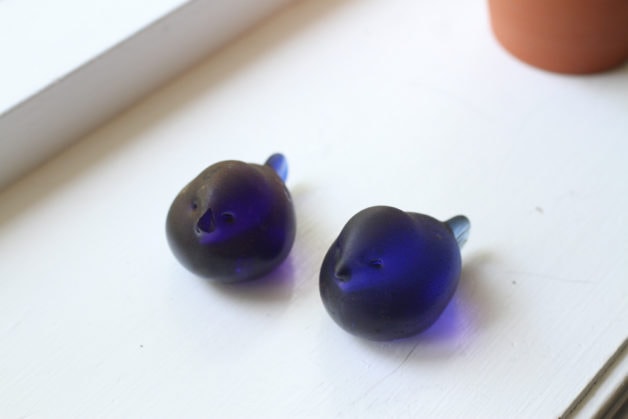 I took them back to my house and washed them off: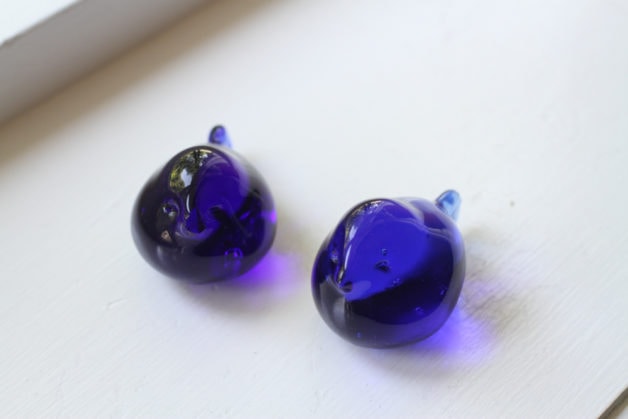 And then I put these guys in my front window. They look so cute there, and I love how the light shines through the blue glass.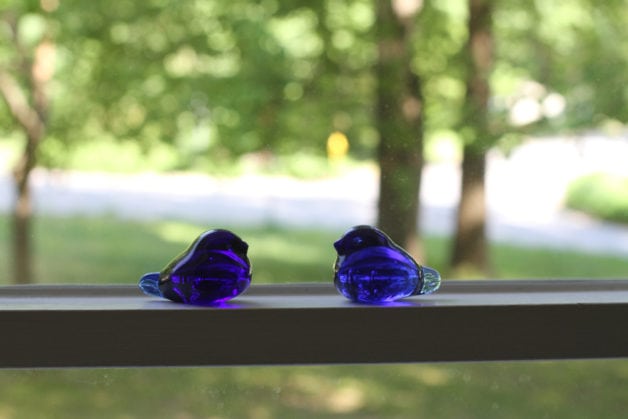 two glass paperweights
In that same window, I found these little glass paperweights.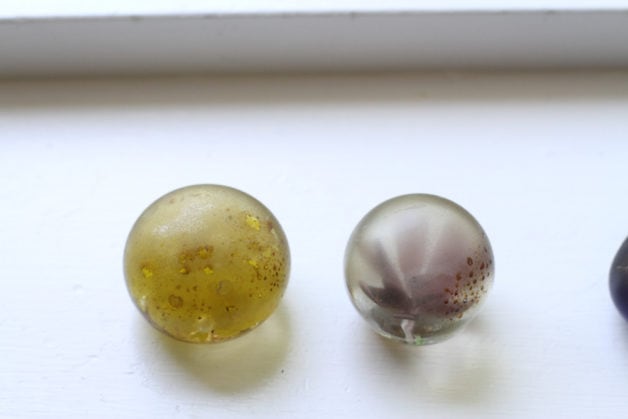 They were dirty (of course), so I gave them a good cleaning.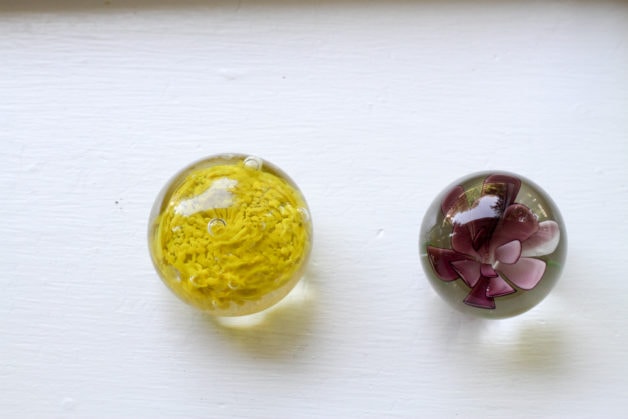 And I put them in my front window, next to the bluebirds.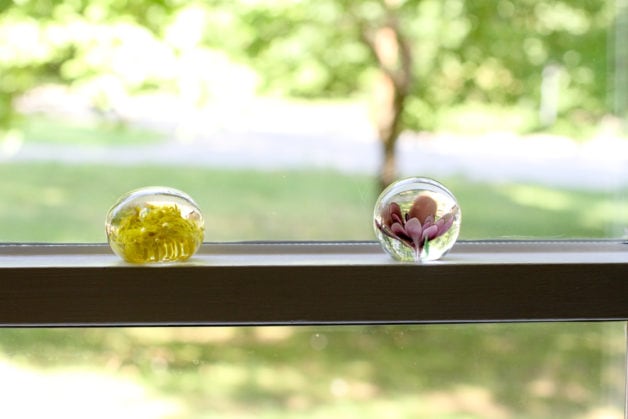 I particularly like the purple one!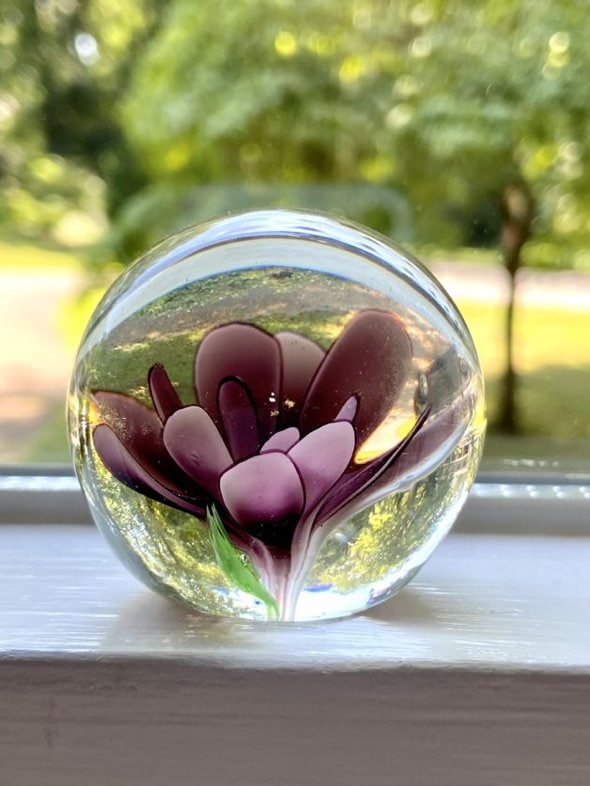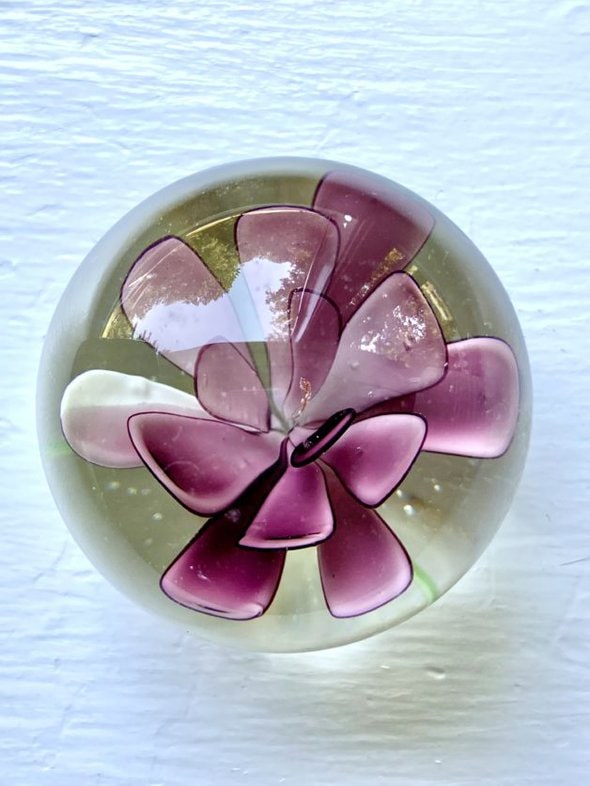 a penguin salt shaker
I spied a little penguin figurine at the house, and I knew that Lisey would love him.
In the process of washing him up, I realized: he's actually a salt shaker! He was so dirty, though, I could not even see the holes in his head until I scrubbed him down.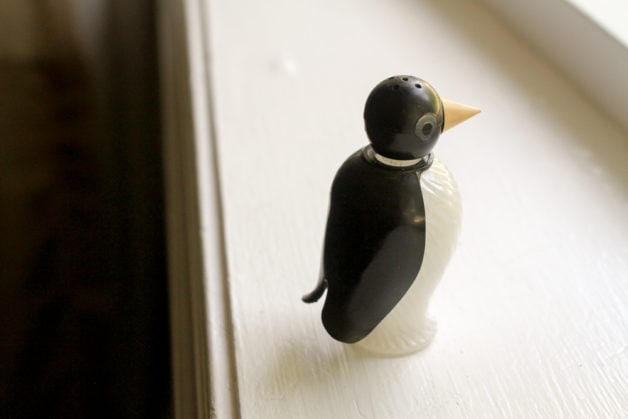 I got him all clean, filled him with salt, and Lisey named him Gepetto.
It's so perfect that I found him because previously, I was salt-shaker-less.
And it's no problem that he doesn't have his mate (these originally came in a pair) because I use a pepper grinder in place of a pepper shaker.
a small plant table
When I saw this at the house, I immediately thought of Sonia and I texted her, "Do you want it?"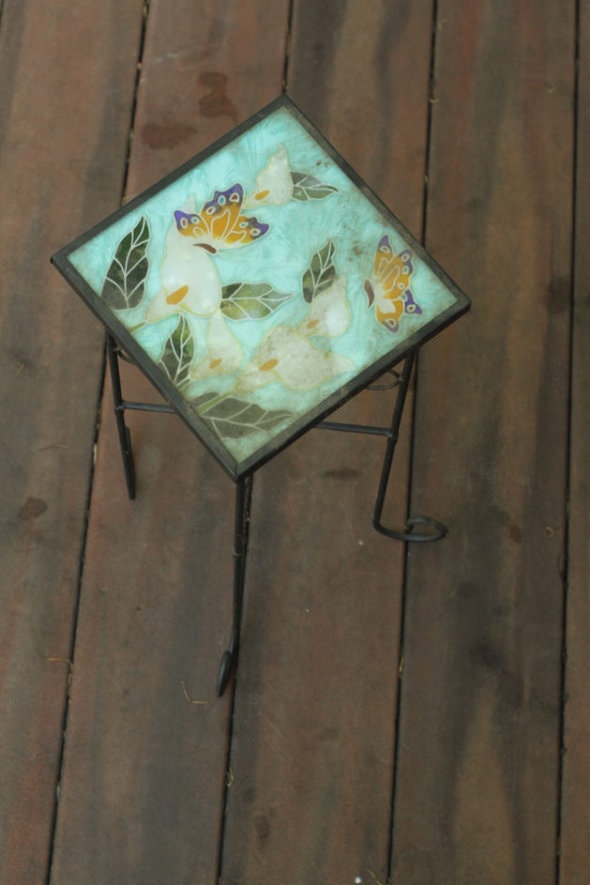 After receiving an enthusiastic yes, I put it in my van.
It was super wobbly, and after some tinkering, I figured out that two of the legs needed to be swapped. I unscrewed and exchanged them, and then the table was much more stable.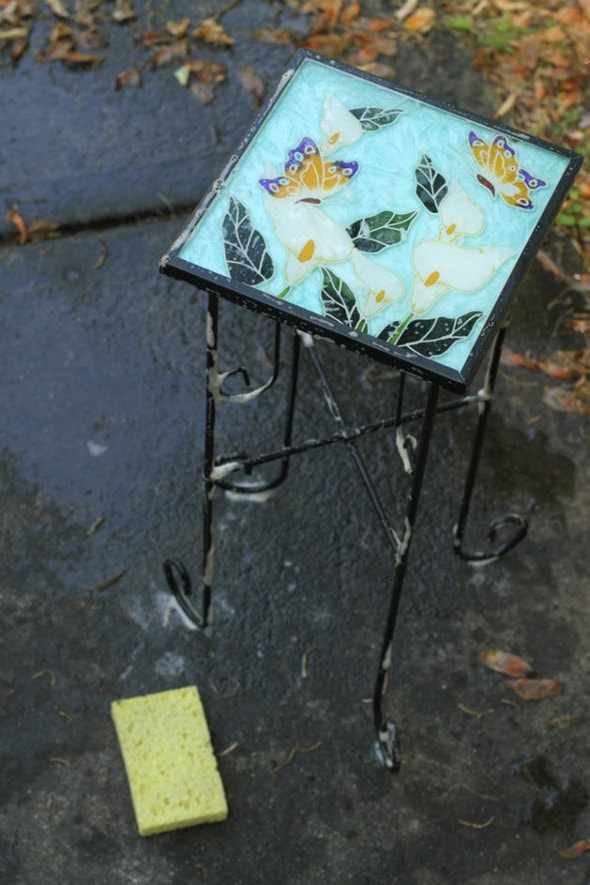 I gave it a cleaning and now it's plant-ready.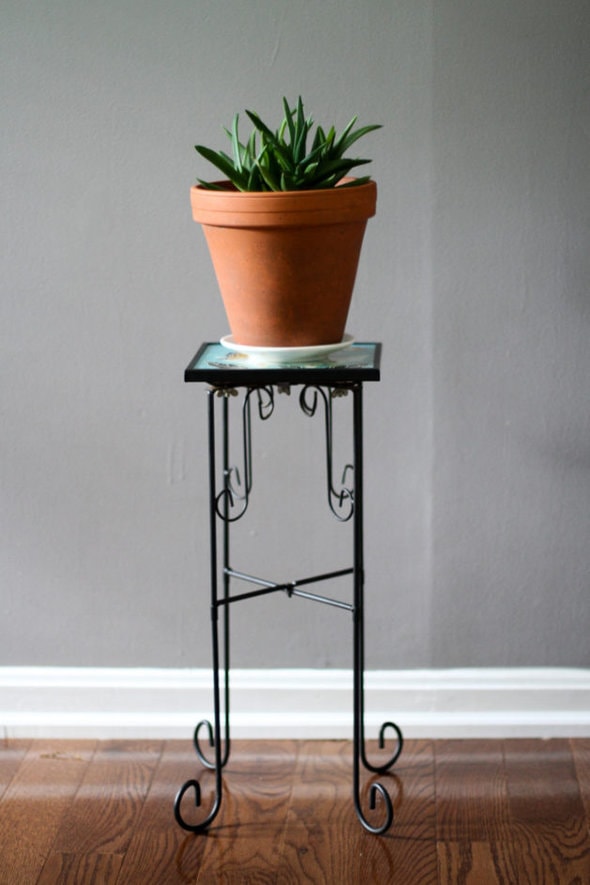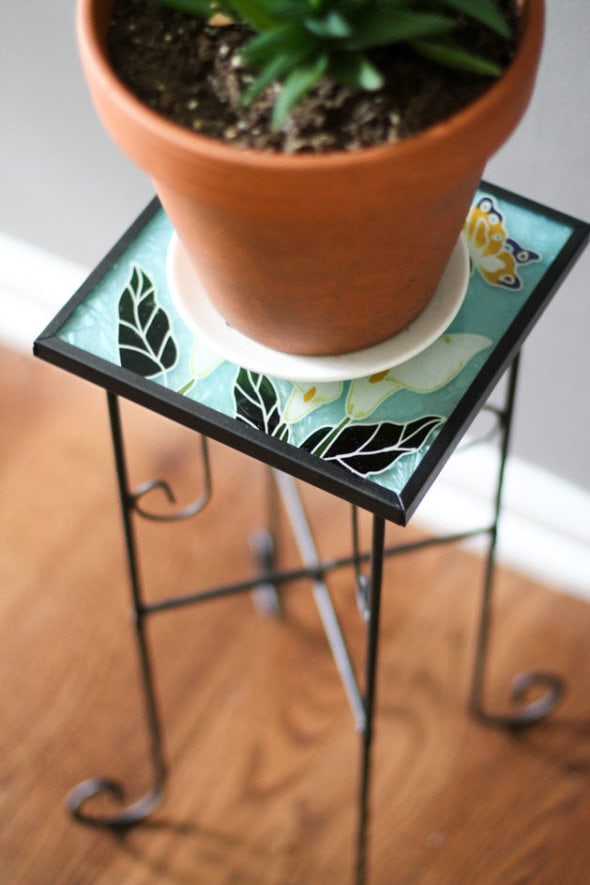 small plates = plant water-catchers
These four little flowered plates are probably way too old to be safe for eating off of (who knows what's in the paint and glaze??), so when I realized this little pot needed a base, I grabbed one of them.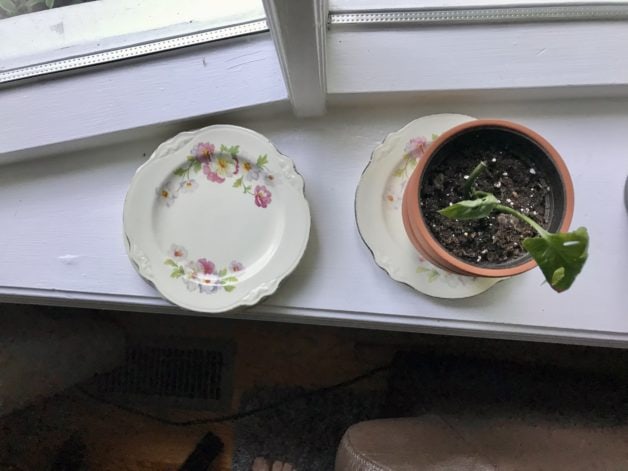 And I'm giving the rest to Sonia, because she is much more of a plant mom than I am. 😉
Trifari bangle bracelet
I spied this little snap bracelet and picked it up because it seemed heavy and well-made.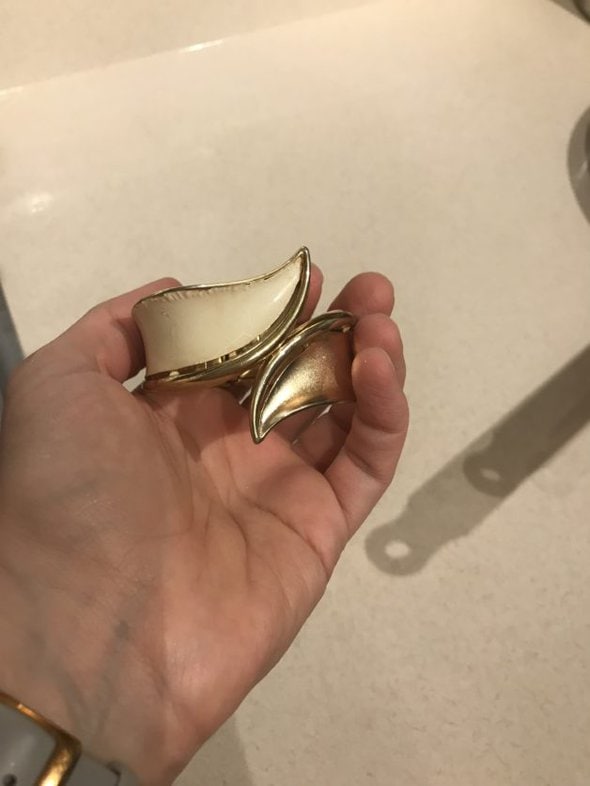 The coating was peeling: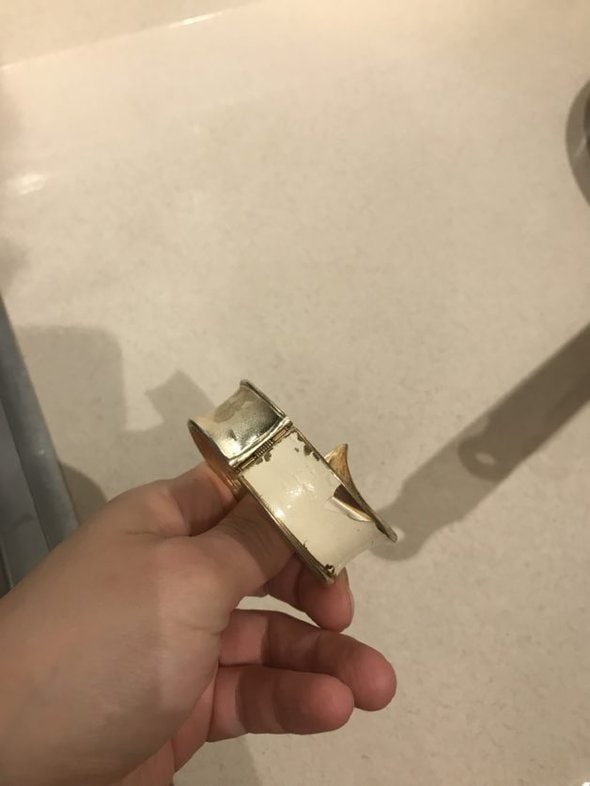 There was no fixing the coating, so I scrubbed it off, and now it's just a gold bracelet.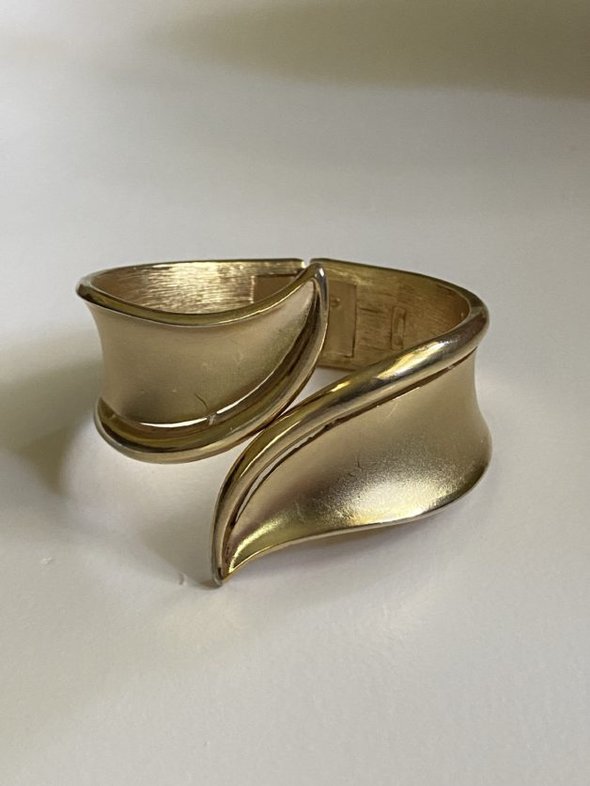 It looks like it's this 1960s Trifari bracelet.
But now that the white enamel part is gone, it looks like this one, also a Trifari piece.
It's a tiny bracelet, so it's too snug on me. But it fits Zoe perfectly, and she was delighted to have it.
I like to imagine that the lady who owned this house would be so happy to see her treasures at my house, all cleaned up and appreciated. 🙂
________________________
On another note, you know what's wild? We have taken so, so much stuff out of this little house already…a lot of it is at my house. But there is so much more outside the treasure house.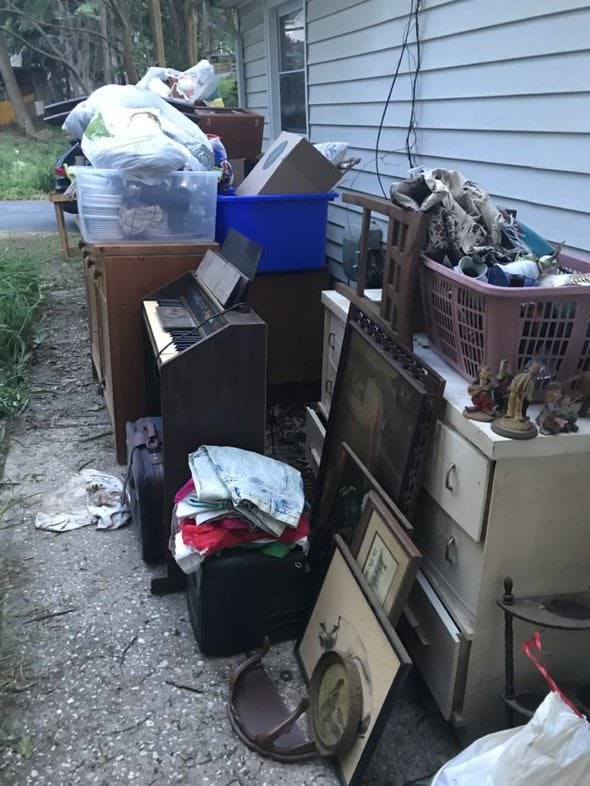 And the inside of the house still looks like we barely made a dent!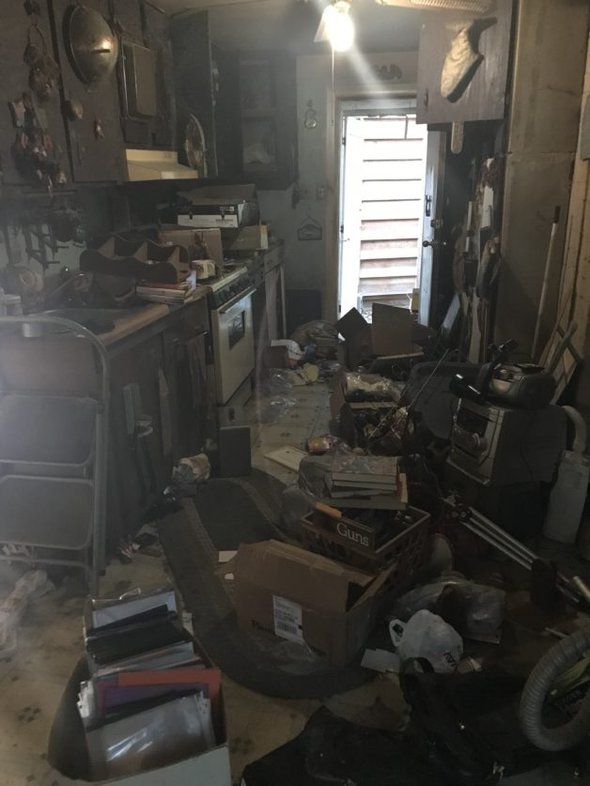 This house truly held an impressive amount of stuff!