Last night, we carved our pumpkins.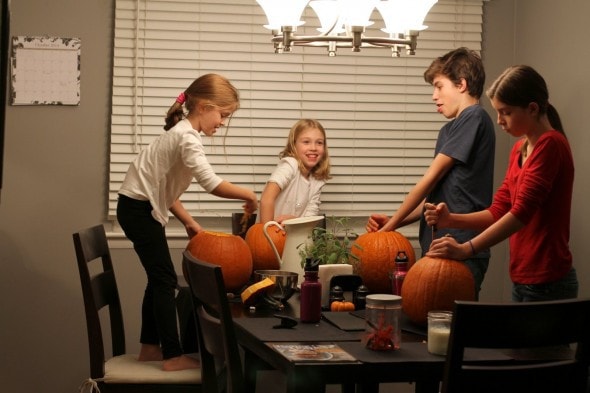 Our kids have really gotten into the Studio Ghibli movies of late. Lisey started it by watching My Neighbor Totoro on her own, and then she hooked Mr. FG by getting him to watch it with her.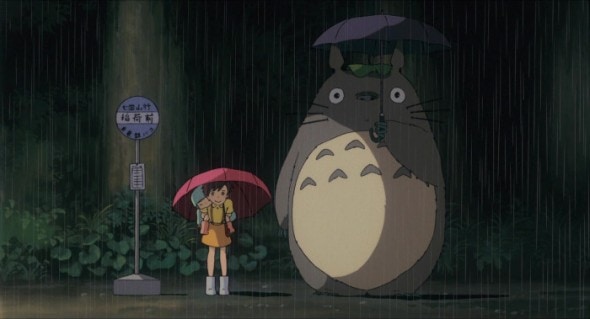 Now a steady stream of Studio Ghibli movies from Netflix have been hitting our mailbox in time for Friday night movie watching.
Zoe wanted to carve the cat from Kiki's Delivery Service, but we were unsuccessful at obtaining a pattern. So she settled for a cute hamster instead.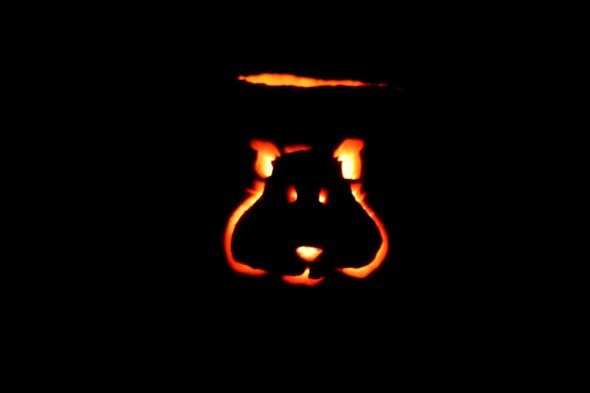 Joshua carved the cat bus from Totoro, and Sonia chose No-Face (from Spirited Away).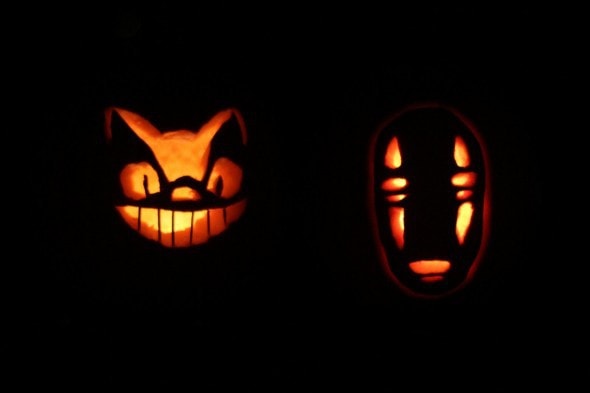 And of course, Lisey chose Totoro, which ended up being really hard to carve, but she hung in there with the help of Joshua and Mr. FG.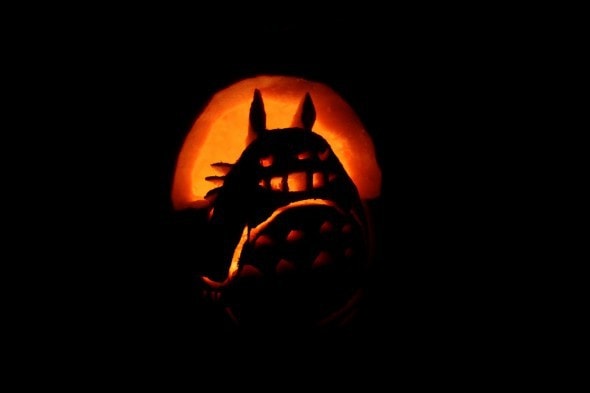 These might show up in the related posts widget, but in case they don't, and in case you're curious, here are our 2013 pumpkins.
In case you're really into looking at pumpkins, I'll throw in our 2011 pumpkins too (holy moly, Joshua looks so young!!!)