This isn't necessarily a frugal topic, but dress-up photos are too much fun not to share!
Joshua had to work, so he didn't dress up. And Lisey went over to a friend's house, so I don't have a photo of her in her Oscar the Grouch costume.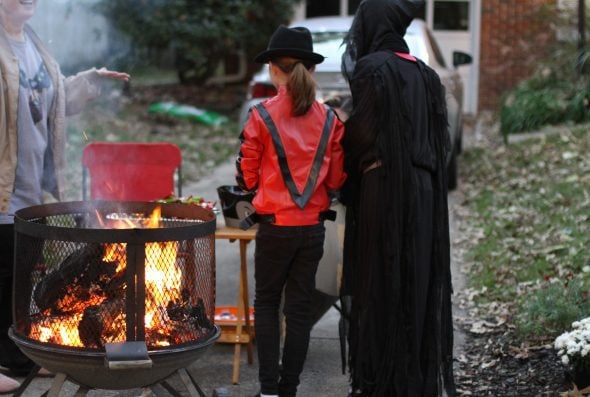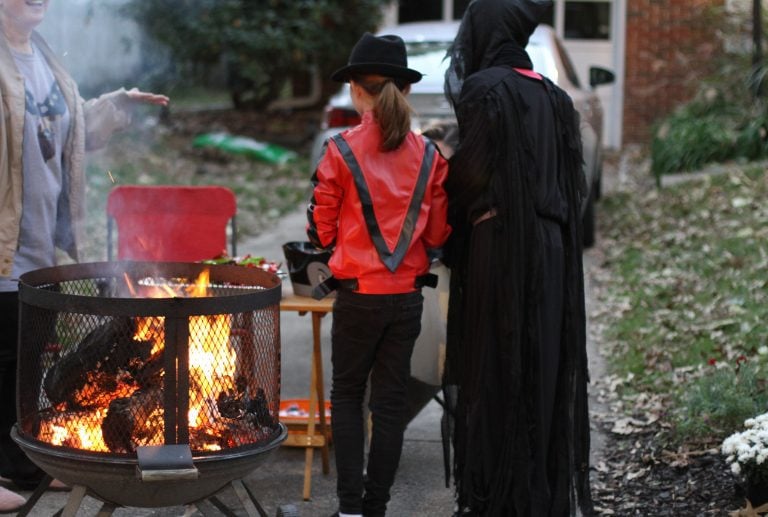 But the four of us did dress up!
Zoe, as Michael Jackson.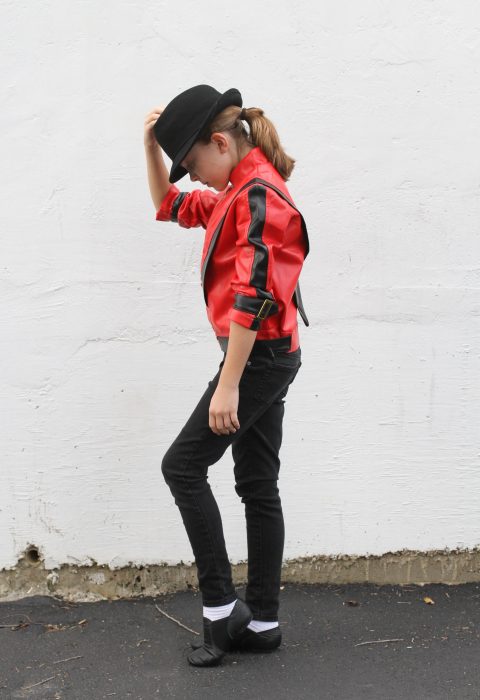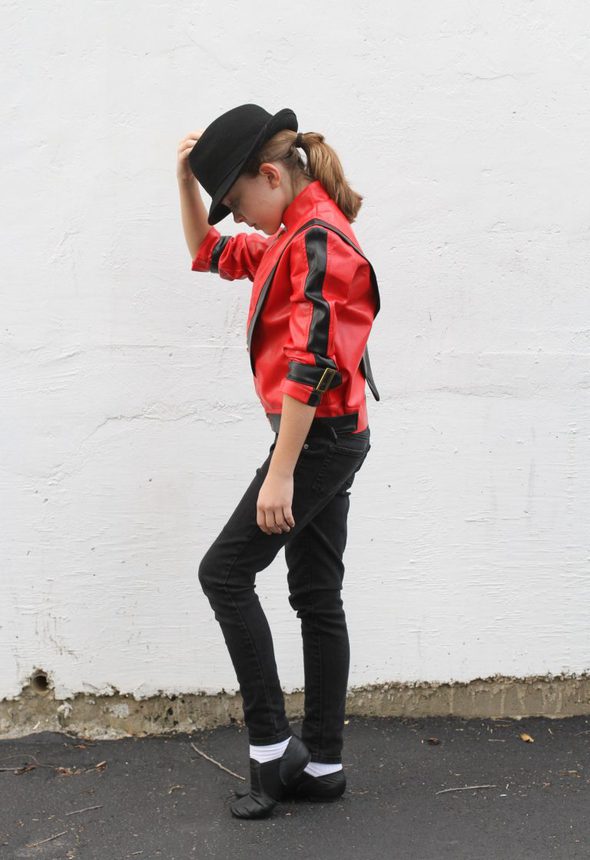 We got her jacket from eBay at a discount because it had a bit of discoloration on the back. Totally no big deal!
Black jeans from Target, white socks from Zoe's drawer, and hand-me-down jazz shoes free from a friend who didn't need them.
Fedora from Zoe's private hat collection. 😉
Sonia went as a ringwraith from Lord of the Rings.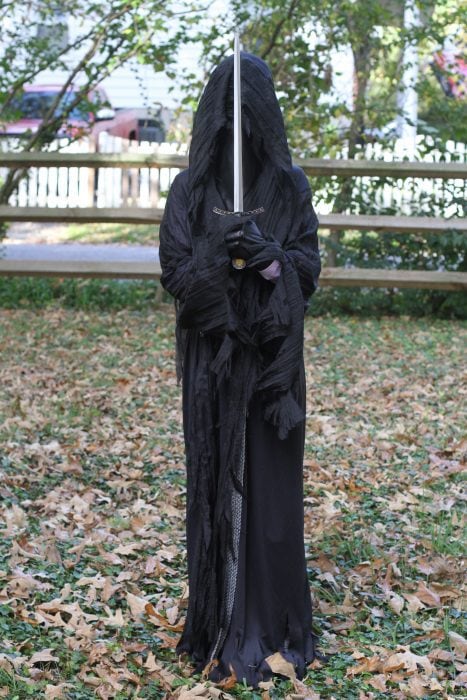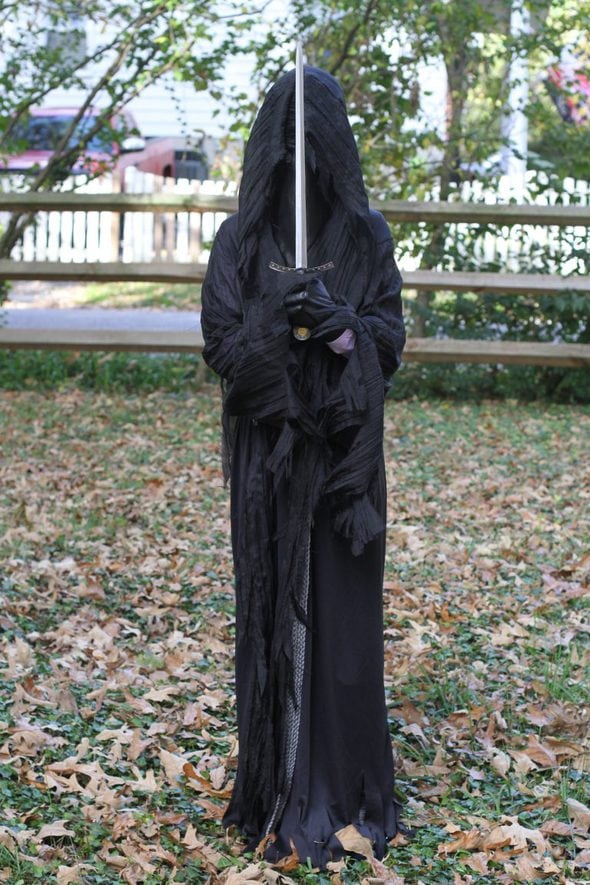 Her costume is from Amazon, and so is her sword.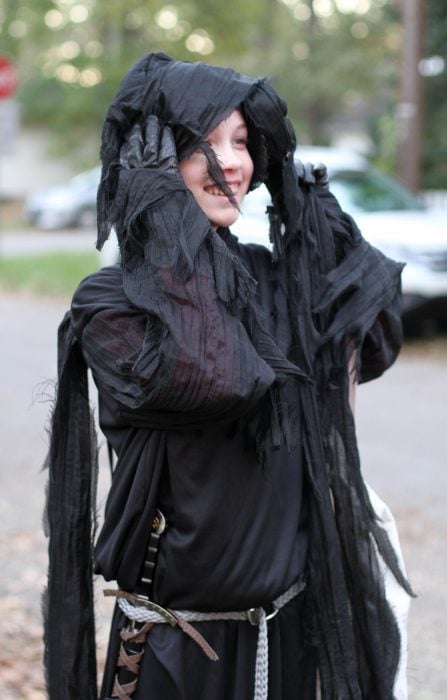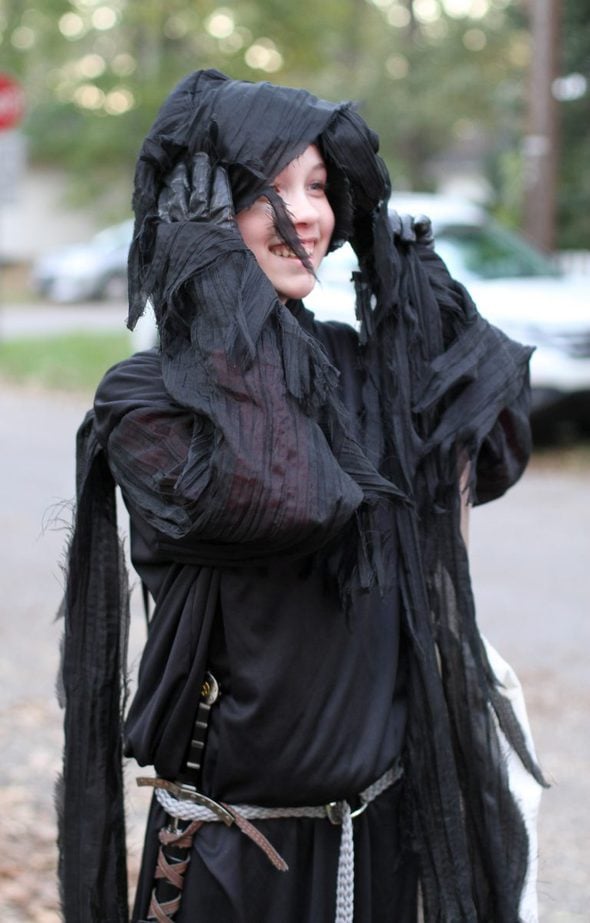 The great thing about this costume is that you can wear all sorts of warm clothes underneath.
Unlike mine….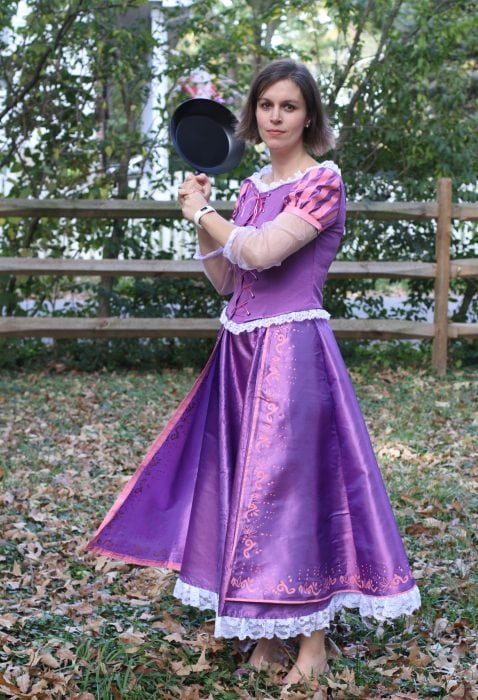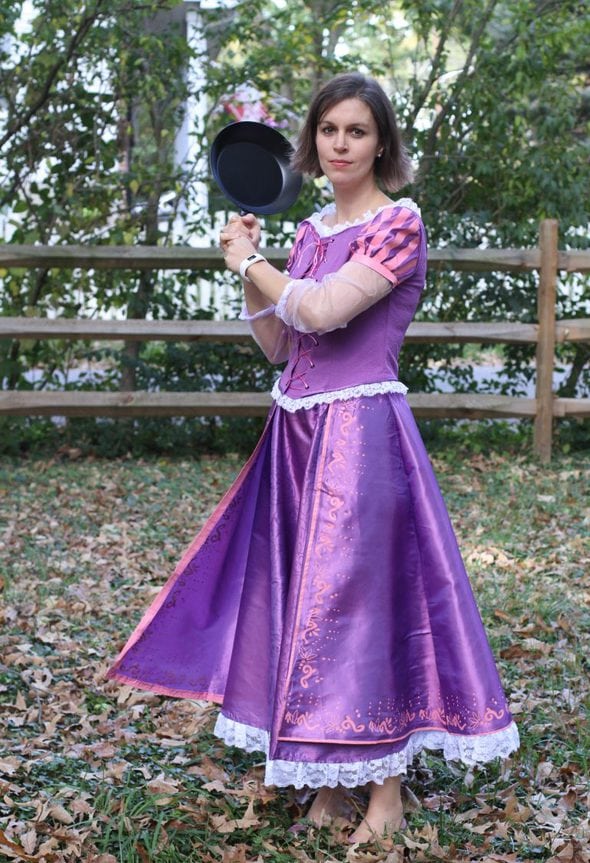 I did manage to put on some leggings and a tank top, but there's just no way to make Rapunzel very warm. 😉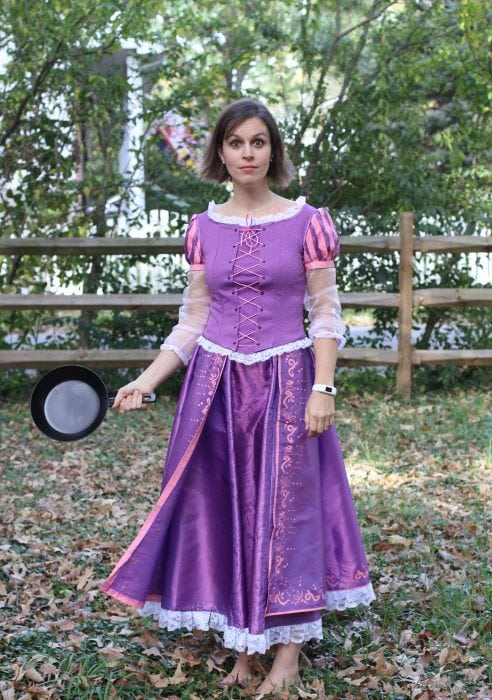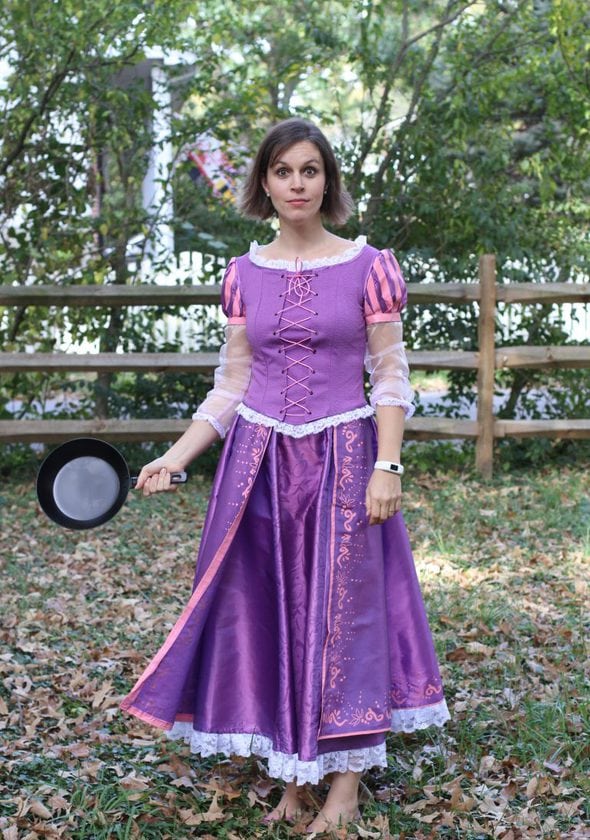 Rapunzel has long blonde hair for most of the movie, but at the end, it gets cut off and turns brown as she's released from the wicked spell. So, I'm Rapunzel, freed!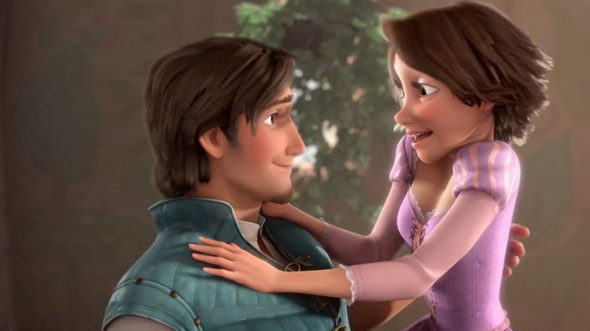 But without the weird, enormous eyes. 😉
Mr. FG dressed as Flynn Rider, the other main character in the movie.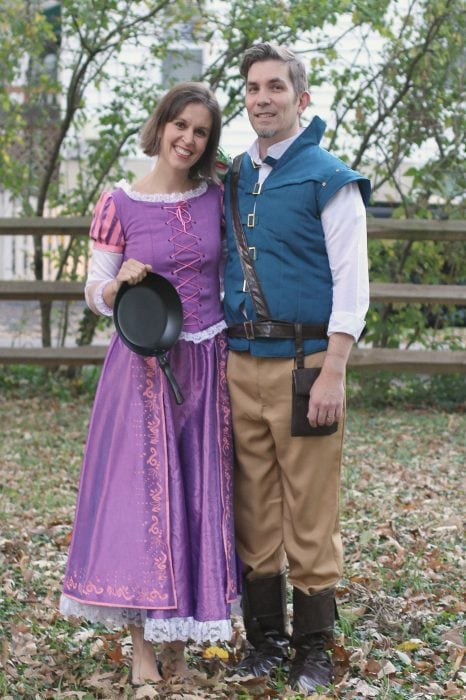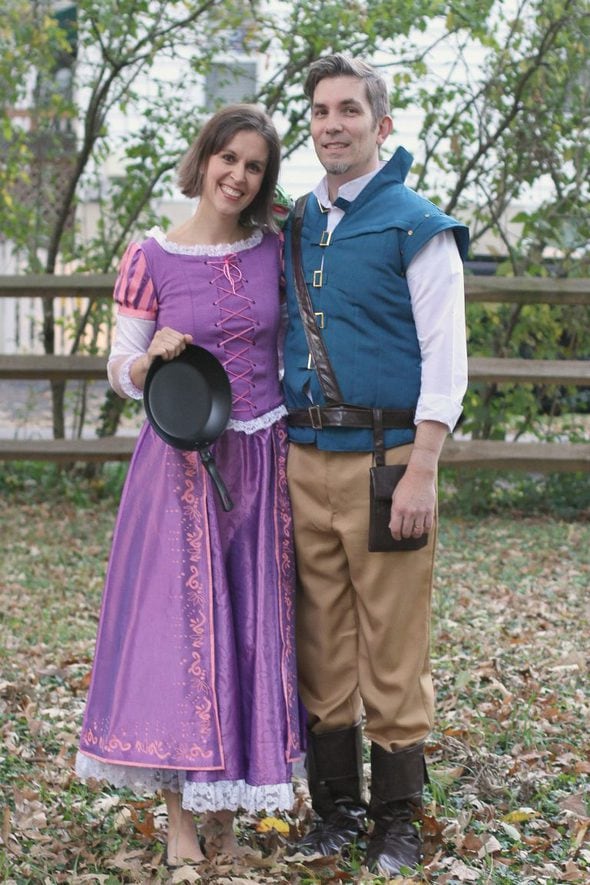 Flynn Rider does this thing with his eyebrows, and Mr. FG does quite a fabulous impression.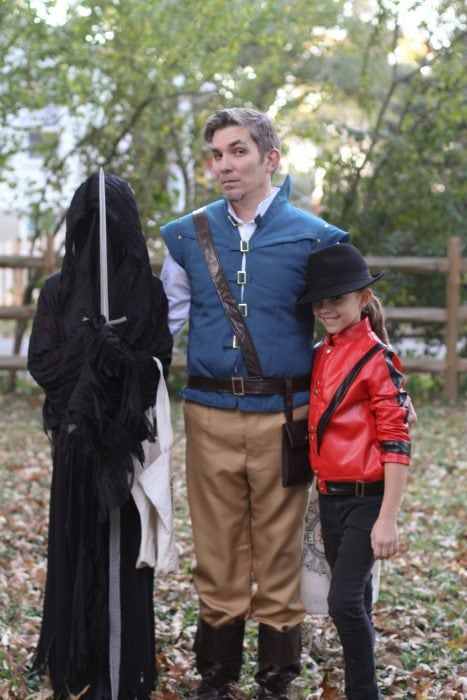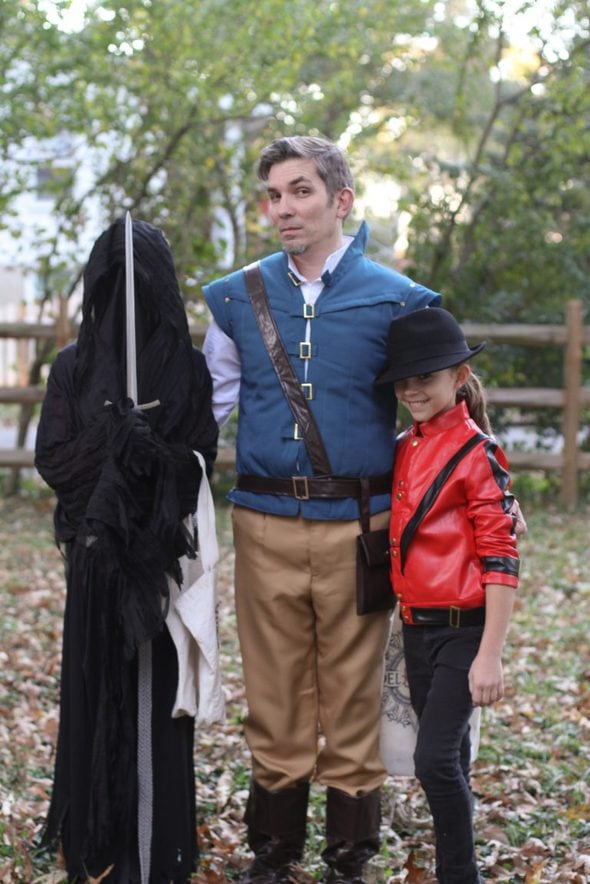 I ordered a stuffed Pascal from Amazon and velcroed him onto my shoulder.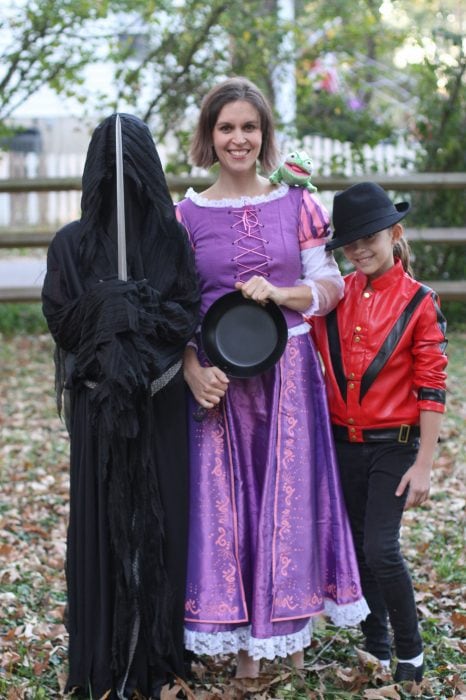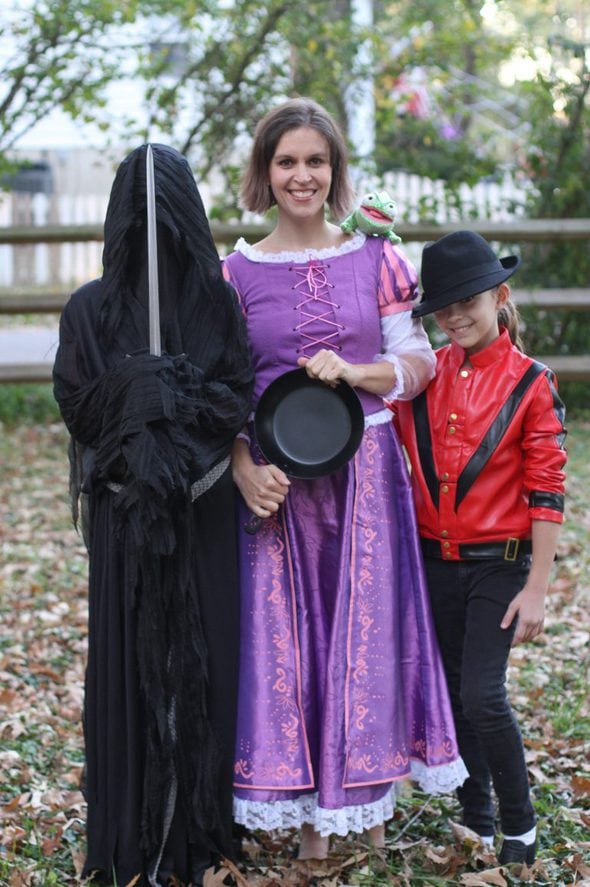 And the frying pan is a $4 variety from Goodwill that I spray-painted black. There's a cast-iron one in the movie, but cast-iron is waaaay too heavy to carry around.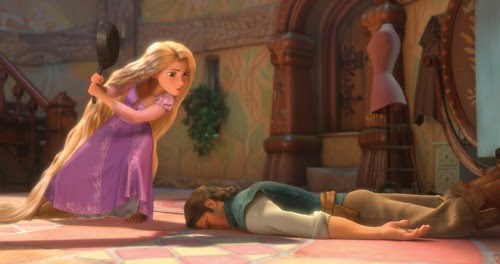 Mr. FG grew out his chin hair for his costume, and I got my hair cut for mine, so, you know, we were pretty committed this year.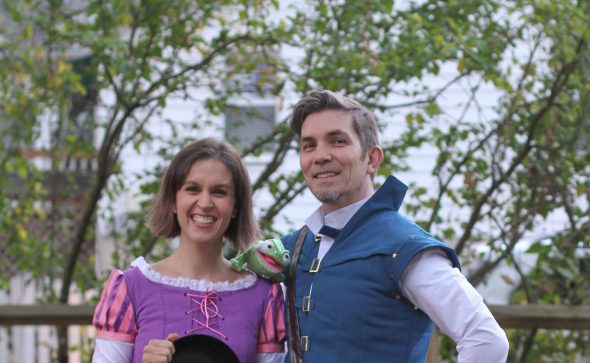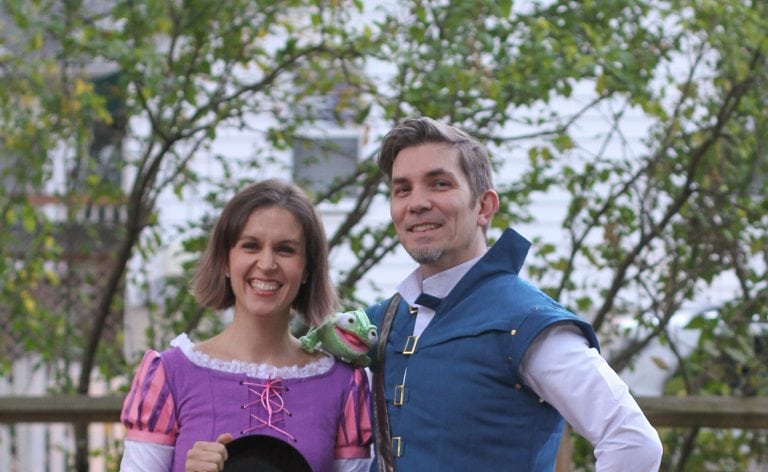 (Above: me laughing because Mr. FG kept on doing the eyebrow thing)
Being dressed as a Disney princess was awesome because all of the little girls in the neighborhood were very pleased to see me.
"Mommy! It's Rapunzel!!!"
And now I kind of wish that Mr. FG and I had a costume party to go to because it's awfully fun to be dressed in coordinating costumes.
So, there you go! The FG family, in costume.
And now I'm wondering…is it better to save our costumes and list them on eBay next October? Or will they sell just fine if I list them now?
Hmm.