(Food Waste Friday is over at Simply Being Mum this week.)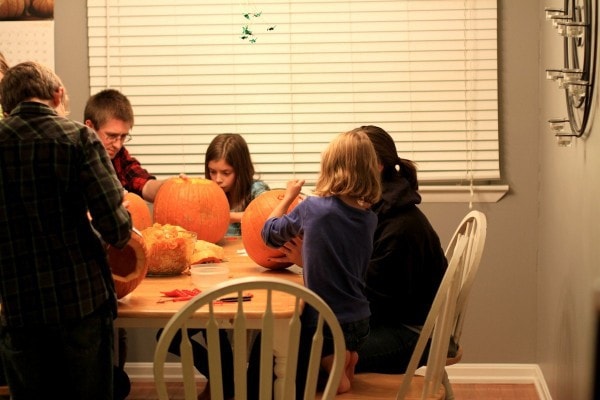 It's that time of year again! Just like last year, a couple of friends came over to help us do the carving.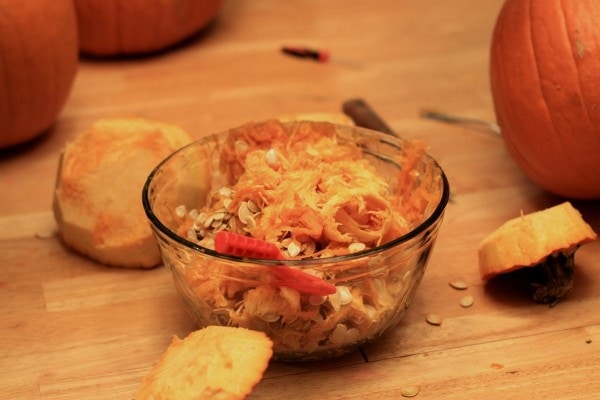 I know I've mentioned this before, but if you're still carving pumpkins with paring knives, you really should buy a kit that has these little saws/knives.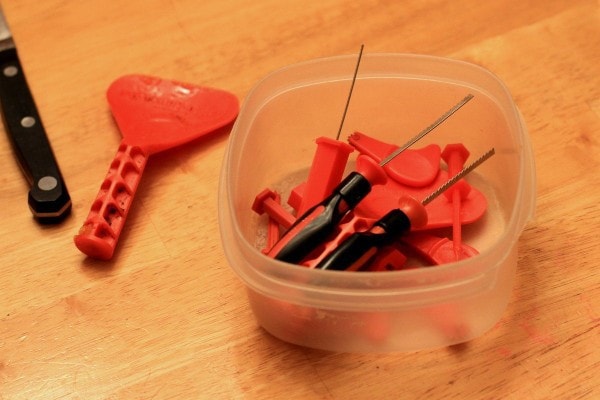 They work SO much better than kitchen knives, and they allow you to make pretty detailed designs. Most stores carry the kits at this time of year (even Aldi does now. And the kits are just a few dollars there.)
If you want an extra carving kit (we own several so that we can carve multiple pumpkins at once), keep an eye out after October 31st because you might be able to find a great clearance deal.
The kits come with patterns, but they're usually witches/ghosts/bats and that sort of thing, which my kids aren't really into. So, we poke around online to find what we want.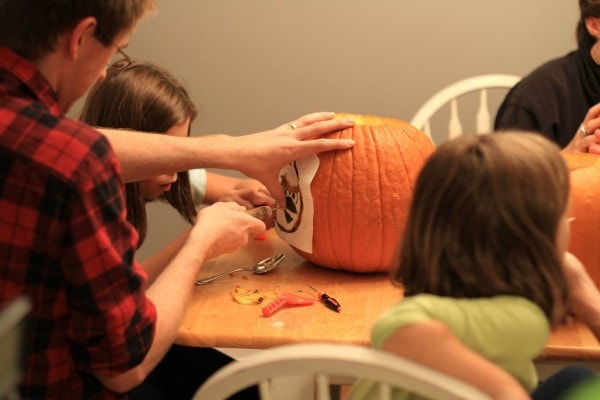 Oh, did you want to see the pumpkins??
This year, the girls chose an Angry Bird (that one cracks me up!), a turtle, and a dolphin.

And you'll have to go to Joshua's blog to see a photo of his pumpkin (which doesn't sport an animal!)
We built a fire in our fire pit that same night. Do any of you eagle-eyed people recognize what we used for kindling?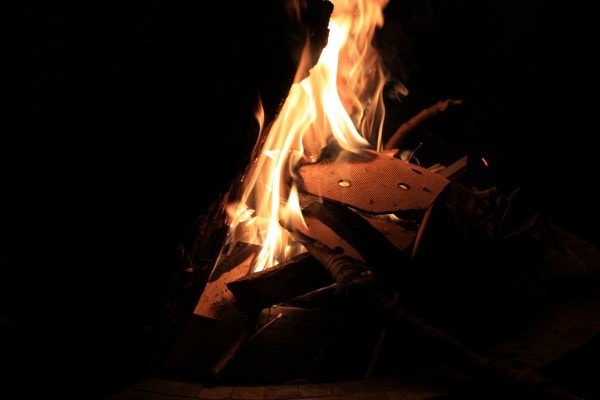 Yup, clementine boxes!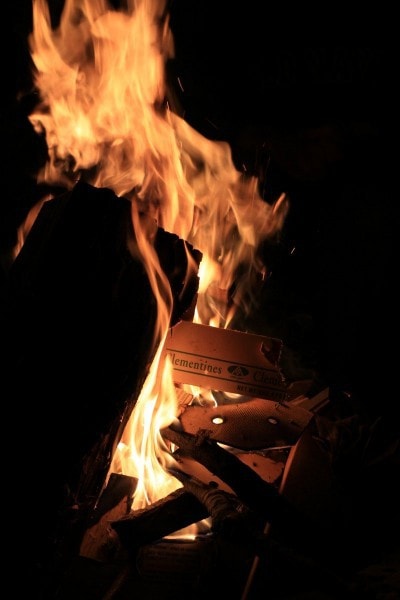 They burn very nicely. And I'd rather use them like this than throw them away.
Marshmallow roasting is a good cause, after all.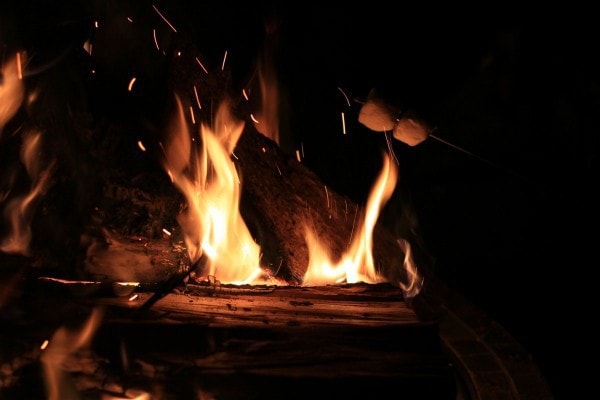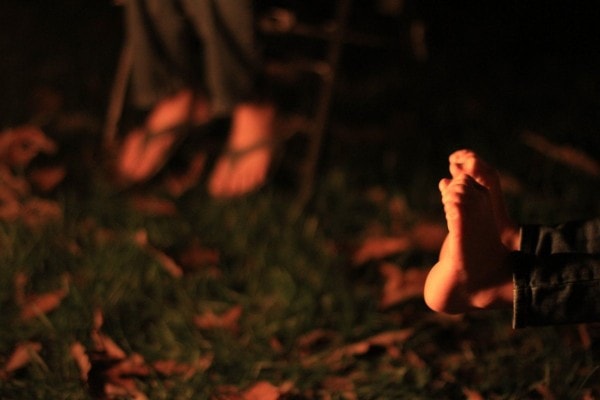 Did you carve pumpkins yet? And have you become a carving kit convert like us?

___________________________
Joshua's 365 post: Supremacy