On Tuesdays and Thursdays, I post a picture and just a few words.
You have a simple way of looking back and seeing progress.
When it comes to a skill like playing an instrument, it's a little more difficult to see growth, because you can't put you-from-five-years-ago next to you-from-now.
But with photography, you can!
Last night, I made Hibachi Chicken and Shrimp, and I remembered that the original recipe photo was a little lacking. So I set the skillet on my wooden cutting board, next to the sliding glass door, and took a few quick shots before we ate.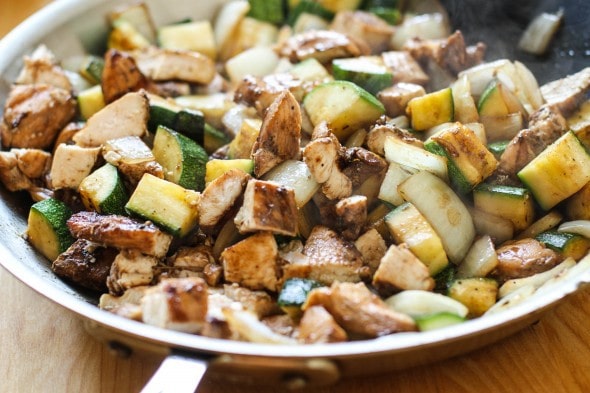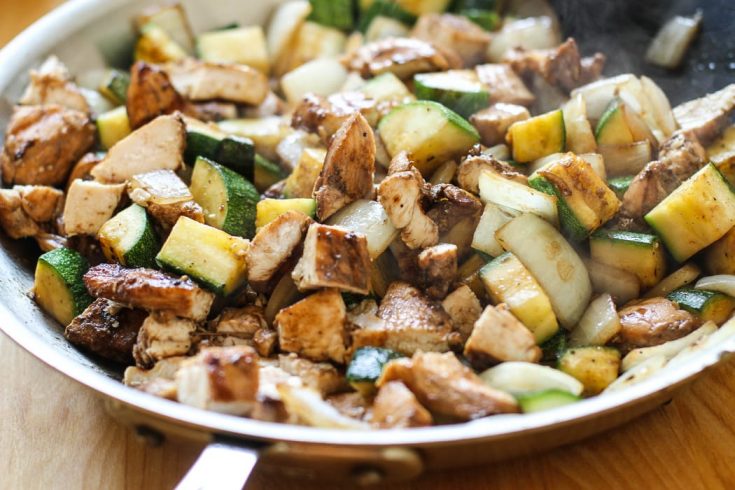 This photo also was a quick one before we ate, back in 2008. But it, uh, has some issues.
(blurry zucchini, yellow color cast, artificial light, focal point in the wrong spot….)
Sometimes I feel like my photography skills aren't improving at all, which is why I appreciate comparisons like this. They remind me that yup, even if it feels slow, I really am making progress.
Also of note: it's helpful to compare the now-you with the then-you, rather than comparing the now-you with anyone else. If I compare my work to other photographers, I can feel discouraged. But when I compare my now work with my back-then work, it's so much more encouraging!
P.S. Yesterday I tried a recipe for homemade Yum Yum sauce, which took this dish to a whole new level. Soo, I added the yum yum sauce link to the hibachi chicken and shrimp post.