I'm sure some of the blessings from the past week will show up on my annual thankfulness list, but I'll just jump the gun now and say that…you guys! I am so loved and cared for, and I am reminded of that whenever my family or I go thru something that is hard.
Everyone has been just so kind to me since my surgery (nasal surgery to help me breath properly, in case you missed it.)
Friends have driven my girls to their classes, invited Sonia and Zoe over for playdates, and brought me meals and chocolates and cookies.
(Chocolates and cookies are, as we know, very healing.)
My kids have pitched in around the house (especially Lisey!), and have gotten me lots of drinks and ice packs.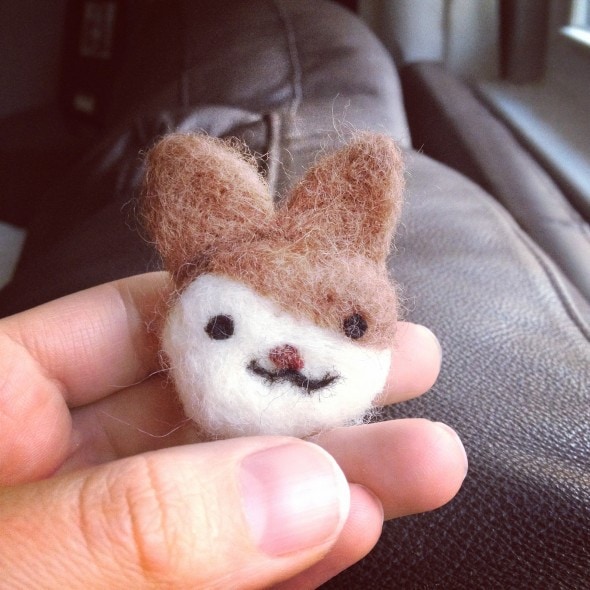 (Sonia made me a little bunny. 😉 )
Joshua brought me an iced chai from his work and a fancy fresh-pressed juice from a hipster store in town. 😉
Mr. FG has regularly called and emailed to check on me, has brought me a milkshake and chocolates, picked things up from the drugstore, and more.
Most remarkably, as he's helped me put on my hoodie each morning so that I don't bump my sore nose, he's told me that I am cute.
(I do believe this is why the "love is blind" phrase came about, as this is not a thing you would expect to hear after facial surgery! Mr. FG gets 10,000 Husband Points.)
I am sleeping and feeling better day by day, and my facial swelling has finally started to go down, which is lovely. I spent a few days looking like a large chipmunk. 😉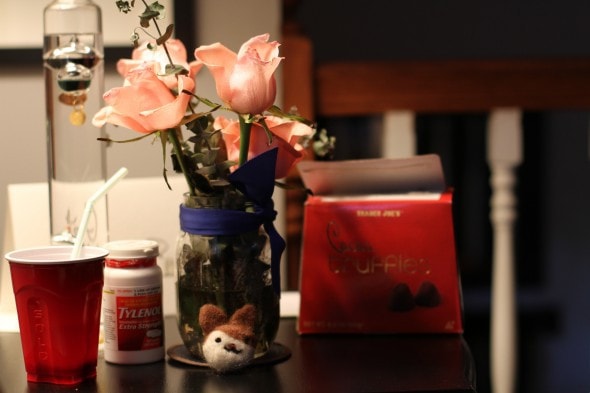 I've been laying low this whole week, and probably won't venture out much until Monday, when I am promised that the nasal cast and splints will be removed. Yay! I am very, very excited to try proper breathing for the first time in decades.
I'm sure some of you are curious what a nasal cast looks like (I would be!), so here are two links to what I currently look like, puffy face and all. That way, those of you who want to see can see, and those who don't can refrain from looking at the links. 😉
Oh, and one more happy thing to share: I am now off of the prescription painkillers! I was grateful to have them, but I am even more grateful to not need them. They work really well, but they also put me in kind of a mental fog, and I'm glad to be able to think more clearly now.
Thank you so much for all of your kind words and well wishes and prayers. You have all been so sweet to me!
Save
Save
Save
Save