After my small tirade on extreme couponing, I thought it might be good to show you the front of my fridge.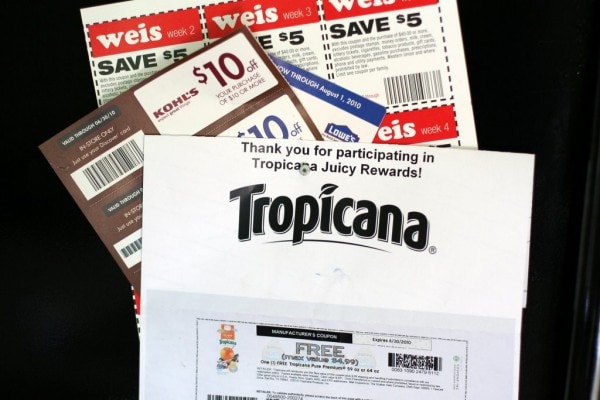 I'm not entirely anti-coupon. 🙂
I have a coupon for free Tropicana OJ from the Juicy Rewards program, a $10 off a $10 purchase at Kohls from Discover card (this will be used to buy Lisey a swimsuit), a Lowe's coupon, and a series of Weis coupons (like $5 off a $40 purchase, $3 off a fresh meat purchase, and there are even some free product coupons in there too.)
See you tomorrow for some Q&A.