Thank you to Froozer for sponsoring this post. All text, photos, and opinions are my own.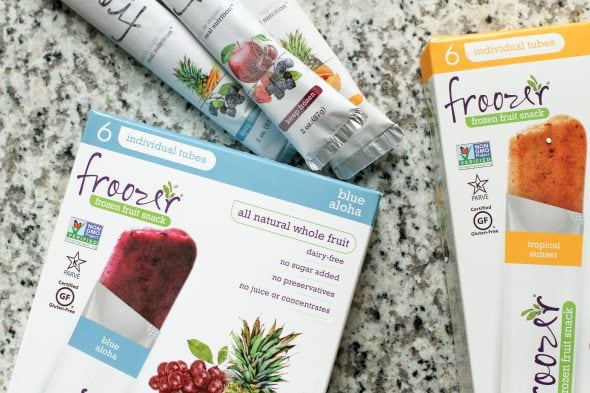 What are Froozer frozen fruit snacks?
You might remember that last summer, I introduced you all to Froozer, a small company that makes frozen fruit snacks.
My kids, especially Lisey, love Froozer, so they were very pleased to see a big box of Froozer fruit snacks arriving at our door.
(Like Christmas in July!)
The best thing about Froozer fruit snacks is that they are 100% fruit…there are no added sweeteners at all.
Plus, they're not like other products that are made from 100% fruit juice or juice concentrates. Froozer is actually made from whole, blended fruit, which is even better.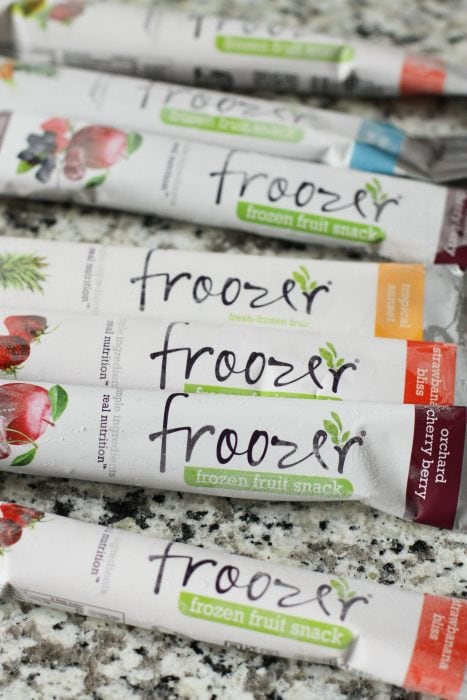 Froozer doesn't remove any water or fiber from the fruit during the blending and freezing process; whole fruit goes in, and whole fruit comes out, just in a frozen, blended form.
And despite the absence of added sugar, my kids are all just as happy to eat these are they are to eat sugary popsicles.
(I happen to feel much better about them eating Froozer vs. freezie pops, however!)
Oh, and Froozer fruit snacks are made with fruit that's picked at optimal ripeness and then immediately frozen, so the fruit you're getting is super fresh.
Fresher, in fact, than the unfrozen fruit that you can buy at your grocery store, which often is picked before it's ripe.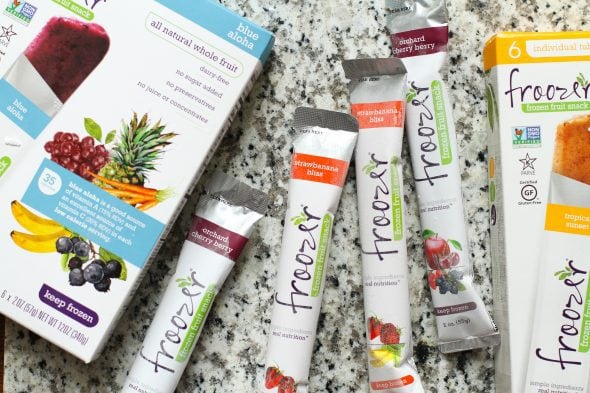 In addition to being free of added sugars, Froozer fruit snacks have no preservatives, no gluten, no dairy, and they're non-GMO.
So, even if you've got some dietary restrictions at your house, odds are super good that Froozer fruit snacks will work for you.
And the happy thing is, even though they don't have dairy, or gluten, or added sugar, they taste really good.
(Which is not necessarily true of every sugar, dairy, and gluten-free food. Froozers are actually tasty, though!)
My kids mostly eat these for dessert, but because they're made with 100% blended fruit, I'm also quite likely to say yes if they want one as a mid-afternoon snack.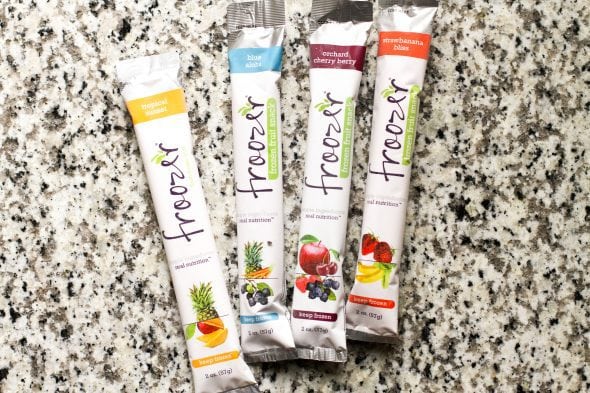 Where can I get Froozer fruit snacks?
Since I last wrote about Froozer, their in-store availability has improved greatly! Woohoo!
Just pop over to their store locator to find out where you can get a box of Froozer fruit sticks for yourself.
Froozer is also available online at Amazon, but you'll save yourself shipping if you buy them locally.
Get a printable Froozer coupon!
To help sweeten the deal (but with no sugar 😉 ), print out a coupon to use when you buy a Froozer box.
(You can actually print two!)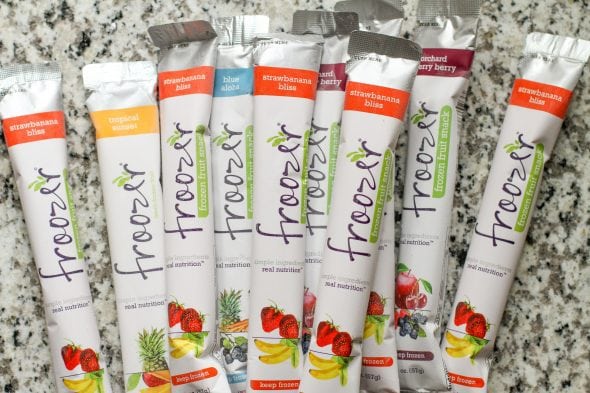 Lisey, who is the best Froozer connoisseur at our house, recommends trying the Orchard Cherry Berry first.
Zoe likes Strawbanana Bliss the best, though, and Sonia is partial to Tropical Sunset and Blue Aloha.
So, um, basically my girls think all of the flavors are really good. 😉 Go get a box, and regardless of what variety you pick, we think you'll love them!
Save