Last week's freezer food
Here's what I started with last week: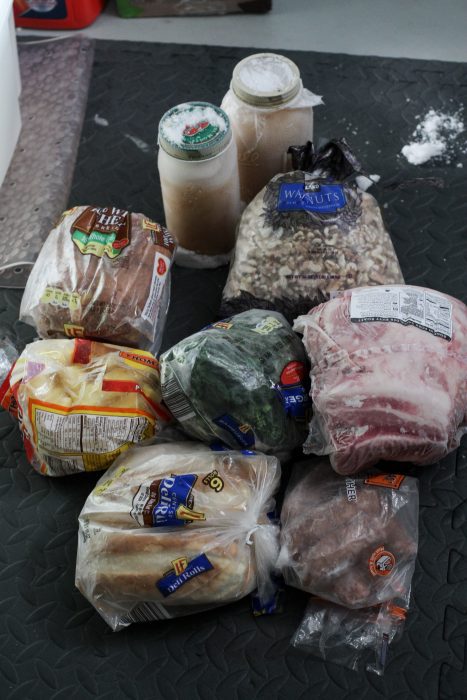 Here's what I did with this batch of food:
We ate the applesauce with dinner one night.
I've been using up the whole wheat bread by making avocado toast.  The whole loaf isn't gone, but it will be eventually!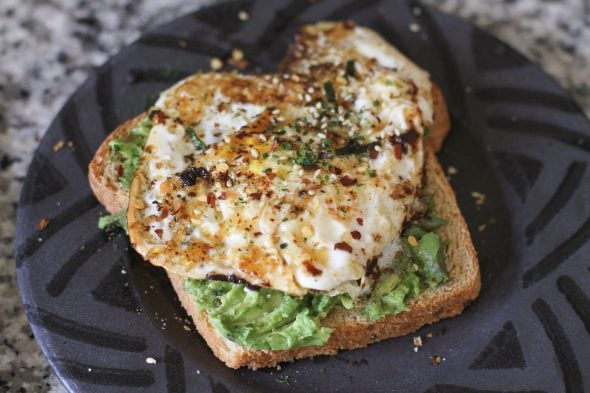 You guys had lots of great walnut suggestions on last week's post, so thank you.
(If you need walnut ideas, peruse the comments on that post!)
I've been sprinkling walnuts on my yogurt, and I also made two batches of these date/walnut balls which you guys suggested.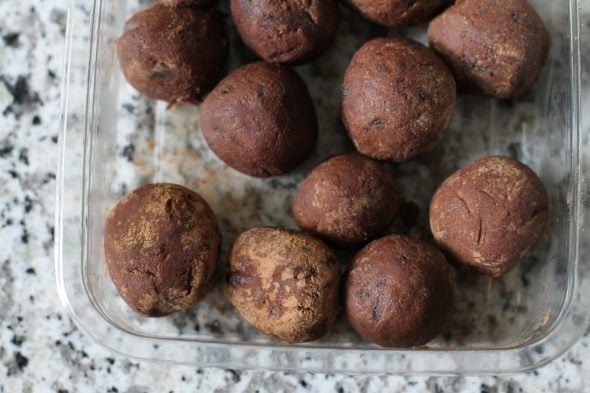 I had some dates that were getting pretty dry, so this was a double win, using up walnuts AND dates.
I soaked my dry dates for the first batch, but not quite long enough, which made them hard to blend up.
So for the second batch, I soaked the dates overnight and that went much better.
I'm probably through about half the bag, which is awesome! And since several of us like the date/walnut balls, I'll keep on making batches to use up the rest of the bag.
I also made a batch of kale/walnut/basil pesto.  That only calls for 1/4 cup of walnuts, though, so honestly it was a lot more helpful for using up my kale than for using the walnuts.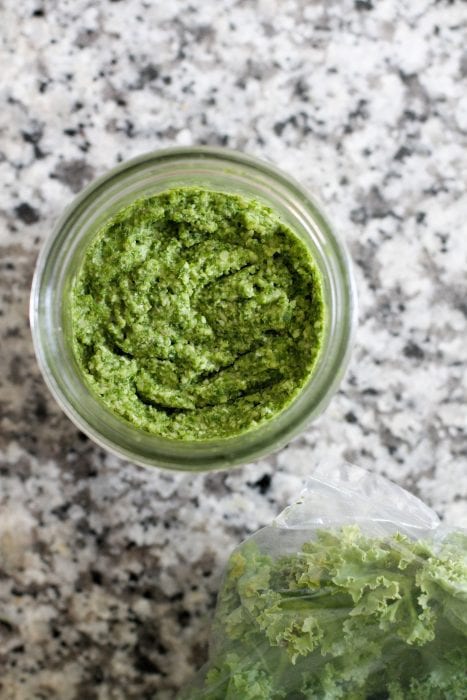 I had a lot of kale in my fridge (thanks, Hungry Harvest!), so this was actually a happy thing.
Speaking of kale….
I used all the pineapple and about half the frozen kale in smoothies this week.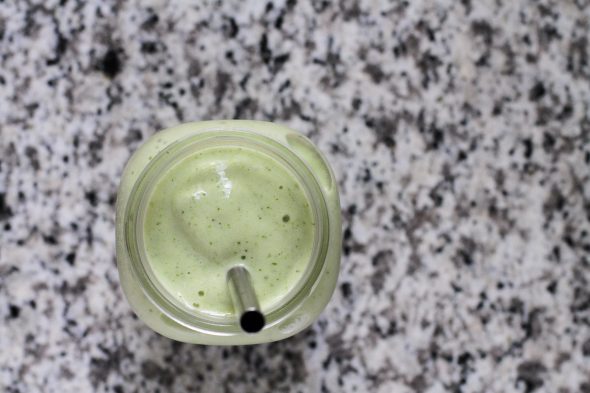 I thawed the pork butt and made a big batch of pulled pork.  We ate half for dinner and I froze the other half for future meals.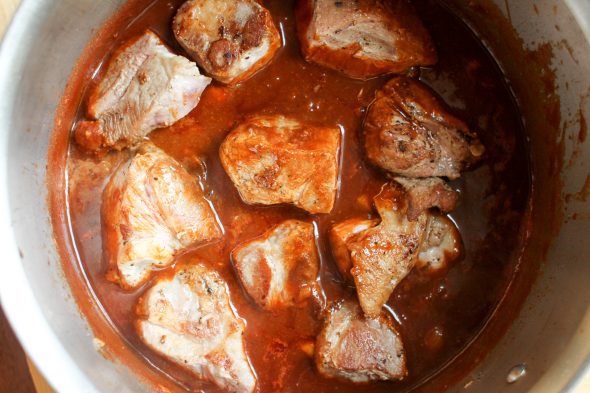 Which kinda sorta defeats the freezer challenge part of things, because that pork is technically still in the freezer!
But hey, it's in a quickly edible form now, and I'll just have my kids pull it out one night when they need a quick meal.
Lastly, I cut up the sub rolls (and a dry bun) and made a pan of overnight French toast, which used up the whole package very nicely.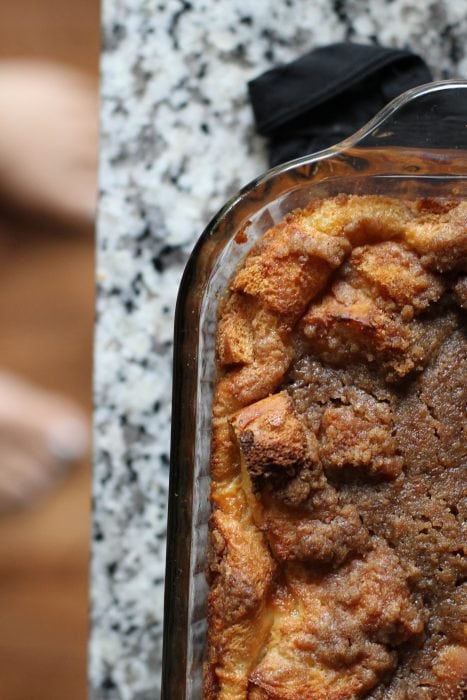 There's nothing redeeming, healthwise, about overnight French toast, but hey, at least I didn't waste the sub rolls.
So, here's how things stand now: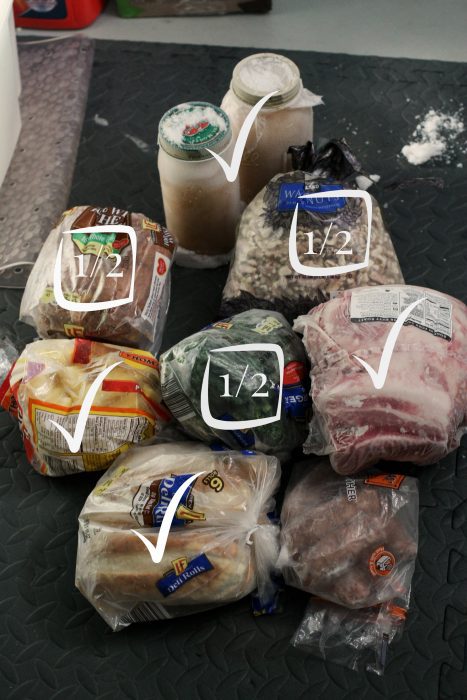 I didn't touch the sausage, but that's ok.  I know I'll use that eventually.  And I'm confident that I'll get through the rest of the kale, walnuts, and whole wheat bread.
This week's food!
Going from left to right…
several tilapia fillets (hmm. Not enough for a whole dinner.)
two bananas (muffins!)
some breakfast sausage (a breakfast side, probably)
more of those butternut squash cubes (really???)
another almost full container of powdered coffee creamer (HOW.)
a gallon bag of frozen tomatoes (I'll probably make tomato sauce)
a bag of bread cubes (croutons!)
a bit of mystery browned meat, which I am guessing is Italian sausage.
It would be nice if someone (me) had thought to label that.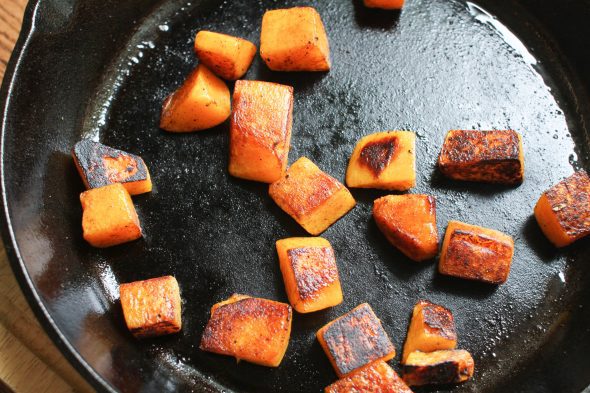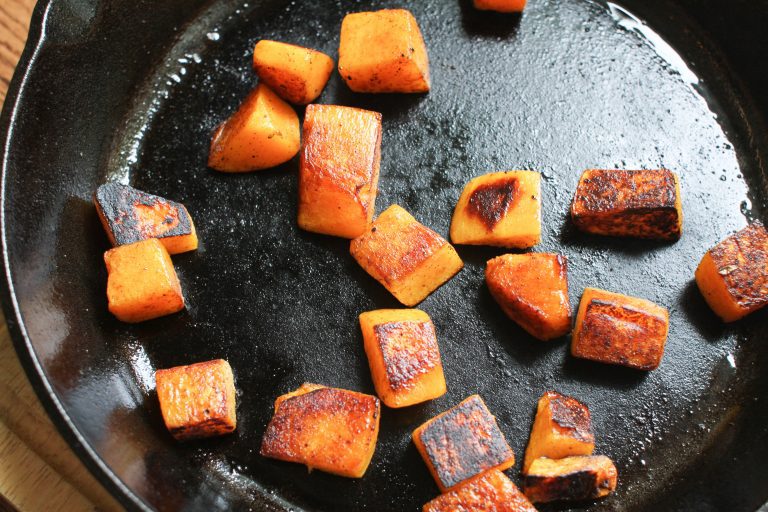 I think I might see if someone's church needs coffee creamer because two almost full containers is just a stupid amount to keep around for occasional hot chocolate mix making.
Thanks for following along with my freezer challenge, you guys. You are really helping me get through a lot of food that would have been forgotten otherwise!