1. I mended our bench cover (again)
I've mended this at least 2-3 times before (see this post) but after I washed it this latest time, I noticed several new mending needs.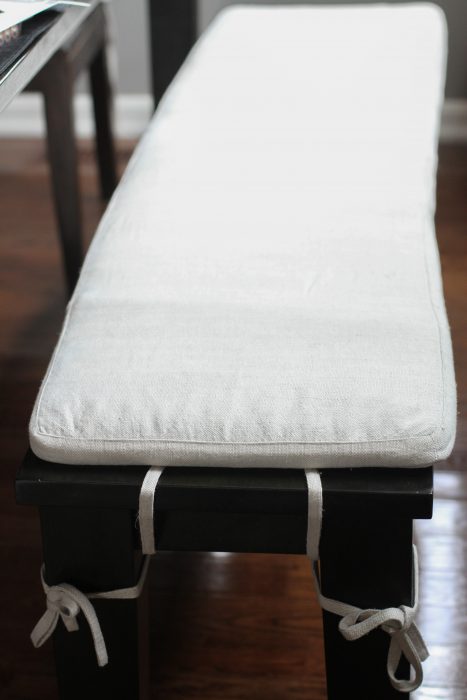 This fabric is sort of a loose weave, which makes it prone to coming apart at the seams. I fixed a few of those spots, reinforced a couple of the ties, and zig-zagged some fraying fabric around the zipper.
I like our chairs and table: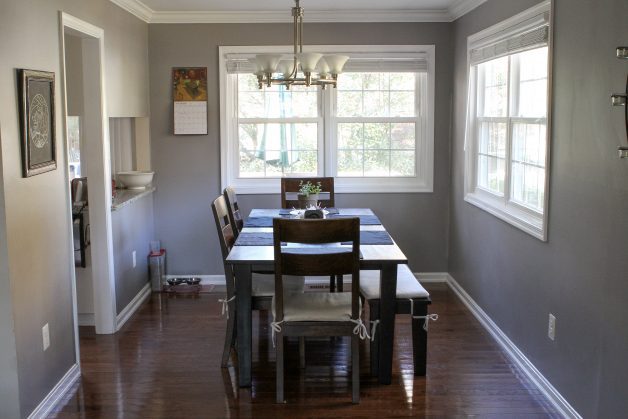 but I gotta say, Crate and Barrel did a pretty mediocre job with these cushion covers, especially the bench cover.
Color me unimpressed.
2. I used up the WHOLE bag of cranberries
My cranberry bread recipe doesn't call for quite a whole bag, so in the past, I've put the extra berries back in the fridge and then forgotten about them until they are dried up or moldy.
So this time, I cooked up the last cup or so of berries with water and sugar to make a cranberry sauce to go on my oat meal.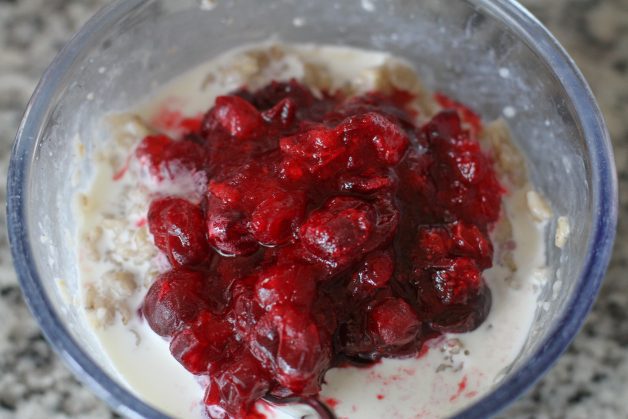 That worked out just fine, but I think next time I just might try putting the whole bag of cranberries into the bread and see what happens.
3. I've been eating leftover ham with scrambled eggs
I divided and froze a lot of the ham from Thanksgiving, but I did leave some in the fridge.
The last two mornings, I've been chopping that up and eating it in scrambled eggs for breakfast. And since I have some extra jalapeños around, I've been adding those in too.
Chopped jalapeños make so many dishes more interesting!
4. I rescued one more bag of sticky marshmallows
Zoe found another bag of marshmallows that had gotten terribly sticky since I bought them.
A reader suggested storing them in the freezer to prevent this, so I'll give that a try in the future. But with this bag, which was already too far gone, I made another pan of Rice Krispy treats.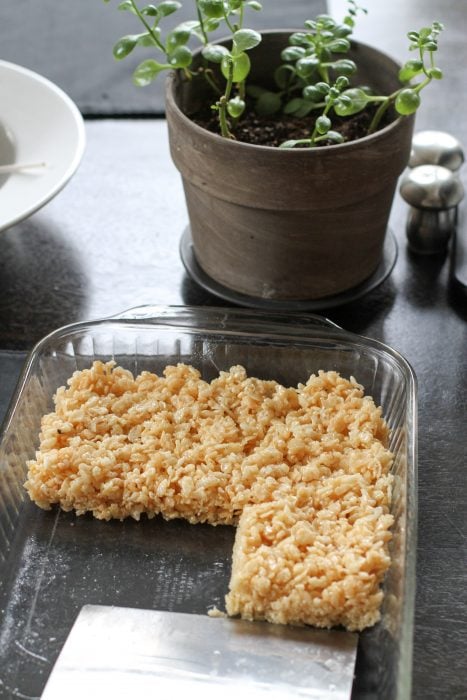 My girls had no complaints about this. 😉
5. I…
made chicken broth with bones from the freezer
edited my Hungry Harvest delivery to avoid getting items I won't use
chopped, sautéed, and froze my extra celery
cooked meatballs in oil I'd frozen from frying chicken
Your turn! What frugal things have you been up to lately?