Updated 11/2020 to add a $10 discount code instead of the old $5 discount.
Looking for a discount code?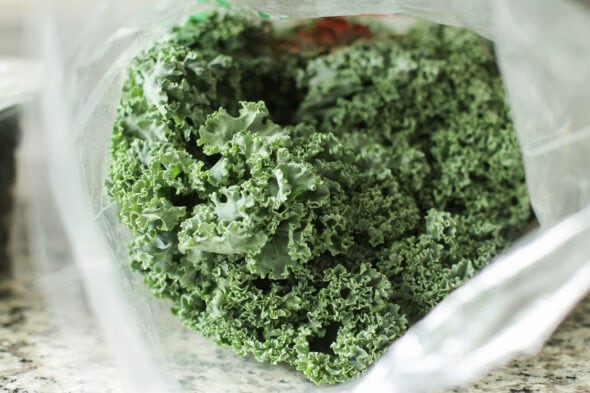 Sometimes when I write my menu posts, readers email me and ask, "What is Hungry Harvest?"
So I thought I should write a little Hungry Harvest FAQ post that I can link to each week!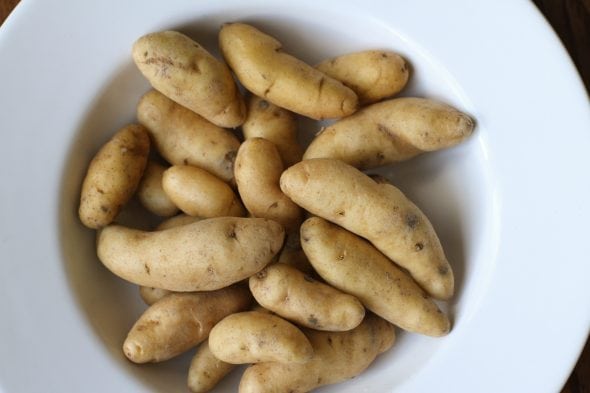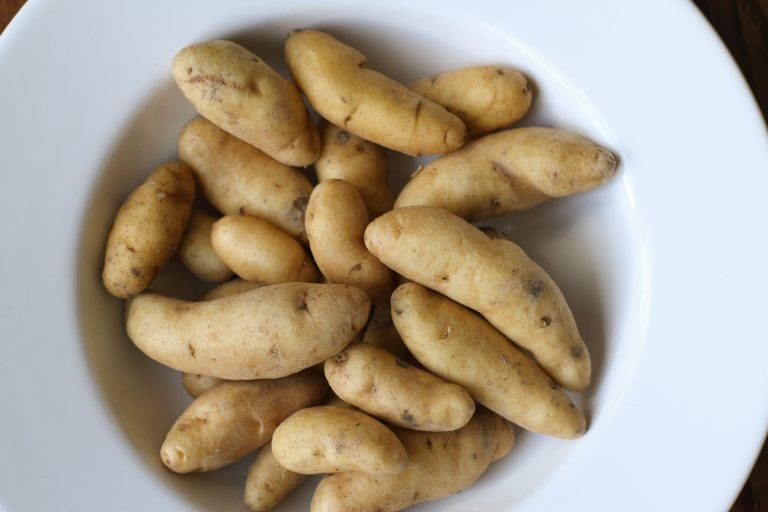 Hungry Harvest is a company that rescues fruits and veggies.
They deliver this rescued produce to local doorsteps so that it can be used instead of thrown away. Each Hungry Harvest customer is helping to prevent food waste.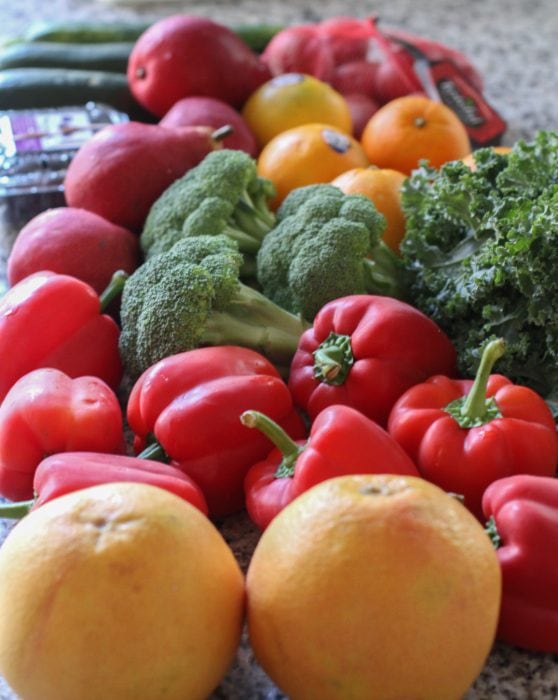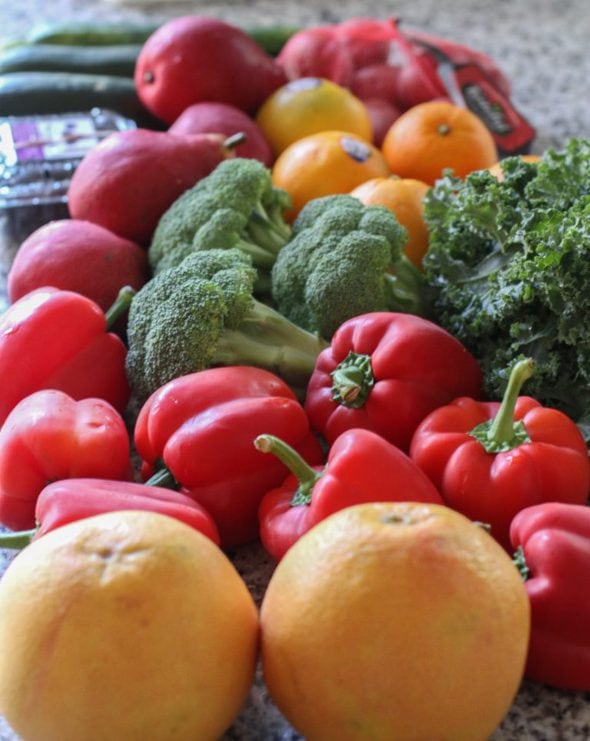 What's up with this food? Is it tasty?
This food is perfectly edible; it just wouldn't have been sold in stores.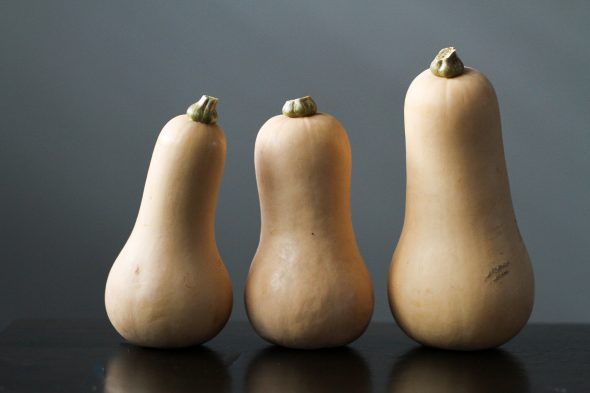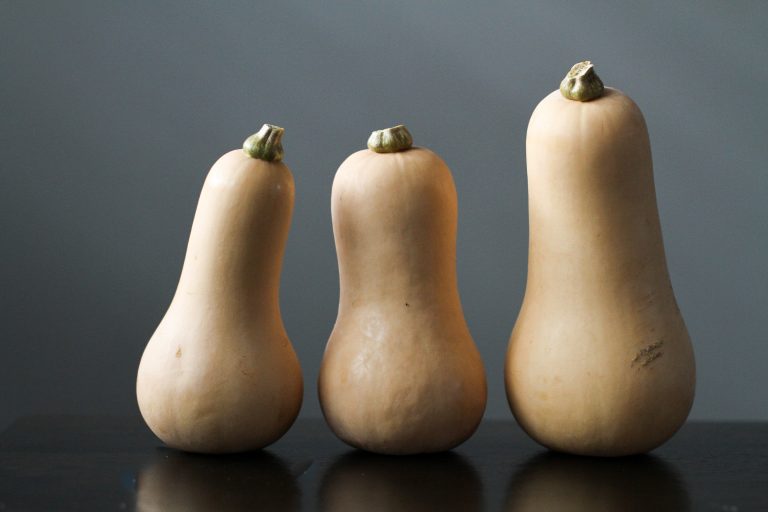 Sometimes the items are
too big
too small
oddly shaped
scarred
And sometimes, a grower just had too much produce to sell and couldn't find a buyer.
Or perhaps they had a buyer, but the purchase fell through and now the producer is left with a bunch of unsold produce.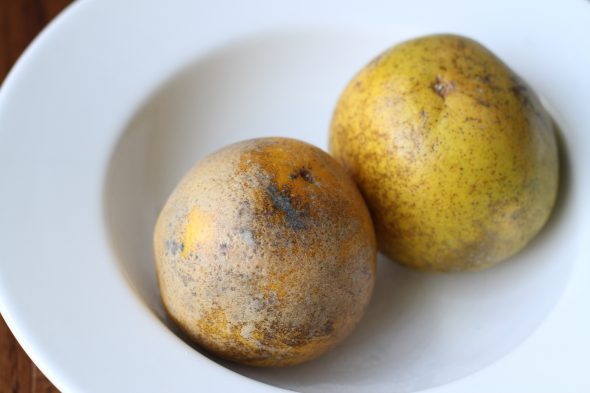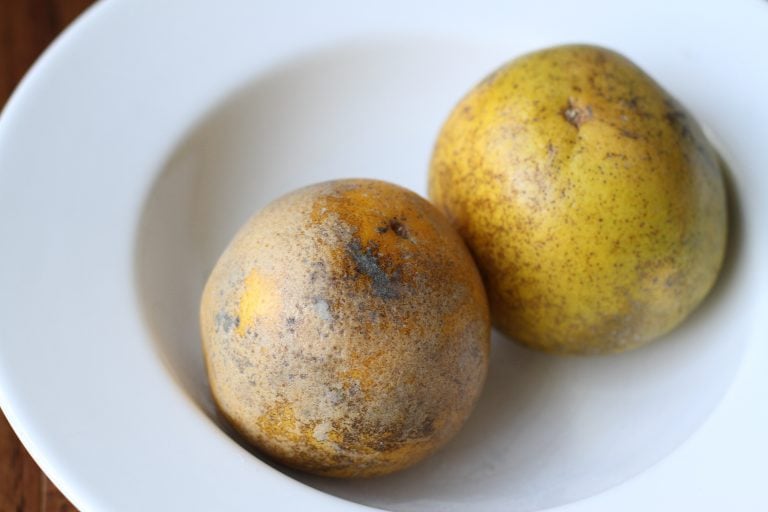 Hungry Harvest bridges the gap between these items and consumers by rescuing and then delivering them.
And I for one am delighted to help make sure these fruits and veggies get eaten instead of being thrown away.
Why doesn't this food just get donated?
A lot of producers don't have the infrastructure or the funds to get the extra food to a donation site. Hungry Harvest makes sure the food doesn't go to waste, AND they donate produce as well (over 650,000 pounds as of this writing!)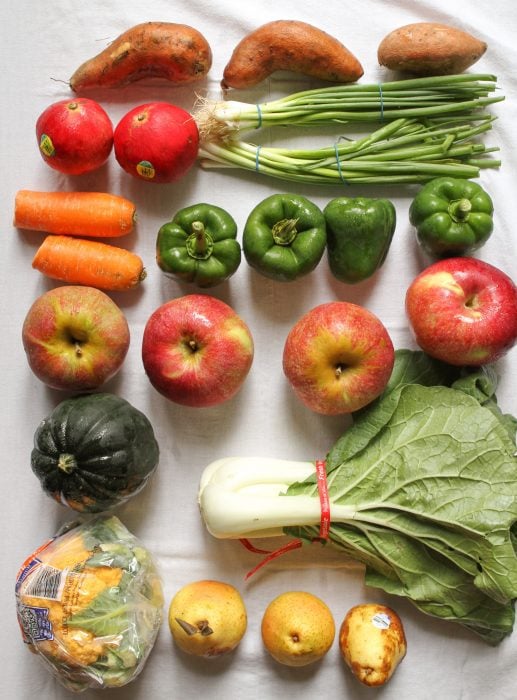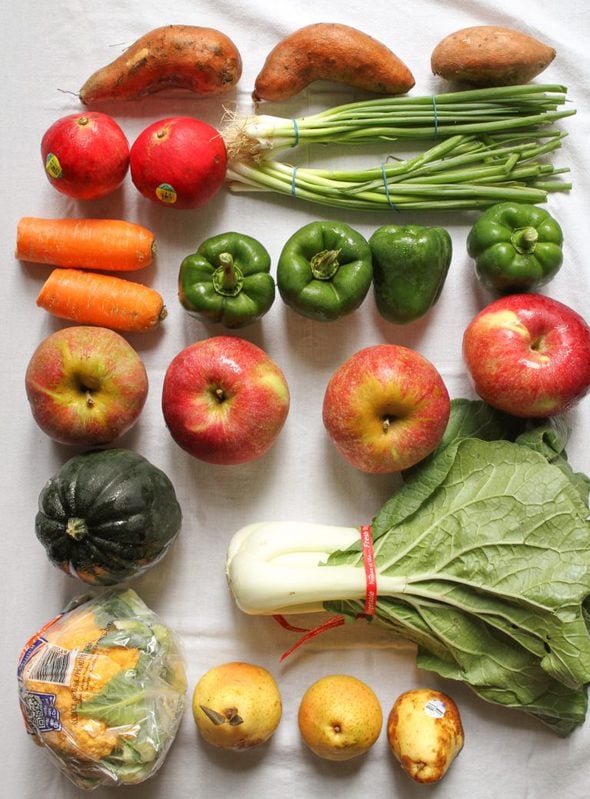 So. The producer makes money on food they wouldn't have been able to sell otherwise, and some of this food does indeed get donated to people who need it.
This seems like a win-win to me!
Is this produce a good deal?
That depends. If you compare it to shopping the cheapest items each week at Aldi, then it's not cheaper.
But compared to regular grocery store prices, it's a good deal!
Aside from the pricing, I like getting a Hungry Harvest box because it gently forces me to prepare and eat more produce. I know for sure that we eat more produce because of having this box delivered.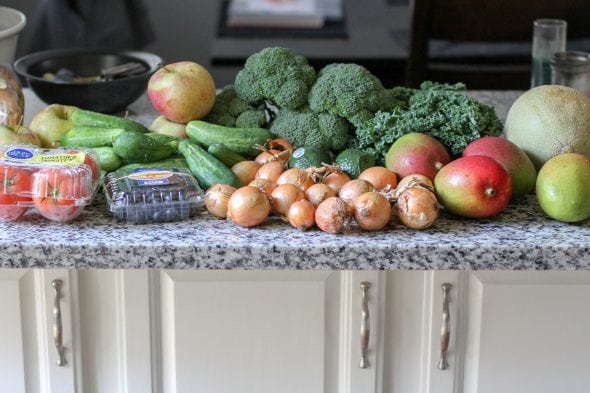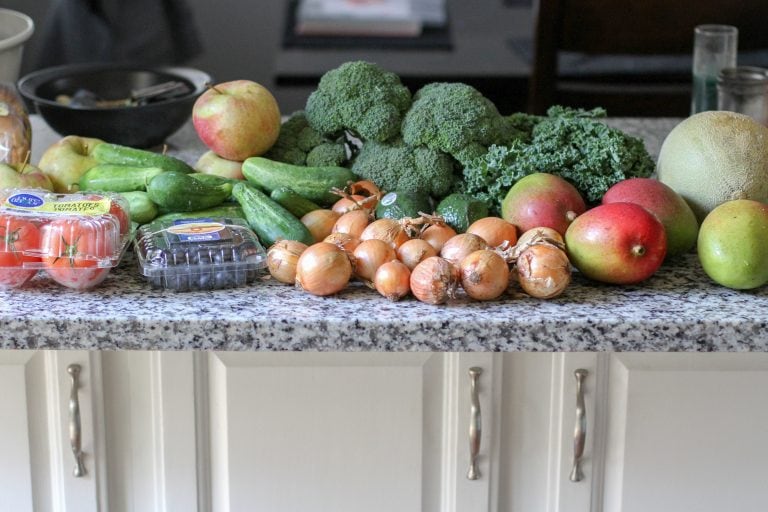 I get the full harvest each week, which costs $25 and comes with 1 type of green, 2-4 types of veggies, and 2-4 types of fruit.
The photos of harvests in this post are the full harvest size.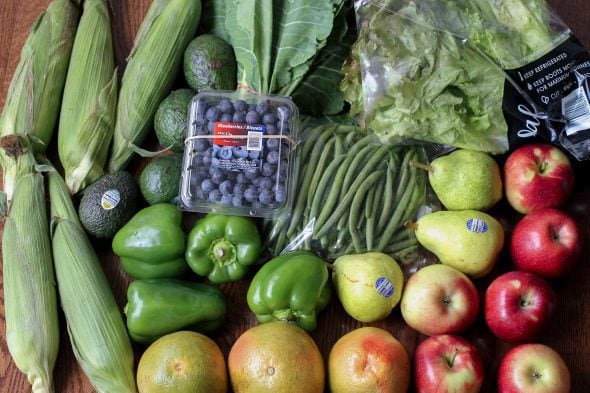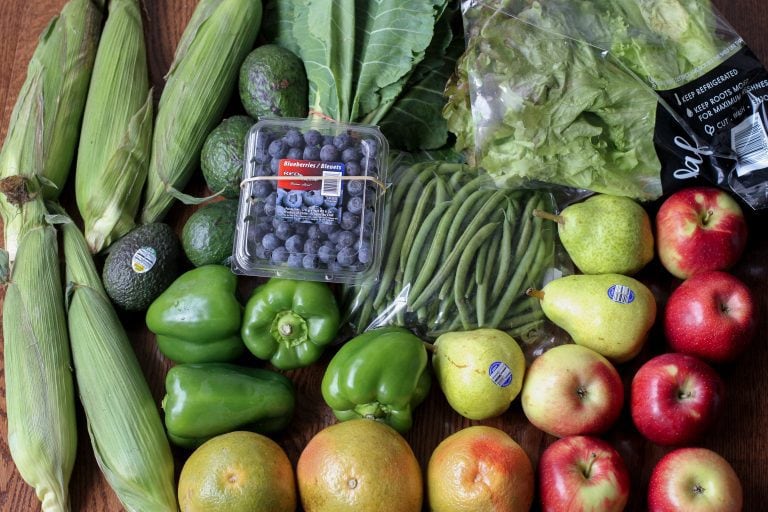 What if Hungry Harvest wants to send you terrible produce that you hate?
NEVER FEAR, FRIENDS!
Hungry Harvest lets you opt out of produce that gives you the shivers.
If there's something you know you will never, ever want to eat, just put it on your "never" list, and Hungry Harvest will substitute something else for you.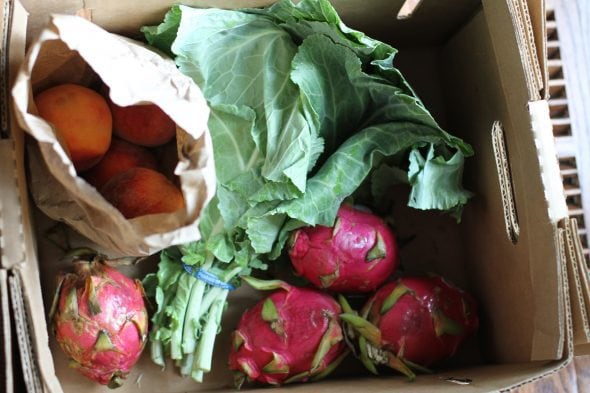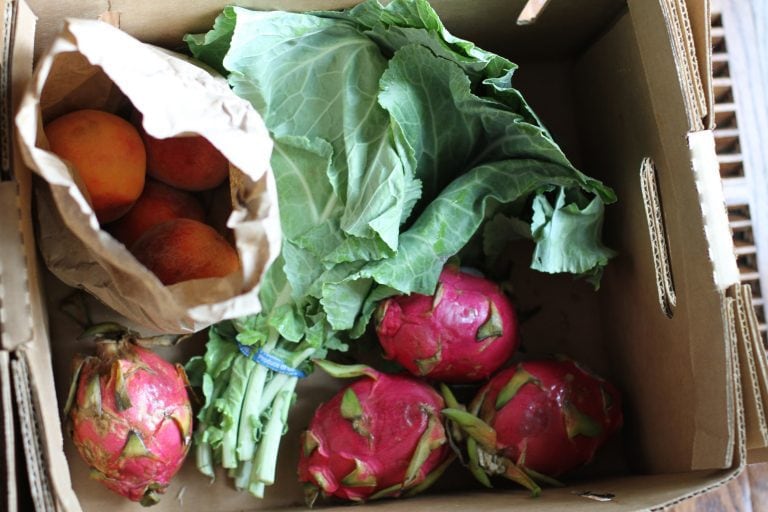 What if I want all veggies? All fruit? A small harvest? A big harvest?
Hungry Harvest has lots of options for you! And you can switch back and forth between sizes/options each week if you like.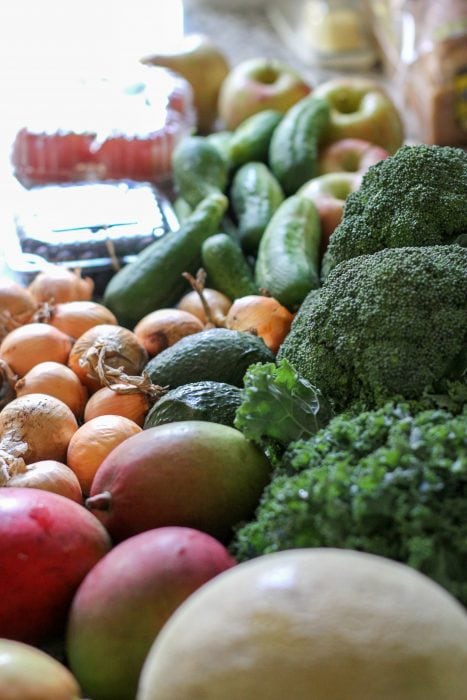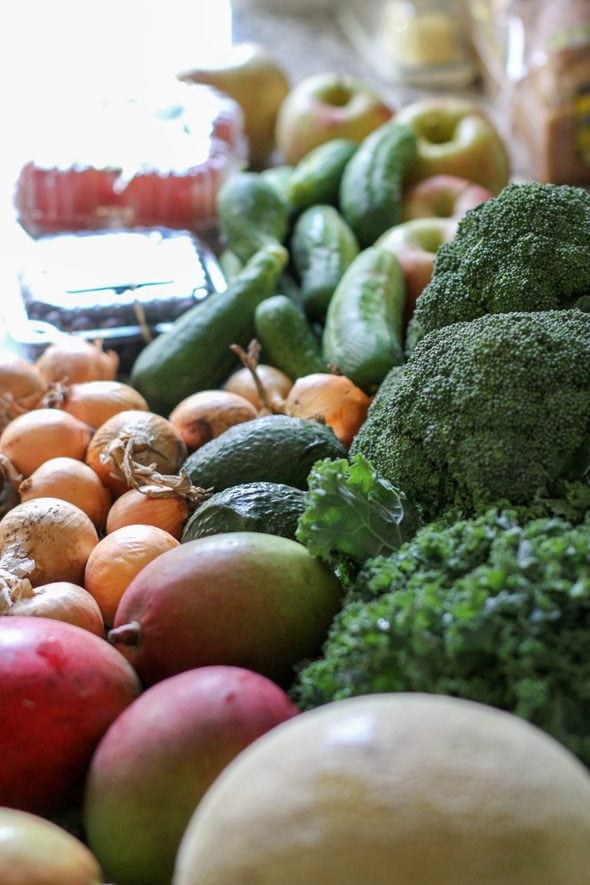 What if I don't want a delivery one week?
Hungry Harvest lets you skip deliveries as often as you want. Totally handy if you end up with more produce than you can eat, or if you are on vacation.
Just log on to your account and click on Skip Deliveries.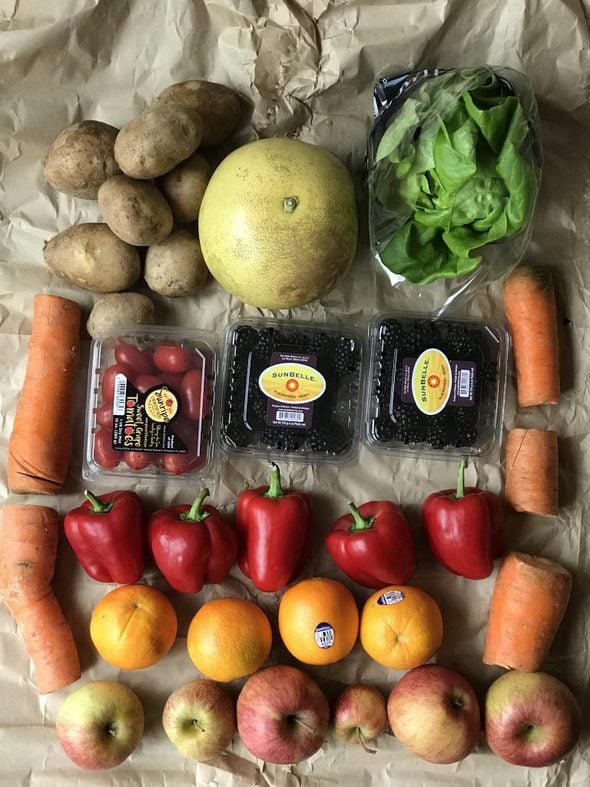 Can I get Hungry Harvest in my area?
Hungry Harvest delivers in Maryland, Washington, DC, Virginia, Greater Philadelphia, Southern New Jersey, Northern Delaware, South Florida, The Triangle Area in North Carolina & the Detroit Metro Area.
Check out Hungry Harvest's current delivery areas right here.
Is there is a discount for signing up?
Yup, yup! Use my referral link or the button below for a $10 discount on your first harvest.
___________________________
If I missed anything, leave a comment and I'll do my best to answer your question.
P.S. If Hungry Harvest isn't in your area, try the similar companies Imperfect Produce or Misfit Market.