Happy Monday, friends!
1. I mended my bench cushion.
We bought a table and chair set from Crate and Barrel some years ago and while the furniture is fine, the pads are less impressive.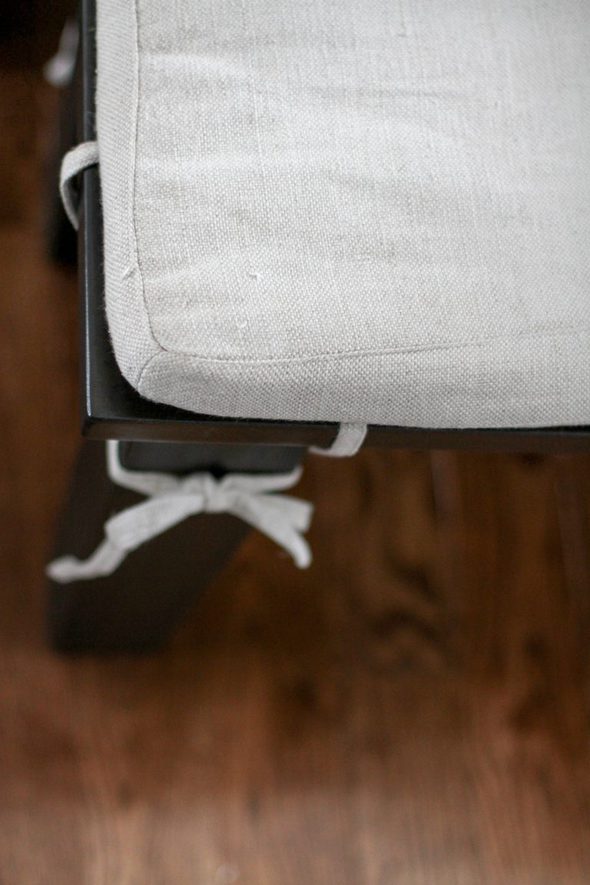 The bench cushion especially has been problematic, in that it shrinks when you wash it.
I asked them for a new pad initially, but the one they sent me also shrank (despite cold water and line drying), so I just gave up.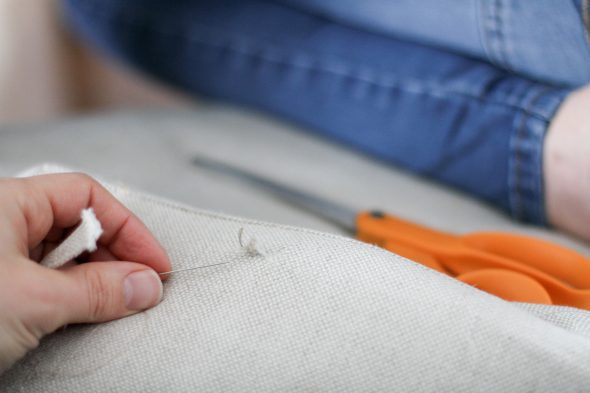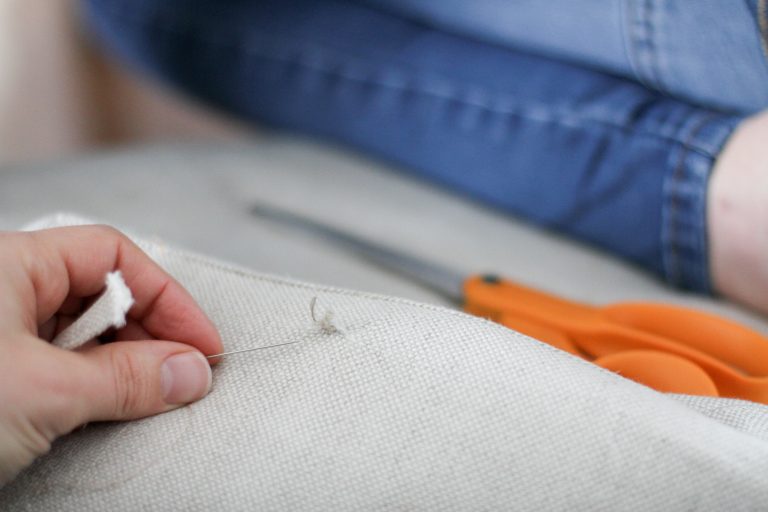 Anyway, one of the ties came off, so I sewed it back on and the cushion is back in business.
2. I mended my jeans.
You've seen this pair of jeans multiple times before.
They're the ones that came apart when I pulled them up by the loop.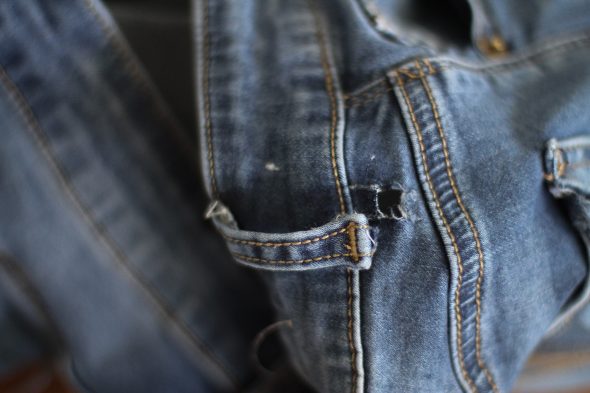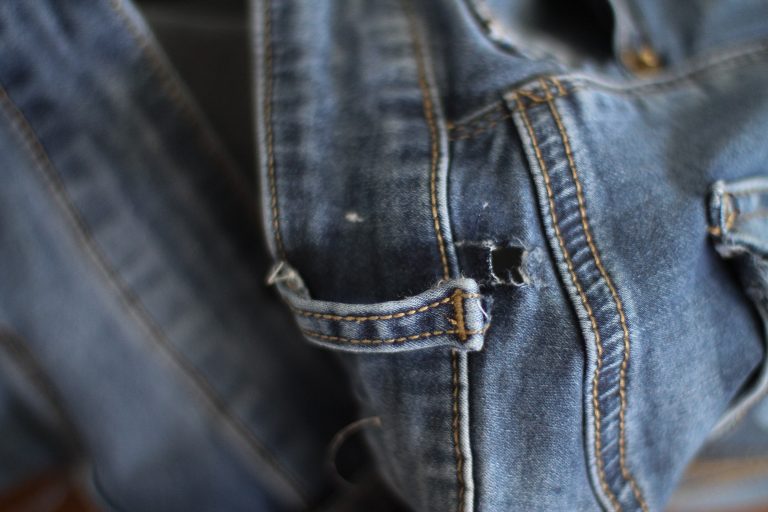 And they're also the ones that split by the bottom of the zipper.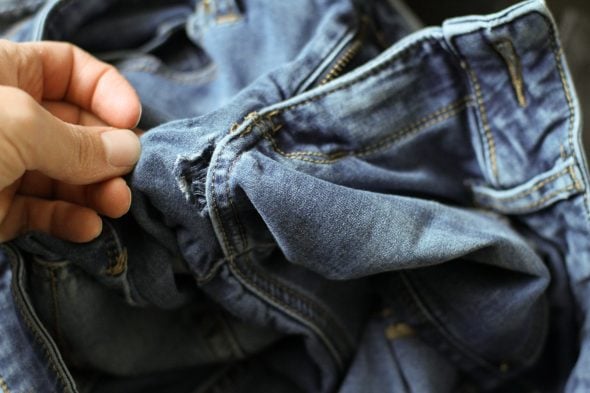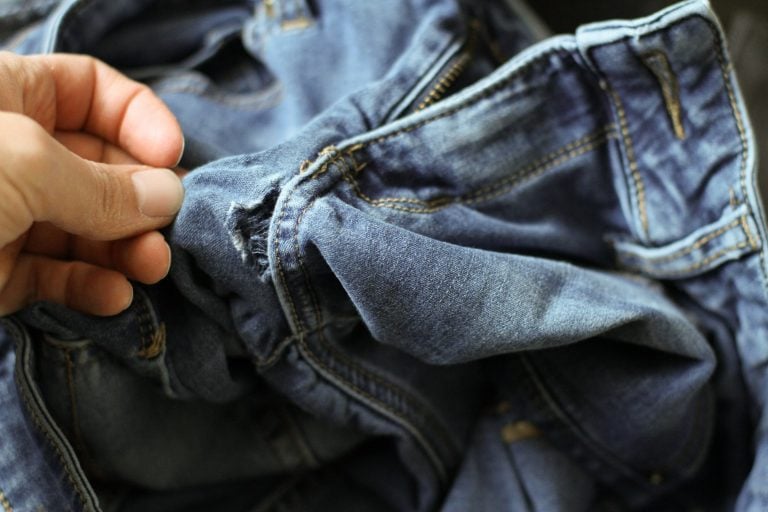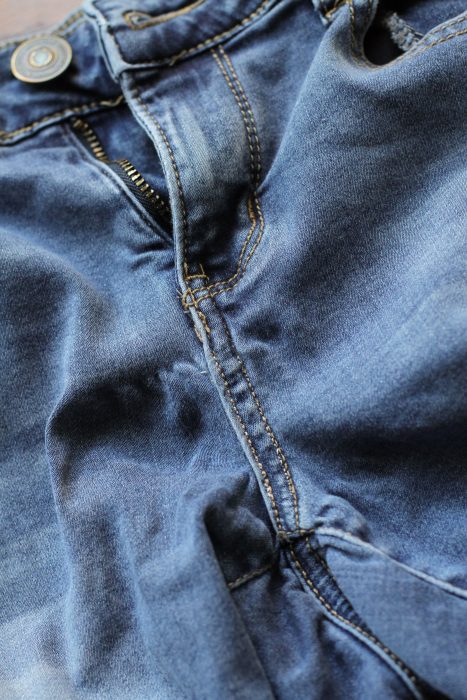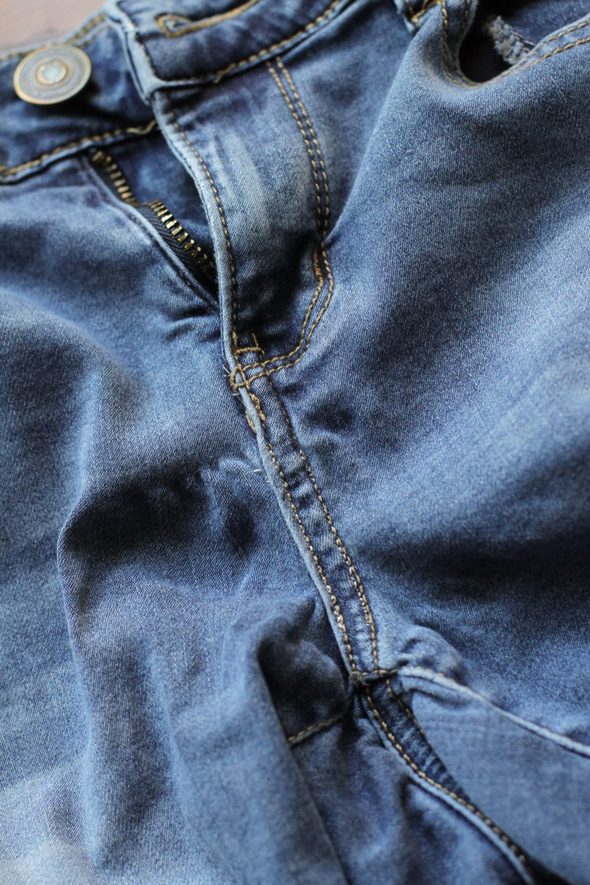 At this point, I'm not even sure why I'm mending them. Except…they do fit me great. And I feel like they still have life in them.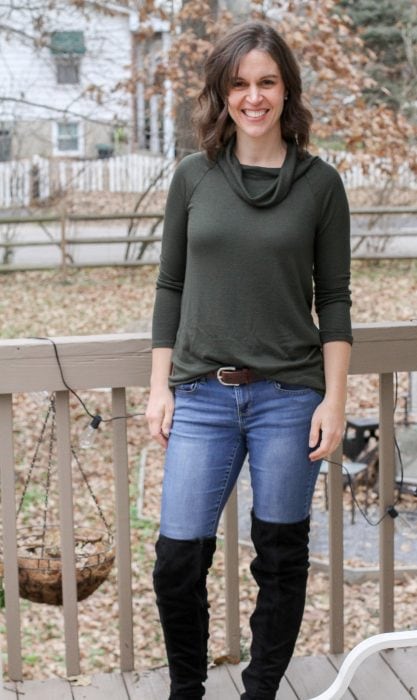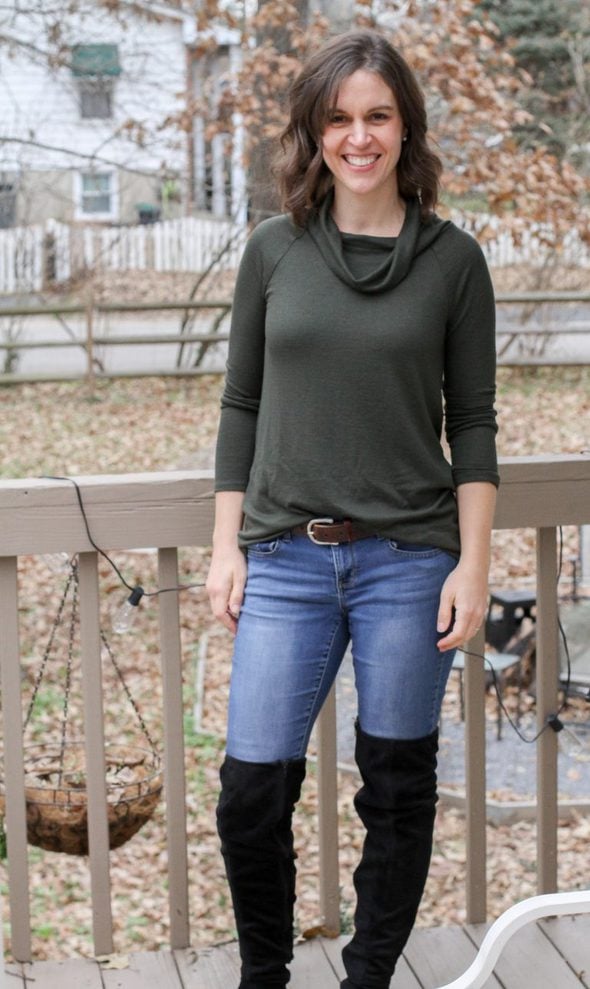 (sweater from this recent Stitch Fix)
And I'm just feeling stubborn. I WILL PREVAIL.
Anyhow. The fabric around my jean loop repair ripped, so I sewed a bigger underside patch on, did more zig-zagging to secure the fabric, and put them back into my closet.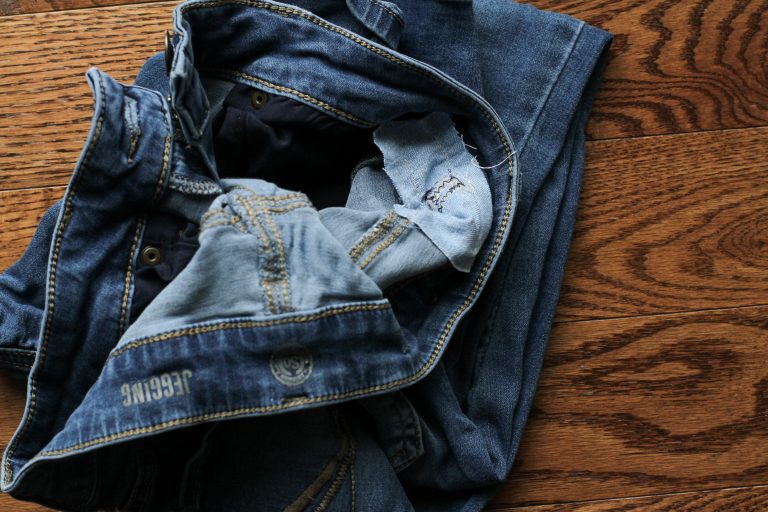 I will probably give up on this pair of jeans at some point. But I'm just not there yet. 😉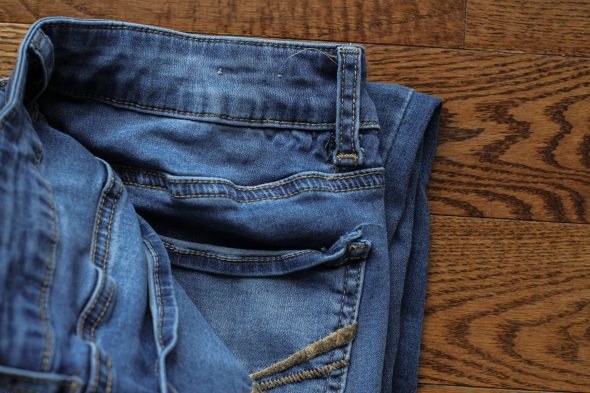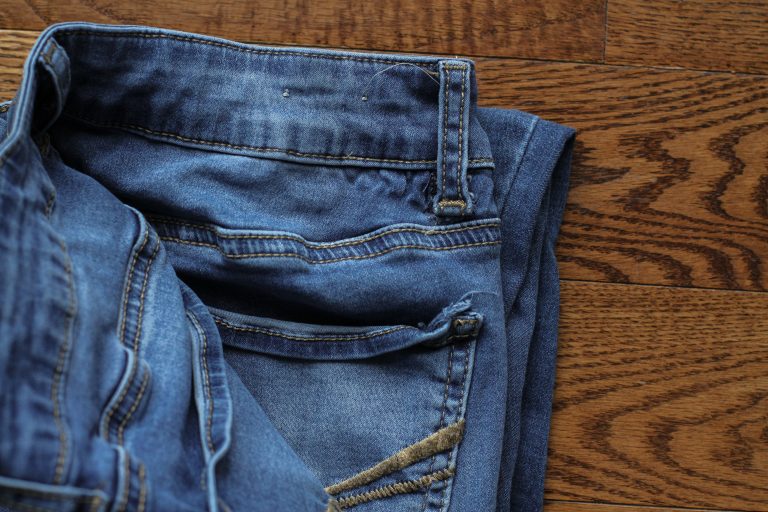 3. I saved by buying poultry herbs.
I needed fresh rosemary and fresh thyme, and considered buying a package of each. But then I saw that there was a package of poultry herbs (rosemary, thyme, and sage), so I bought that instead.
That way I only got a little of each herb (less waste!) and I only had to buy one package of herbs instead of two.
4. I bought some distressed jeans on clearance.
I've tried on distressed jeans in the past (so stylish!) and have always put them back on the shelf because I feel weird about paying a lot for jeans with holes in them.
But I found two pairs at Kohl's for $12 each, with an extra 30% off coupon, which made them $8.40/pair.
For that price, I feel good about having stylish holes. 😉
Also, after Joshua stopped by last night* and I saw the holes in his jeans, I felt like mine were QUITE conservative. 😉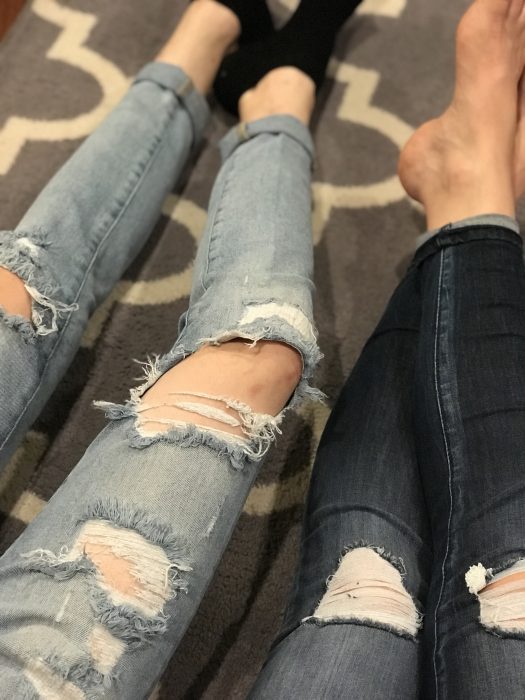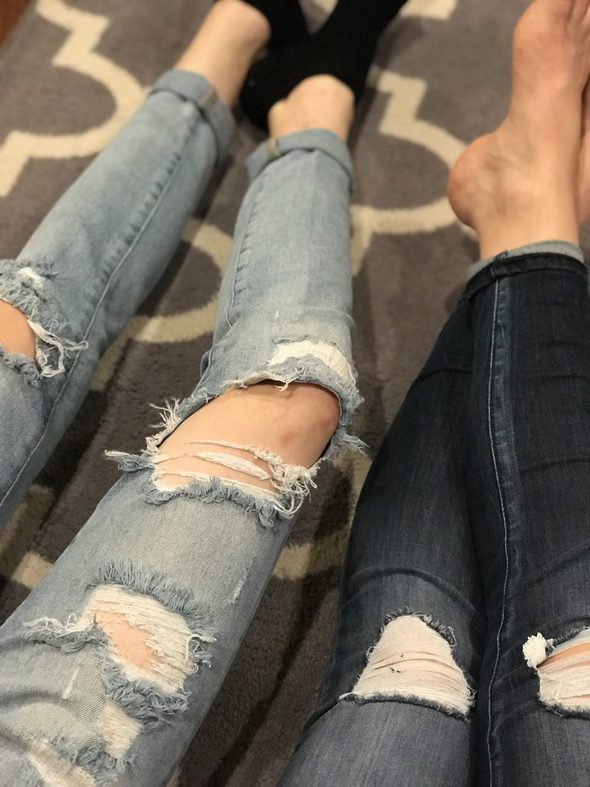 *in case you missed it, Joshua's moved out on his own.
5. I bought nail clippers on clearance.
The last ones I bought were terrible (they kind of bend the nail instead of clipping it!), so when I saw these on clearance for $1.32, I bought both of them.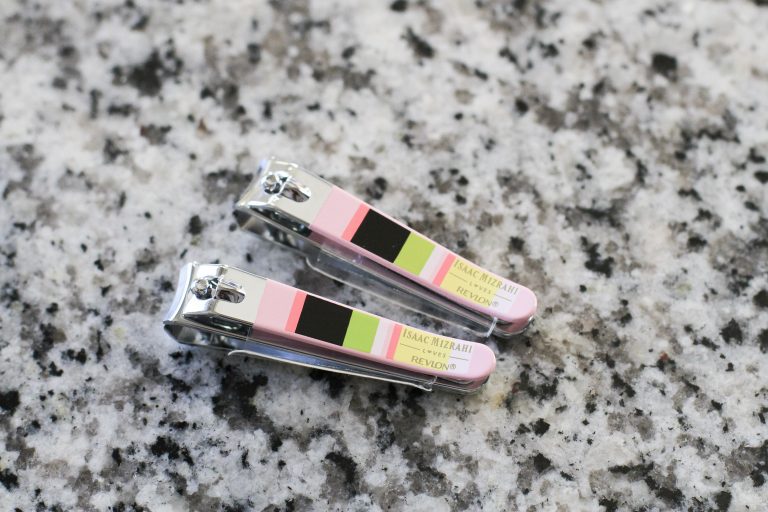 Your turn! Share your own Five Frugal Things in the comments.