Since you all have been along for my whole stove saga, I figured a little post about my new one would be in order.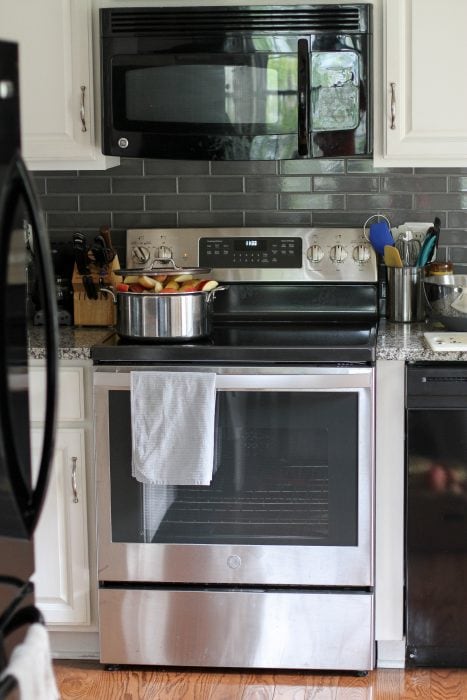 In case you're new, or you're coming across this post in the archives one day: I broke my cooktop by doing something stupid with a lid that got stuck.
You can read the whole story here and see lots of photos of the destruction.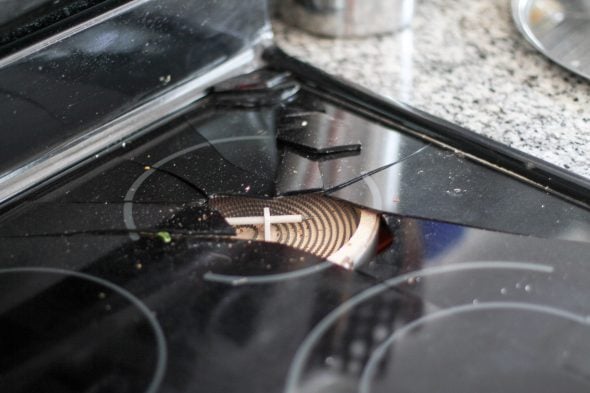 We decided to replace the whole thing, since a new top was quite expensive in comparison to cost of a new range.
Unfortunately, because of current supply issues, it took two months for a new one to arrive.
I limped a bit in the kitchen, but I did get along with half a stove. Luckily, my oven was still working great, so it could have been worse.
Getting rid of the old stove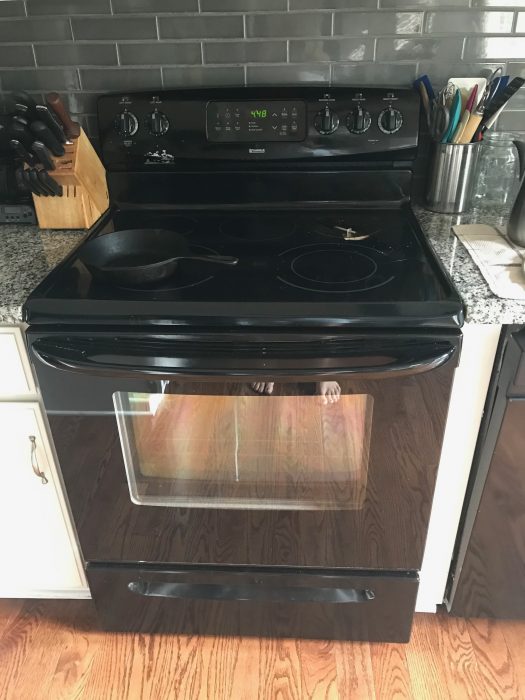 I really did not want to throw my old range into the landfill, so I listed it for free on Facebook Marketplace, disclosing the damage, of course.
I got tons of inquiries, but the person who ultimately picked it up was a young guy who was on the hunt for a cheap oven to use for powder-coating auto parts.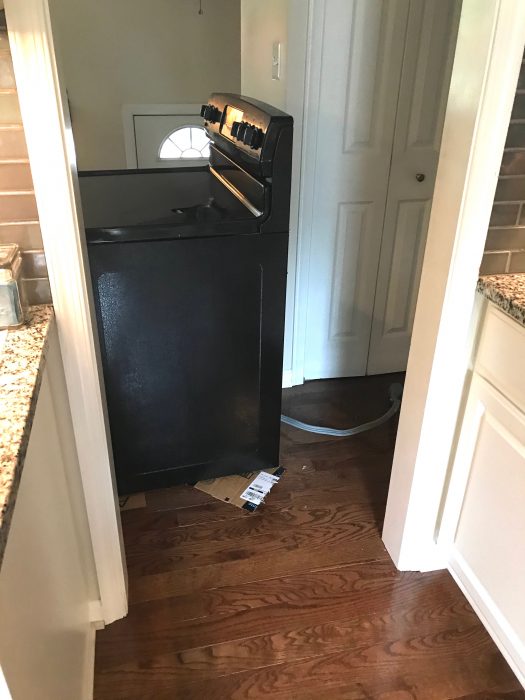 So, he didn't care in the slightest that the stovetop was broken; he just needed an oven.
I am delighted that my old range is going to have an extended and useful life!
Also, I am pleased that we did not have to haul it to the landfill. Giving it away was less work; I just had to help the guy carry it out of the house and lift it into his truck.
The new stove details!
Mr. FG is good at researching (I hate doing it), and he narrowed it down to a few models for me.
Ultimately, we chose a GE range, and hopefully it'll be a good choice long-term.
(Here's a CNET review of the model we chose.)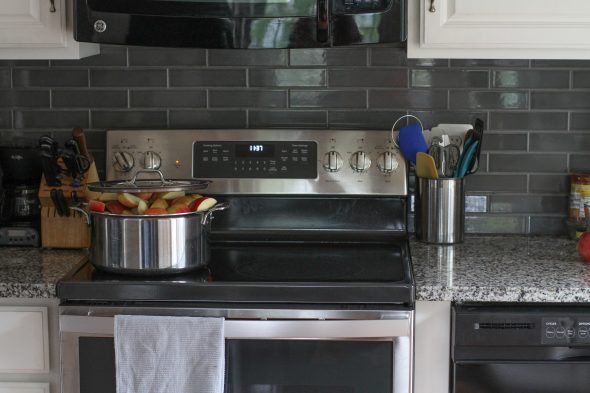 The stove is just a basic glass cooktop like I had before, but the oven has a convection setting, which is brand new to me.
I'll have to let you know how I like it down the road.
Why not an induction stove?
I have heard great things about induction cooktops, but I just could not bring myself to pay that much for a cooktop.
Ranges with induction cooktops are way, way more expensive. And I figured that if I have been happy for two decades with a regular cooktop, I could probably be content for several more decades with another one.
How do I feel about the new range?
Well.
I am extremely delighted to have a non-broken cooktop.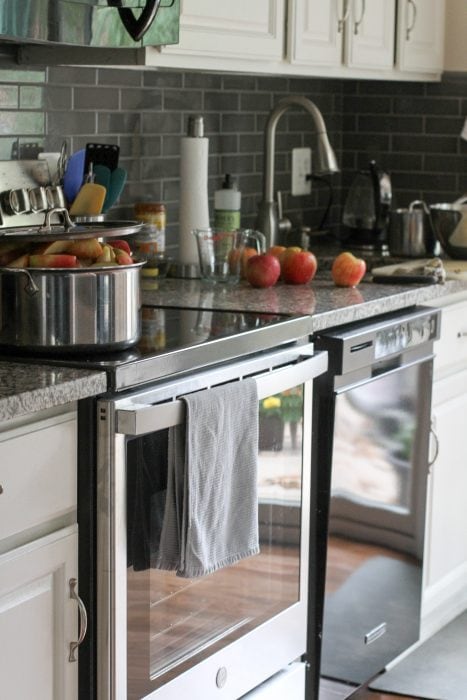 It was difficult to work around the broken glass, and it was treacherous to try to clean the stovetop.
It was also frustrating to have the two working burners so close together.
I kept running into situations where I wanted to use a frying pan and a regular saucepan, and there just wasn't room on the stovetop for both.
The first night I used my new range, I made a pot of rice and a skillet of chili, and I sent a a photo and a delighted text to my parents so they could share in my joy. 😉
I feel a significant level of happiness just because this stove isn't broken, but I also think the cooktop is a little roomier, since the outer edge of the stovetop is thinner.
I love that the oven tells me what the temperature is as it preheats; with my other one, you got no information until it was fully preheated.
And on an appearance-oriented note, because this one has some stainless instead of being all black, it makes that area of the kitchen look more spacious.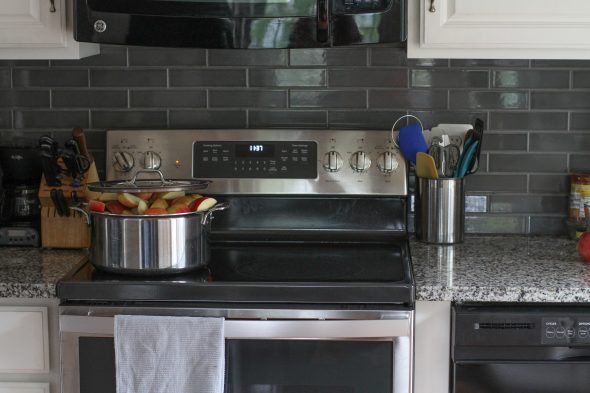 I think it looks really pretty with the gray subway tile, and I feel seriously fancy now.
Time will tell
I'll have to cook and bake with my new cooktop and oven for a while before I can form a very accurate opinion, so I'll try to remember to do a follow-up post in a year or so.
For now, though, I feel really happy about this purchase. I cook and bake a lot, so I'm going to get a lot of mileage out of this range. It is certainly not going to sit unused.
And I can tell you that I will never, ever put a hot lid down on my glass cooktop again. Ha.
Those of you with convection oven experience: help me out with tips, please!