(Note: please excuse the not-great photos…it was a dark and stormy day yesterday!)
Sonia and Zoe's curtains arrived two days ago, so yesterday, I put them up. I was pretty sure I was gonna need to raise the rod height, and once I put the curtains up, that was confirmed.
I think this looks awkwardly low.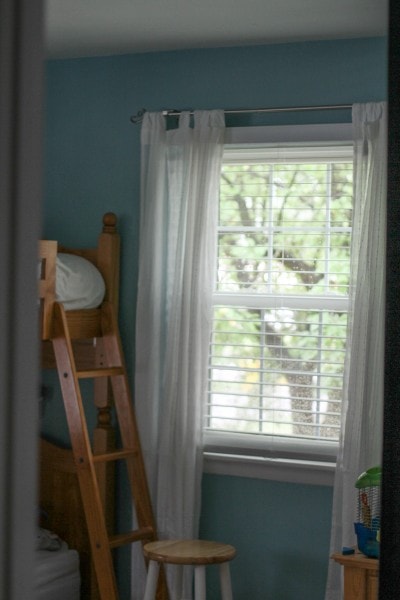 Having read in multiple places that curtains should be hung high, high, high, I did just that.
Oh dear.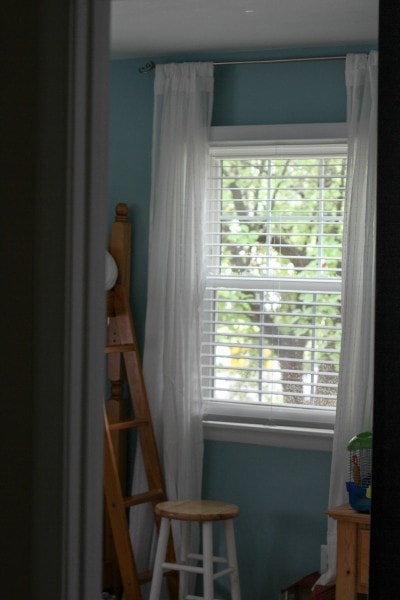 While this might work if you had roman shades or bamboo blinds to cover the empty wall space, in this application, I did not feel like it worked.
So, I tried something more in the middle. I think this is much better, and it does make the room seem to have more height without looking completely ridiculous.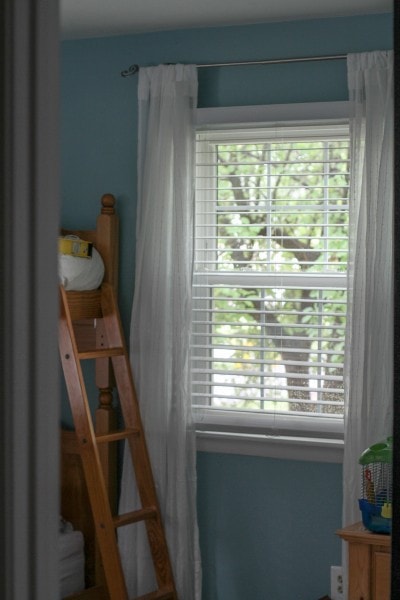 I'm wondering if these are still too high, though. Or are they too low? I don't know! What do you guys think?
While I was busy hanging curtain rods, I decided to tackle the ones in my living room, which I felt were a little too low.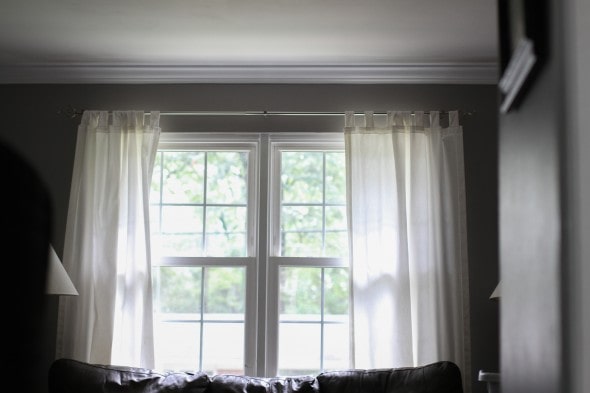 Scarred from my too-high attempt in the girls' room, I opted to play it a little safe here and raise them just a few inches, and I actually really like this height!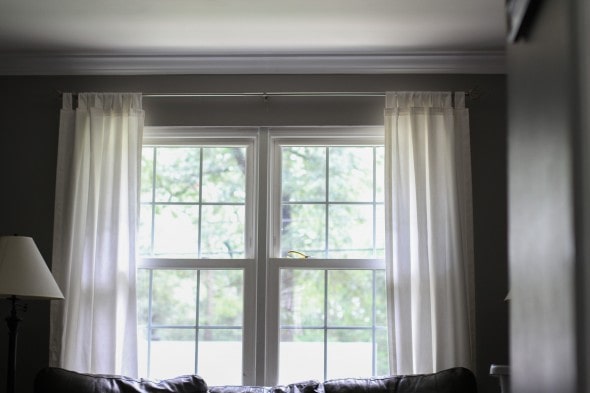 The curtains are now too short, but this doesn't matter because they are completely hidden behind the sofa.
Eeeeeexcellent.
Also: I am totally giving myself props because I filled, sanded, and painted the old holes in the living room wall within a few hours.
(This is a job I might be tempted to procrastinate on!)
And in Sonia and Zoe's room, I did fill in all the old holes, but I ran out of time to sand and paint 'em. That'll happen today.
And because I painted their chalkboard wall yesterday, I can take after pictures of their room very shortly. Yay!!!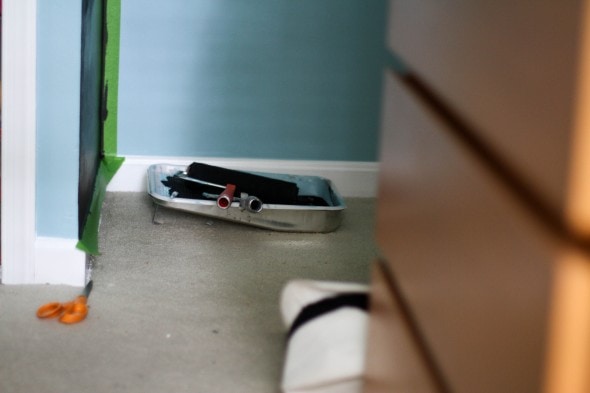 So, decorating-savvy people! Give me your thoughts on curtain height. Do you think the higher, the better? Is the height I hung the curtains at ok?
__________________________