2021 update: I'm running a bit behind today, so please enjoy this goodie from the archives.
Takeout food can certainly be a godsend on a crazy day, and eating in a restaurant is an awful lot of fun.
But oh man, it's so expensive.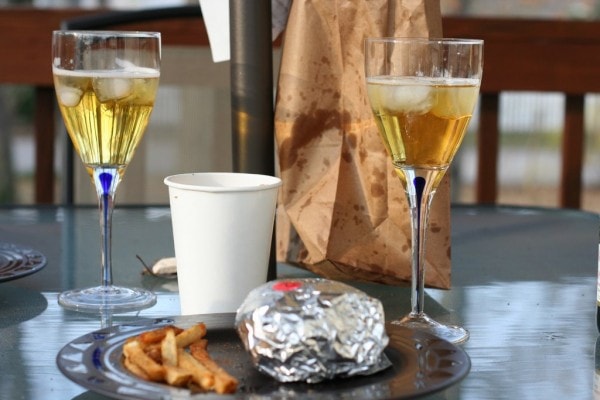 And the more people in your family, the more you feel the financial sting.
Even a fast food meal can run our family $35 or more, and that's not something I want to do every night of the week!
So.
If you're wanting to cut back on your extraneous spending, eating at home is a super place to start.
The problem is, getting dinner on the table every night is a bit of a challenge, which is why the takeout/restaurant industry sucks in so many of our dollars every year.
So, here are some reasons you're probably having resisting the siren call of a restaurant, plus suggestions for avoiding the temptation.
(I'm able to make this list because, um, personal experience…)
1) You don't have a plan.
While some people are able to poke through a nearly-empty fridge and concoct a delicious meal, the vast majority of us need a plan.
It doesn't have to be anything fancy, and you can plan for just a few days at a time if a week is too overwhelming.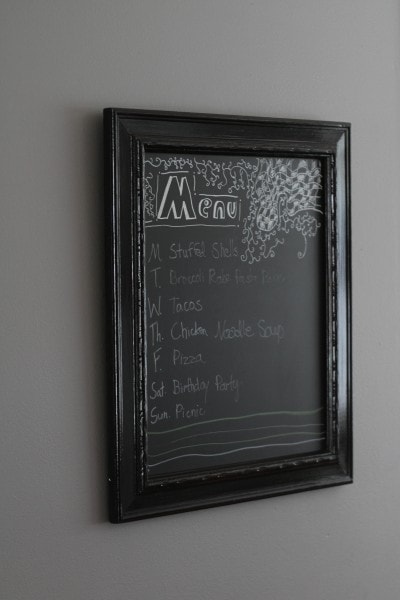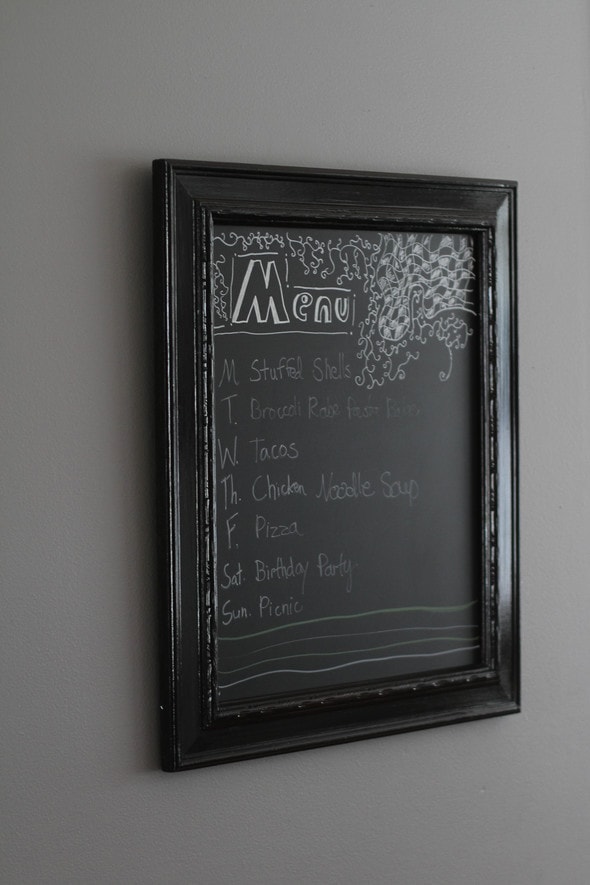 A big benefit to having a plan?
When you shop, you'll be able to buy the proper ingredients for the meals you want to make, and that's a huge help in sticking to your cook-at-home plans.
(How many times have you ordered pizza because you were missing a key ingredient for your meal??)
2) You aim too high.
If you are an idealist, you might be trying to bite off more than you can chew when it comes to dinner prep. If you plan a dinner menu with four fancy items on it, you might get so overwhelmed, you decide you don't feel like cooking at all.
A simple meal that you actually cook is way better than a fancy meal you don't get around to cooking!
3) Your idea of what makes a dinner meal is too narrow.
If you get past the idea that dinner has to be a large cut of meat with two sides, lots of quick and easy possibilities open up.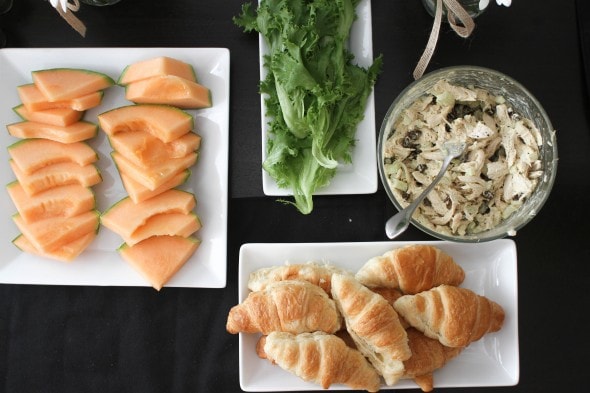 Breakfast for dinner, sandwiches, soups, and salads are all great options that don't require many hours in the kitchen.
4) You don't let anyone else help.
If you shoulder all of the cooking responsibility in your home/dorm/apartment, you'll probably burn out. Let a roommate/spouse/kid take some of the load off.
I'm pretty guilty of this one, but this summer, I'm kicking off the Teach My Children To Cook initiative which means that (hopefully!) in a few months I'll have some competent chefs in my house.
5) You don't think about dinner until 5 pm.
Even if you do have a plan in place, it's good to review it early in the day.
If it's 5:00 before you realize that you need to thaw or marinate something, you're going to be awfully tempted to call in some takeout.
6) You don't look at your schedule/the weather when you plan.
If you've planned a pizza meal (which requires a 500 ° oven) for a 95 ° day, you're unlikely to actually follow through.
Same goes for a grilled meal on a rainy day (although I do stubbornly grill in the rain sometimes!).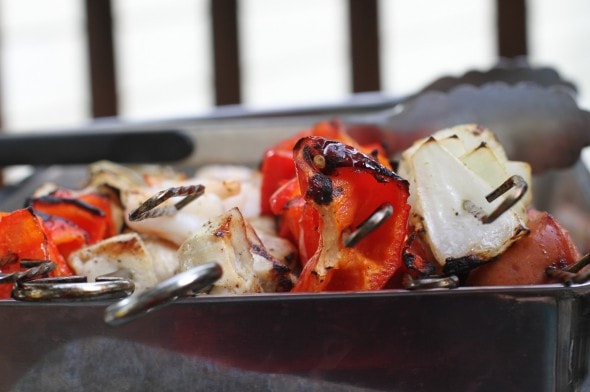 In the same vein, if you plan a more elaborate meal for a night when you get home 20 minutes before dinnertime, you're going to be in trouble.
I try to always look at the weather forecast and our weekly schedule when I choose meals. I plan a make-ahead meal if we'll be at the pool all afternoon, a portable meal if we're eating somewhere else, a cool meal for a hot day, and so on.
Things come up and weather can change, but this still ends up being a helpful habit.
7) You don't have a repertoire of fallback meals.
When your best-laid plans go awry, it's super helpful to have a mental list of quick meals you can assemble from ingredients you usually have on hand.
Here are some fallback meals I use:
–bacon and cheese quesadillas (I keep bacon and tortillas in the freezer and cheese in the fridge)
–pancakes or waffles (I pretty much always have buttermilk in the fridge)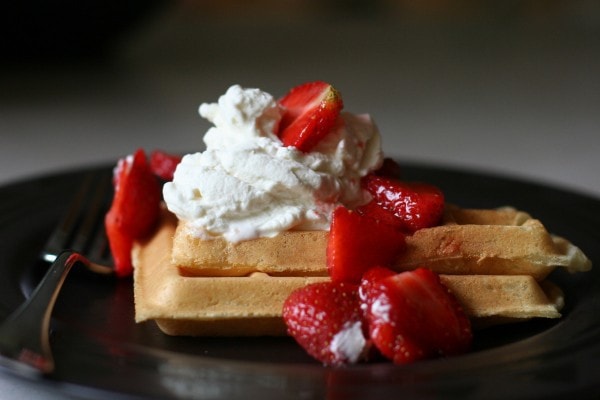 -grilled shrimp with veggies (shrimp cook super fast and require no marinating)
–pizza bagels or pizza subs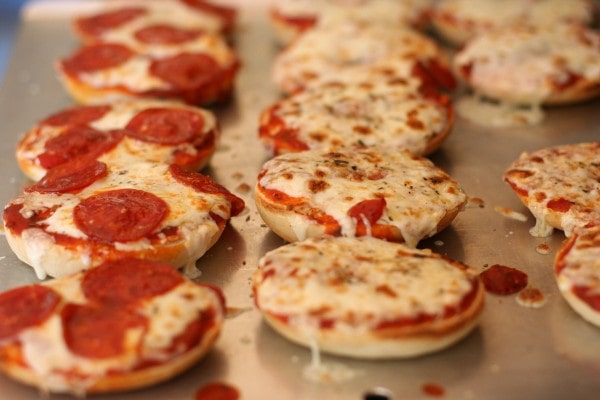 These quick, unfancy types of meals have saved us from a $50 takeout bill many a time.
_____________________________
So, how about you? When you break down and get takeout, what's usually the reason? Let me know in the comments!

(And help out the FG community by sharing your best tips for takeout avoidance!)