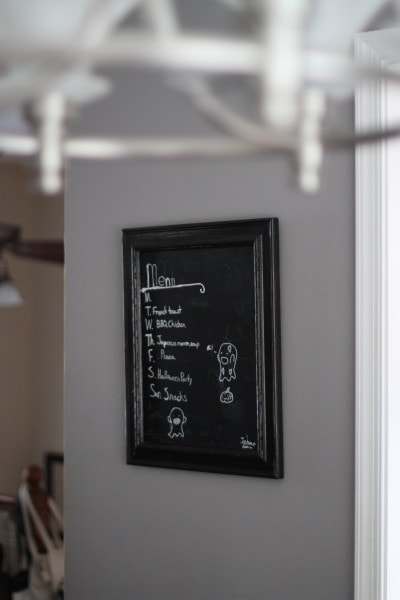 I was going to title this, "How to plan a menu", but there are probably a bazillion equally valid ways to go about this.
So, this is just a list of 8 tips that help me with my menu planning.
If my method helps you out, great, but if something else works better for you, that's great too. Chew up the meat, spit out the bones, as they say!
1. Don't plan breakfast or lunch meals
This is not going to work for everyone, of course, but this tip sure does make my life easier.
We generally have fend for yourself breakfasts, which require no planning (cereal, oatmeal, bagel, fruit, yogurt, leftover pancakes, etc.)
For lunch, my husband takes leftovers to work, and the kids and I eat leftovers (if necessary) and also bread and yogurt and fruit.
And sometimes I make veggie/egg skillet meals for myself.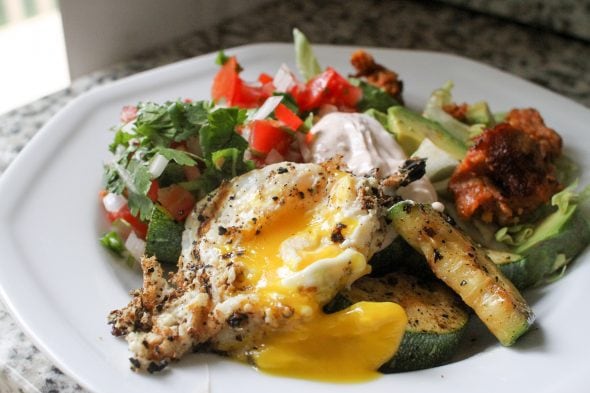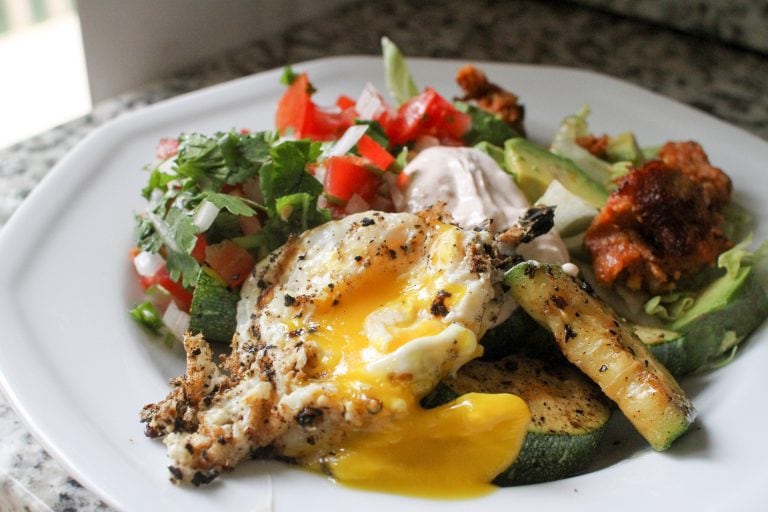 So, all I have to plan are our dinners, since the rest of our meals are pretty darn predictable.
2. Plan ahead to give yourself some lead time
I plan my menu on Wednesdays, and my weekly plan runs from Saturday-Friday. This means that I'm always planning a new menu several days before I actually need to.
This is handy because then if I'm a day or two late with getting it done, it's no big deal, and, well, I just like being ahead of things.
3. Use store sales for inspiration
Sometimes if I'm stuck for ideas, I take a quick peek at the front page of the non-Aldi grocery store ads.
The best deals are almost always on the front page, and sometimes something there will give me a good meal idea at a good price.
4. Look at your fridge/freezer contents

Using up the food I have is almost always the cheapest option, so I try to take a quick inventory to see what needs to be incorporated into the menu plan.
5. Use cooking magazines and cookbooks for ideas
I'm currently in a pretty heavy try-new-recipes stage, because we discovered rather recently that Sonia doesn't tolerate dairy very well, on top of all her other allergies.
So, I'm in the midst of searching for new meals to add to my repertoire.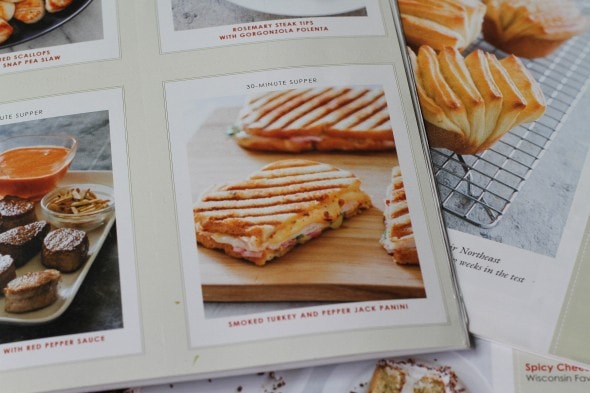 One of my favorite cooking magazines is Cook's Country, and one of my favorite cookbooks is Dinner Illustrated.
If you are in a less new-recipe-heavy stage of life, I recommend the next idea, which is:
6. Make a master list of main dish ideas
I need to make a new one for myself, since a bunch of my dairy-heavy standbys are off limits now.
But when I had one, I'd made a word document that divided my main dish recipes into categories, like Soup, Salad, Chicken, Ground Beef, and so on.
That way, if ground beef was on sale, or if I knew that I've got ground beef in the freezer, I could easily come up with some meals using that kind of meat.
This makes it easy to pick meals based on what's on sale and what you have in the fridge/freezer.
And this way, you're never in a position where you've planned a week full of chicken only to find pork is all that's on sale!
7. Use whatever planner page works for you.

I usually just write my meal ideas on my regular calendar pages in my planner, but there are plenty of printable menu planner pages available online.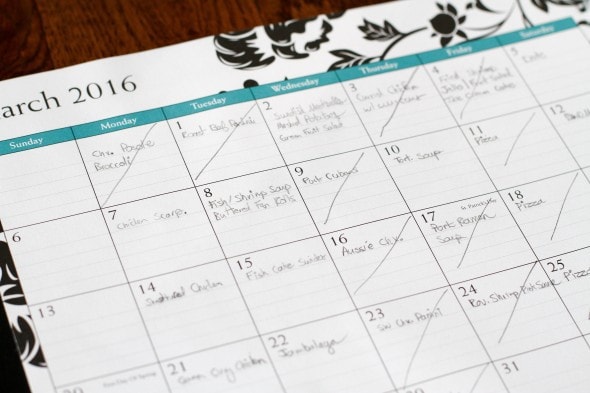 A list of meals on a plain sheet of paper works just fine too.
It does not need to be fancy; done is better than perfect.
8. Look at your calendar and the weather forecast
That way you can plan an easy meal for a night when there's a sports practice.
And you can put a grilled dish on the day when it's not going to rain.
(though I have a terrible knack for grilling when it's raining!)
Looking at your calendar and the weather will help you avoid roadblocks which could send you down the takeout road.
9. Main dish, then side dishes, then make a grocery list
I pick main dishes for all the days first, and then I choose side dishes, based on the produce that's in my fridge or is on sale.
Once I've got everything picked out, I flip through the recipes and make a grocery list based on the ingredient lists (of course, taking into account what's already in my fridge/freezer).
That way, when I go to the store, I know I'm getting everything I need for a week of meals.
Wait, how long does this take?
Depending on how inspired I'm feeling and how much time I spend looking for new recipes, this process can take anywhere from 15 minutes to an hour.
When it takes me an hour, the time is still well worth it because it saves me way more time than that over the course of a week.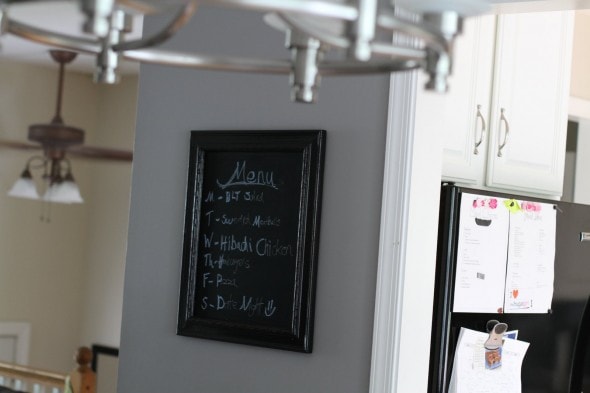 Then there are the financial benefits.
If I plan a menu:
I don't buy unnecessary food at the grocery store (less money spent, less food wasted)
I spend less on groceries because I plan to cook what's on sale
I'm way more likely to cook instead of ordering out
Since even one night of fast food usually costs us $30-$35, the time I spend planning a menu is very financially worth it, even on the weeks when it takes an hour.
What menu planning tips would you add to mine?