1. I repurposed a notebook wire
I don't even know if this really is very frugal, but I wanted to tell you about it.
So here we are.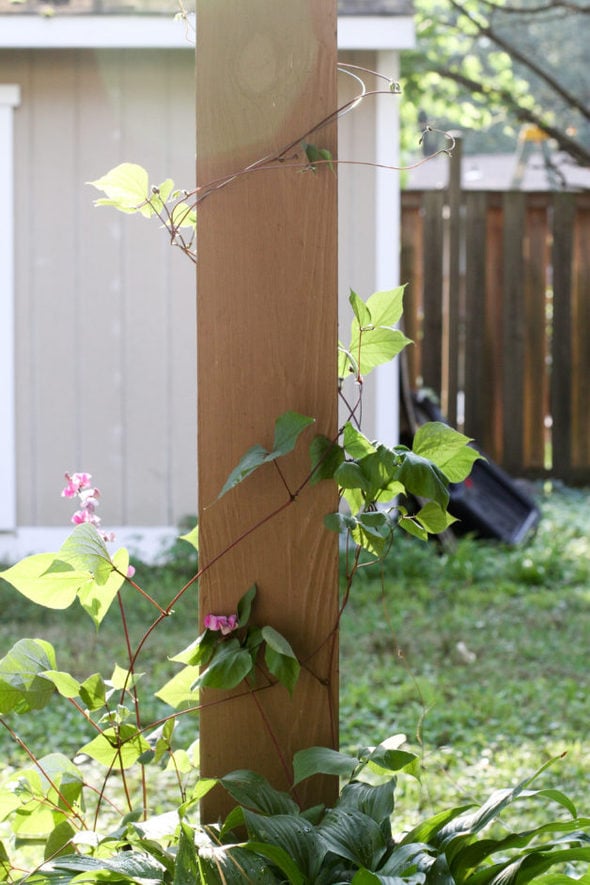 I was taking the wire out of Sonia's used math notebook (I figure notebooks are easier to recycle if the wires are removed) and I noticed it made a nice loose spiral shape.
And it occurred to me that it would be perfect for helping my hyacinth vine grow around the deck support post.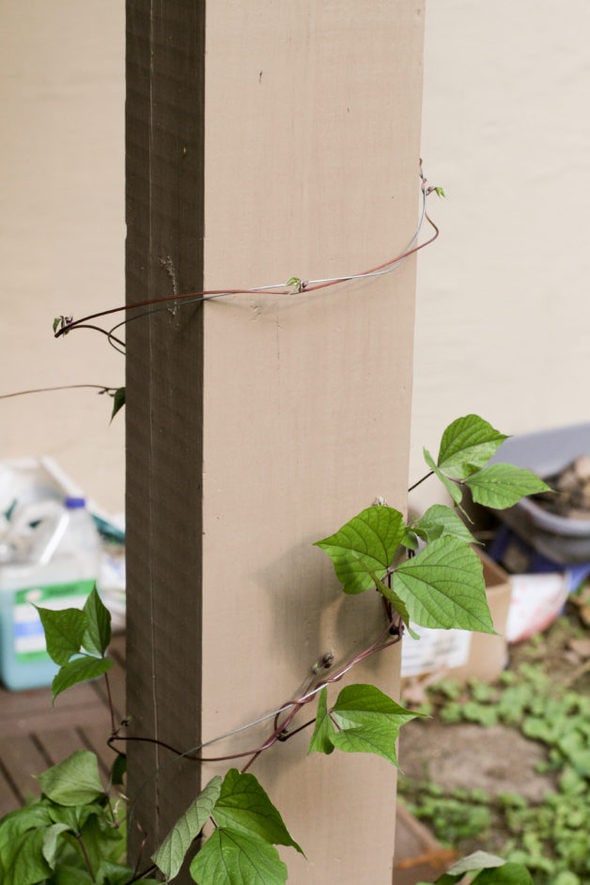 It's working fabulously so far!
(Hyacinth vines do a great job of naturally curling around anything thin, but they struggle more with thicker posts/poles.)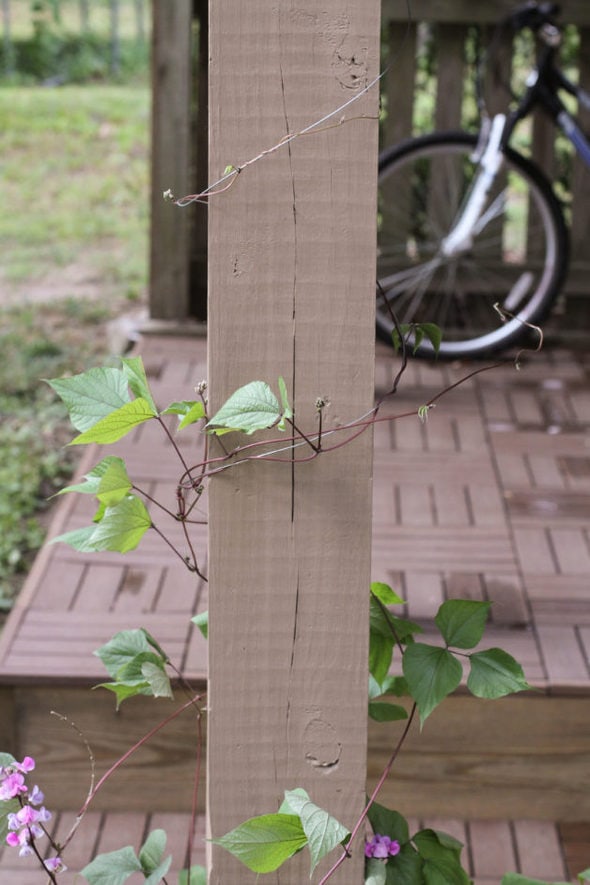 And relatedly, here's why I love hyacinth vines.
2. I fixed Lisey's closet door
In the process of helping her move out, I noticed her one closet door was sitting down on the carpet, making it hard to move.
I thought it just needed to be adjusted, so I took the door down to look.
Then I saw that half of the bottom of the door was split, so the "foot" of the door had been shoved up into the door.
And that's why the door was dragging on the carpet!
So, I glued it, clamped it overnight, and then re-installed it.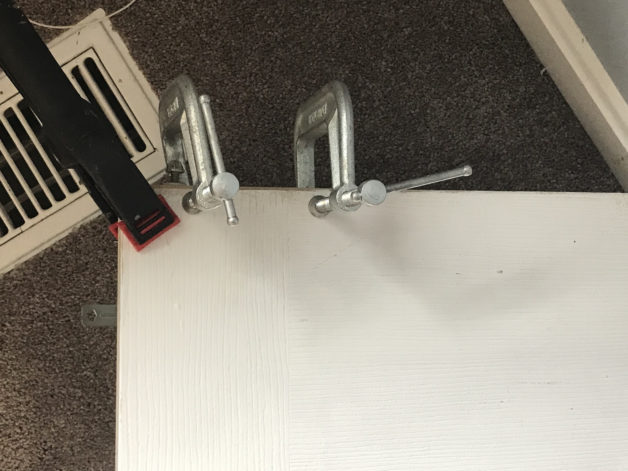 And at least for now, we are good to go.
I don't anticipate that the door will be used much now that Lisey has moved out, so I think my fix is going to hold up just fine.
3. I'm spackling all the holes in Lisey's walls
The removal of her shelves and mirror and such left a lot of holes in the walls.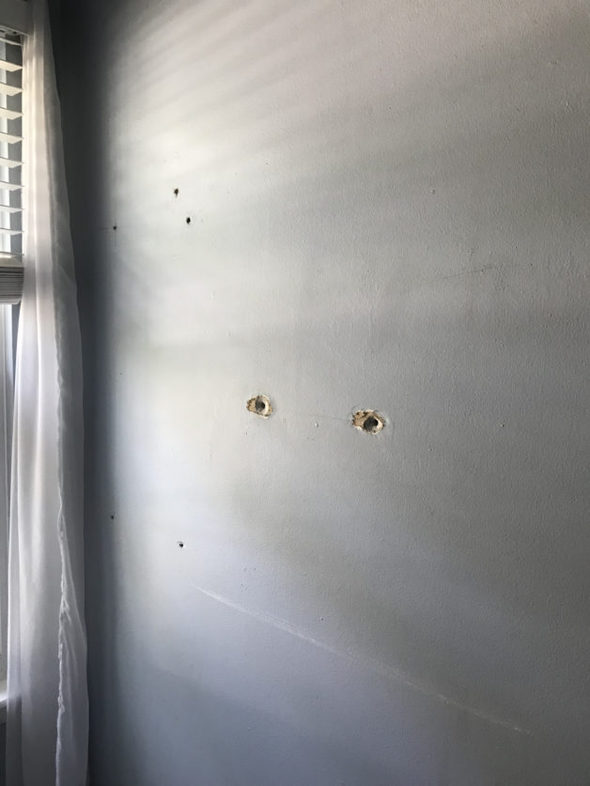 So, I'm in the midst of spackling them all and then I will paint over the spackle. I saved the paint from when I initially painted her room, and hopefully it's still good.
The end plan is to move my desk into that room so that Mr. FG has our regular office to work in, and I have a quiet place of my own to work in.
That way I won't have to do my online college class sessions at the kitchen table anymore.
But I wanted to get all the messy spackle work done in that room before we move anything.
4. I listed more stuff for sale
Some of it was stuff left from Lisey (a cat door we never used, some old textbooks) and some was from Sonia cleaning out her room.
The listing is always the hardest part for me, so I am giving myself a pat on the back for tackling that!
5. The usual…
made coffee at home
added some random peppers to my scrambled eggs to use them up
made a menu plan for the week
took a cool shower after working out
Your turn! Share your five frugal things in the comments.