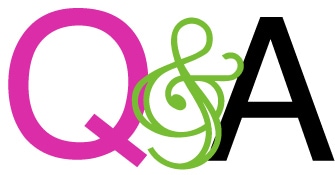 Every Monday, I answer a few of the questions that my readers send me. If you have a question you'd like me to answer in a future Q&A post, just leave me a comment here or email me (thefrugalgirl [at] gmail [dot] com) and put Q&A in the subject line. I look forward to hearing from you!
How do people come up with fresh ideas for their menus? And how do you grocery shop for menu planning Kristin – do you plan the menu based on what you have available in your freezer/pantry? Or do you buy groceries based on your menu plan?
I'm in a rut, and I'm so sick of my own cooking. My hubby used to do the majority of our cooking, but his work schedule has changed. It's just the two of us, and we mostly use chicken, ground poultry, and seafood for our meats. Honestly, when it comes to chicken, I'm about out of ideas. I'd love some input on menu planning – any fave book or website recommendations? Help!
-Deb
First, sympathies on the menu planning…I totally understand the difficulty of coming up with a variety of meals on a budget!
I'm not the sort of cook who can just think up wonderful new meals on my own, so I rely on recipes. My favorite recipe source is Cook's Illustrated (I subscribe to their website, which contains all the recipes they've ever published). I also get some meal ideas from Taste of Home. In addition, I sometimes check out recipe books from the library.
I've gotten a few recipes from AllRecipes.com (stick with the highly rated recipes there to avoid a dud), and of course, I browse through the cookbooks I own to find new recipes as well.
Maybe some of the main dish recipes I've shared would be helpful to you. I've also posted several pizza recipes, and when I post my menu plans each week, I try to link to any recipes I've posted or that are available online.
And I'm POSITIVE that some of my readers will have some recipe ideas and recipe sources for you.
As far as menu planning and shopping go, I make my plan partly based on the food I have in the house and partly on what is available cheaply that particular week (though not everything I buy is cheap or on sale). I elaborated on this a little more in the posts I wrote about menu planning. I published those in the early days of my blog, so those will probably be new to you (and to most of my readers!).
What do you do when you deviate from your food plan? How do you accommodate changes in plans without spending a lot of money?
-WilliamB
That sort of depends on the reason I'm deviating from my plan!
Sometimes, I'll forget to buy an ingredient for a particular meal, and when that happens, I usually try to come up with a substitution or a different meal I can make with the things I do have on hand.
Sometimes, I forget to start a meal early enough (I forget to take a roast out of the freezer, I forget to put something in the crock pot, etc.) and in a case like that, I usually have enough time to figure out a new meal idea before dinnertime.
So in situations like those, my deviations from the menu plan don't cost us any extra money.
There are some days, though, where I am too busy or too tired or too stressed to put a real meal together. When that happens, I throw together a very easy dinner (like canned soup and grilled cheese sandwiches), we order a $5 pizza from Little Caesar's, or I make something very easy for the kids (leftovers, a box of macaroni and cheese, spaghetti with jarred sauce) and Mr. FG and I get some takeout for ourselves.
This actually happened this past Thursday…I had a dreadful day and wasn't at all up for cooking dinner (I posted about that on Facebook!). So, I fed my kids a smorgasbord of leftovers and the husband picked up some sushi for the two of us from a sushi restaurant just down the road.
If we were in a situation where money was super-duper tight (and we've had lots of years like that!), we would probably have managed to figure out something to eat at home. But, in our current situation a box of sushi was a very manageable expense, and eating sushi on my deck with my husband made my bad day a little better. 😉
I think the key thing here is to not do this too often. If I was scrapping my meal plan and ordering takeout every other day, that would get to be insanely expensive. Since this only happens once a month or less, though, it's not a budget buster…instead, it's an occasional sanity-saver!
How do you have so little food waste with four kids? Don't you have the serve-them-something-then-they-take-two-bites-and-refuse-to-eat-anymore syndrome? Or do you eat all their leftovers? And do you never leave sippy cups of milk out for too long and have to dump it? I'm in awe…
-Jodie
We do have a little bit of this type of waste (I called it table waste), but it's not a big problem. And this sort of waste was never our largest food waste issue….back before I started trying to reduce my food waste, I was the biggest problem, not my kids!
I was buying too much food, not paying attention to my fridge, not eating enough leftovers, not planning well enough, and I was throwing away lots of food from my fridge each week (in case you missed it on Friday, you can go look at some of my early food waste photos on my original blog!).
So, the Food Waste Friday thing has mostly been focused on that type of waste. I don't take a picture if someone leaves a bit of cereal in their bowl, for example.
That said, I do strive to reduce table waste as much as possible. Here are a few things that have been helpful to me:
I give my children small portions to begin with. They all start out the meal with a small, appropriately sized helping of all the dishes we're having at a meal. If they finish everything on their plates and are still hungry, they can choose to have more of any food I'm serving, of course, but I prefer to start them out with amounts I know they'll be able to eat.
On a related note, we don't give our children other things to eat if they refuse the meal we're serving. We never make them eat anything, though, so occasionally a child-sized serving of a meal (or part of a meal) gets left behind. Because no other options are offered, most of the time our kids choose to eat what I've served, especially as they get older. Zoe, my youngest, is just coming out of the phase of choosing to not eat all of her dinner (all of my kids went through this somewhere around the age of 2-4), and so we are now at the happy place where all 4 of our kids can usually be counted upon to eat their dinner without a problem.
We don't do a lot of snacking. I'm not opposed to snacking as a rule, but I find that my children are more prone to eat their meals if they've not been snacking. If they're hungry before dinner, I usually give them baby carrots, a banana, grape tomatoes, or cucumber slices, since those aren't very filling. This gives them something to munch on but still leaves them hungry enough for a meal.
I give my kids water to drink between meals. Of course, when my children were babies, their sole beverage was breastmilk, but once I weaned them, their main beverage was water (though they do get juice with breakfast). A large advantage to water is that it doesn't go sour at room temperature like milk does, and it also doesn't fill up my kids' stomachs, which means they're more likely to eat the meals that I serve.
I try to use their leftovers if possible. For a pretty long while, Zoe was eating all of her dinner except for her salad or her vegetables (though she is now eating them! Yay!). Since I'm not sure I could possibly ever eat too many vegetables, I usually just ate her small serving after it became clear that she wasn't going to. On a similar note, Lisey decided to bite into a whole apple the other day, and about 1/4 of the way through, she decided she'd had enough of that. So, I cut off the bitten part and used the apple to make Dutch Apple Pancake for breakfast the next morning.
I hope that's a little bit helpful. I know I have lots of readers who are parents, so I'm sure they'll have some advice to add to mine.