If you've been paying attention at all while you shop for food, you've probably noticed that grocery prices have been going up in the last year or so.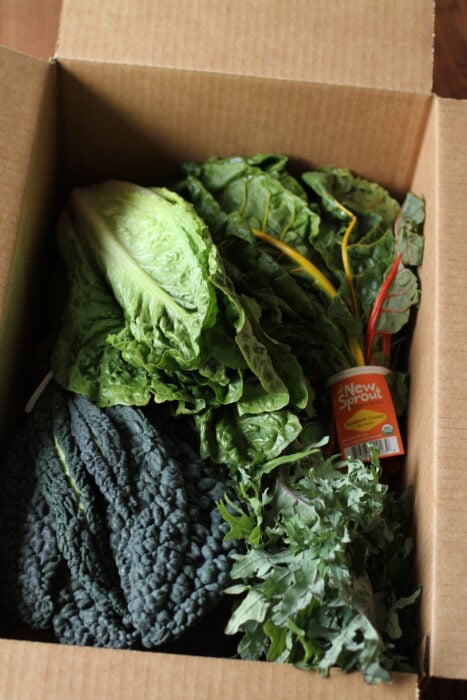 This is not your imagination! Groceries are actually, factually more expensive than they were a year or two ago.
Specifically, in 2020, grocery prices increased 3.5%, which is 75% more than what we usually see.
And that doesn't seem super likely to change in the very near future.
(Here's some detailed information from the USDA about rising food prices.)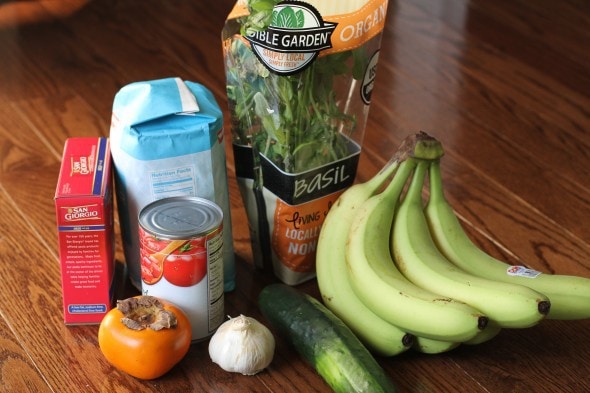 You can't really do anything to change the price of groceries (the prices are what the prices are) so you might be feeling a little helpless.
And as I've said before, it often helps if I make a list of things I CAN do, rather than focusing on what I can't do.
So, I thought it would be good to do that here in a blog post, focusing on food prices.
I made a list like this in 2020, so this is part two!
1. Eat at home more
Grocery prices may have gone up, but still, pretty much everything at the grocery store is a screaming bargain compared to anything you buy from a restaurant.
So, if you have been eating out, switch to eating at home for at least some of those meals.
And feel free to buy convenient grocery foods if that's what you need to do.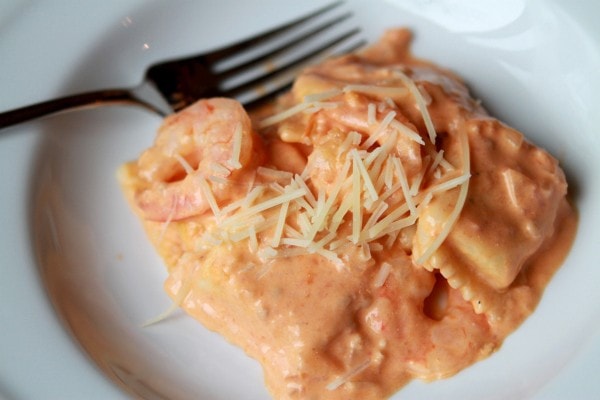 A bag of ravioli, a jar of sauce, and a bagged salad are fine.
A refrigerated container of pulled pork + a package of buns is more expensive than the homemade version, but it is bound to be cheaper than the restaurant version.
A rotisserie chicken, a salad kit, and a loaf of bread will be cheaper than almost any takeout.
You seriously can buy almost anything at the grocery store and still save money over restaurant food.
2. Change where you shop
If you've been sticking with a store that's a little more expensive, consider trying a cheaper store.
This would be a great time to finally check out Aldi or Lidl.
(I'm here to tell you that groceries are still ridiculously affordable at Aldi!)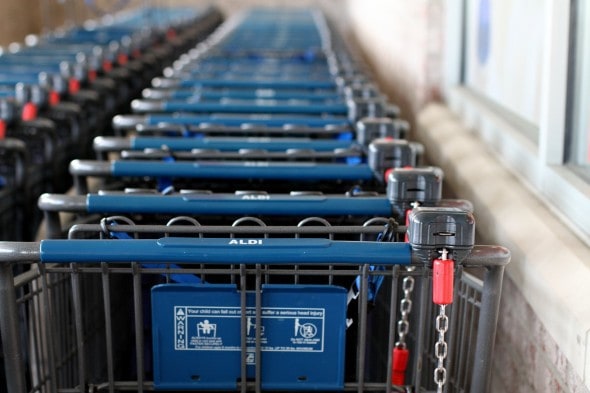 You could join a bulk membership club near you, such as BJs, Costco, or Sam's Club.
Or you could try Hungry Harvest or Misfits Market.
3. Try some DIY
If you have more money than time, skip this tip.
But if you can find some time to spend on cooking/food prep, add some DIY food into your routine.
A few DIY food ideas:
Homemade granola costs pennies on the dollar compared to store-bought.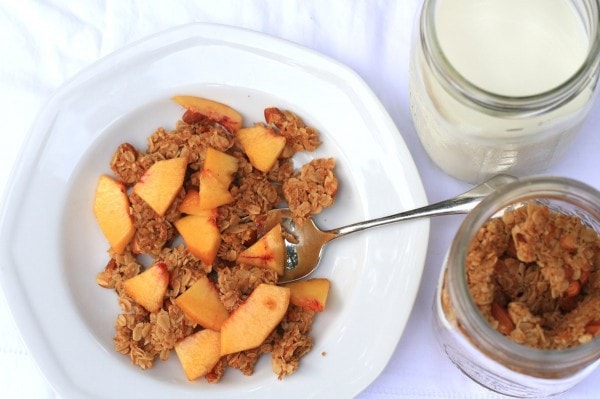 Try this no-stir recipe that won't get oats all over your oven floor!
Homemade yogurt costs less than $1/quart.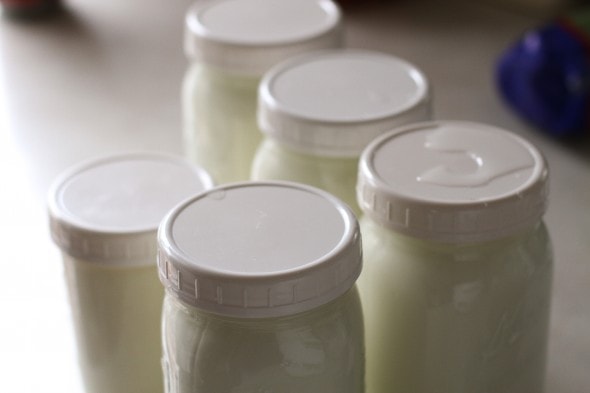 Try this homemade yogurt recipe that requires no special equipment.
Homemade pizzas are cheaper than even frozen pizzas. In fact, homemade pizzas cost $1.87.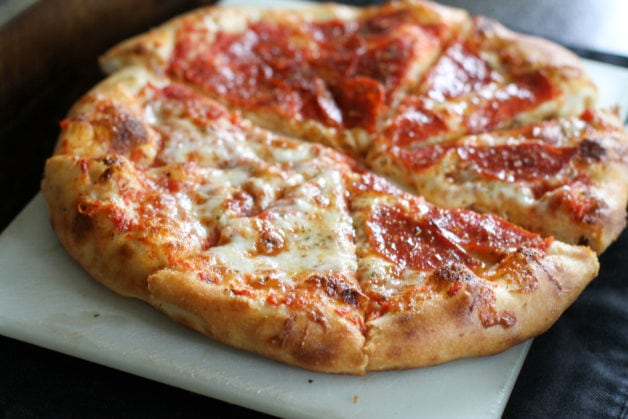 And here are five reasons your homemade pizzas are not as tasty as you'd like.
4. Look for deals, like gift certificates and cashback
There are some small things you can do to eke a few more dollars out of your grocery budget.
For example:
If you are a responsible credit card user, make sure to swipe a rewards credit card to do your grocery shopping. Considering signing up for a credit card that offers particularly good rewards for grocery purchases.
Buy some grocery cards through Gift Card Granny
Scan your receipts through an app like Ibotta or Fetch Rewards* to get points toward gift certificates
*If you sign up for Fetch, use code QG8V2 for a 4,000 point sign-up bonus.
5. Be a flexible eater
If you have a rigid set of items you want to eat, and you want to eat those items in specific combinations, it'll be tough to save money on groceries.
But if you are flexible, that can help in a multitude of ways.
For instance, a flexible person can:
eat what's on sale
eat what's in season
eat extras given by another household (or extras from food pantry volunteering, like we do)
eat leftovers
eat clearance items
eat odds and ends from the fridge, freezer, or pantry
eat generic brand foods
substitute ingredients in recipes to use what they have or what's cheap
6. Reset your thinking about food prices
According to Monthly Labor Review, households in 1917-1919 spent 41% of their income on food.
And according to the USDA, in 1960, the average American household spend 17% of their disposable income on food.
But in 2019, that average was down to less than 10%.
When you look at it like that, it's a little harder to feel sorry for ourselves about how expensive food is.
What did I miss? Add some more ideas to my list!
P.S. In case you missed it, here are the original five food inflation tips I published.