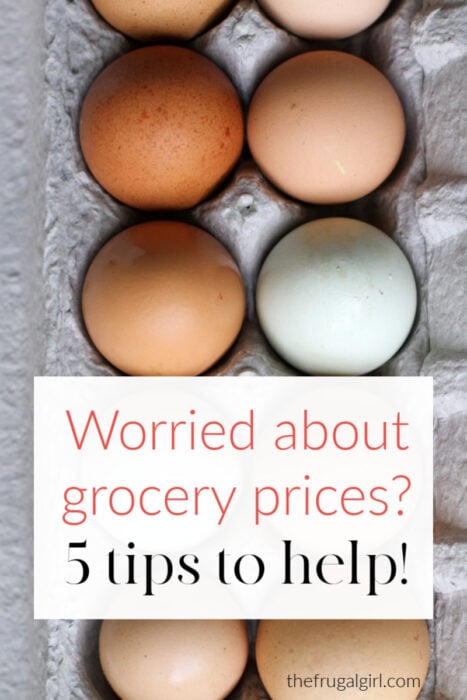 Grocery prices are going up right now, and given the current situation, I will not be surprised if they continue to rise for a while.
This is a little bit unnerving for those of us who are budget-minded (which is probably most of the people reading this blog!)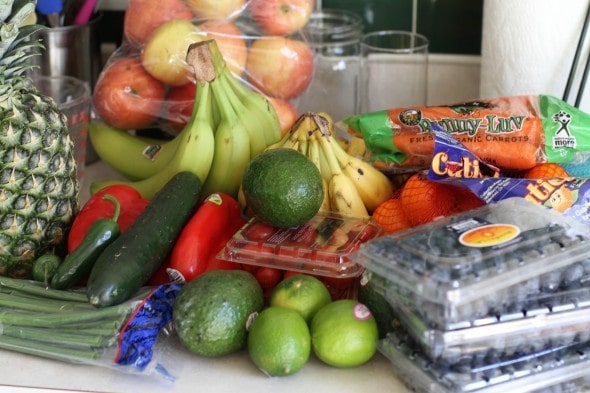 When I feel nervous about something that's out of my control, I almost always feel better if I think about some related things that are in my control.
For instance, I cannot control the global health situation but I can:
exercise
eat good food
sleep
follow the recommended precautions
focus on the good so that I don't get discouraged
And so on. Controlling the things I can control helps me feel calmer about the stuff outside my control.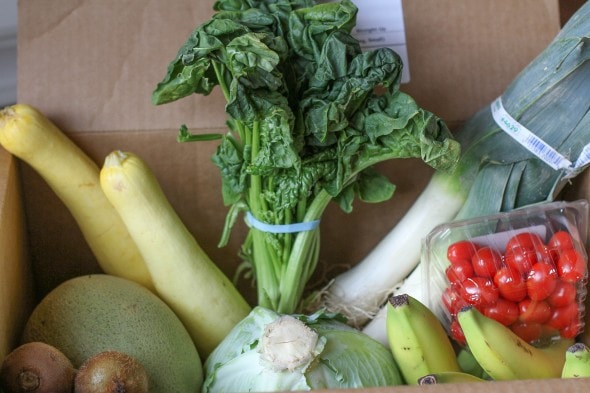 So!
I thought I'd write about a few helpful ways we can react to the rising grocery prices so that we can all feel slightly more in control.
(Even if you don't actually put any of these options into practice, it can help to know that they are there.)
1. Eat less meat.
Meat prices are certainly rising, and the supply chain for meat is looking a little iffy too.
If prices rise too much or supply issues are too bad, here's the good news: you can always eat less meat.
(or no meat, obviously!)
You could make meals that stretch meat, such as:
salads
sandwiches
wraps
stir-fries
gyros
pasta dishes
And you could get more of your protein from other, cheaper sources such as:
eggs (even pricey eggs are cheaper than most meat)
beans
dairy products
nuts (though these can be expensive if you don't buy in bulk)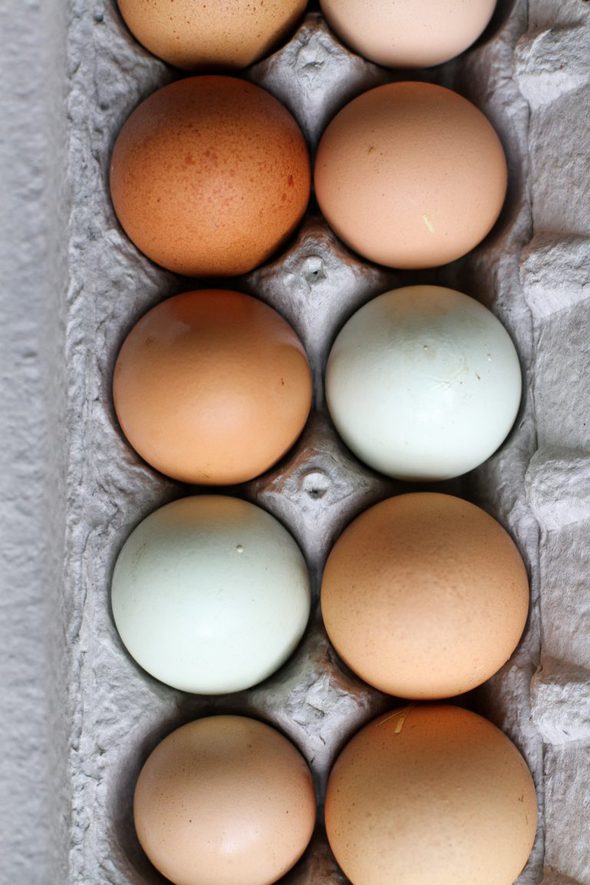 2. Eat foods that are always relatively cheap
If food prices rise 5% across the board, that 5% increase will feel much worse on steak than on cornmeal.
(In the same way, a 5% price increase on a mansion is more significant than a 5% increase on a small cottage.)
It's like what I was saying about eggs above. Even if the price of eggs goes up, they're still going to be a cheaper source of protein than beef.
If push comes to shove, you can switch your diet to include things like polenta, bulk oatmeal, eggs, raisins, peanuts, pasta, beans, bananas, carrots, canned tomatoes, and other cheap staples.
3. Drink water
If your grocery budget gets too tight, you can't stop eating, but you can quit drinking most non-water beverages.
Or you can cut back on them.
Or you can switch to cheaper options (brew your own iced tea, make coffee at home, make juice from concentrate).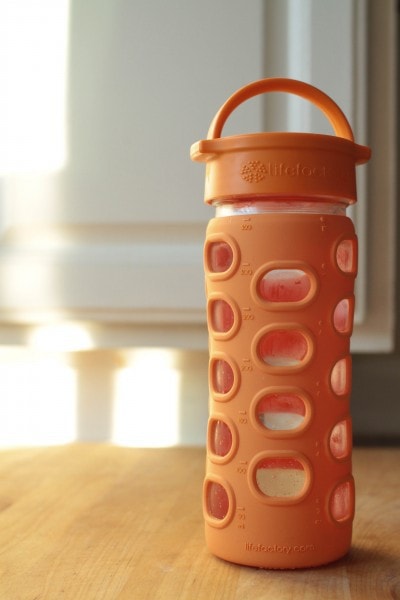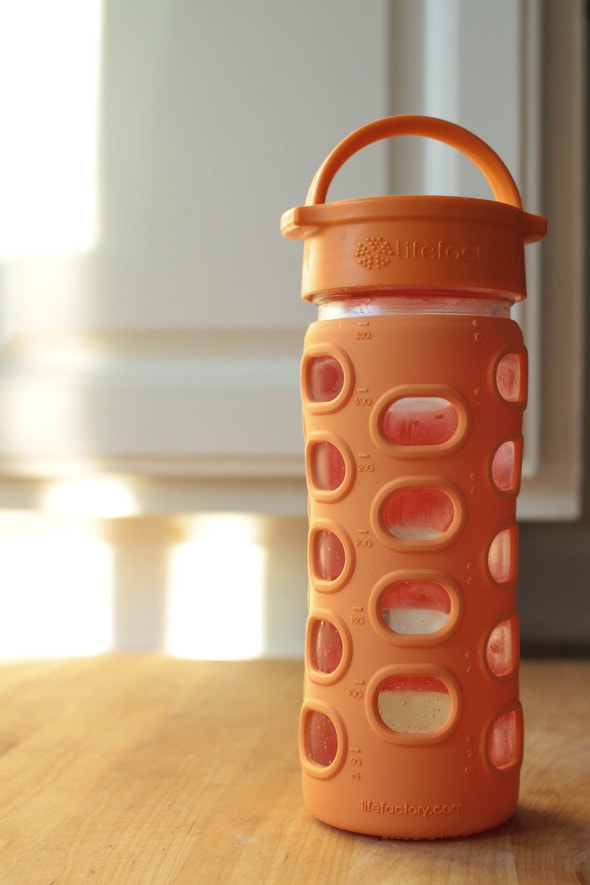 Since sweetened drinks are not nutritionally necessary, this is a grocery budget category you can slash without fear of malnutrition.
Actually, you'll probably be healthier for it!
4. Stop wasting food
Most of us are throwing away a lot of food that could have been eaten. This is real money, going into the trash can or compost.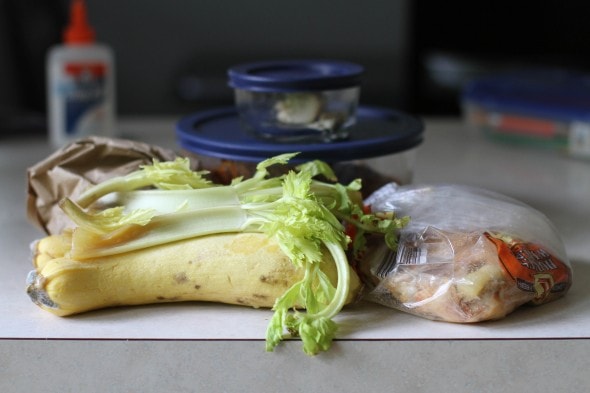 According to futurity.org, the average American household throws out $1866 worth of food each year.
That's a lot of money that could help stretch your grocery budget.
To get you started, here are my top 10 tips to help you stop wasting food.
And here's one more food-waste fighting bonus tip.
Ok, never mind, can't stop. 😉 ONE more: a simple but hard way to avoid food waste.
And if you want to dive deeper, my four-week food waste course could be helpful.
5. Spend less money elsewhere
You cannot control the price of food, and you obviously can't just stop eating.
This means that to some extent, rising grocery prices will affect you no matter what.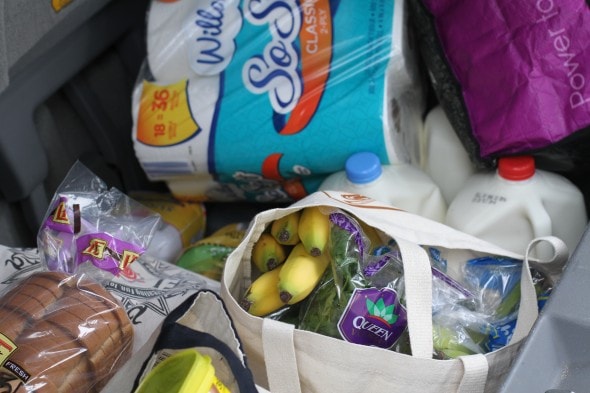 So, you can apply the previous four tips as best you can, but then you could also look for other areas of your budget where you could cut back.
That way, you'll have more to spend on groceries.
For instance, you could:
not buy new clothes
buy used items when you have to shop
cancel subscriptions
drive less
repair instead of replace
And so on.
What other tips would you add to my list?
P.S. I am currently not doing a super bare-bones kind of grocery shopping; I'm still buying fun foods for my girls because I can. If you can afford that, and fun foods are helping your family's mental state, then go for it! I'm just sharing the tips in this post so that you've got something to fall back on if things get more serious for your food budget.