A few weeks ago I bought this bulletin board from Goodwill for $2. It's no great shakes, but it wasn't expensive and it came with some thumbtacks too.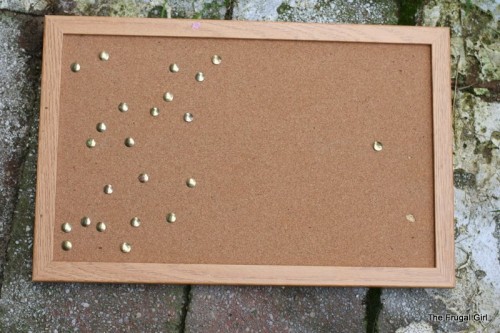 I wanted to use this in Zoe's room, so I sprayed it with some white primer and then some white spray paint and hung it up in her room.
Zoe is a bit fish-obsessed, and her siblings are always drawing fish pictures for her. Now she has somewhere to hang them. 😉
It's hanging right next to her freecycle dresser, which I painted white.
Her nightstand is also a freecycle find that I painted white.
(Click here to see before and after photos of her nightstand.)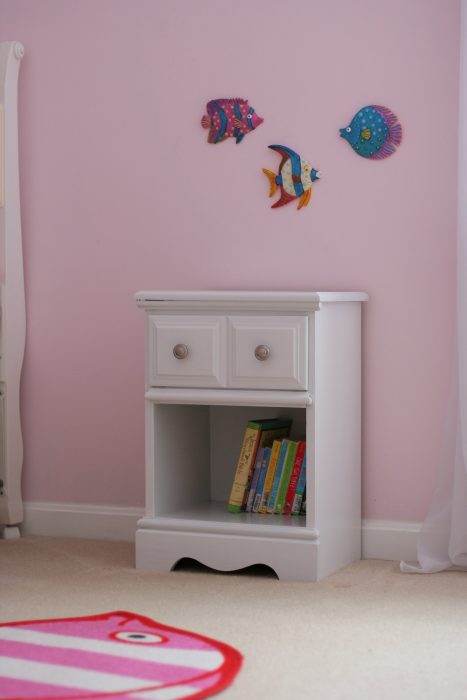 I hung her bulletin board nice and low so that she can see and reach her pictures.
Since everything in Zoe's room is white and pink, I painted the entire bulletin board white, not just the frame.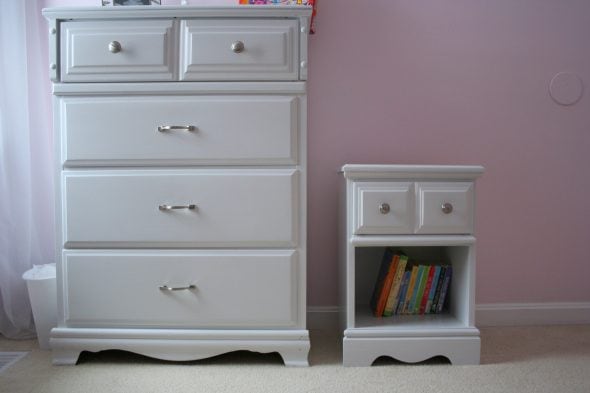 I've done this before when I've painted bulletin boards black, but I have to say, I think it works better with black.
When the corkboard is painted white, the thumbtack holes are more visible than they are when the corkboard is black or brown.
But, you can hardly even see the corkboard since Zoe's got the bulletin board plastered with fish pictures, so I'm still happy with my decision to go all white.
And Zoe is, without question, pleased, which is what really matters.