What I Spent
Well, I got the giggles when I started typing this post up because there were so many receipts and most of them were from stops Mr. FG made.
He is very willing to pop in at multiple stores to get various things, whereas I have zero tolerance for that.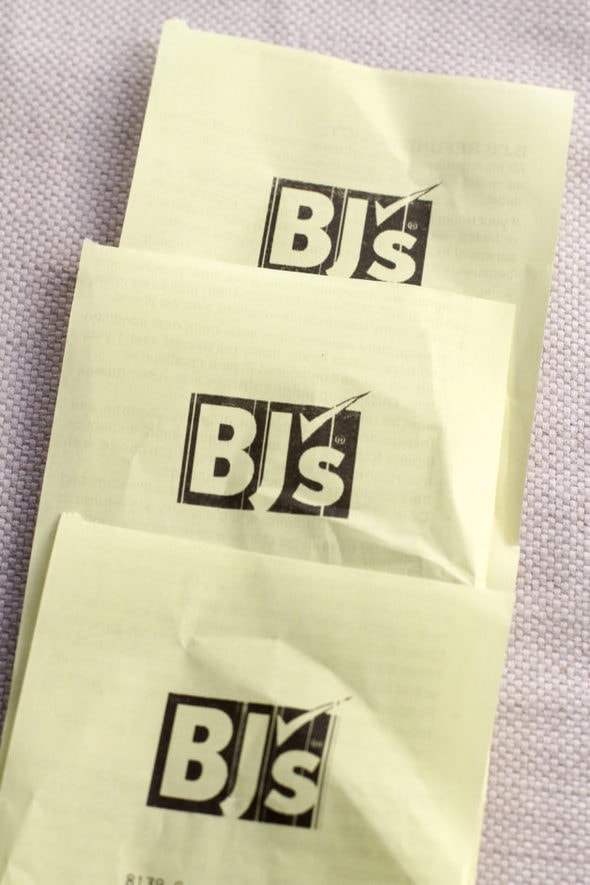 I just really hate running errands, but he doesn't mind at all. So, I am happy to slough that task off onto him as often as possible!
$44 at BJ's (Mr. FG)
$3 at Lidl (Mr. FG)
$19 at Harris Teeter (Mr. FG)
$3 at Sprouts (Mr. FG)
$3 at Weis (Mr. FG)
$9 at Aldi (Sonia)
$23 at Aldi (me)
$13 at Trader Joe's (me)
And that all adds up to $117. Which I guess is proof that multiple stops does not always mean overspending will happen.
What We Ate
Saturday
I had book club, so we all did a fend for yourself thing. I personally ate mashed potatoes topped with an egg and some salsa verde.
I highly recommend adding something spicy to your serving of mashed potatoes. It's so good!
Sometimes I mix in ground hot cherry peppers too.
Sunday
Ummmm….we had ham sandwiches.
<looks around sheepishly>
SANDWICHES 4EVERRRRR.
Monday
This was the night I got a rotisserie chicken, which we ate with sweet potato fries and watermelon.
(I mentioned this night in my Five Frugal Things post this week.)
Tuesday
I made a pan of chicken and biscuits (modified to be milk-free for Sonia) and we had raw fruit and veggies on the side.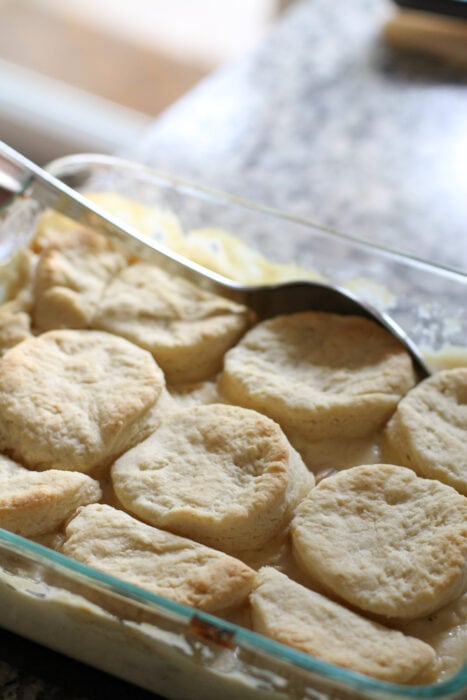 Also, I'd gotten a bag of frozen green beans from the food pantry we volunteer with (they sometimes give us perishables when they are out of space) and I tried cooking them up.
But when I dumped them into the pan to sauté them, I just could not deal.
I am too used to crunchy, fresh, bright green beans and these ones were sad, limp, and a depressing green color.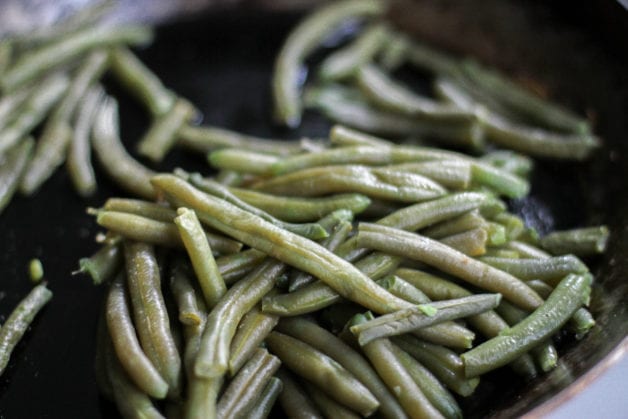 Reader, I composted them.
Fresh green beans only for me!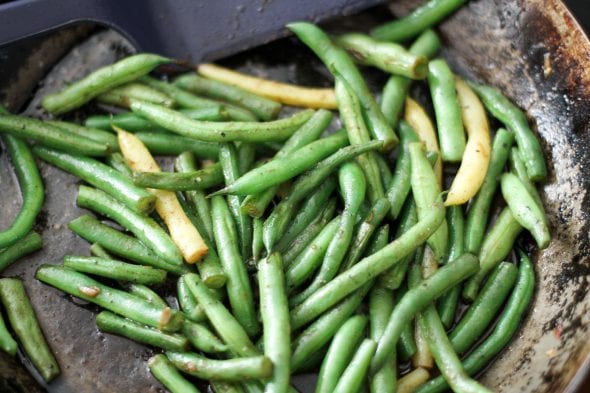 Wednesday
I grilled some burgers and cut up some fresh produce to eat on the side.
I also tried a Cook's Country strawberry rhubarb skillet crisp recipe, which was really good, especially with ice cream.
Kind of like a pie, but waaaay less effort.
And as you know, I dislike pie crust anyway. A crumb topping is way better in my book: easier AND tastier.
Thursday
We had pizza, which is a switch-up from our usual Friday habits!
Friday
Mr. FG and I are going out to eat and the girls will fend for themselves.
What did you have for dinner this week?