What I Spent
Mr. FG has been out of town this week, so I've only been feeding Sonia, Zoe, and me.
And my grocery spending has been quite low.
I spent:
$9 at Harris Teeter
$20 on Target groceries
$25 on a Hungry Harvest box
$5 on a bowl of chili at Potbelly
Then last night Zoe and I went out to Aldi and spent $24.50 on food, but since I still had $42 in my grocery budget, we picked up a few non-food, non-necessary items, such as two hedgehog doorstops.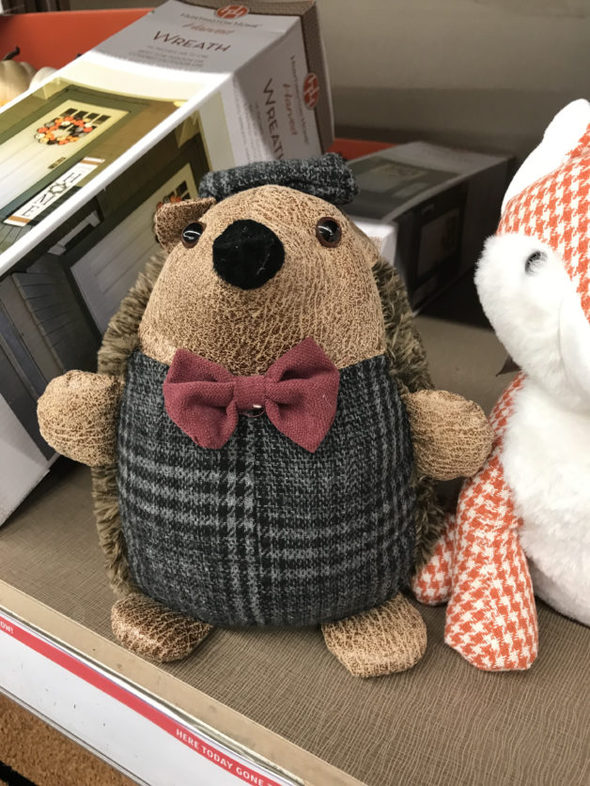 Do Sonia and Zoe's bedroom doors need doorstops? Not technically, but how could we resist?
They had to come home with us.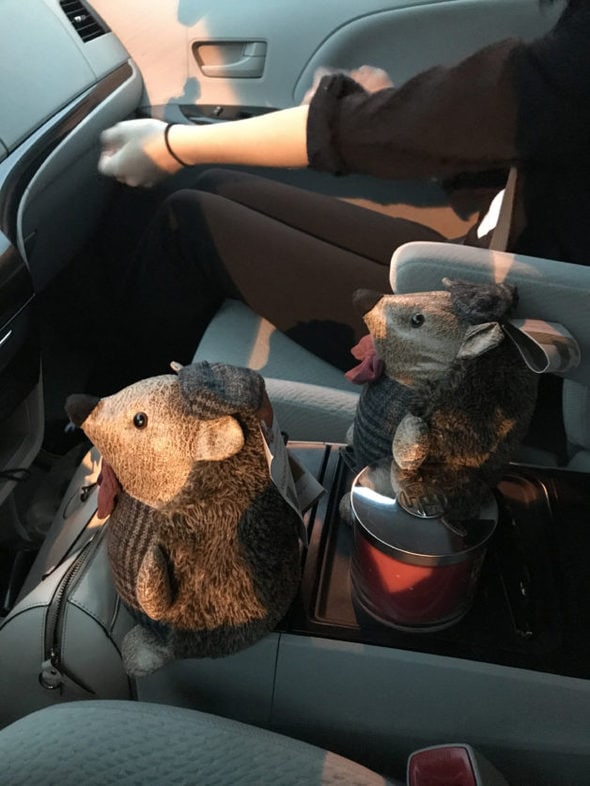 October Spending
Week 1: $110
Week 2: $148.50
Week 3: $111
Week 4: $126
Week 5: $108
What We Ate
Since there were only three of us here, I put off trying any crock-pot recipes until next week because most crock-pot recipes make more than three people can eat!
Saturday
Obviously, I did not go on a date with Mr. FG, since he wasn't here.
I know the girls ate chicken noodle soup, but I cannot for the life of me remember what I ate. I think I probably threw together a bunch of random things from the fridge, but apparently whatever I made was not extremely memorable.
On the upside, if my concoction had been terrible, I would have remembered it. So it must have been at least passably tasty.
Sunday
I cooked some rotini and made this alfredo sauce* to top it. Fresh produce on the side.
*I used oat milk + heavy cream and left the Parmesan on the side, for Sonia's sake. And regardless of what milk I use, I always temper the egg yolk and then bring the sauce slowly to a simmer to thicken it.
Monday
I spied some Swedish meatballs I'd frozen a little while back, and since there was a small-ish quantity, this seemed like the perfect time to use them up.
I made a fresh batch of sauce for them (the meatballs were just frozen by themselves) and cooked some noodles. Fresh produce on the side.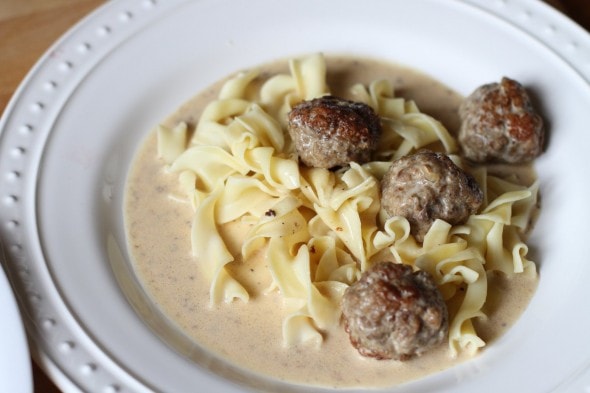 Tuesday
We had frozen ravioli and tomato sauce, with produce on the side (again!).
Wednesday
The girls ate Italian sausages in buns early in the evening, and then while Zoe was at youth group, I ate a bowl of chili at Potbelly and studied muscle terminology.
7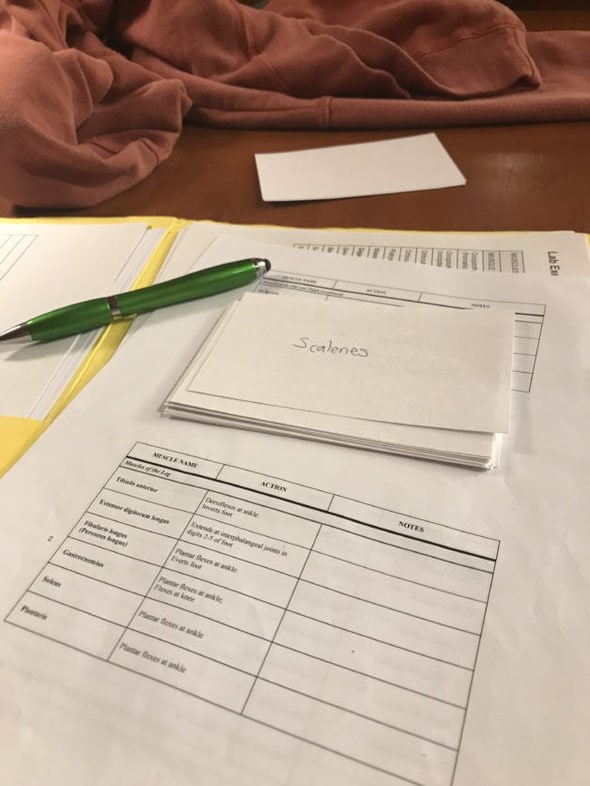 Thursday
I had a small amount of beef au jus in the chest freezer, so I thawed that and made a fresh loaf of French bread so that we could have beef au jus sandwiches.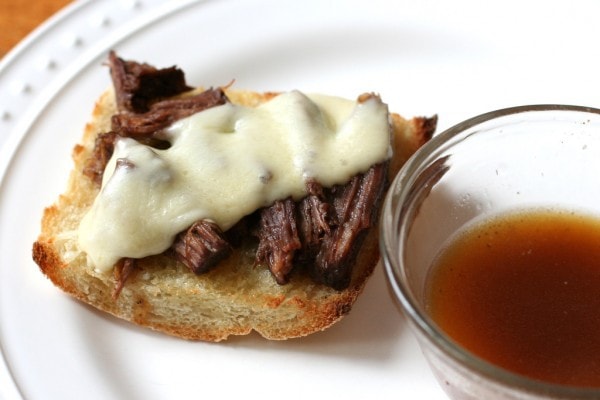 Friday
I think I'll make some French bread pizzas with the leftover French bread from last night.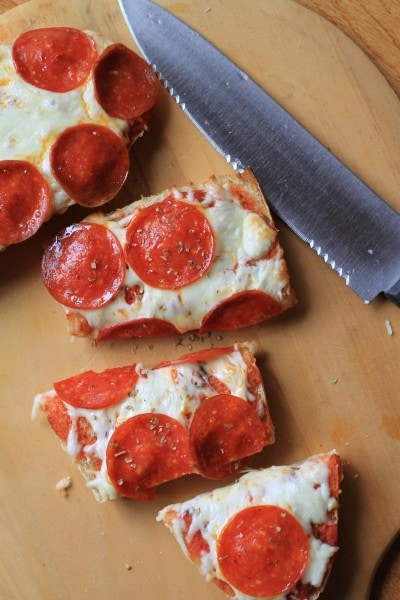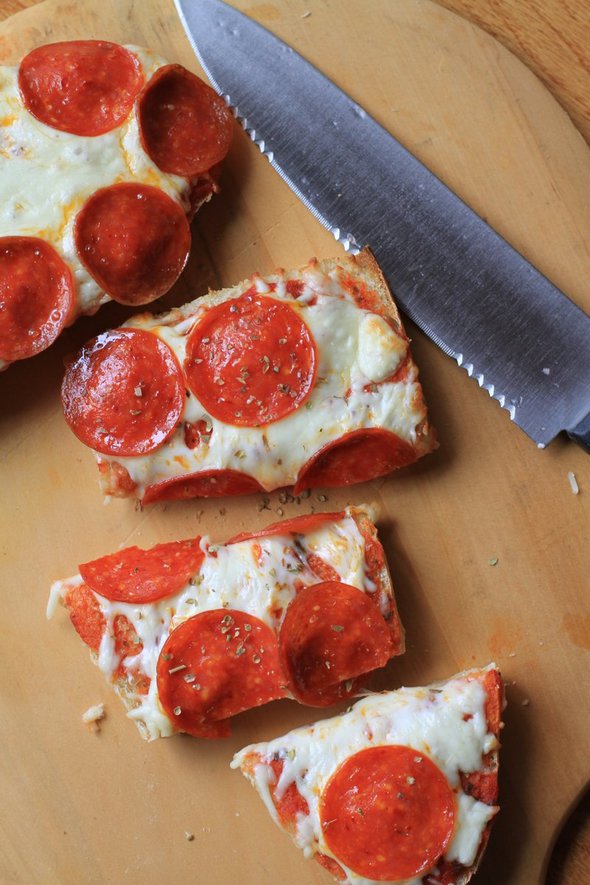 And next week I'll be back to feeding four people!
What did you have for dinner this week?