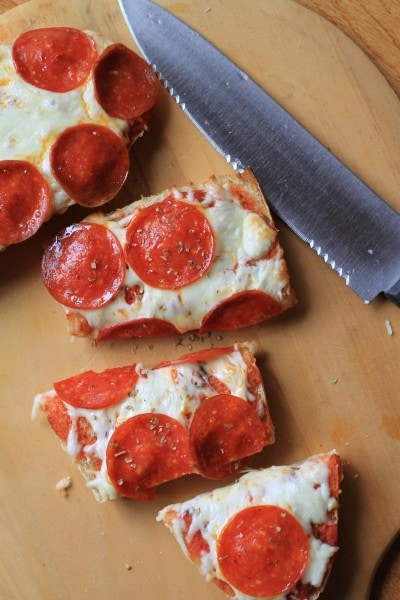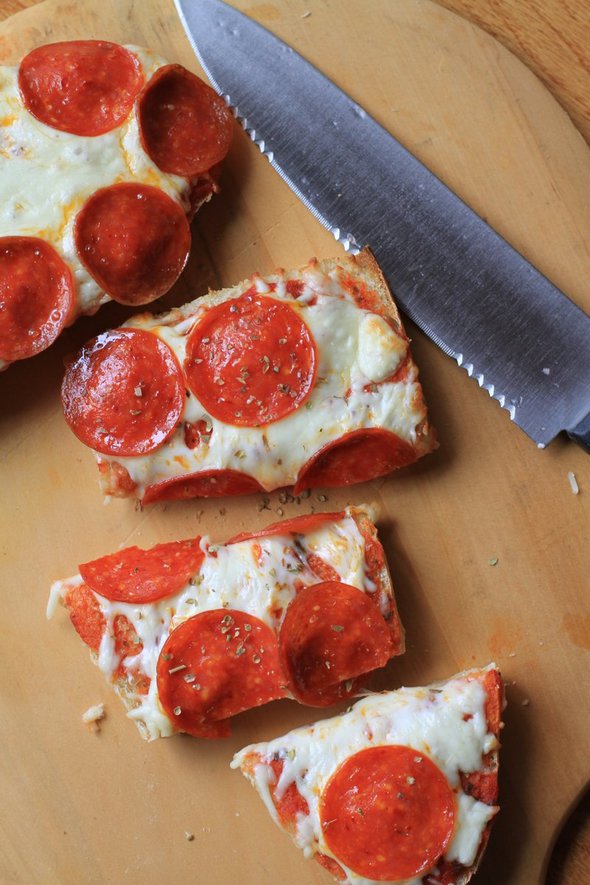 (This isn't a new recipe, but I keep seeing it pop up on Pinterest, and I cringe every time I see the very unfabulous four-year-old photos that I originally posted. So, I'm updating it with New! Improved! photos.)
Since a lot of people spend a good deal of money ordering pizza, I thought it would be good to do a series of posts on how to make pizza at home.
This one uses French bread as the crust, so you can make this even if you are categorically opposed to working with yeast. 😉
As with most pizzas, this is a handy thing to make if you want to use up small bits of vegetables, meats, or cheeses. And, it's a good way to use up dry French bread (or day old French bread from the reduced rack at the grocery store).
I typically bake an extra loaf when I make my homemade French bread, so I usually have a loaf in the freezer to use for this recipe.
French Bread Pizza
You will need:
French bread loaves
prepared tomato sauce
shredded mozzarella cheese
whatever toppings you like
Cut the French bread loaves in half lengthwise and place them on a baking sheet. Or if you want to make the cutting process easier, cut the loaf in half and then cut it lengthwise, like so: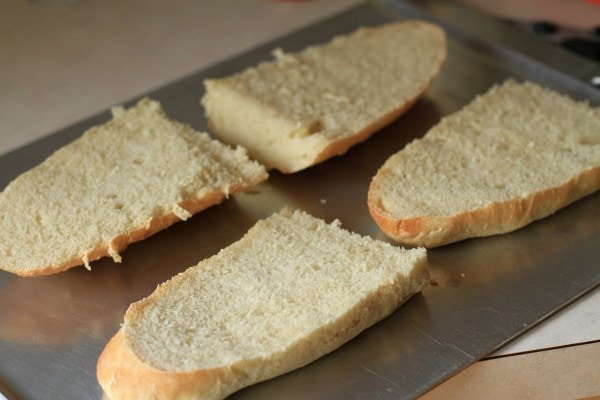 Spread them with tomato sauce. It's good to be a little stingy here, because you're putting tomato sauce onto a very porous surface, and if you are heavy-handed with the sauce, your pizza will be on the soggy end of things.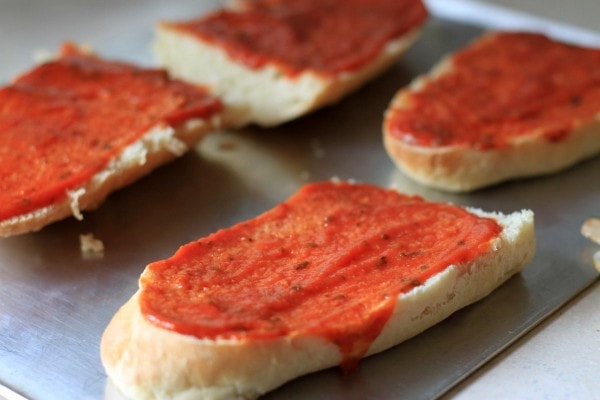 Sprinkle the pizzas with mozzarella cheese and whatever toppings you like.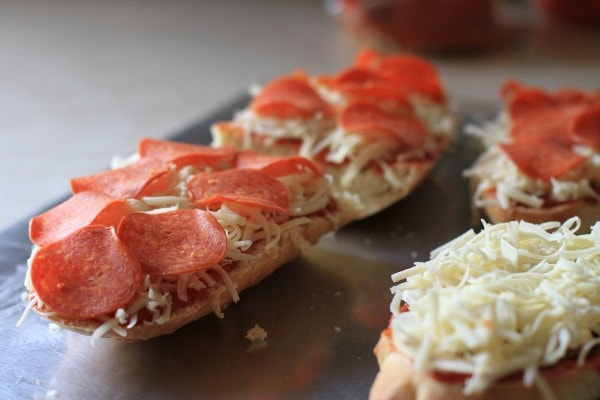 Bake in a preheated 400 degree oven for 10-15 minutes, or until the crust is crispy and the cheese is melted.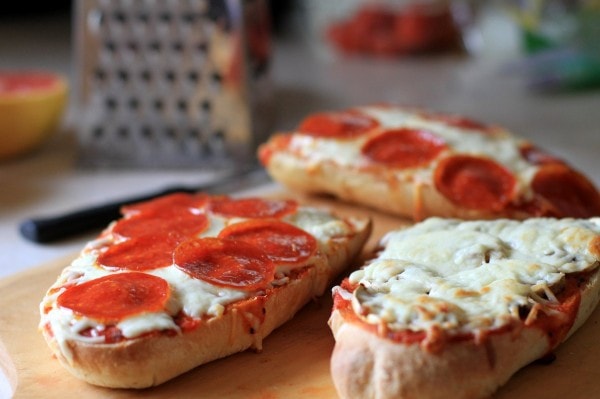 If you like a browner topping, you can put these under the broiler for a minute or two. However, if you're using a pizza stone, you'll want to transfer the pizzas to a baking sheet before broiling, as a pizza stone will crack under a broiler.
__________________________________
(P.S. Whenever other bloggers update old recipe posts and mention the horrible original pictures, I'm always terribly curious to see what the old ones looked like. I guess I'm just a sucker for a good before and after.
So, in case any of you are as nosy as me, here's an old one and a new one.)