What I Spent
I spent $135 on groceries this week, which I am a little surprised at because I went to Costco.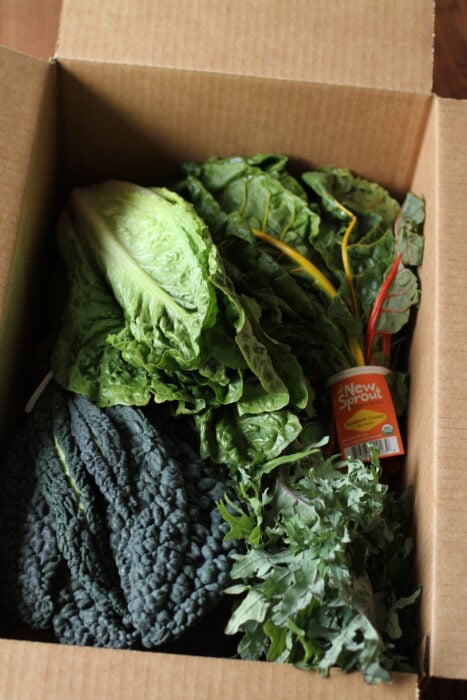 But yay me!
I'm ending this month with $689 in total spending, and I'd budgeted $750 because of it being a five week month.
January Grocery Spending ($150/week budget)
Week 5: $135
What We Ate
Saturday
The girls fended for themselves (sandwiches!) and Mr. FG and I went on a date. Pizza again, because we both wanted it and because it IS very good for keeping us on budget. 😉
Sunday
Mr. FG and I made sweet and sour meatballs from Pioneer Woman, which we ate over rice.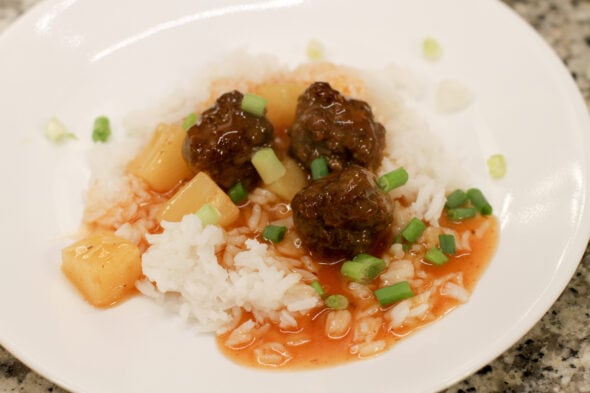 Monday
I tried a new recipe from the latest Cook's Country: a curried chicken noodle soup. We gave it a thumbs up and it'll go into the rotation.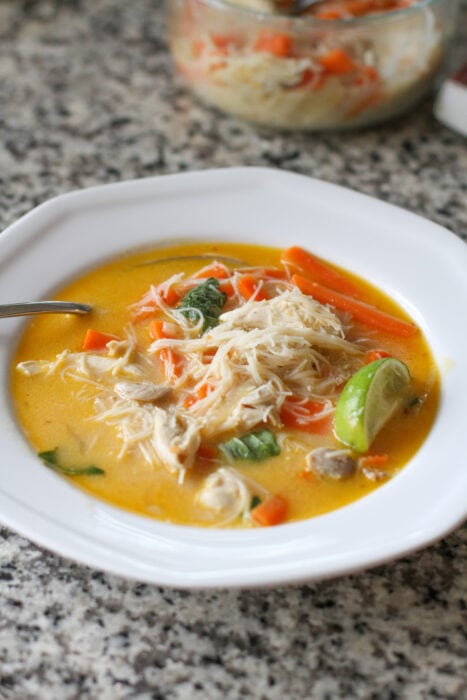 Also: it uses rice noodles, so it's a naturally gluten-free option for those of you who avoid gluten.
Tuesday
We had chicken katsu with cabbage salad (recipe from Dinner Illustrated.)
Chicken breaded in panko crumbs is really, really good, and you are missing out if you haven't tried that before!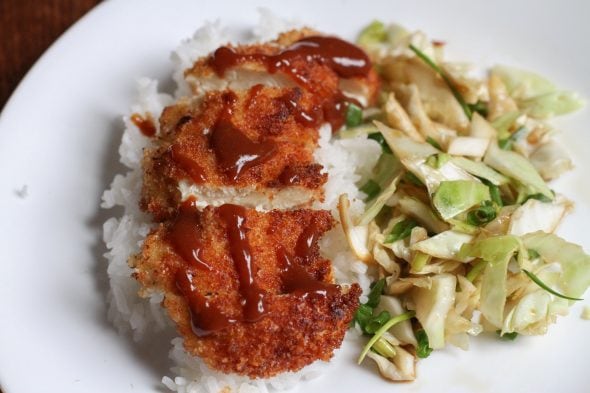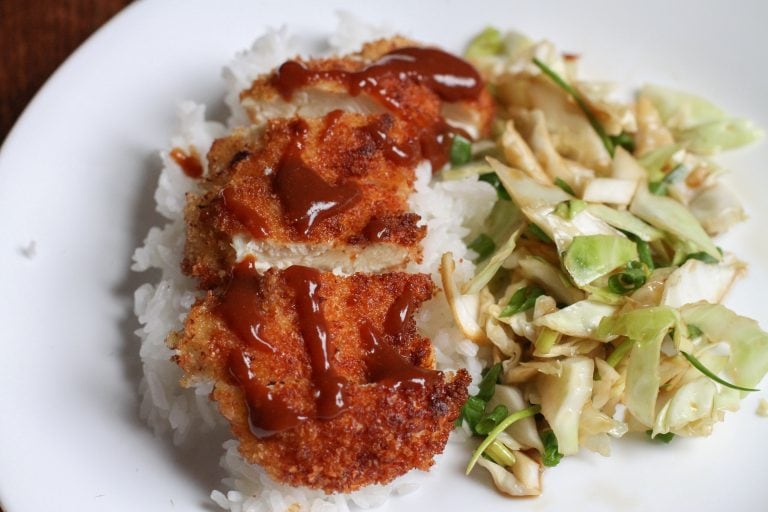 In case you missed it before, here's my full review of Dinner Illustrated.
Wednesday
I made burrito bowls with chicken (I used this marinade), mango salsa, cilantro, cheese, sour cream, lime rice, and lettuce.
Thursday
Washington's Green Grocer sent me a couple of meals to try out, and we used the organic burger meal on Thursday.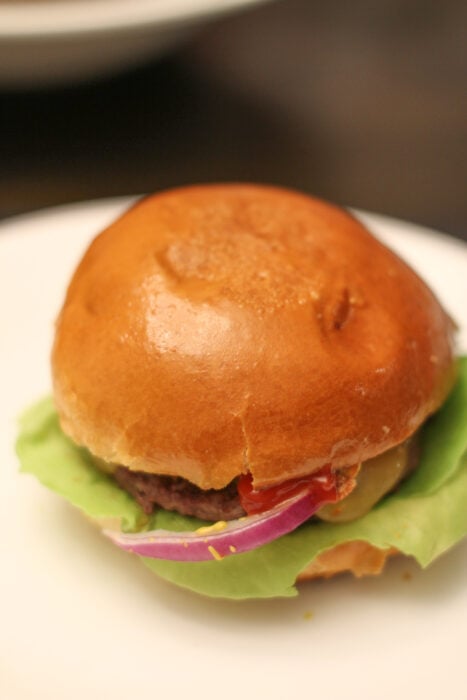 The locally baked brioche buns were so, so good, and of course, I split, buttered, and toasted them before serving.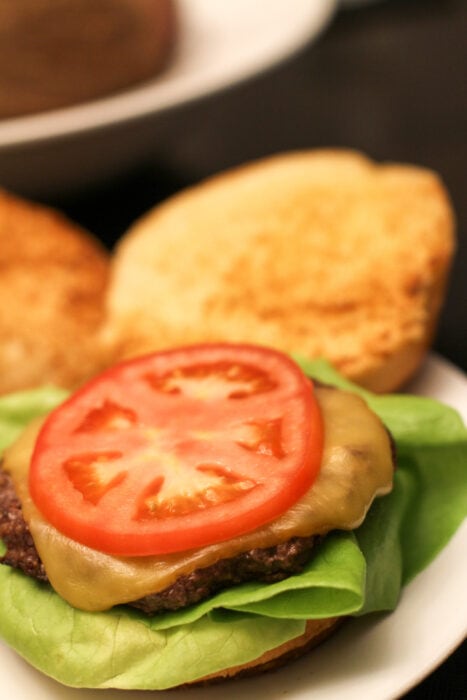 Because that makes every bun better.
I also roasted a bag of organic fingerling potatoes from WGG.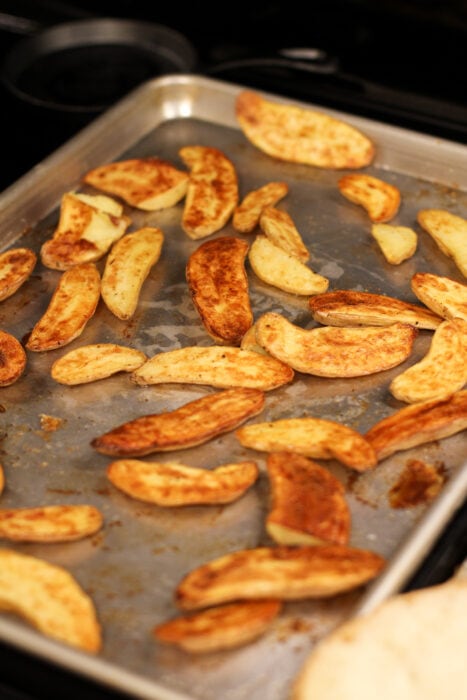 I don't know what it is about fingerlings, but they taste so sweet when they are roasted. I just use salt, pepper, and oil, and they are so delicious.
We had cucumbers and oranges from the produce box as well.
Friday
I'm planning to make chicken tacos on corn tortillas.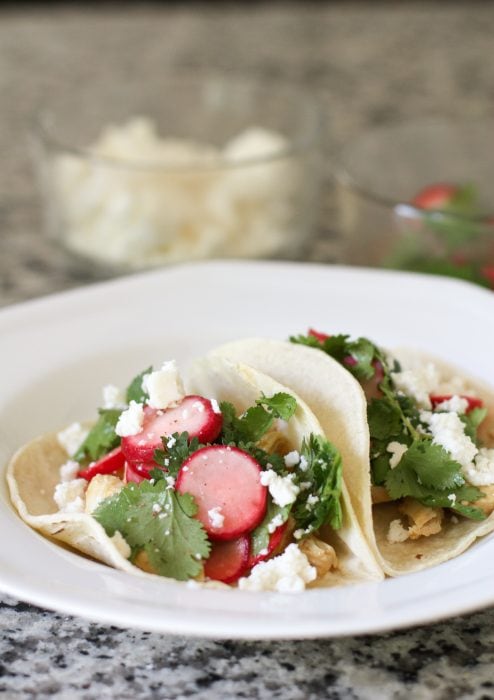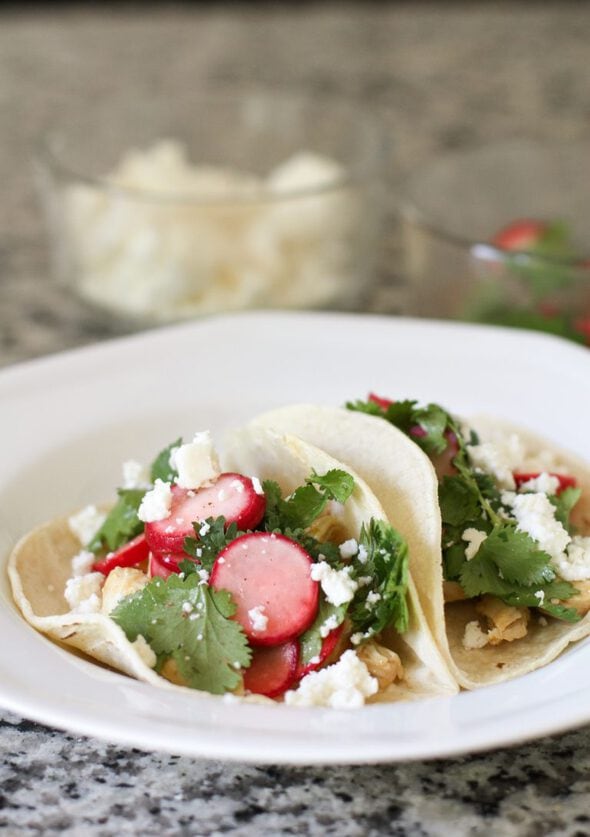 And that concludes a week of meals for us!
What did you eat for dinner this week?