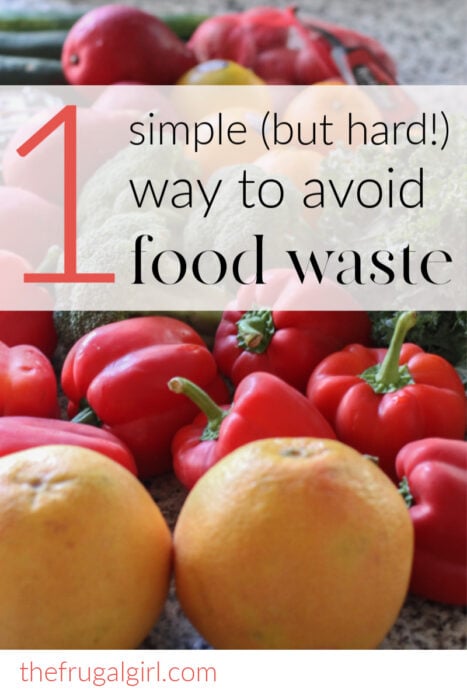 Here it is:
Eat more of your fruits and vegetables.
It's not complicated.
But it is hard to do.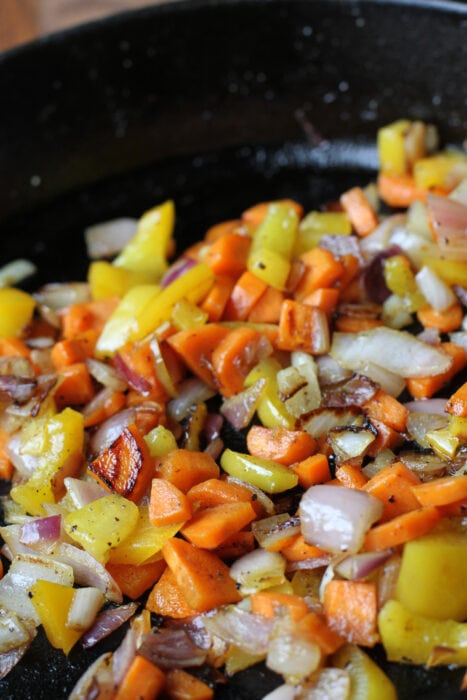 Why focus on fruits and veggies?
For one thing, they're one of the food types most likely to be wasted.
(The FAO says fruits, vegetables, roots, and tubers have the highest wastage rates of any food.)
I see this borne out in my own home all the time.
Do I throw out moldy brownies very often?
Nope.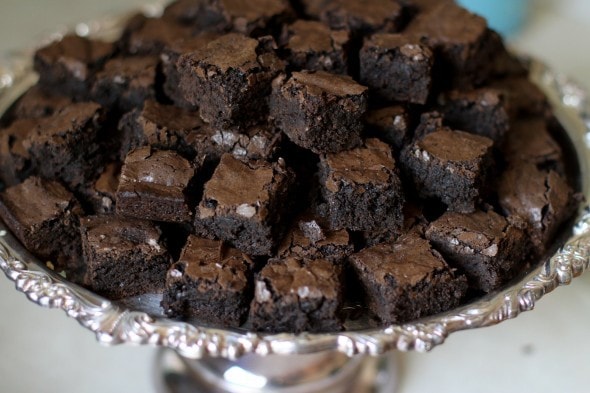 But I have composted a whole lot of moldy lettuce, mushrooms, and peppers.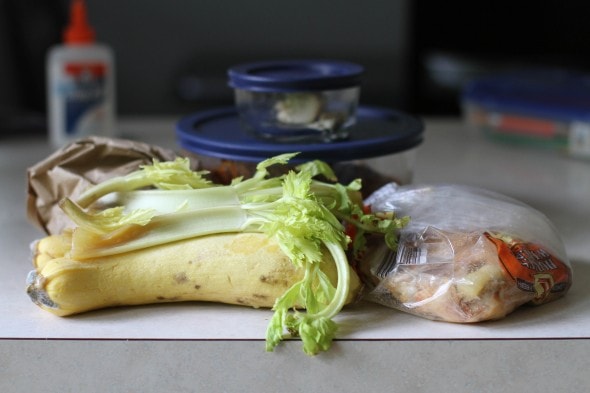 Why do we waste so much produce?
There are a couple of factors at play here, I think.
First, produce is not as much fun to eat as some other foods.
Most people would choose a chocolate chip cookie over a mushroom!
Secondly, produce requires more work than other foods.
You can just grab a handful of crackers right out of the box.
But if you want to eat a cucumber, you usually need to wash it and cut it up.
Thirdly, produce just does not last as long as those other fun-and-easy-to-eat foods.
Crackers, desserts, chips, muffins, and the like take much longer to go bad than produce does.
So. The odds are stacked against us when it comes to eating up the produce that we buy.
What can you do differently?
1. Get into the habit of produce-first thinking.
When you try to decide what to eat for breakfast, lunch, or a snack, look for produce first.
I'm not saying that you shouldn't eat crackers or cereal or sandwiches. But before you grab those easy things, see if you can find a piece of produce.
2. Make your produce visible.
If you see it, you're way more likely to eat it.
Keep it in the front of your fridge.
Use clear containers in the fridge.
Put produce on your main kitchen counter.
3. Prep some of it.
Some produce isn't great for prepping, but a lot of it is.
I know my family is way more likely to eat grapes if they're washed and divided into single-serving sections (I just use a kitchen scissors to cut the stems.)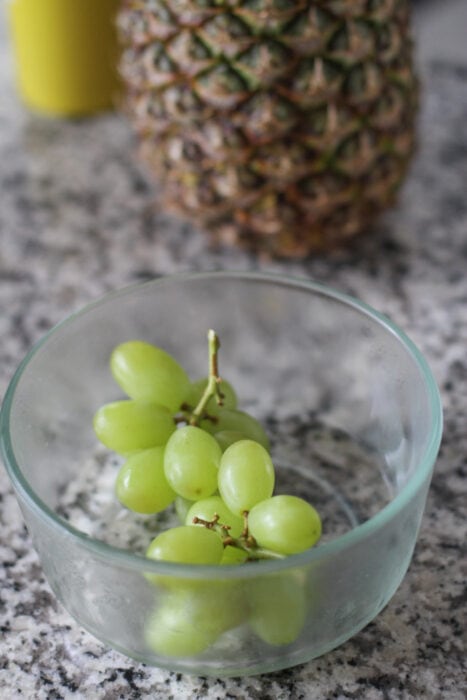 Pineapple will get eaten if it's cut into chunks.
We all will snack on cucumbers if they're sliced.
4. Think ahead about a produce side for dinner.
I am not 100% successful at this, but when I think ahead, I'm much more likely to saute asparagus, steam broccoli, or make a salad.
When I don't think ahead, I end up slicing oranges or apples. Which is not terrible, but it's better to serve a veggie at dinner, since we'll probably eat the fruit at other times.
(We snack on oranges; no one here really snacks on asparagus. If you do snack on asparagus, I bow to you.)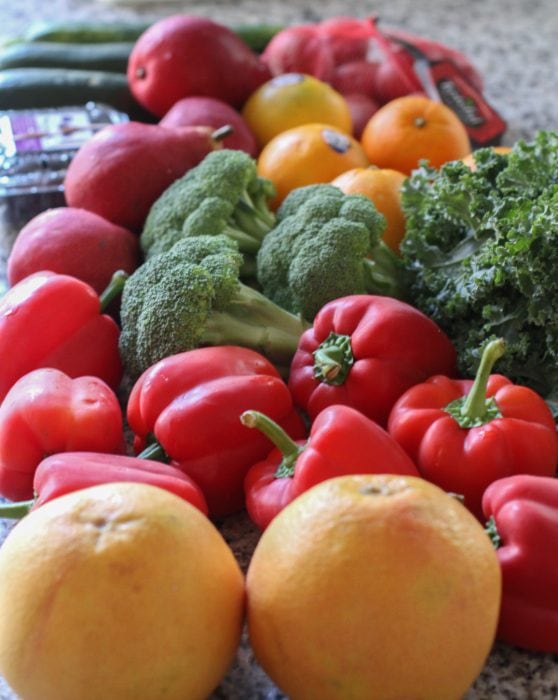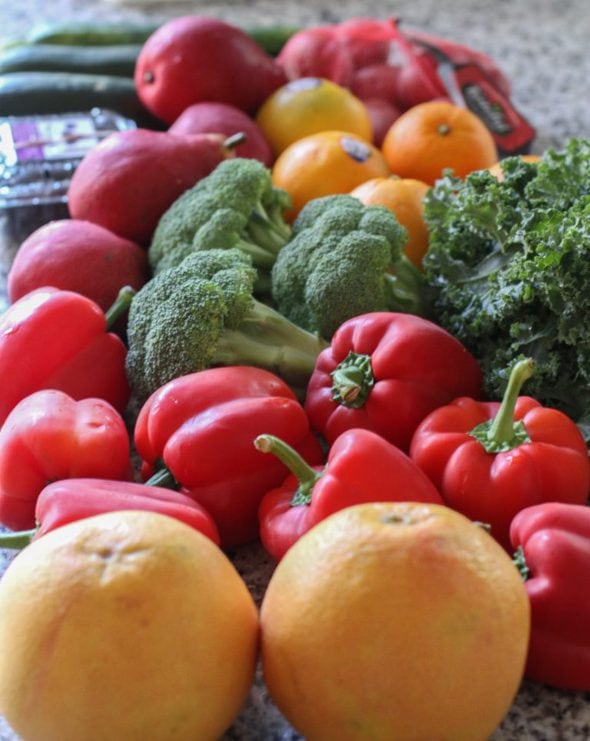 Despite my best efforts, I do still end up composting some uneaten produce.
BUT.
When I apply the four tips listed above, I am much more successful at getting our produce eaten before it goes bad.
What do you do to make sure your produce doesn't turn into food waste?
P.S. I realize I could have added a fifth tip: don't overbuy produce at the store in the first place. I do think mindful buying is a good idea, but I hesitated to include it in the list because most of us probably don't need to buy less produce; we just need to eat more of it!
You could avoid produce waste entirely by buying only a little each week, but in that case, the cure is worse than the disease. I wrote a whole post about that, actually.