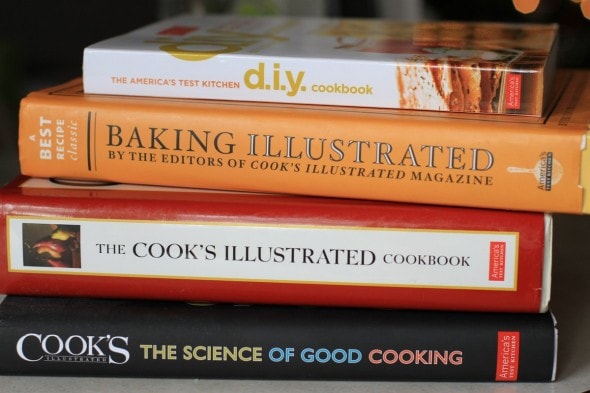 A reader emailed me the other day asking for a Cook's Illustrated cookbook gifting recommendation, and while I have a lot of reviews sprinkled around my blog, they're not really in one handy spot! So, I thought I'd do a little roundup.
In case you didn't already know this, I am an enormous fan of Cook's Illustrated and I use their recipes alllll the time. They're unfailingly reliable, and I think they make it so much easier to make good food at home (which is key if you're trying to save money by cooking more and eating out less). If you're not a naturally gifted chef (I'm totally not!), good recipes are so worth the investment.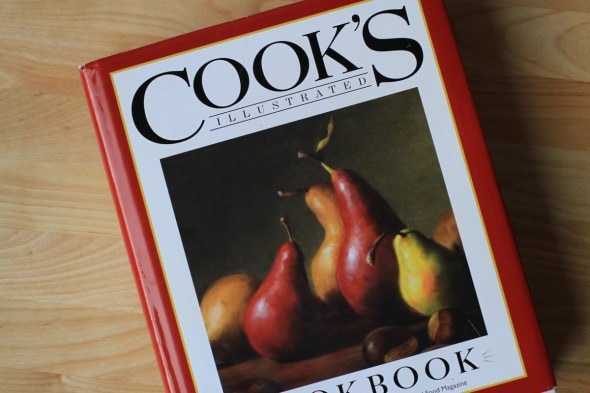 My most-used CI cook book is The Cook's Illustrated Cookbook: 2,000 Recipes from 20 Years of America's Most Trusted Cooking Magazine.
It's huge, comprehensive, and very helpful. I use it multiple times pretty much every week, and it's actually where I found the butternut squash soup recipe I shared recently. I couldn't even begin to count the number of recipes I use from this book.
One bummer: no photographs. It's got plenty of line drawings to illustrate things, but there are no photos.
2. The Science of Good Cooking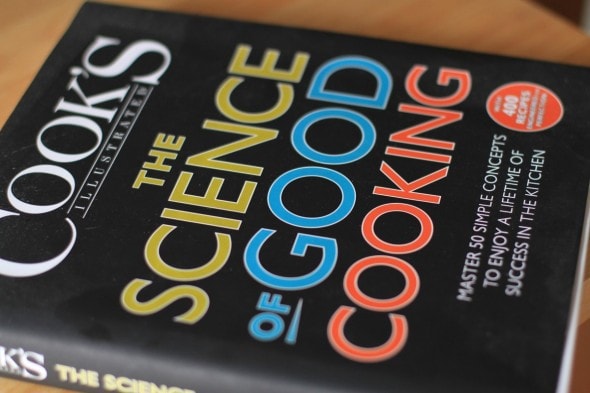 For the cooking nerd on your list, I recommend The Science of Good Cooking.
This is a bit more like a textbook than a cookbook…it outlines some foundational cooking concepts (like browning things to pump up the flavor), explains the science behind them, and then gives you several recipes to illustrate each concept.
I am not a scientific kind of person at. all. (!) But I think kitchen science is really fascinating, and I loved this book.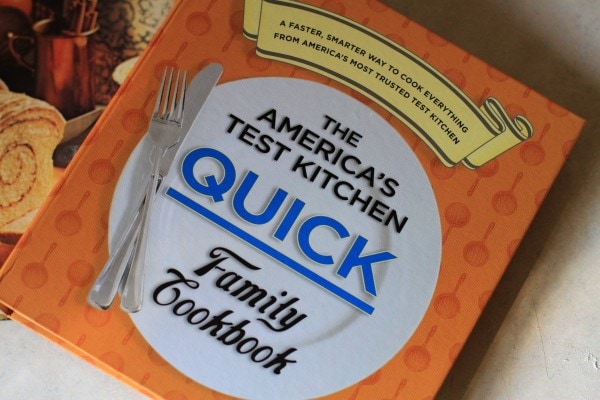 If you'd like to buy a cookbook with more pictures and faster recipes, the America's Test Kitchen Quick Family Cookbook: A Faster, Smarter Way to Cook Everything from America's Most Trusted Test Kitchen
might be more up your alley.
This is a three-ring binder type of book, contains lots of full color pictures, and all the meals in it can be made in less than 45 minutes.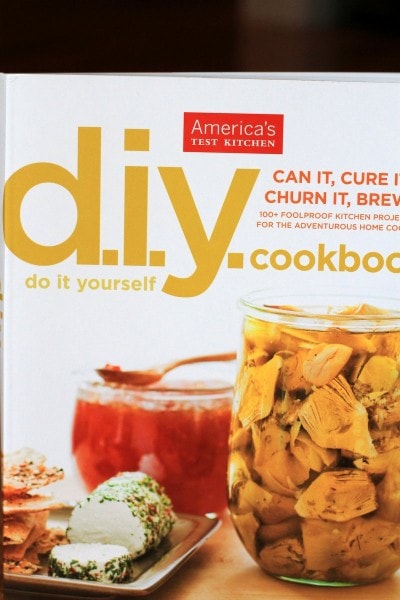 For the homemade enthusiast on your list, the The America's Test Kitchen DIY Cookbook
would be great. This has all sorts of make-it-at-home recipes, ranging from easy to complex (vanilla extract, bacon, root beer, marshmallows, plus many more).
The no-stir granola I love is from this book, by the way.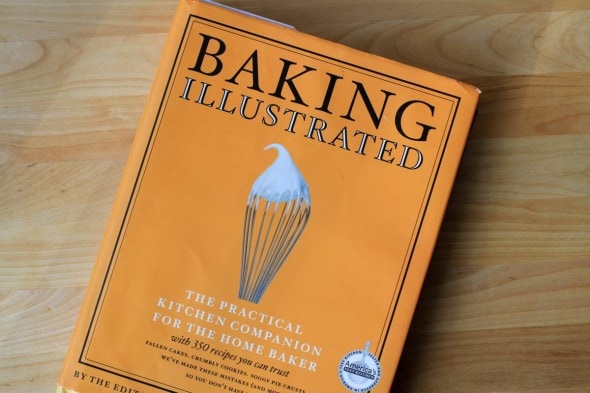 Baking Illustrated
is one of the first Cook's books I ever owned..Mr. FG gave it to me for a birthday gift years ago. The recipes in it are reliable and easy to follow, and there are several sections of great color photography. The German Chocolate cake in here is so good, as are the pizza recipes and the whole wheat bread. Really, everything I've tried has been excellent, and any baker on your gift list would love this.
I personally subscribe to the Cook's Illustrated website every year, and I'd recommend that as a gift, but at the moment, they don't seem to have any way to gift a subscription (although it's quite easy to gift a print magazine subscription).
I've included Amazon links to these books because if you buy one of these books straight through the Cook's Illustrated website, sometimes you end up being signed up for a cookbook of the month type of club, and gosh, I hate that (you know it pains me to criticize CI/ATK, but you gotta call a spade a spade.)
So, buy your books from a third party to save yourself the headache.
____________________________
disclosure: Cook's/ATK has not sponsored this post and I pay for my yearly membership with my own moola (some of the cookbooks mentioned were review copies and some were purchased). All enthusiasm for the Cook's/ATK enterprise is 100% natural. Purchases made through Amazon links support this site at no extra cost to you.
Pssst! There's an organic skincare giveaway going on right now and it ends tonight.