There's been some slightly troubling news in recent years about the ingredients in regular sunscreen; enough to make me a little nervous about slathering it on our skin at the beach and pool.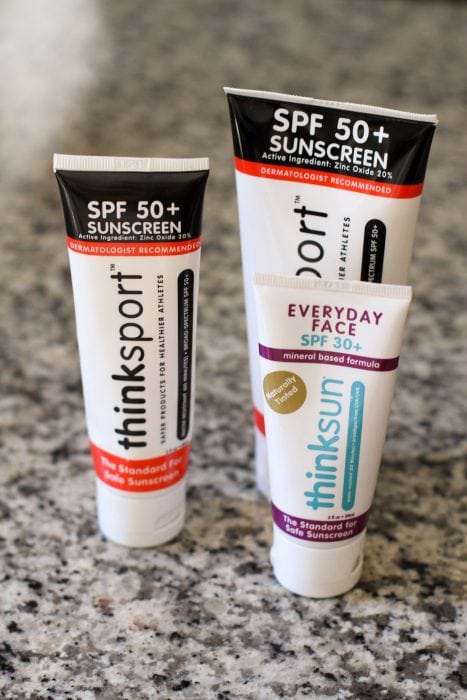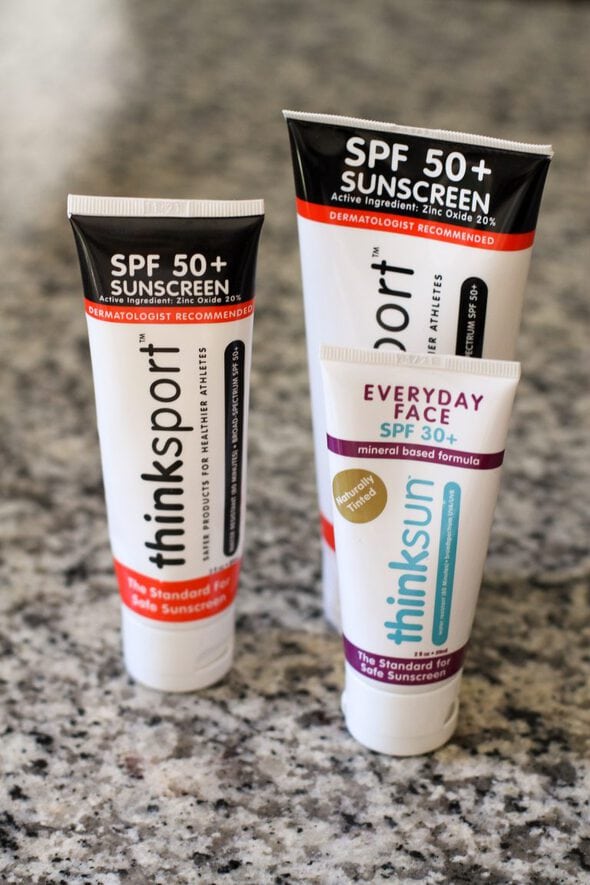 So, we've switched over to mineral sunscreen, which has much better ratings as far as safety goes.
The brand we love is Thinksport, which I first received in one of my Mighty Fix shipments a few years ago.
(If you'd like to try the Mighty Fix, a monthly subscription service, use code FRUGALGIRL3 to get your first month for only $3.)
Why do we love Thinksport?
It spreads on easily
It doesn't stay white like some mineral sunscreens
It comes in a tan version for facial use
It smells like Fruity Pebbles!
And of course, since it's a mineral sunscreen, it's considered safe to use.
The first and most important question, though is…
Does it work even on really pale skin?
I can say a definitive yup. Mr. FG is the most burn-prone individual in our family, and this has kept him unburnt for a week at the beach.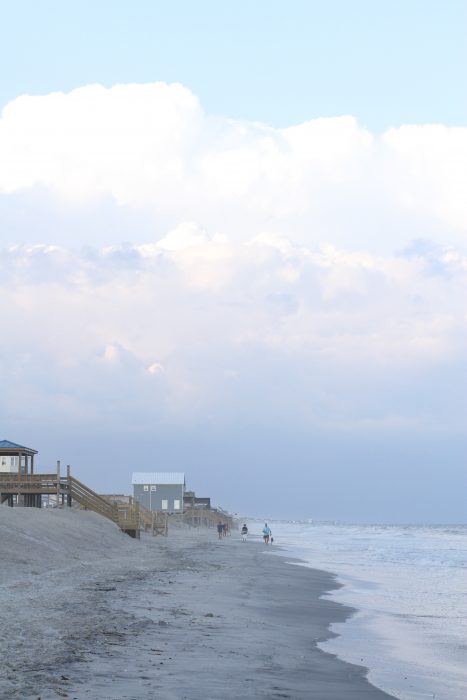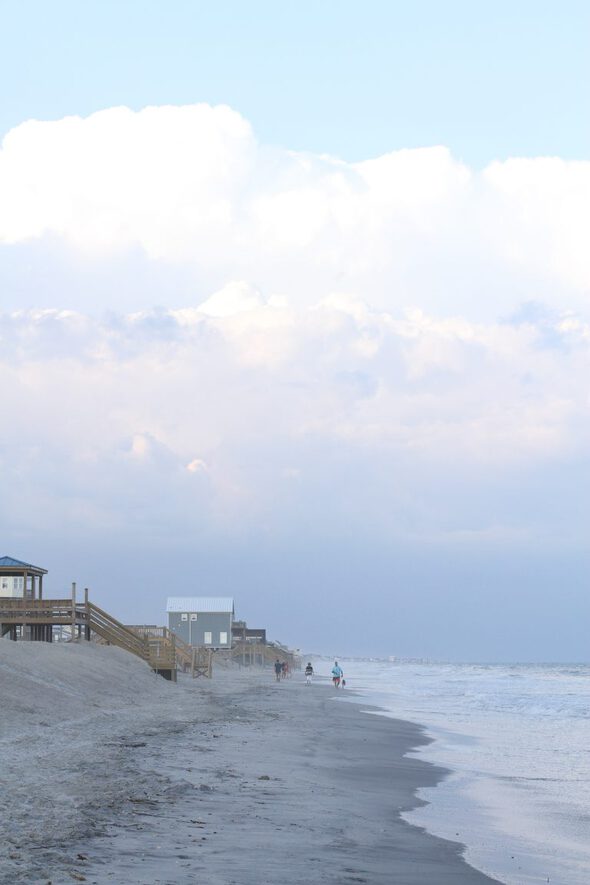 Sonia is also quite prone to burning, and Thinksport is working great for her.
Is Thinksport reef safe?
Yep! Chemical sunscreens can damage coral reefs, but Thinksport is made with non-nanotized zinc, which is considered to be safer for coral reefs.
(For more on that, here's a Consumer Reports article.)
Is it expensive?
It's definitely more expensive than cheap chemical sunscreens, but not that much more expensive than pricier chemical sunscreens such as Neutrogena.
To stretch our sunscreen a little further, especially somewhere like the beach, we like to wear surf shirts (they're good for boogie boarding anyway).
Then we only have to apply sunscreen to the uncovered skin.
And of course hats and umbrellas also help.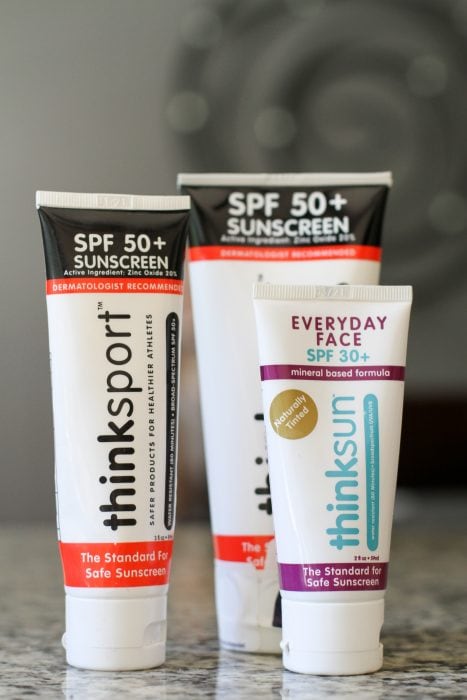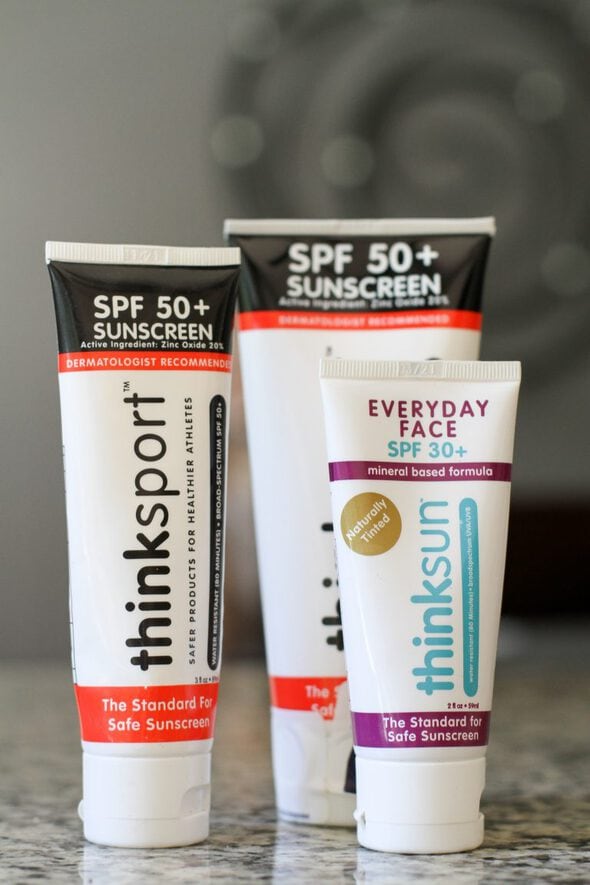 Where's the best place to buy it?
It's available on Amazon, but if you have a Mighty Nest subscription, you can add Thinksport to your monthly box, and the price there is usually even better than Amazon's price.
I have not had a lot of luck finding this in brick and mortar stores (I checked a lot of drugstores), but if you have a tip about where to find it, let us know in the comments.
As far as I can tell from my googling adventures, the only difference between these two products is the scent.
Sometimes the Thinkbaby version is cheaper per ounce than the regular, so get whatever is less expensive!
___________
Do you have a favorite natural sunscreen to recommend?
I'm not affiliated with Thinksport, and they haven't asked me to write this post. I'm just a really happy customer, and I want to spread the word about safer sunscreen. I think you're gonna love if if you try it.