Today, I've got a kid-friendly chocolate cookie recipe for you, which I think originally comes from a Hershey's cookbook.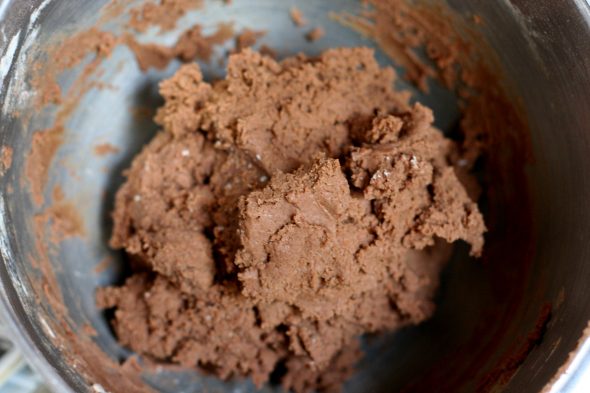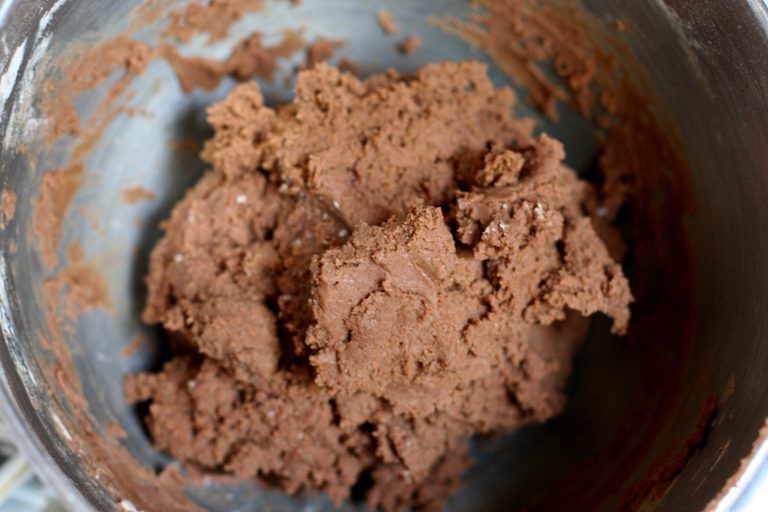 (Remember when we used to save UPC codes to send in for freebies??)
My mom used to make these with my siblings and me when we were kids, and I've done the same with mine, plus lots of nieces, nephews, and my friends' children.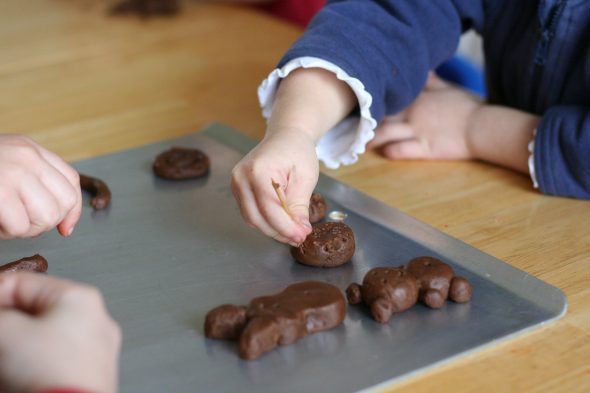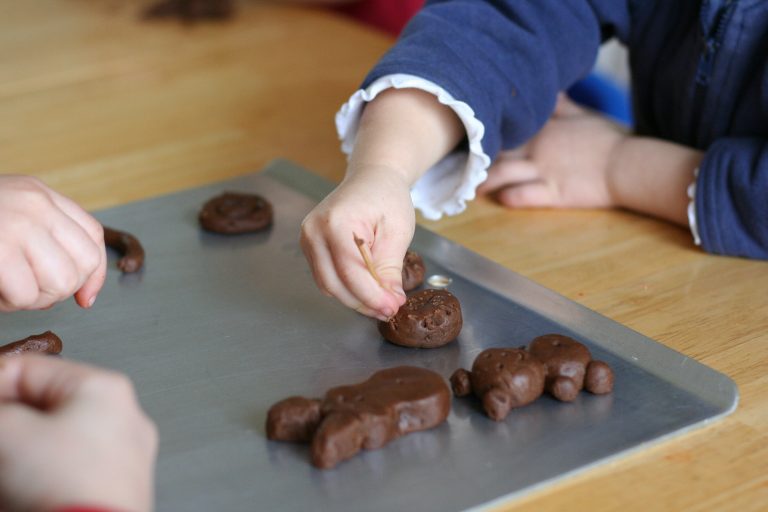 The recipe is for a fairly basic chocolate cookie, but the dough is firm enough to roll into all sorts of different shapes.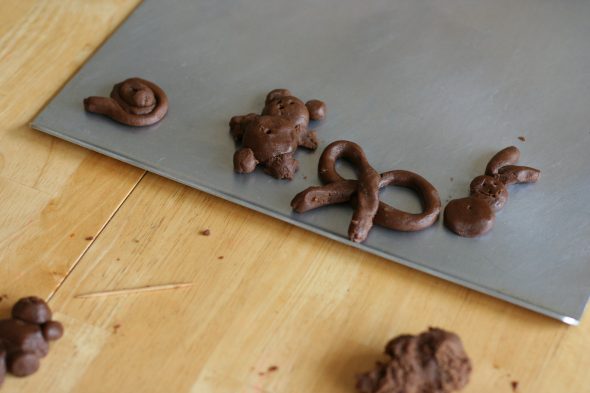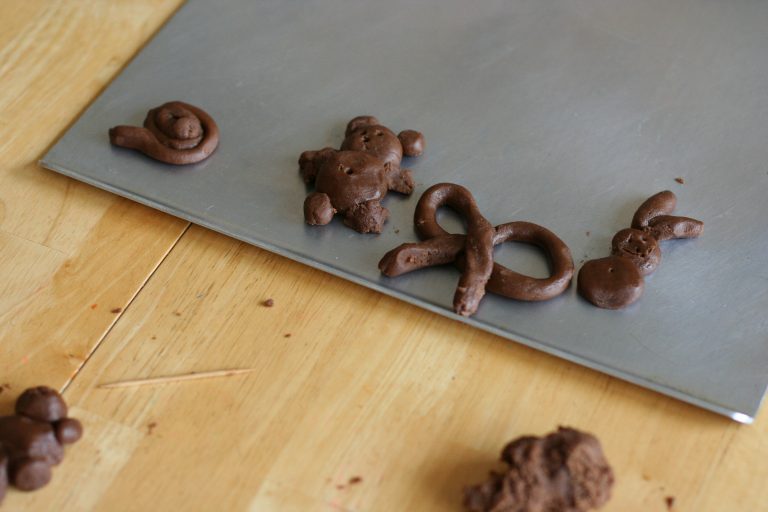 Since this is fun for kids to do, we've made these several times when my children have had friends over (usually for their birthdays)….it makes for very cheap birthday entertainment!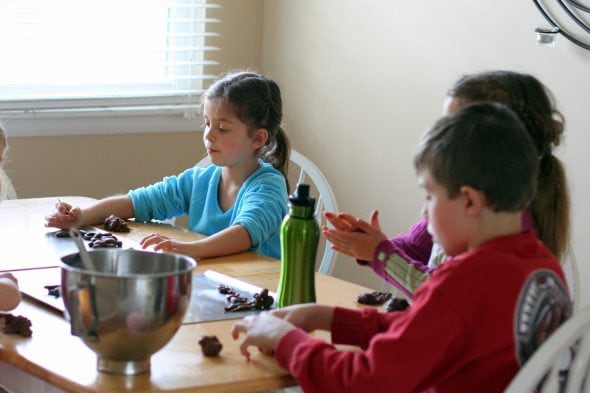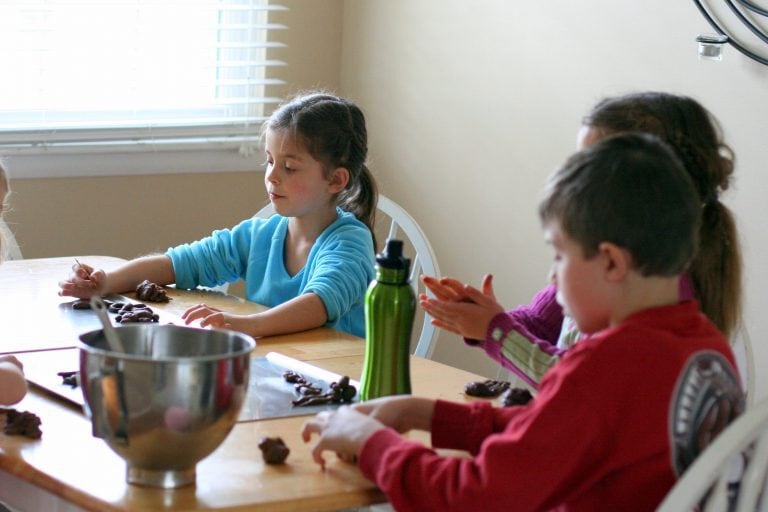 And I have never met a kid who doesn't enjoy playing with chocolate cookie dough.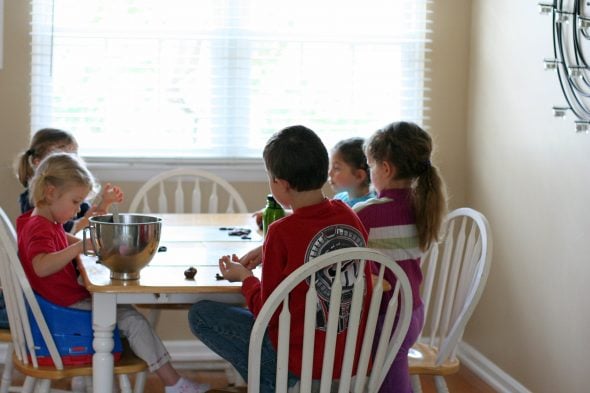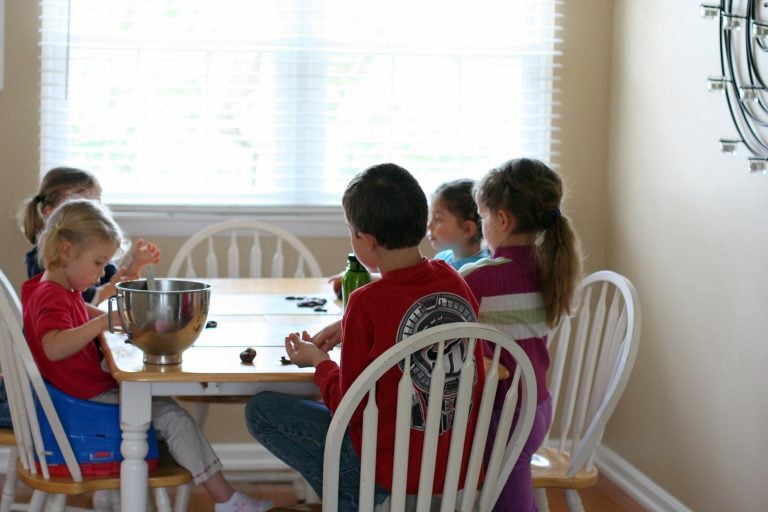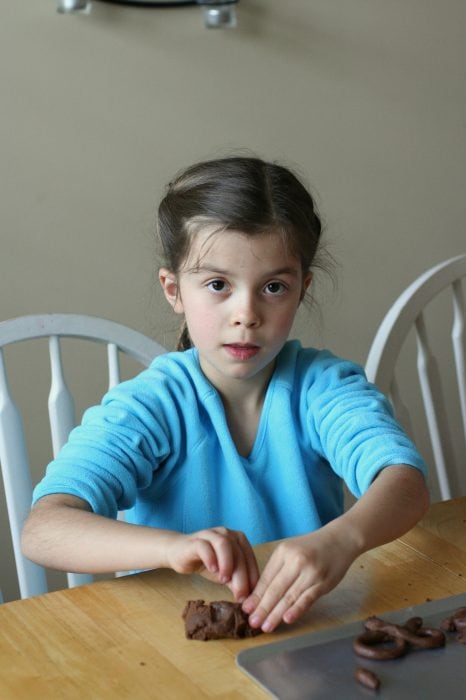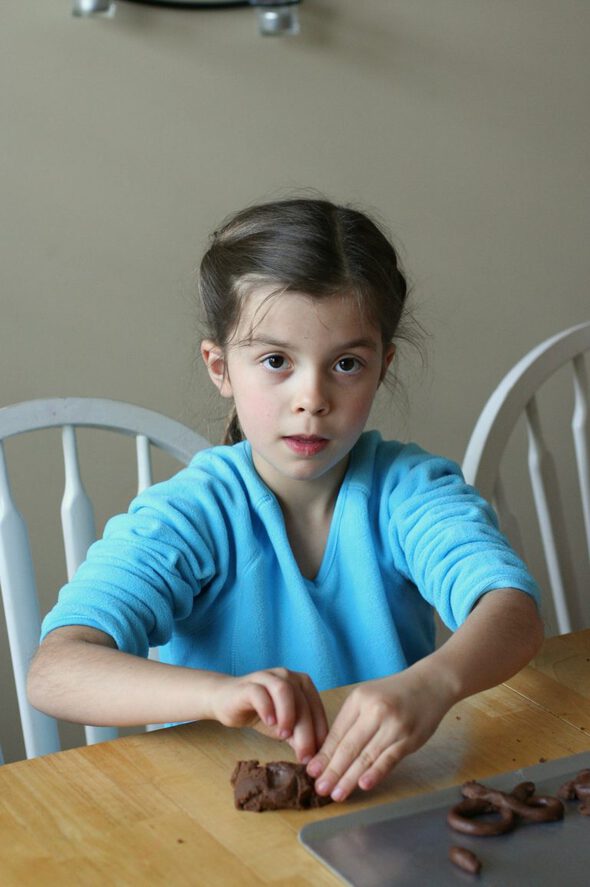 The dough is very easy to make. You cream the butter and sugar,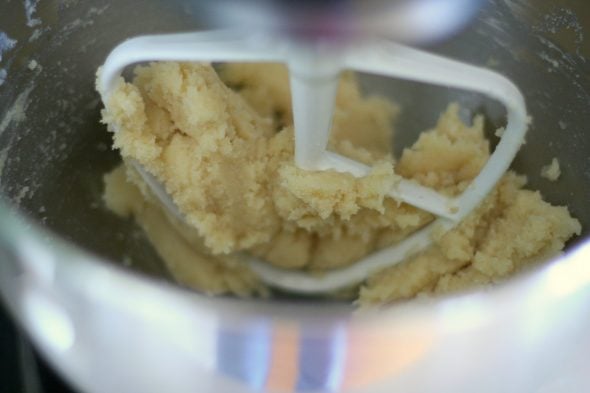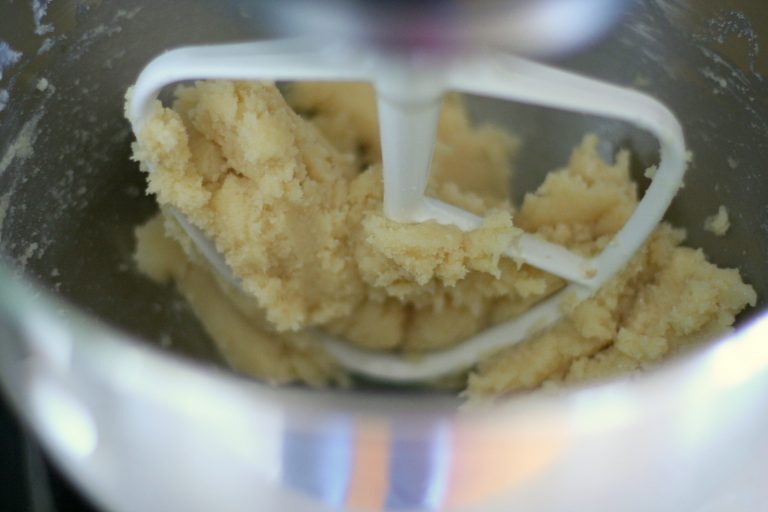 and beat in the eggs.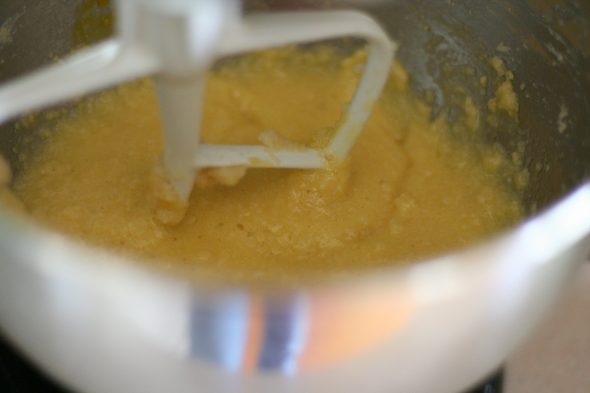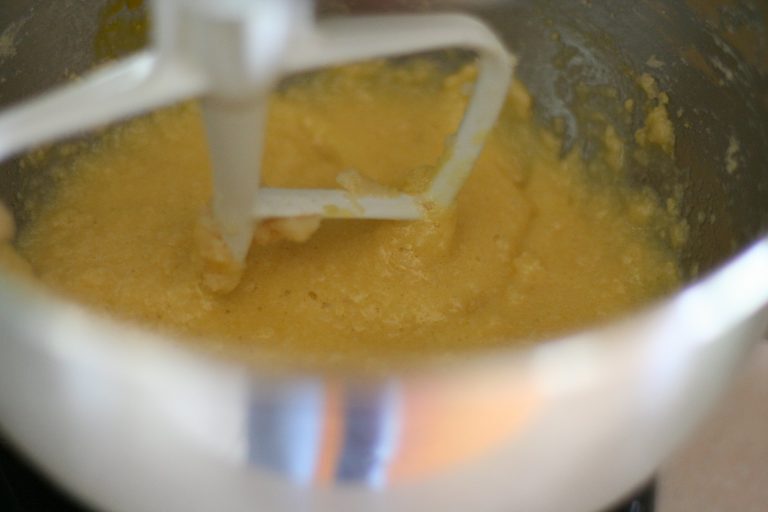 Then you mix the dry ingredients together,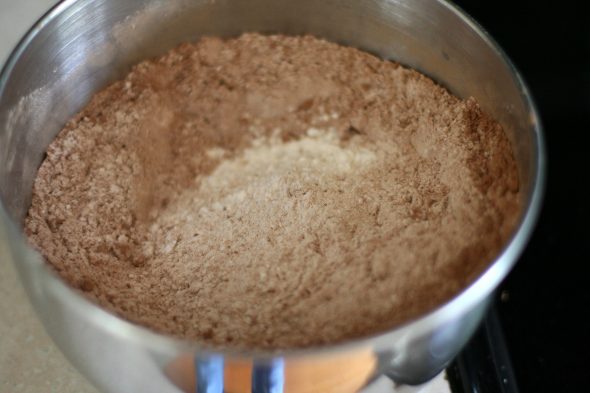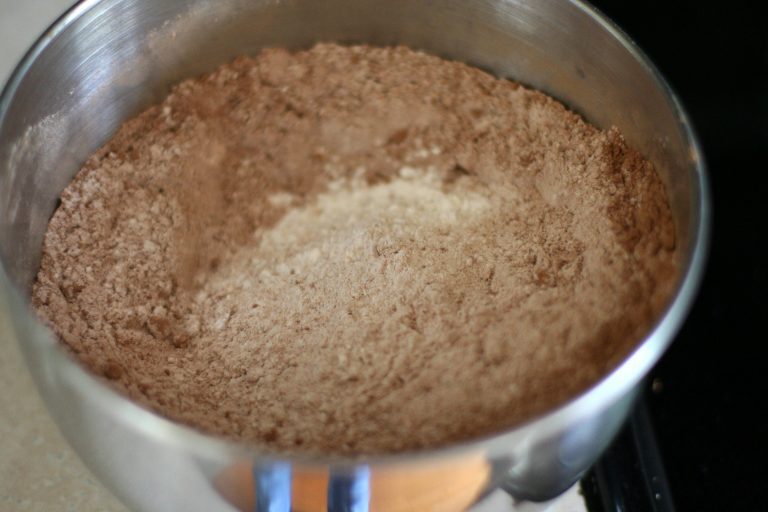 and add them to the butter/egg/sugar mixture.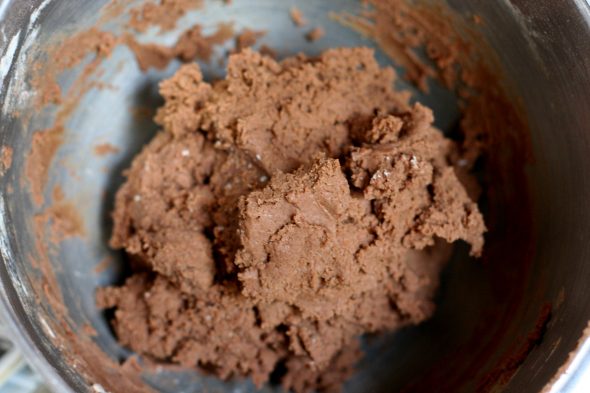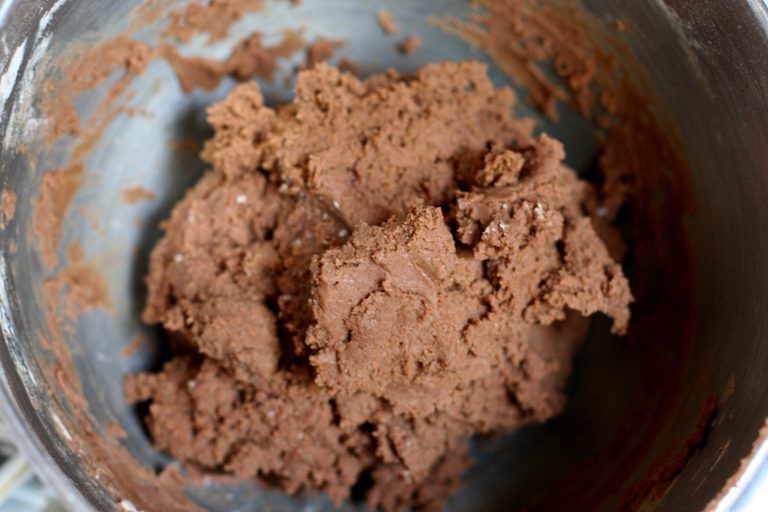 After the dough hangs out in the fridge for a couple of hours, it will be firm enough to shape.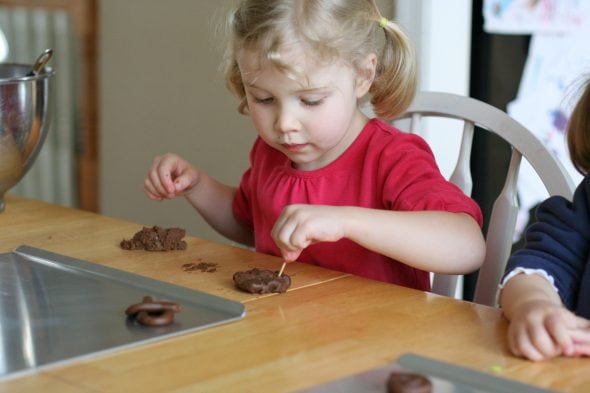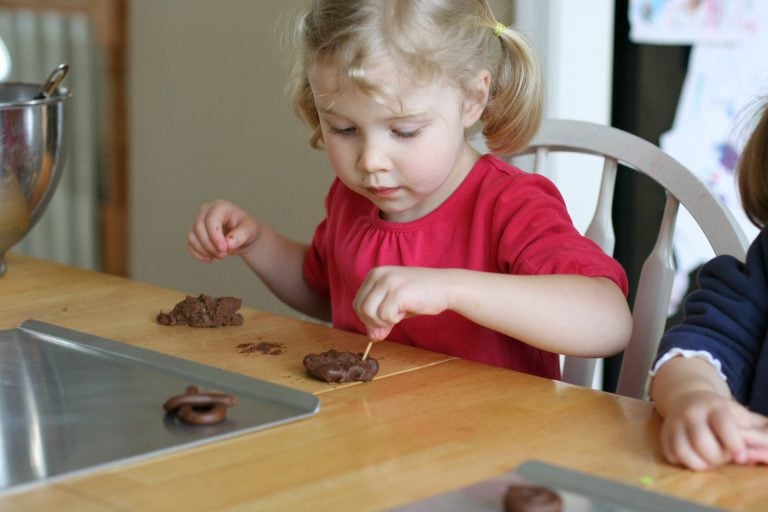 You can make whatever shapes you want,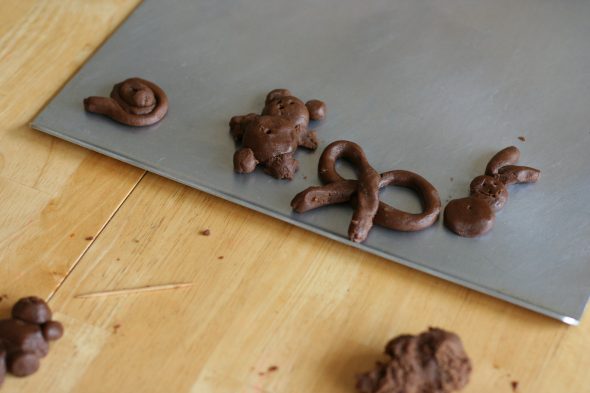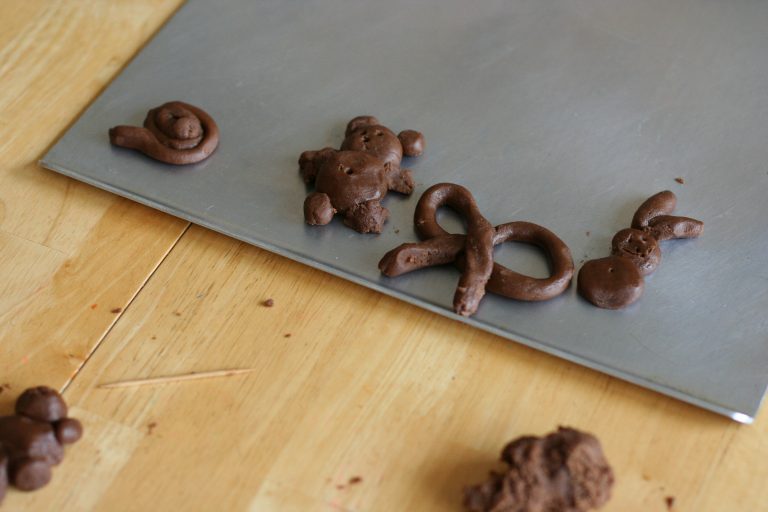 and it's helpful to use a toothpick to make noses and eyes and the like.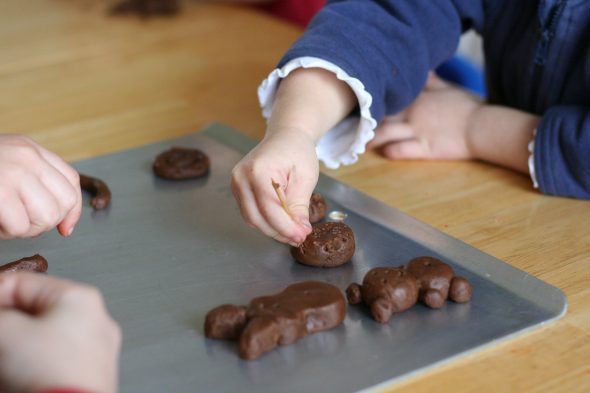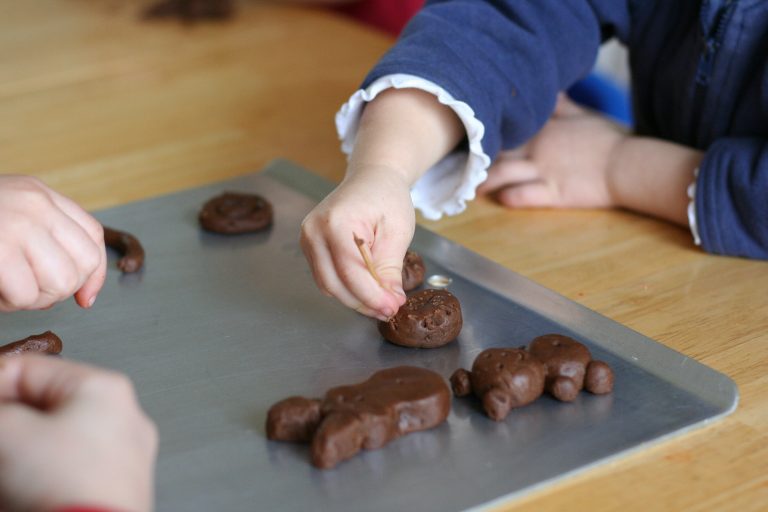 The cookies take about 6-8 minutes to bake (less if you've done some skinny shapes).
Things like letters or numbers tend to dry out quickly, so if you want them to be moist, either remove them early on in the baking, or put all the skinny shapes on a separate cookie sheet.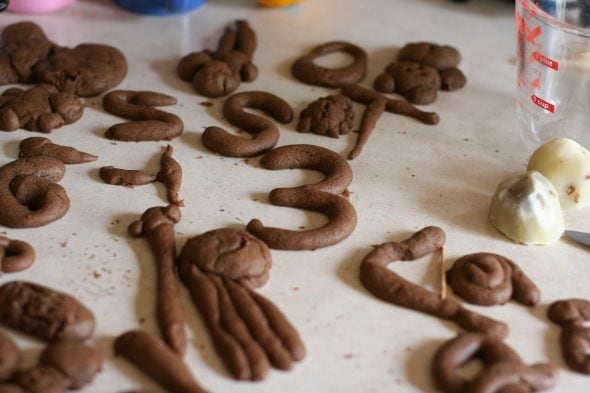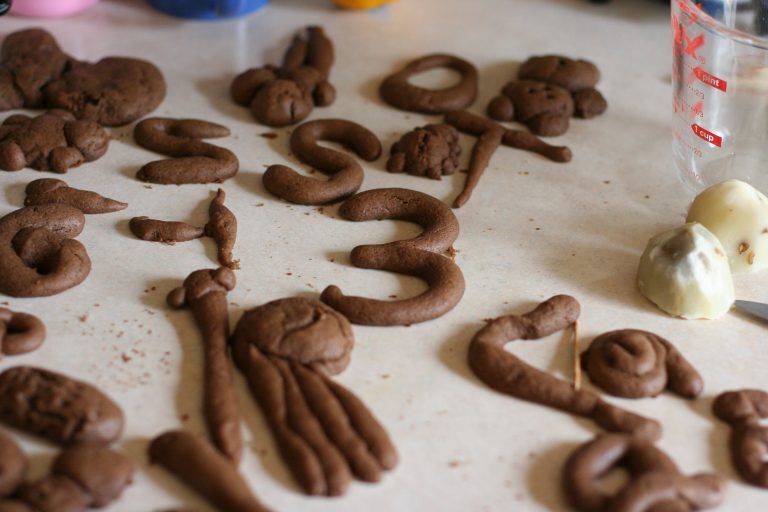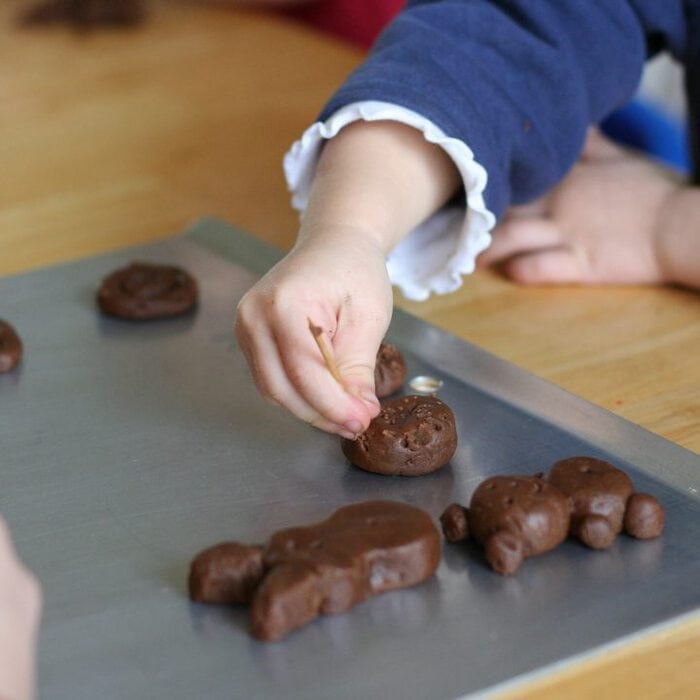 Chocolate Cookie Bears (or bunnies or pretzels or anything else!)
Yield:
24 cookies, depending on size and shapes
Total Time:
1 hour
21 minutes
This recipe is like chocolate play-dough that you get to shape, bake, and eat! Kids love it.
Ingredients
2/3 cup butter, at room temperature
1 cup sugar
2 teaspoons vanilla extract
2 eggs
2 1/2 cups all-purpose flour
1/2 cup powdered cocoa
1/2 teaspoon baking soda
1/4 teaspoon salt
Instructions
Cream butter and sugar; beat in vanilla and eggs.
Combine flour, cocoa, baking soda, and salt in a separate bowl.
Gradually add cocoa mixture to creamed mixture.
Cover and chill 1-2 hours or until firm enough to handle
Shape dough into desired shapes; place on ungreased baking sheet and bake in a preheated 350°F oven for 6-8 minutes or until firm.
Notes
If you've made small or skinny shapes, watch them carefully so they don't burn!
Nutrition Information
Yield

24
Serving Size

1 cookie
Amount Per Serving
Calories

139
Total Fat

6g
Saturated Fat

3g
Trans Fat

0g
Unsaturated Fat

2g
Cholesterol

29mg
Sodium

95mg
Carbohydrates

19g
Fiber

1g
Sugar

8g
Protein

2g