I was chatting with a reader on Instagram last month after she'd made a thankful list in the midst of personal hard times, and I said, "Yep! When you make a point of hunting for blessings, it does not mean you pretend that ALL is well. It's just that you purposely notice that SOME things are well."
It's not denial; it's an effort to see the whole spectrum of what is there.
And on that note, this week, I am thankful:
for peonies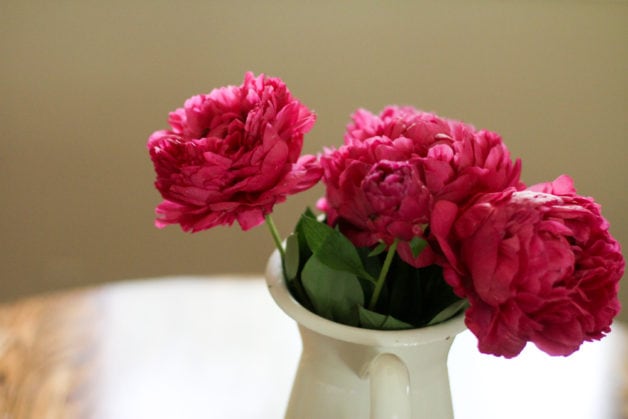 I think peonies are among the most lovely flowers ever.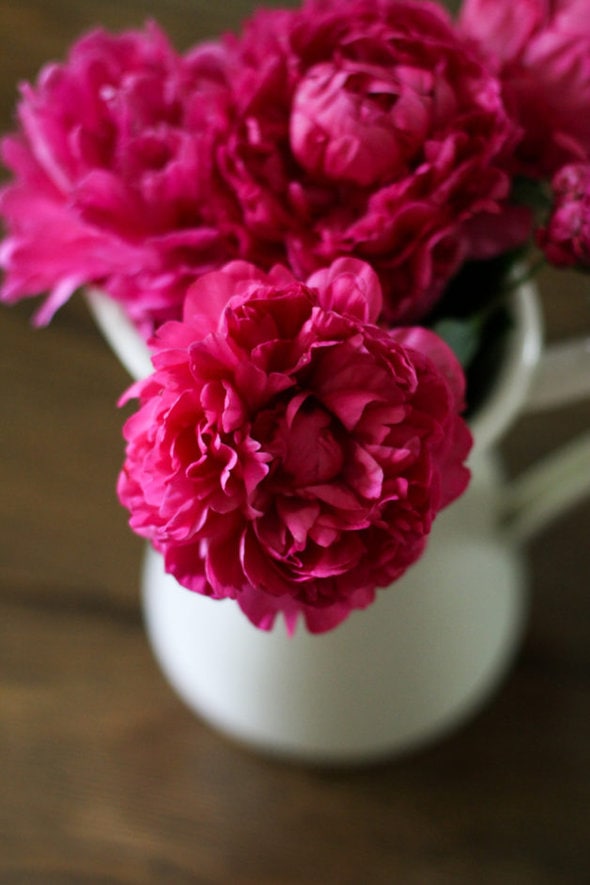 I do wish they lasted longer, but then again, if that were the case, maybe I would not appreciate them as much as I do.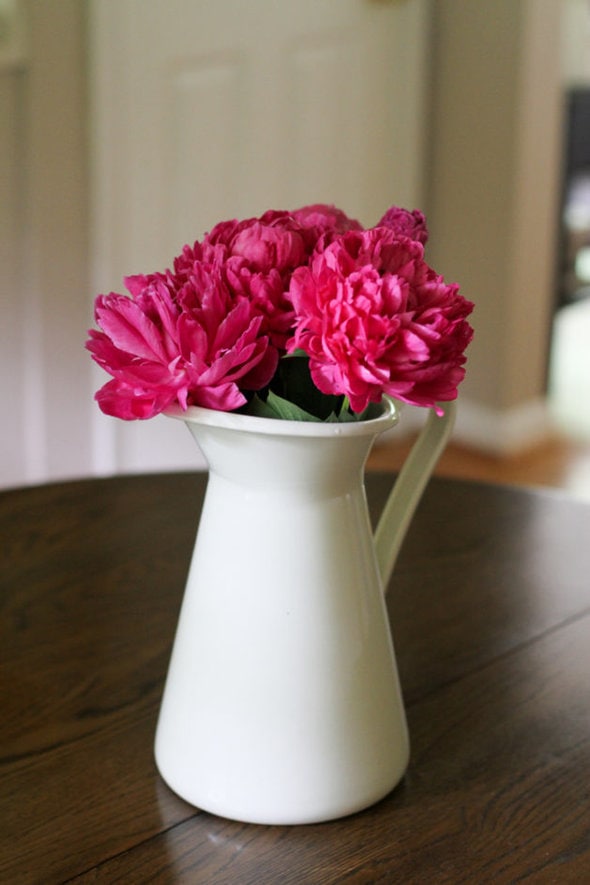 for a free ironing board cover
Someone from church had an extra ironing board cover, so she dropped it by and it's working great on my Facebook Marketplace ironing board.
(the cover it came with was worn and had stains and rips in it.)
shady woods to walk in!
It was over 100 degrees here yesterday, so I am thankful for shade. Also, today the heat is breaking a little, so that's making me happy.

Hot days always make me thankful for air conditioning too. And cool showers.
that my dishwasher stopped leaking
One night when I ran it, water leaked onto the floor. I let my landlords know, of course, but it was gonna be a few days before they could get to it.
I decided to run it again one night while I watched it, so I could see where in the cycle the leaking started. But amazingly, it didn't leak. And I have run it multiple times since, with no leaks.
So, yay!
for my front window
My parents have a window like this, and my mom has always had it filled with plants. I've never had such a good spot for growing houseplants, so perhaps my black thumb will become slightly less black while I live here. 😉
for more neighborly kindness
I keep meeting more and more of my neighbors, and they keep doing more kind things, like inviting me to get-togethers, giving me open-ended offers of help, and last night, one of them brought me a loaf of fresh bread!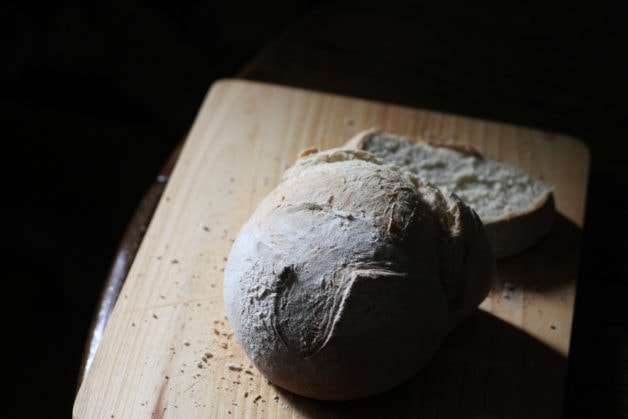 The people here are seriously making me rethink my neighbor game; I am going to do a better job of welcoming next time I'm the established neighbor and someone new moves in.
for a healthy body that can move
I walked over 105 miles in May (and 114 miles in April), and I am feeling so thankful to be able to do things like that.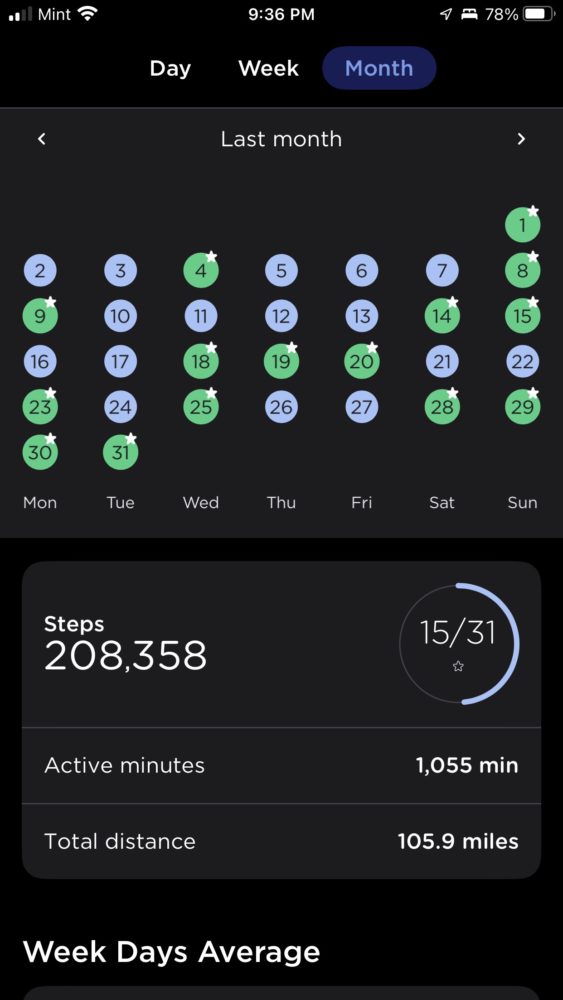 that Zoe and I are making good driving progress
She's now to the point where she can drive on regular roads (not just neighborhoods and parking lots) and whenever my kids get to that point, it is SO much easier to get driving practice in, because they can just drive all the regular places we'd be going.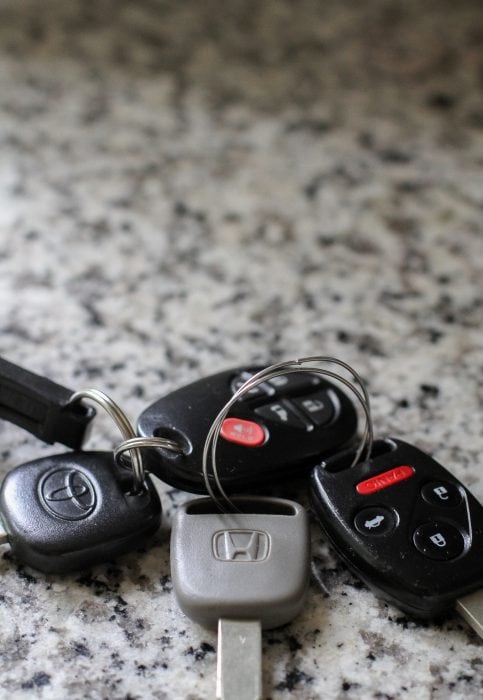 This is good news because Zoe and I got awfully behind on our driving hours because of, you know, life upheaval.
But we have 2.5 months until she's eligible to take the test, and I think at this rate we will get the hours done in time.
(relatedly, a reader asked how I teach my kids to drive, and I answered.)
that there is a Buy Nothing group here
At my original house, there was no Buy Nothing group available (I did check, of course!).
I joined the one in my parents' neighborhood while I lived there, and I thought it was awesome. So when I moved to my rental, I was delighted to see that there is a Buy Nothing group for this area. Yay!
You can only be in one Buy Nothing group at a time, so I unjoined the one in my parents' neighborhood and I am officially part of the local one here.
for time to read books for fun
You all had recommended so many good medical memoirs to read, and they've been sitting here taunting me all semester.
But now that school is out for the summer, I get to read whatever I want (basically: not my Anatomy and Physiology textbook. Ha.)
So, every night before I go to sleep, I hop into my bed and read a few chapters; right now, I'm reading Baby Catcher, which I am loving.
(Here's a list of all the medical memoirs I've read so far, with tiny reviews)
What are you thankful for this week?