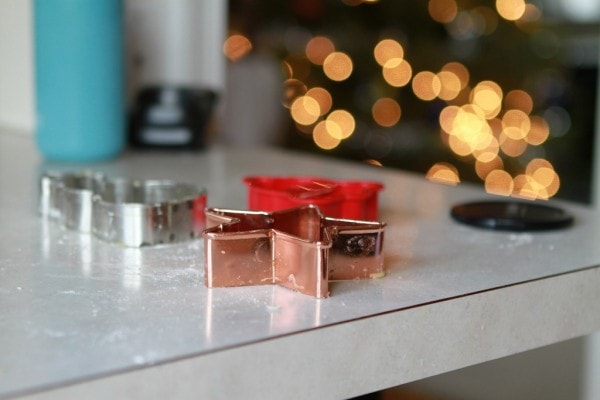 When I wrote my last bucket list update, I mentioned that I changed my mind.
I'm not actually going to write a Christmas ebook.
It's not because I lack passion for the topic.
And it's not because I lack ideas.
So why am I not writing this book that I've been thinking about for a few years?
Well, there are a few reasons, but mainly, the self-induced pressure to write this book was kind of getting to me.
I knew that if I was going to write it, I'd have to get it done in the summertime (homeschooling four children occupies a lot of my time during the school year), and I was worriedly watching my summer float by at a rapid pace, feeling more and more concerned about the narrowing window of time in which I could write the book.
Judging by the time and effort I had to pour into my first ebook, I knew this Christmas ebook wasn't going to be something I could throw together quickly.
I was laying in bed one morning pondering this problem, and suddenly I had an earth-shattering realization:
I don't have to write a Christmas ebook.
Duh.
And the relief that washed over me after this confirmed the rightness of this decision.
So what if all the blogging experts say that you really ought to write an ebook? It's not like I follow all of the expert blogging advice anyway.
They say that building an email newsletter list is The Most Important Thing To Do, and I'm not remotely interested in that.
They say you should hire a web designer and I haven't (I hired the Knitting Kninja to make my graphics and have kept everything else pretty plain.)
They say you should build a site that brings you leads and sales, but I can't bring myself to look at you as a sea of customers.
They say you shouldn't share your failings, but I told all of you when I ordered pizza and ate three boxes of Hot Tamales.
And they say that writing an ebook is the most fabulous way to make piles of money off of your blog. But I don't need to earn tons of money because I know how to stretch a dollar.
Isn't it lovely when you realize that you don't have to do what the experts tell you to do??
Maybe all the really fabulous bloggers are writing ebooks, but I don't have to do exactly what all the really fabulous bloggers are doing.
I can do what works for me.
I do still have things I want to share about this topic, though….celebrating Christmas in a simple and meaningful way.
I just think an ebook is not the way I want to share my ideas right now.
So, in October*, we're going to have a Christmas series right here on the blog.
*because you need to think about simplifying Christmas before November and December get here.
A series will be free for everyone, which is lovely.
And I won't have to try to maintain a blog and write a book at the same time.
Complicating my life in order to write a book about simplicity seemed a little backwards anyway.
I'm looking forward to writing this series (a big change from how I felt about writing the book!), and I hope it will help you to navigate the holiday season with a little more joy and a little less stress.
_________________________
Today's 365 post: Someone's smile has changed.
Joshua's 365 post: blooming