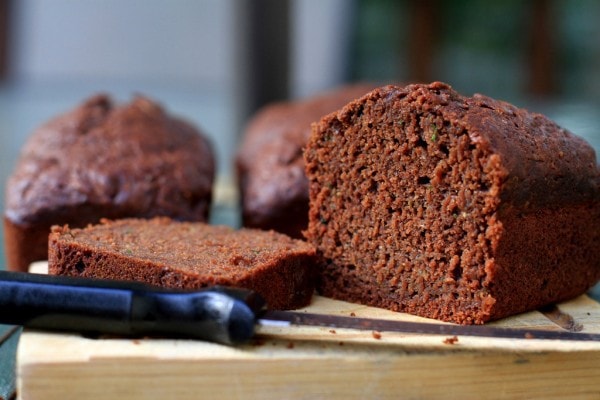 I think the only thing that makes this bread instead of cake is the loaf pan shape. In pretty much every other way, it's a cake.
But since it's called bread, you can totally eat it for breakfast.
I wouldn't recommend that on a regular basis, though. 😉
I found this recipe a few weeks ago while blog-hopping. The blog I found it on didn't have a printable feature, so I just copied the recipe into a Word document and printed it out.
And that means I have no way of finding the blog where the recipe originated, unfortunately. All I can remember is that it was a small-ish blogspot blog. So, my sincere apologies to the mystery blogger who posted this!
Edit: Here's the original, thanks to a reader!
As with most quick breads, you start by combining the dry ingredients.
Scratch that.
Turn your oven on first, to 350 ° F. You want it to be hot when you're ready to put your loaves in the oven.
Ok, back to the dry ingredients. I always like to run cocoa powder, baking soda, and baking powder through a sieve first, since those three ingredients tend to be lumpy.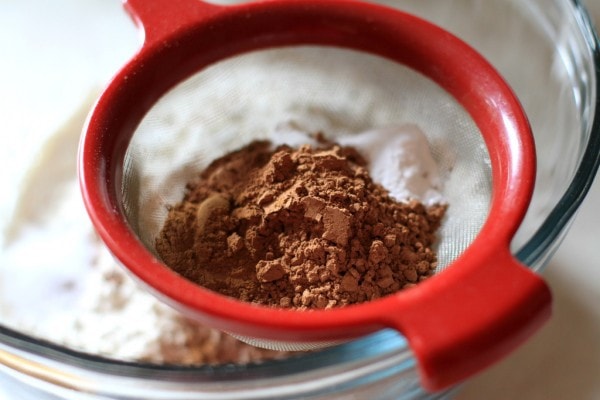 Lumps are bad.
You sometimes have to use a spoon to get the last bits of cocoa powder through.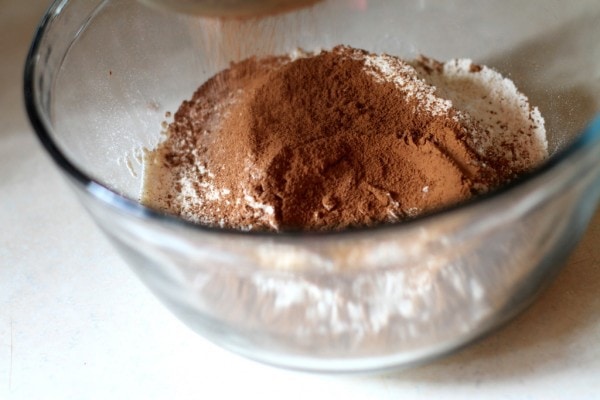 Next, you'll need to combine the wet ingredients, plus the sugar.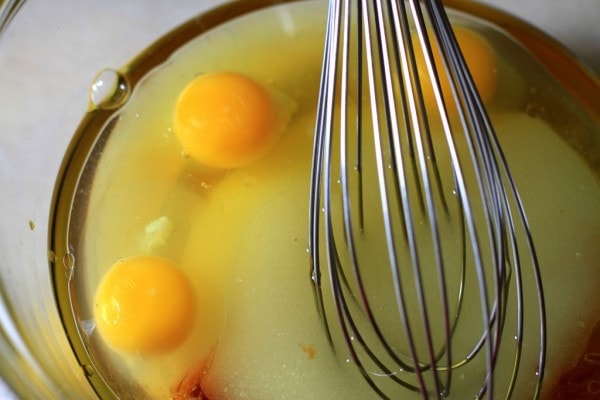 And whisk them all together. You can use a fork if you don't have a whisk.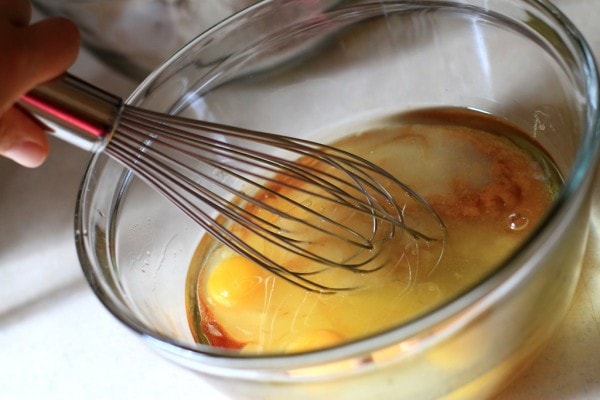 But if you don't have a whisk, well, you should buy one. I use mine pretty much every single day.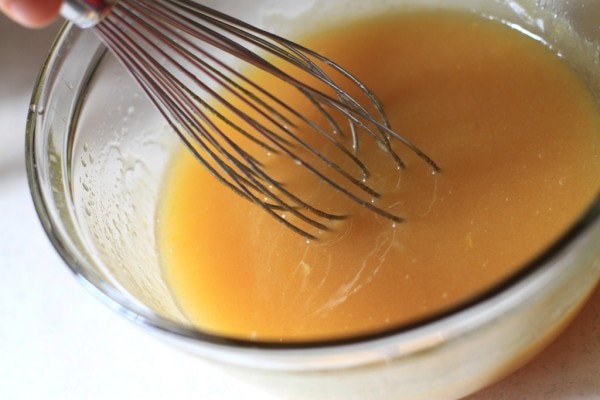 Now you can mix the zucchini in with the rest of the wet ingredients. I grate mine with the small shredder in my food processor, and I use a packed two cups' worth of zucchini.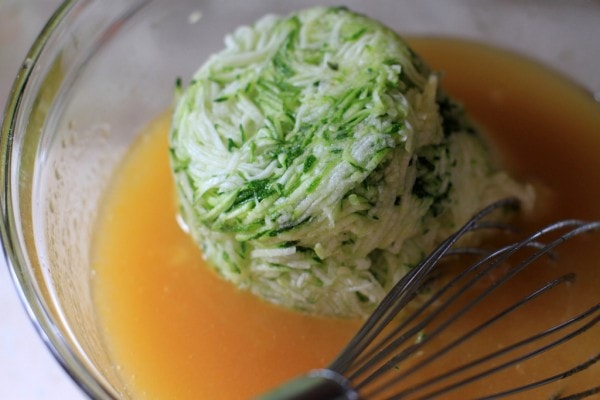 Whisk in the zucchini until it's evenly distributed.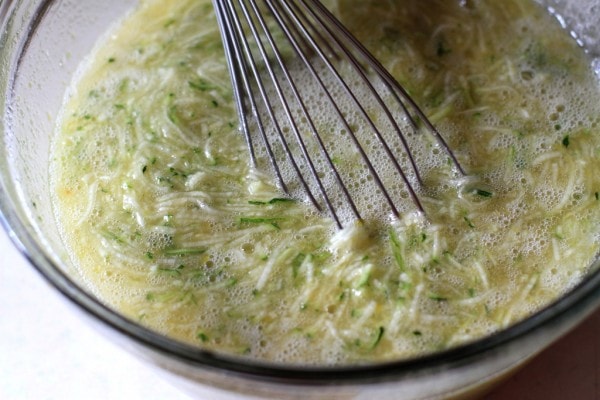 Then gently mix the wet ingredients into the dry ingredients.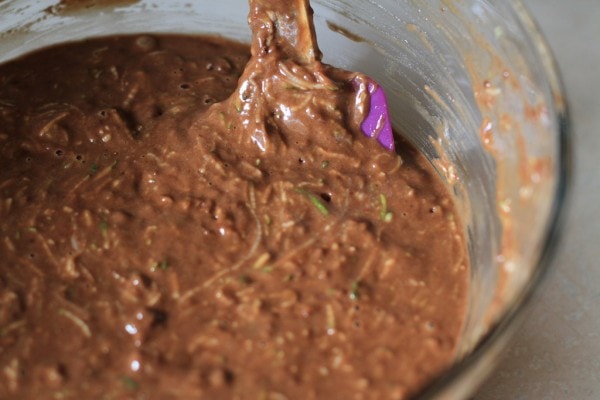 Now it's ready to pour into your greased loaf pans.
I've only ever made this in small loaf pans because that's what the unknown blogger did. But the recipe does say that you can use a large loaf pan as well. I'm thinking this would probably be a 5×9 pan, not a 4×8…it would probably be too much batter for a 4×8.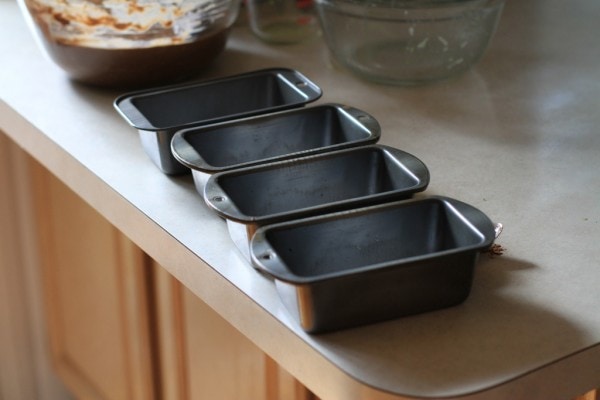 My pans are about 3″ x 5 3/4″. I think that's a pretty standard size for a mini loaf pan.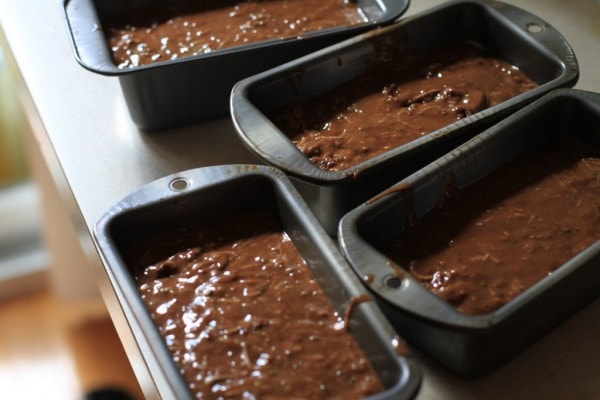 Bake the small loaf pans for about 25 minutes, or until a toothpick inserted into the center comes out clean.
The recipe says to bake the larger loaf for an hour, but I can't vouch for that since I've never tried it. 9×5-inch quick bread loaves do usually take about that long, but make sure to do the toothpick test before taking your loaf out of the oven.
And if you try the large size, come back and leave a comment telling us about the baking time so I can edit this post.
Let the loaves cool in the pan for about 5 minutes before you try to take them out. The bit of steaming that happens during the 5 minute wait makes the loaves more prone to coming out in one piece.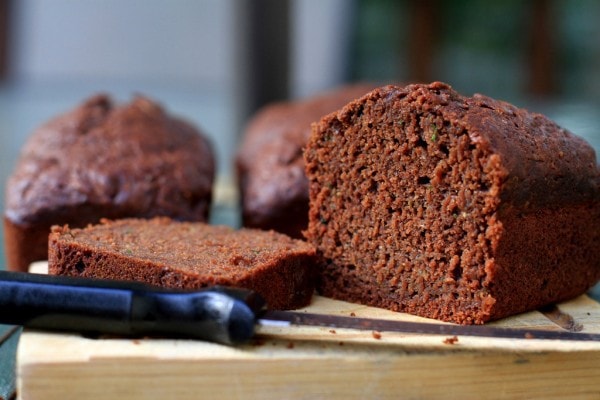 Chocolate Zucchini Bread
Printable Chocolate Zucchini Bread Recipe
3 eggs
1 cup oil
1 cup sugar
1/4 cup honey
1 tablespoon vanilla
2 cups zucchini, finely shredded
2 2/3 cup flour (the original called for whole wheat, but I used white)
1/2 cup unsweetened cocoa powder
1 teaspoon salt
1 teaspoon baking soda
1 teaspoon cinnamon
1/4 teaspoon baking powder
Preheat oven to 350 ° F.
In a medium bowl, combine the eggs, oil, sugar, honey, and vanilla; whisk until smooth. Stir in the shredded zucchini.
In a large bowl, whisk together the flour, cocoa powder, salt, baking soda, cinnamon, and baking powder.
Stir zucchini mixture into the dry ingredients; mix just until combined.
Divide between four small greased loaf pans or one large greased loaf pan. Bake small loaves for 25 minutes and bake large loaf for 1 hour, or until a toothpick inserted into the center comes out clean.
Cool loaves in pans on wire rack for 5 minutes; remove from pans to cool completely.
________________________
Today's 365 post: a little mushroom forest