SouleMama did a post like this the other day, and it inspired me to make my own. It's good to sit down and think of a few happy things every now and again.
The interesting thing is that usually when I make these sorts of lists, most of the things on them aren't material goods.
That's unintentional and probably sort of significant. When we take the time to think about it, we usually find that stuff isn't what really brings us joy.
1. A visit from funny niece #1.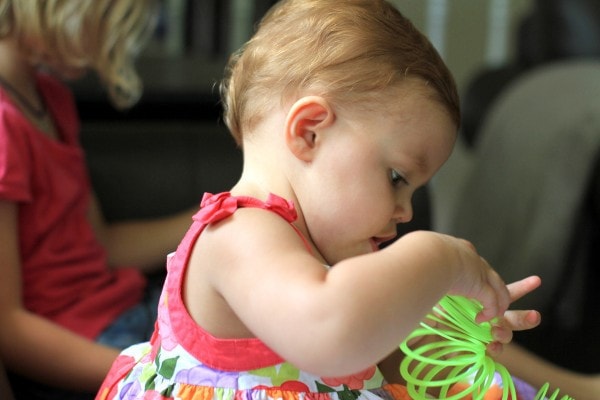 Miss Adriana is the most talkative 14-month-old I think I've ever met. We babysat her this week, and she kept us all in stitches. Such a delightful toddler.
2. A visit from funny niece #2
Julia, who is a mere 10 days younger than Zoe, is such fun to have around. She lives life with enthusiasm (and a little bit of drama.)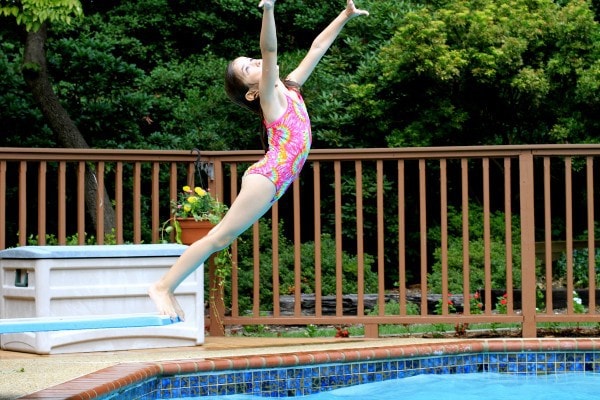 She's got enough personality for about 10 people, I think.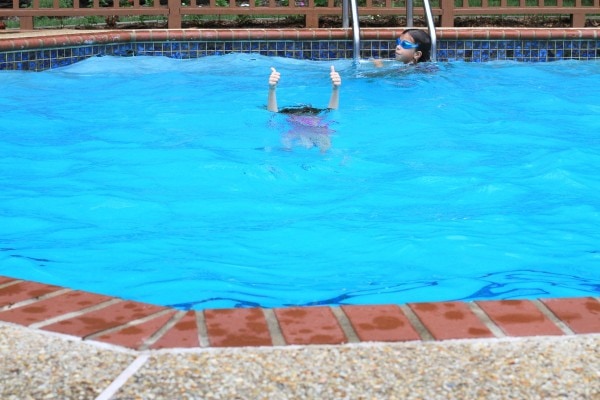 She makes me laugh, and I like that.
3. The extra space in my decluttered coat closet.
Seriously, every time I go to put the vacuum away, I feel a fresh rush of joy.
4. My new mouse.
The clicking on my old one wasn't working very well, and Mr. FG surprised me by picking up a newer, nicer one for me. It's pretty lovely to only have to click on things one time!
5. A husband who is nice to me when I'm crabby.
I've been a little (or maybe a lot. ahem.) crabby this week, and Mr. FG has been kind to me anyway. He even brought me a giant Peppermint Patty one day. 😉
I must keep this man around.
6. Some homemade ice cream.
Lisey and I made strawberry cheesecake ice cream, and it is delicious. We're going to share the recipe once I take a photo of the finished product.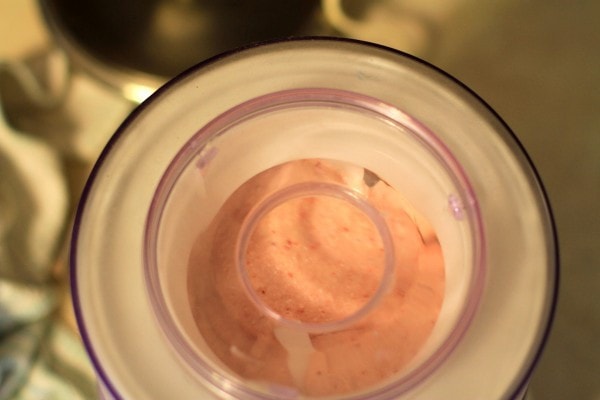 I must have the nicest readers in the world, because in a post where I explain I'm not going to produce something I said I would produce, you all gave me virtual high-fives.
8. Breakfast for dinner.
Pancakes are such a good thing to make when you're in a pinch.

9. Finding new schoolbooks on my bookshelf.
I found that I already had the handwriting book and math book that Sonia needs for this year. Sweet!
10. Good readers.
All of my children can read fluently. This is good for many reasons, but lately, I've been pleased because it means this school year will be easier for me. Since both Sonia and Zoe are good readers now, they'll be able to do more work independently. And that's happy news for me!
_____________________________
Do you need a mental boost? Try making a Happy Things list…it really does perk you up.
If you want, you can make a short happy things list in the comments (5 happy things would probably be the perfect length for a comment.)
_____________________________
Today's 365 post: I know you don't expect this kind of thing from me…
Joshua's 365 post: A new perspective