A reader recently sent this email to me:
I was floored when I purchased my Mother's Day cards this year…a whopping $20.00 for 6 cards! ARG!!! So what do you DO about cards and gifts for the family for occasions (like birthdays, Mothers Day, Fathers Day, Valentines, Christmas) and still have a thoughtful gift/card without breaking the bank?
Dawn
I hear you! Cards can be insanely expensive, especially the ones that look hand-crafted.
I haven't bought a greeting card in years and years, but I still do give cards. Here are a few ways to avoid forking over $4 for what is essentially a piece of paper.
1) Use scrapbooking supplies to make cards.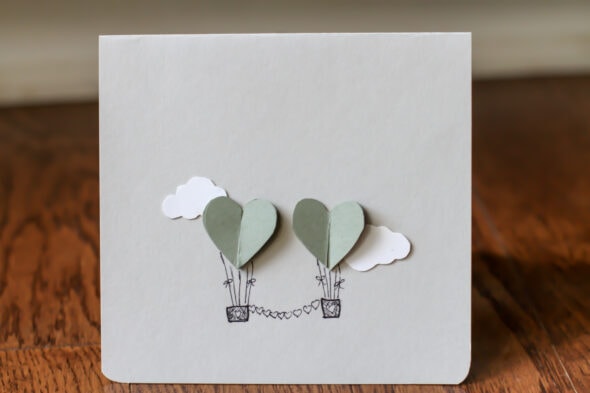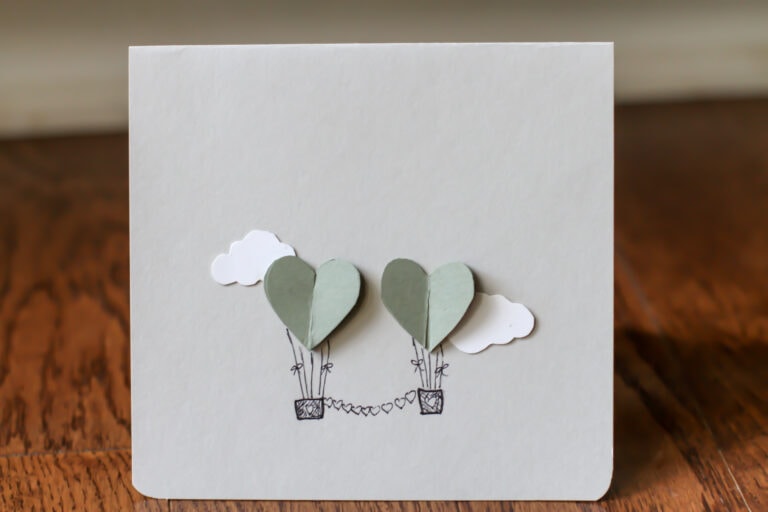 Some people I know use rubber stamps to make very fancy cards (and if you're good with stamps, then go for it!), but I have somehow never managed to get good at rubber stamping. I always make a messy, sloppy card when I use stamps.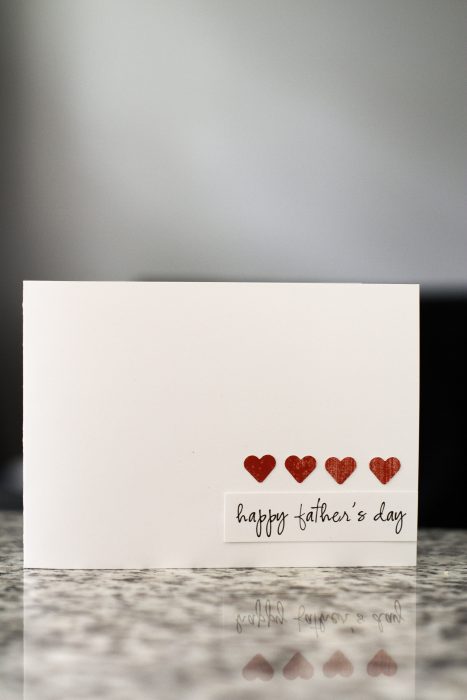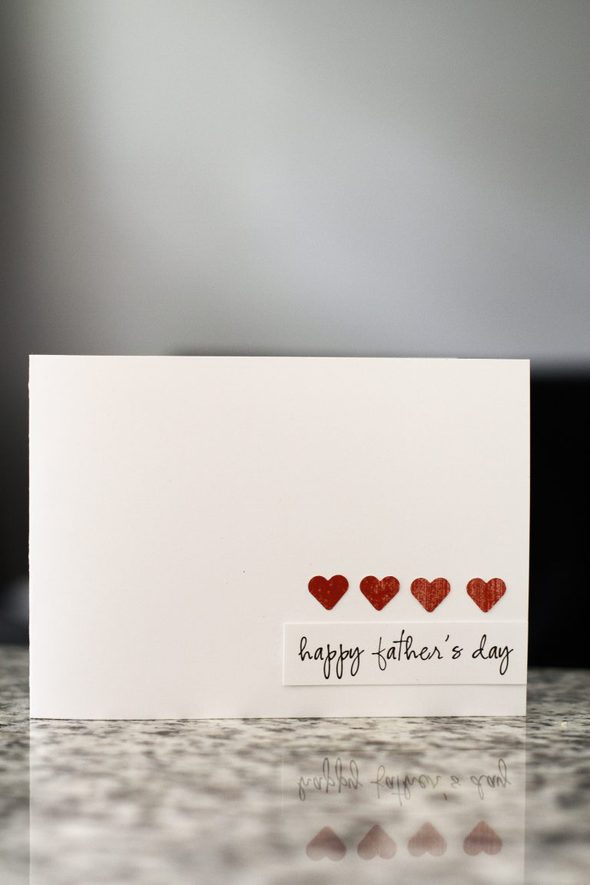 So, I make simple, fast, no-fuss cards from my scrapbooking cardstock, and I use the computer to print out greetings in various fonts (I'm particularly fond of doing this with typewriter fonts).
Sometimes I make cards with photos on them, depending on the occasion.
I used a picture of Zoe in a Santa hat for some Christmas cards, and I've covered the front of a card with photos of my kids for a Mother's Day card for my mom.
2) Use a computer program to print a card.
Since my husband isn't particularly crafty, this is what he usually does when he wants to give me a card. He uses a free program that came with our Canon printer, called Canon Creative Suite.
I googled "free card maker", though, and found a whole list of programs that can help you make a printable card.
3) Send an e-card.
There are a lot of free e-cards out there, and even the ones that require a purchase are only $.99 or so, which is a lot cheaper than most greeting cards. Of course, some people might be offended if you give an e-card instead of a paper card, so be careful to know your audience.
Another option is to simply send an email.
For my brother's birthday this year, that's what I did…I just wanted to express some love and appreciation, and I knew that fancy graphics or a handmade card wasn't really going to mean much to him.
Again, though, make sure the recipient isn't the sort to be offended by this!
4) Have your kids make a card.
This won't work that well if you don't have kids, but if you do, put them to work!
My kids love, love, love to make cards. They use stamps, they draw, they punch out shapes, they attach ribbon, and generally have a grand time.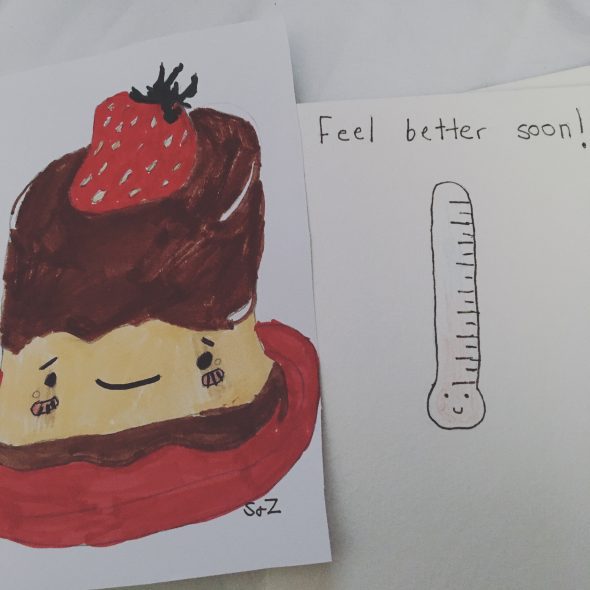 A large bonus to this method of card-making is that family members will usually be very pleased to have something that the grandchildren/nieces/nephews made.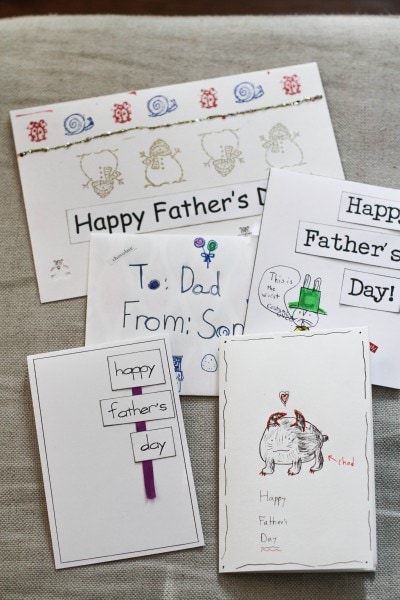 5) Buy some inexpensive, generic notecards.
I feel very strongly that the note you write inside the card is the most meaningful part. If the recipient of your cards shares that sentiment, they probably won't mind receiving a card that isn't obviously meant for a particular holiday.
You could buy a stack of monogrammed notecards, or a package of flowered cards and use them for any number of different card-giving occasions.
Along the same vein, if the recipient doesn't mind things being very bare-bones, you could simply write a note or letter on a plain piece of paper.
Someone who really treasures a heart-felt note would probably be thrilled to pieces with something like this.
6) Re-use old cards.
My parents have saved all of the cards they exchanged over the years, and this year, they've started re-using them (my mom's parents did this as well).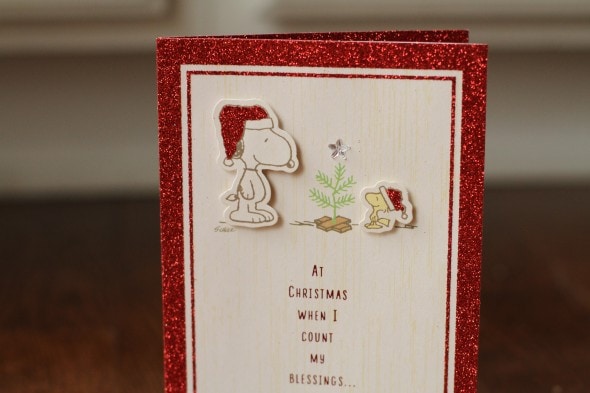 They write a new note to go along with the old note, and they're having fun re-reading the notes they wrote to each other years ago.
I know I've read that some people re-use cards by cutting the fronts off of old cards and then pasting them to a new blank card, so that's another re-use option.
________________________________________
Readers, how do you save money on greeting cards?