On Tuesdays and Thursdays, I post a picture and just a few words.
This past Friday, I made a double batch of pizza dough, but I only ended up needed 3/4 of it. So I stuck the last fourth in the fridge.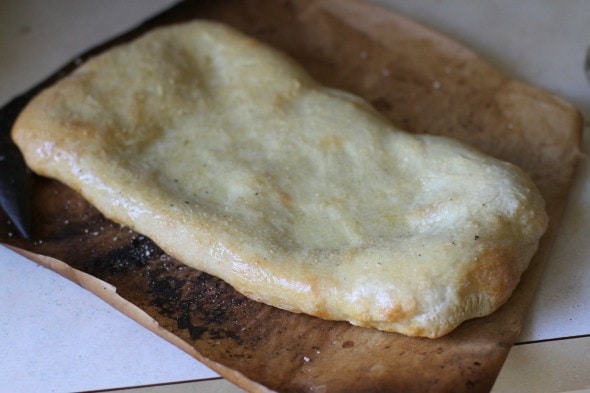 Yesterday I pulled it out, gently stretched it out on some (already used) parchment paper, threw it into a 500 ° oven (it was cold yesterday, so I totally did not mind heating up the kitchen!), and once it was finished, I put butter and garlic salt on top.
It was slightly yeasty tasting from the dough's long stay in the fridge, but my kids and I had no problem polishing it off.
One small bit of food waste avoided!