Remember the menu board I made from a super-ugly Goodwill frame this summer?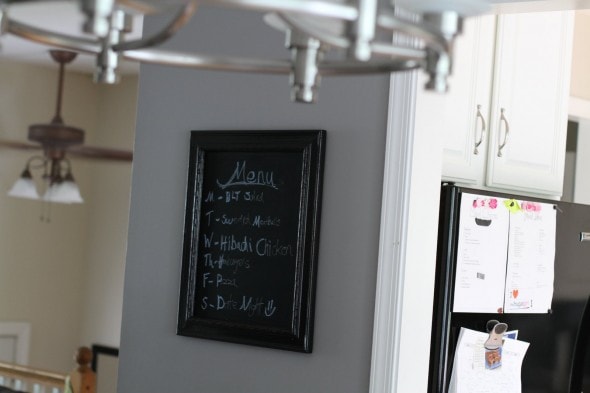 Well, it had a little accident.
Large pieces of glass don't take kindly to being knocked off the wall.
I'd grown rather fond of my board, though, and I didn't want to just give it up. So, I popped in at Goodwill to find a new frame to paint/stain.
Lo and behold, they had what appeared to be a sibling of the original ugly frame/print I started with.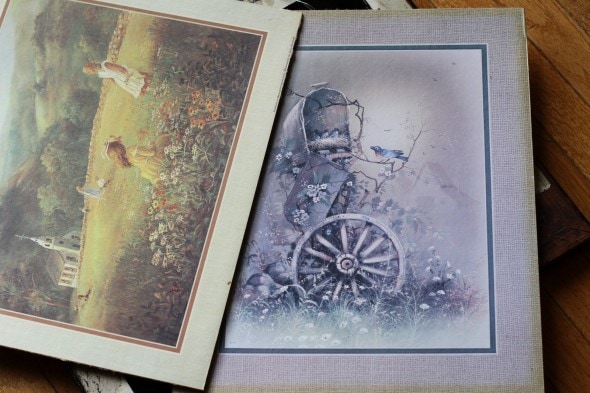 (original on the left, new one on the right)
I didn't snap a photo of the frame, but it was the exact same dark stain/black speckled finish as my first frame. Apparently everyone is currently donating their framed 80s prints. 😉
Anyway, I started to feel cautiously hopeful about being able to just pop the glass from the new frame right into the already-refinished frame.
So, I carefully removed the glass from the new Goodwill frame and yes! It fit into the stained framed.
(Oh, happy day!)
I really wanted to make sure that we didn't repeat the falling-off-the-wall thing again, though, so I decided this needed a wire hanger and whatever the heck you call this thing: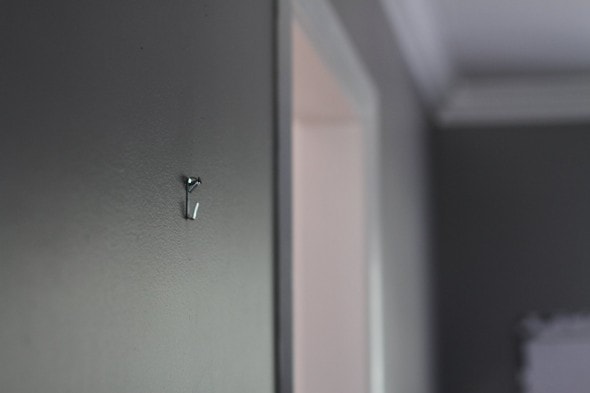 (Previously the menu board had just been hanging on a nail. We should not be surprised it got knocked off the wall, should we?)
I found some wire in the toolbox, but couldn't come up with eye hooks, and I figured I was going to have to buy some.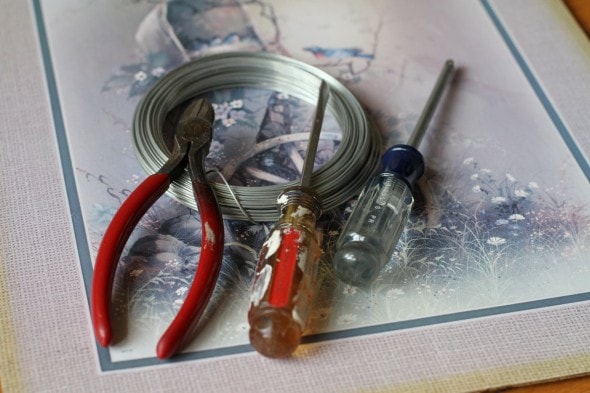 But I kept on digging through all the compartments of random hardware and I came up with two eye hooks.
Eeeeeexcellent.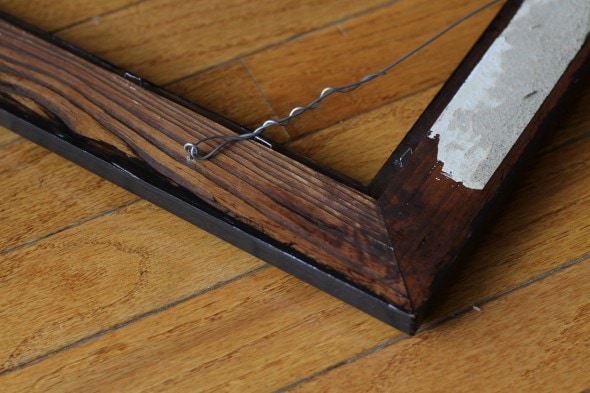 I screwed them into the sides of the frame and then wound the wire through them.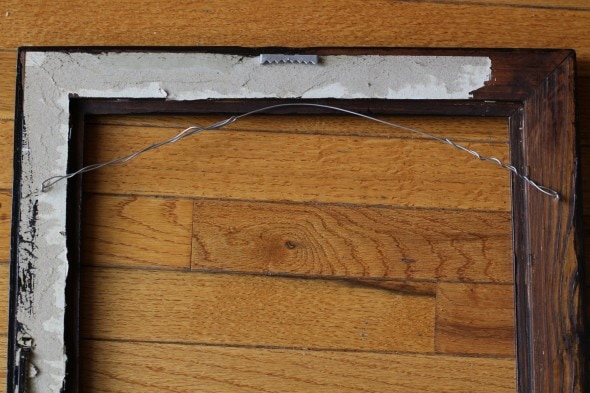 (See the old hanger there? Not secure, people, not secure.)
And I cleaned off the glass from the new Goodwill frame, gave it several coats of chalkboard spray paint, and put it into the stained frame.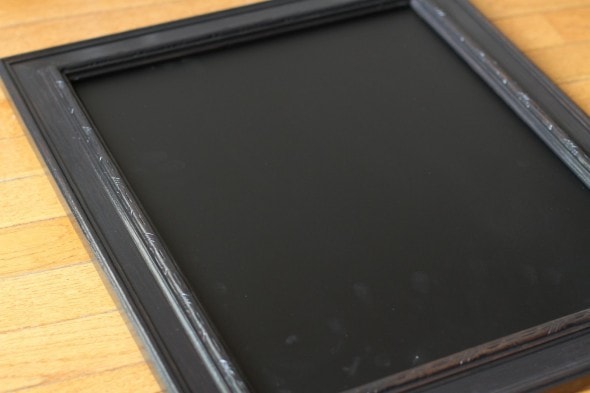 Yay!
I did have to pay $7 for the new Goodwill frame, but I already owned everything else I used for this fix, and that makes me happy.
I haven't yet decided what I will do with the empty ugly frame I now have.
For the moment, I'll probably store it on a laundry room shelf, and next summer I may paint or stain it and use it to frame some of my kids' art, because that doesn't really require glass.
____________________________________________
P.S. I already discovered that glass-less frames are kind of great.