Elaine left a comment this morning wondering about what planner I use, so here's a quick explanation.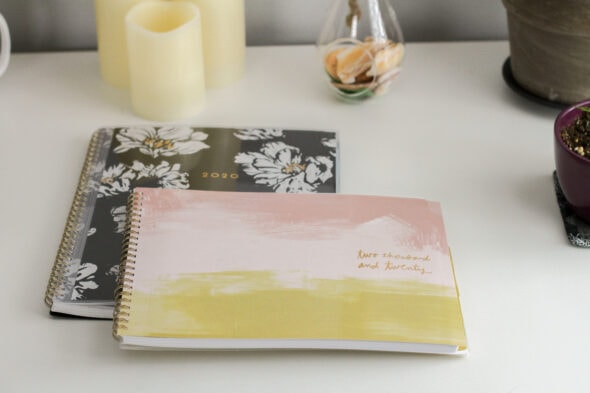 But first, we have to talk about synesthesia.
What's synesthesia??
I've written before about the spatial sequence synesthesia that I and some of my kids have.
You can read more about it in the post that I linked above, but basically, some people's brains organize relatively non-visual concepts in really visual, spatial ways.
(Days of the week, months of the year, years in history, the alphabet, numbers)
It's not bad or good; it's just the way some brains operate.
I bring synesthesia up because when I visualize the days of the week, they go from left to right, basically like they do on a monthly calendar.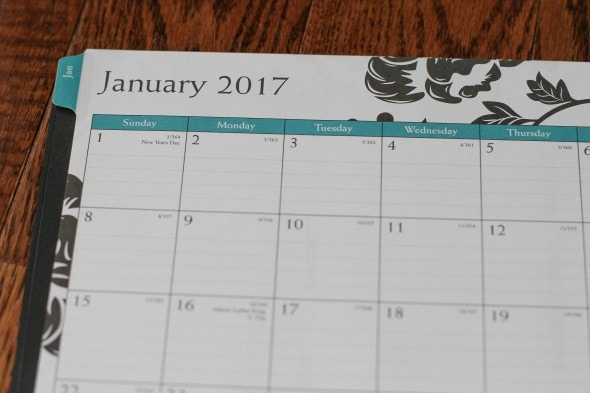 And then when I visualize the hours of the day, I see the morning at the bottom of the day and the evening at the top.
This is a really odd way to think of hours, and I know this because almost every hourly planner puts the morning at the top.
Blue Sky use to make a landscape-oriented planner with days of the week from left to right, AND these pages had no hour markings.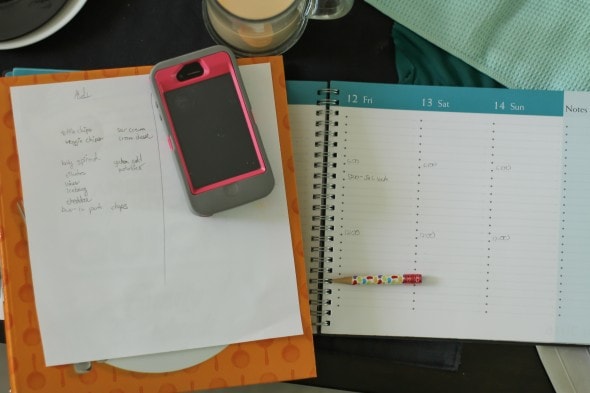 So, I could do my weird thing and make my days go from bottom to top.
But last year, they stopped making my beloved planner.
(I was, as Sonia and Zoe's friend likes to say, upsetified.)
I tore my clothes and did the sackcloth and ashes bit and then reluctantly bought Blue Sky's regular planner.
Here's how the days were arranged in that planner: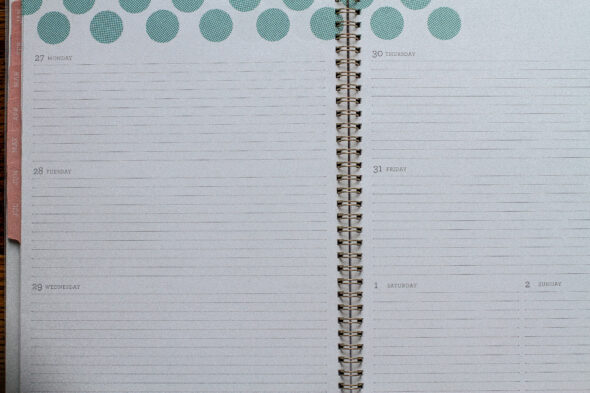 THIS DOES NOT WORK WITH MY BRAIN.
I hated it so much, I didn't even use those pages, and I just squished everything together on the monthly calendar pages.
My 2020 planner
For 2020, I did manage to find a landscape-style planner from Blue Sky.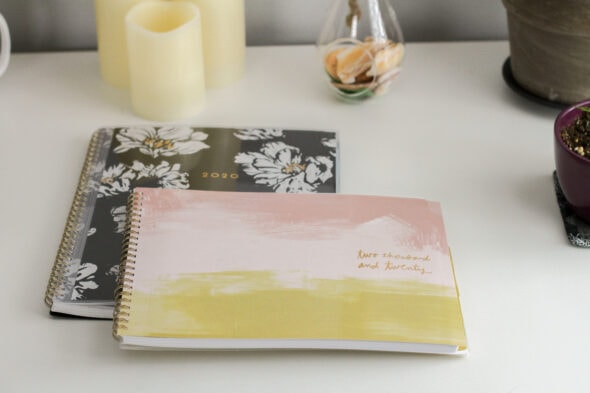 Unfortunately, it is twice the price of the portrait-oriented planners.
And unfortunately, it does have hourly markings going from top to bottom.
So, I am either going to have to ignore those or write over them or something because I am not going to schedule my days from top to bottom. I will just confuse myself!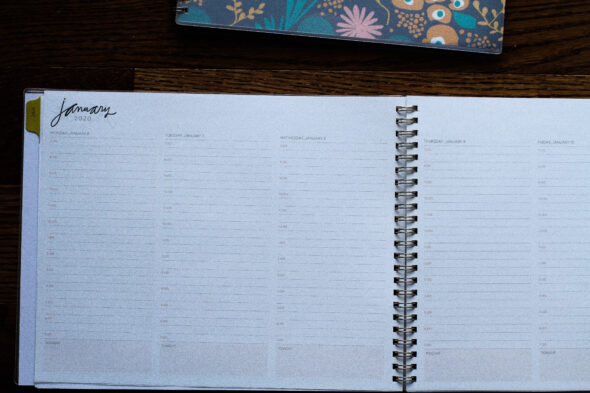 But at least the daily planner part goes in columns from left to right, which means that I will actually use these pages this year.
If you are not as picky as me…
Then Blue Sky makes oodles of lovely planners that will work for you, at half the price of the landscape one.
Sonia got this pretty blue and gold flowered version.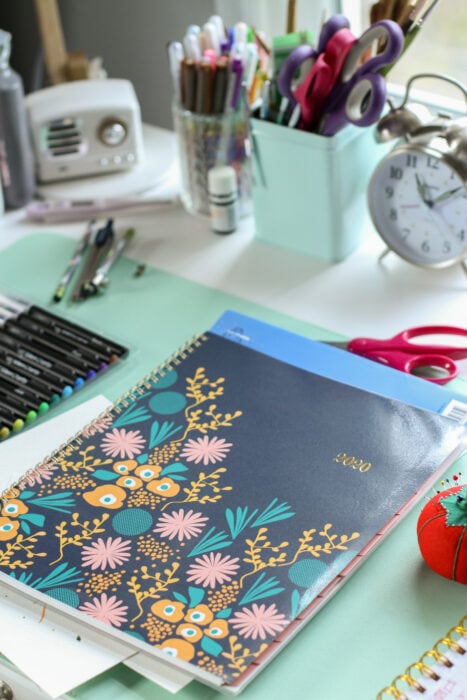 And Zoe chose this black and gold flowered planner.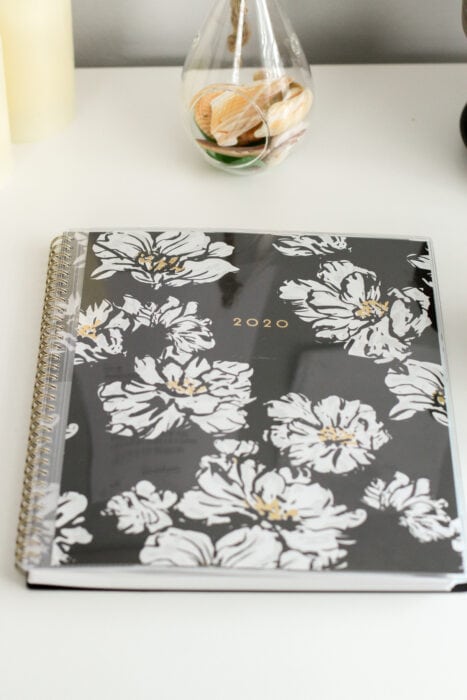 I wish that I liked the cheaper ones, but alas, I do not.
And I figure that a $32 expense spread out over the course of a year is really not worth stressing over. 😉
Why I like Blue Sky planners
I like that these planners offer plenty of space for organizing and planning.
And I also like that they are not terribly complicated.
I don't need a fancy system; I just need a tidy place to put appointments, goals, meal plans, and so on.
And I need it to be a physical, paper thing vs. digital.
I know digital planning makes so much sense, and I've tried it, but it just does not work for me.
PAPER PLANNERS 4EVER.
Alrighty! Thus concludes my long-winded answer to a short question.
What planning system do you use? Share your ideas with Elaine!