I did one of these posts mid-August when I was short on time to write a post, and multiple readers emailed me and said, "please do more of these!"
So, here you go.
Lately, I've been:
reading
(Cost: $0. All library books.)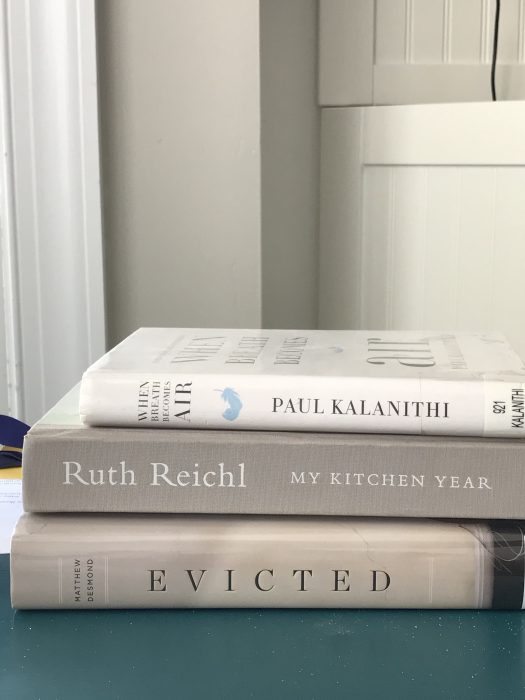 I read this a few years ago (see what I wrote about it here) but it got assigned for book club, so I reread it.
I'm not much of a re-reader, but Kalanithi's writing is so good, I didn't mind a second trip through.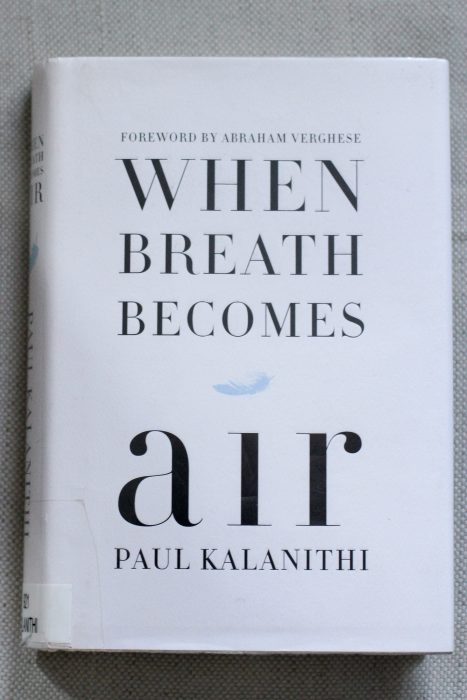 Kalanithi was a brilliant neurosurgeon who died at the age of 36, and he wrote this book shortly before he died. I know that sounds depressing (and it IS sad, particularly the epilogue his wife wrote), but it is such a good read.
Listening to people who are dying is very instructive to those of us who are still living, I think.
This is assigned for November's book club, but I read it at the beach. It's a sort-of memoir by Kelly Corrigan, and it's pretty light and fluffy while also managing to provide some good food for thought.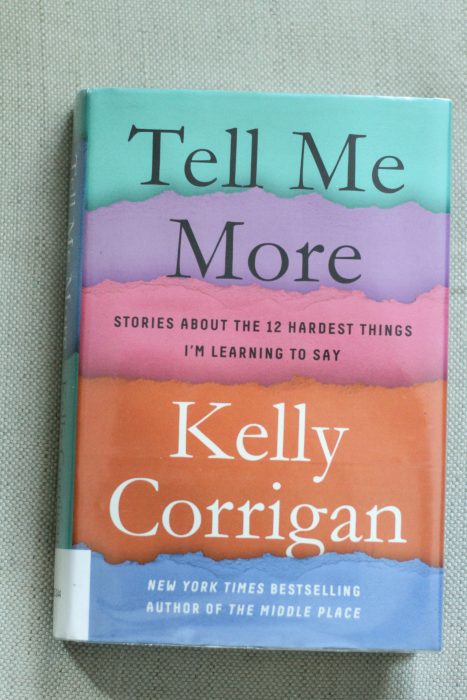 Corrigan's writing is really funny; it's not often that books make me literally laugh, but this one did.
Note: there's a bit of language in here, like when she recounts what she said when she completely lost her temper with her daughter.
This is a pretty heavy read, not because the writing is heavy but because the content is a little depressing.
The book profiles a whole bunch of people from Milwaukee who are struggling with housing, and my goodness, the problems these people face are terrible. By the time they're profiled in the book, there are so many things that have already gone wrong in their lives, the problems seem almost impossible to fix.
I'm getting close to the end, so it's possible that there is a hopeful part in the last chapter that I just haven't gotten to? We'll see.
Our September book club pick was Save Me the Plums by Ruth Reichl, about her time at Gourmet.
Reading that inspired me to put My Kitchen Year on hold. It's a memoir/cookbook, telling about all the things she cooked during that first hard year after Gourmet got shut down.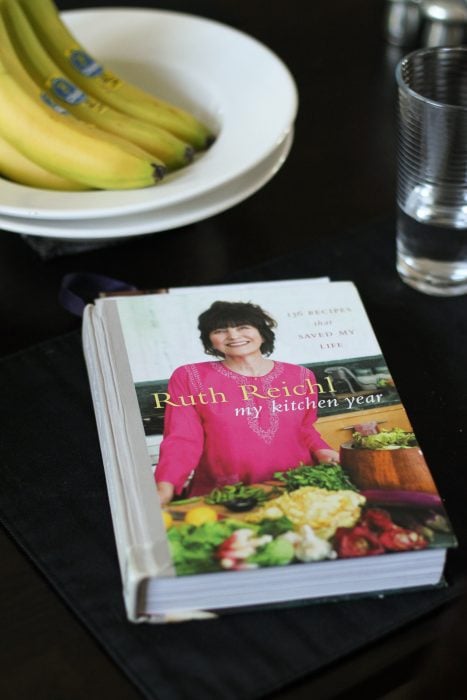 I am impressed by how effortless she seems in the kitchen; cooking sounds less complicated for her than it feels for me.
But then again, she is only feeding herself and her husband, she is not homeschooling anyone, and she is not dealing with any food allergies.
So it is probably true that cooking is more effortless for her!
watching
Little Women (the 2019 version, rented on Amazon)
Sonia and I watched this while we were at the beach last week, and Mr. FG joined us for most of it as well.
I think this version is fun if you've read the books but awfully confusing to follow if you haven't (Mr. FG was a little lost at points!)
If Sonia were writing this post, she would add that the costumes, while beautiful, are not exactly historically accurate.
And she would know.
I know less about fashion and hair than Sonia does, but I have to say, the hairstyles in this movie did definitely feel odd to me. Marmee's hair looked so modern, I found it hard to take seriously.
listening to
Bernstein's West Side Story Symphonic Dances
(Hard to figure the cost of this, since we have a family Spotify membership. Definitely cheaper than buying albums, though.)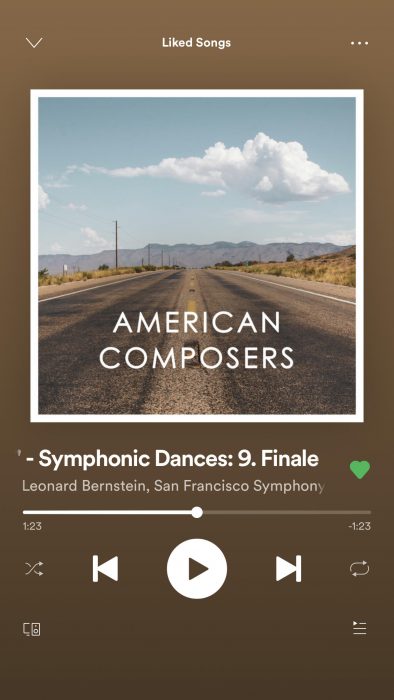 I came across these on Spotify and remembered that I used to listen to them when I was a teenager.
The one that has the "Somewhere" melody and the one with the "I Have a Love" are my two favorites.
And all the music I mentioned in my last "Lately" post are still in my liked songs list rotation on Spotify. 🙂
shopping
for a bookshelf for Sonia
She's got more books than shelves, so I've been keeping an eye out on Facebook Marketplace for a tall shelf I can sand and paint to match the rest of her furniture.
(How many items can I paint with my one-gallon bucket of Benjamin Moore advance? I'm up to five now…two beds, a dresser, and two nightstands!)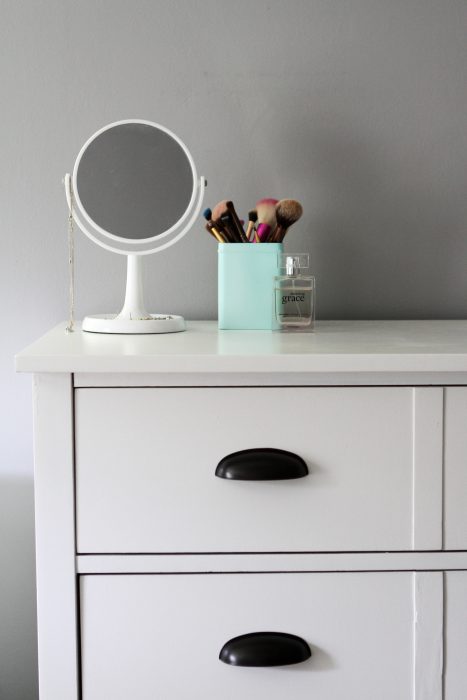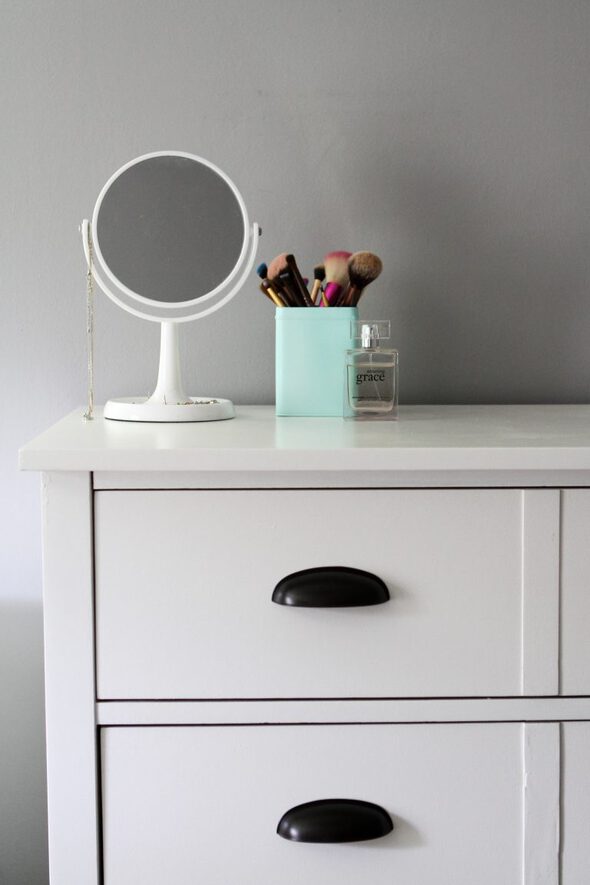 So far, no dice, but I know the right thing will come along if I am patient enough.
Bookshelves are a little harder to find than dressers and nightstands, in my experience. People seem to get rid of them less.
for bruised apples
Bruised peach season is over, so now it's time for apples!
I got my first $12 box yesterday, and I plan to turn them into applesauce.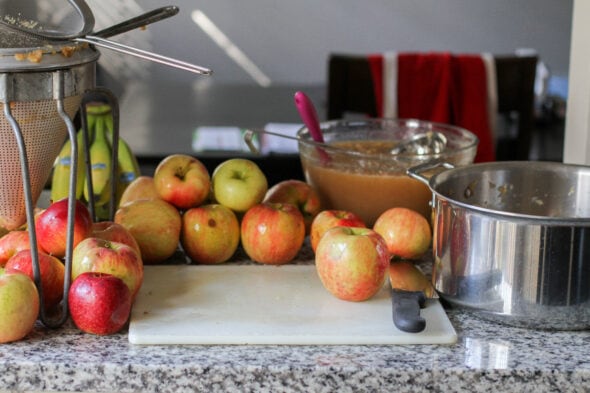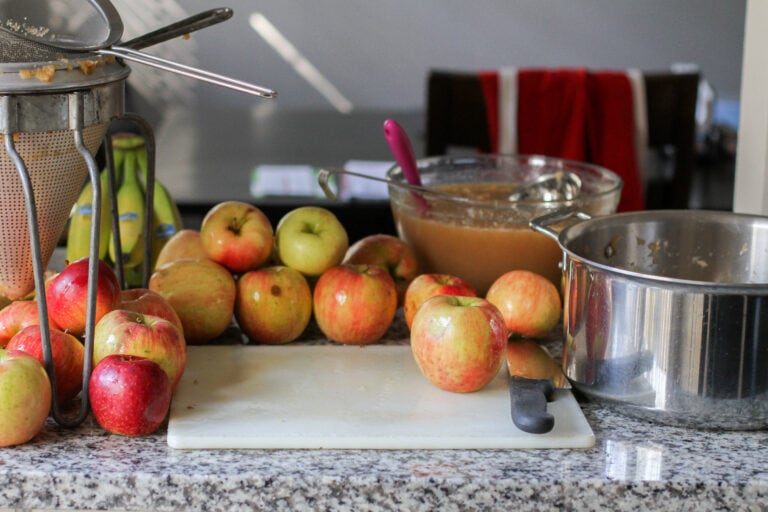 I'll keep checking at the produce stand each time I'm near, because I have never, ever made too much applesauce, no matter how much I've made.
I really do not like store-bought applesauce (it always seems watery to me), but homemade applesauce is a whole 'nother story.
Store-bought applesauce IS good for making these cinnamon ornaments, though. I want to cry at the thought of using homemade for that purpose!
What have you been listening to, reading, watching, or shopping for?