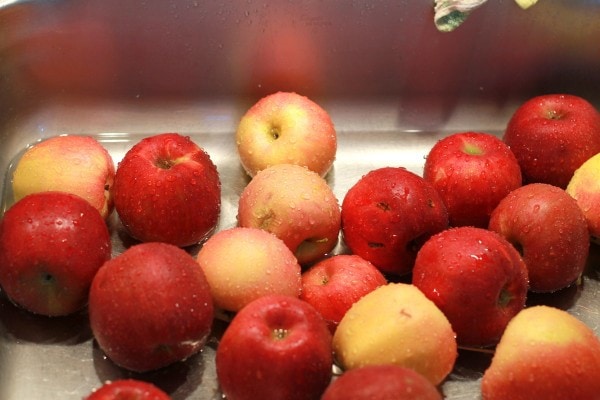 I cut up apples and put them in a pot with a few cups of water.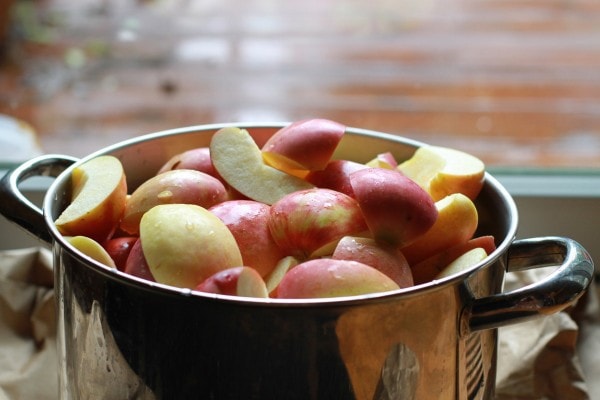 I added cinnamon sticks.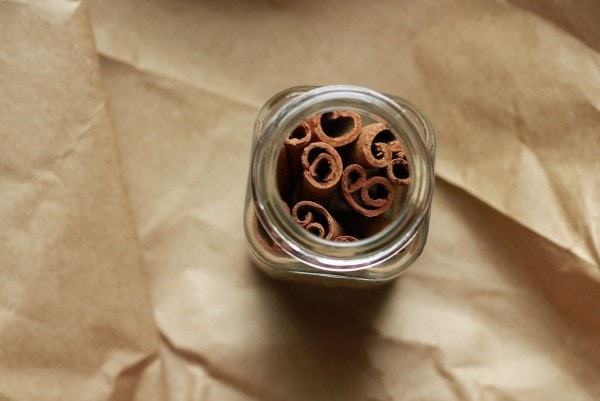 I cooked the apples until they were soft.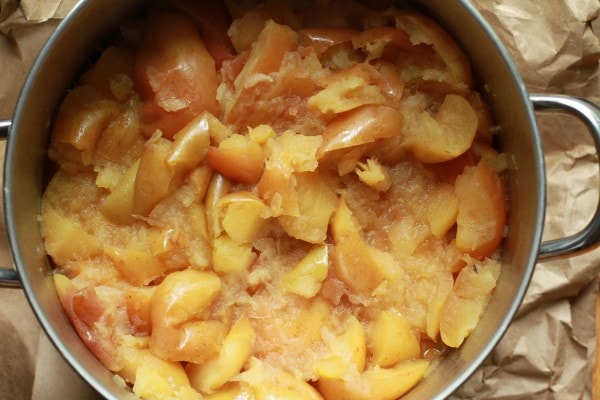 And then I ran them through my mom's most fabulous food mill.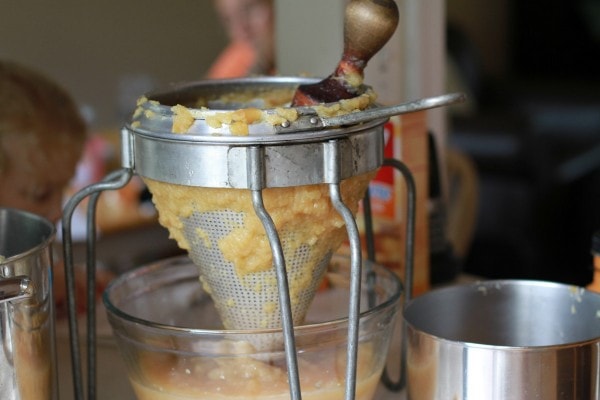 This pushes the cooked apple out, leaving only the peels. So, so, so much easier than peeling all the apples before cooking them. And this food mill requires no electricity…just arm power.
I know I saw one like this in a catalog a while back, but I can't remember the name of the catalog. It was a thick one that sold all sorts of self-reliant, old fashioned kind of products. Anyone?
I checked to see what Cook's Illustrated had to say, and they recommend this Cuisipro Deluxe Food Mill
. So, if you don't happen to have a mom who owns a food mill, you're not without hope. 😉
Since my apples were sweet, I didn't add any sugar to my sauce. It's 100% apples.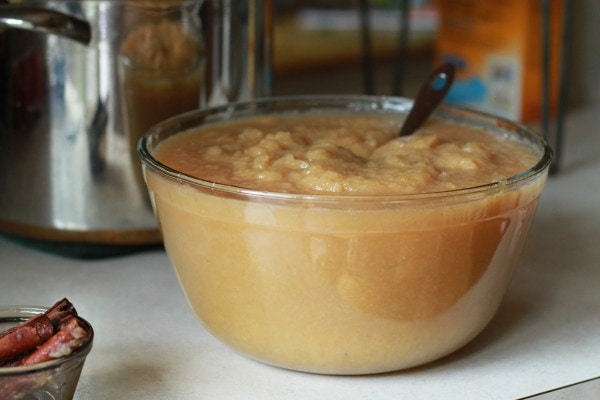 I put some of my applesauce in jars.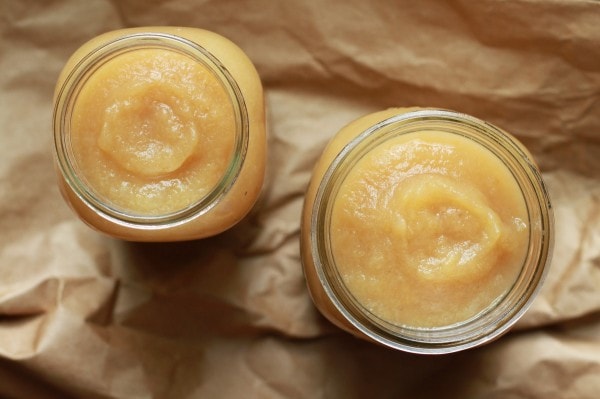 But since I canned so many tomatoes this summer, I didn't have enough jars to hold all my applesauce. That wasn't a big deal, though, because I was planning to just freeze my sauce anyway, so I used some regular glass and plastic containers for the rest of the sauce.
Here's my haul from a half bushel of apples, plus some that I picked up from the neighbor's apple tree (no one is living there right now, so they're free for the taking.)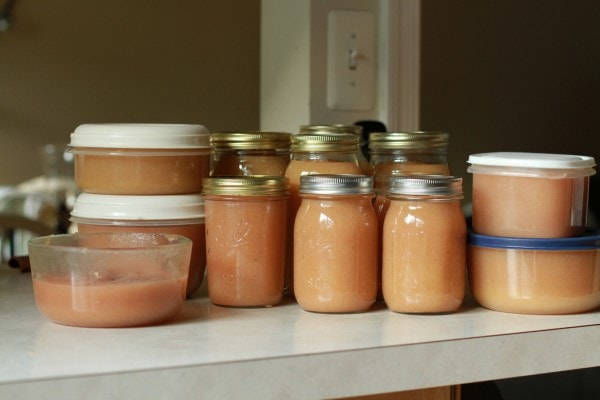 Since I had to buy most of the apples, I'm not positive that my applesauce has saved me money (whereas my canned tomatoes, made with free tomatoes, were definitely frugal).
I think I paid $22 for the apples, and I'm pretty sure it wouldn't cost me $22 to buy this much applesauce at the store.
But, I actually don't make applesauce to save money.
I make it because I grew up eating homemade applesauce, and to me, the stuff from the store seems tasteless, runny, and way, way too sweet. I'd prefer to eat no applesauce at all than to eat that, actually.
I am an applesauce snob.
Don't hate me.
Plus, as you all know, I'm trying to buy and eat more local food, and since the apples are from PA and from my neighbor's yard, I consider them to be quite local.
Also, this applesauce is of higher quality than the store-bought stuff. Mine contains nothing but apples…it's not watered down and it has no corn syrup.
And the only trash produced by this applesauce comes in the form of two paper bags, which can be recycled or composted. The containers are all reusable, and even the lids for my jars are reused (since I'm freezing the applesauce, I used lids that were previously used to seal jars, just like I do when I make yogurt.)
So, for all those reasons, I don't even care if this applesauce isn't frugal. For me, it's a worthy investment of time and money.
Have you ever eaten or made homemade applesauce? Tell me I'm not the only snob out there! 🙂