New here? Thankful Thursday is something we've been doing in these COVID times; a (frugal and free) exercise to help us hunt for the good that is in our lives and in the world, even in the midst of a pandemic.
It's Thursday again!
This week, I am thankful:
for the mum my aunt brought me from South Dakota
A chrysanthemum plant, not a mum/mom, just to clarify for all my UK readers.
My aunt read on my blog that I have not been successful at keeping mums alive, and so she dug one up from her house, put it in the backseat of her car, and drove it out here to the east coast.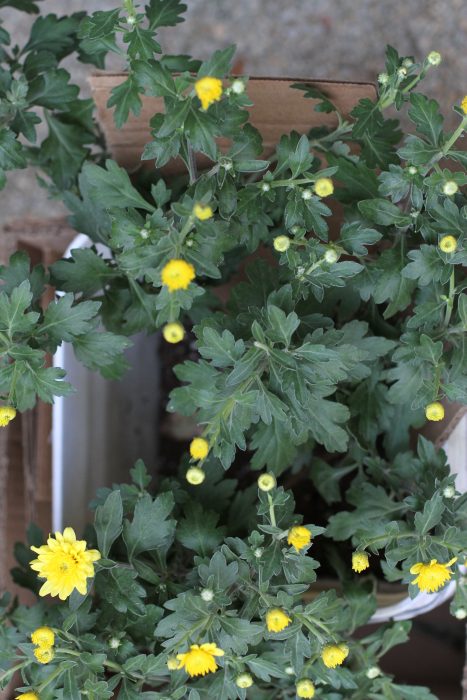 She and my uncle were already planning a visit…it was not just a trip to deliver a mum!
It's from a plant she's kept alive for a long time, so we know this is truly an heirloom variety and it SHOULD survive.
If it can live through a South Dakota winter, surely it will live here.
that my neck is calming down
After a streak of months without a stiff neck, I tweaked it while doing some chin-ups.
AUGH.
(Note: form over reps, Kristen! form over reps!)
Luckily, my physical therapist has given me some helpful stretches and such to treat this at home, so this is not lasting as long as my stiff necks used to.
the lovely weather of October
I really, really love the in-between temperatures this month brings. Not too cold, not too hot.
I know this it's not true everywhere (apologies to those of you who have snow already!), but October is delightful here.
that I'm getting a new window next week
For years, I have wished for a dining room window on the north wall; it gets awfully dark on this side of the house in the dead of winter, and there are no windows on the north wall at all.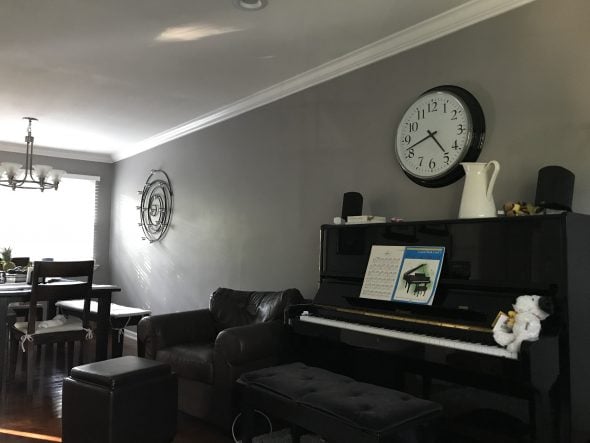 So next week, we are getting a new double window installed over there, and I am really excited about this.
Bring on the light!
(That candleholder will have to come down, but it's fine. A window is better.)
for very affordable pumpkins from Aldi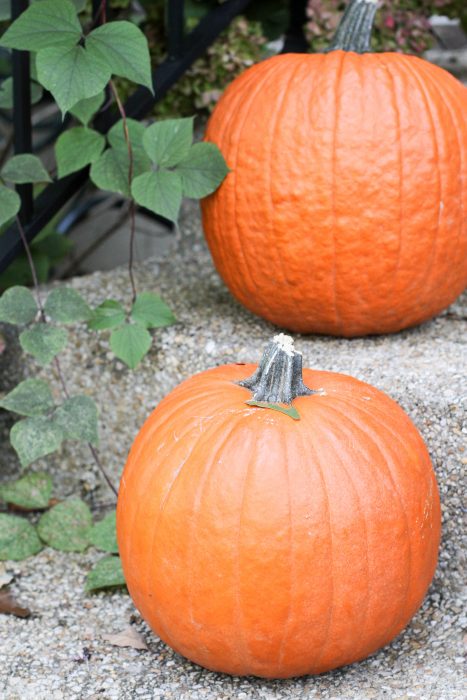 for no tax payments due right now
I know I have mentioned this multiple times but it bears repeating because I AM SO HAPPY to have a break from estimated tax payments until January.
It is a very lovely feeling to see paycheck come through and then realize that they can stay there instead of immediately heading to the IRS.
It feels like an enormous, "Phew!!"
In fact, when I think about it, I find myself doing a long exhale. Ahhhh.
for my quality pots and pans
Going to the beach is lovely, but a week of cooking with the kitchen equipment in a condo always, always makes me grateful for my own cookware.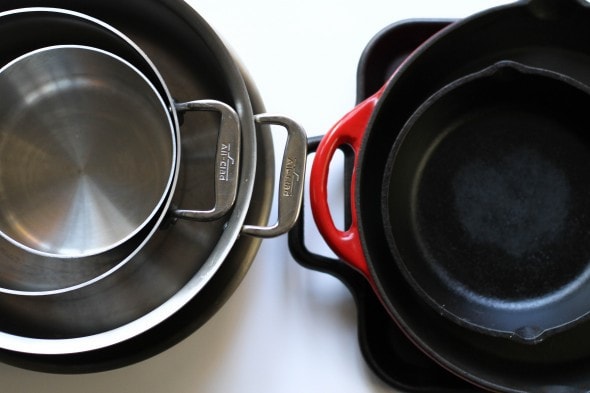 Condo kitchens are not usually very thoroughly equipped, and the equipment they do have is not exactly top of the line.
Which I understand! I wouldn't put expensive cookware in a rental either; people would probably just ruin it in a hurry.
Anyway, the view is not as good in my home kitchen, but the equipment is definitely better.
Here are the eight simple cookware pieces I keep in my kitchen.
(Though I'd add in my carbon steel skillet now. I need to update that post.)
that Lisey was able to fix her car
Her windshield washer bottle sprung a leak, so she ordered a replacement, and while the rest of us were at the beach (she stayed home to work and do college classes), she installed the new bottle, which involved removing the bumper.
I was so impressed that she did this all on her own.
Plus, she reattached her spoiler, which had come loose.
She's clearly buying into the "You don't need whiskers to do that" philosophy, which makes my mama heart proud.
That's my girl!
What are you thankful for today?