I didn't have time to write a blog post this weekend, and it's already noon on Monday. So, here is a quick and rather random post, just so you have something to read. 😉
Lately, I've been…
listening to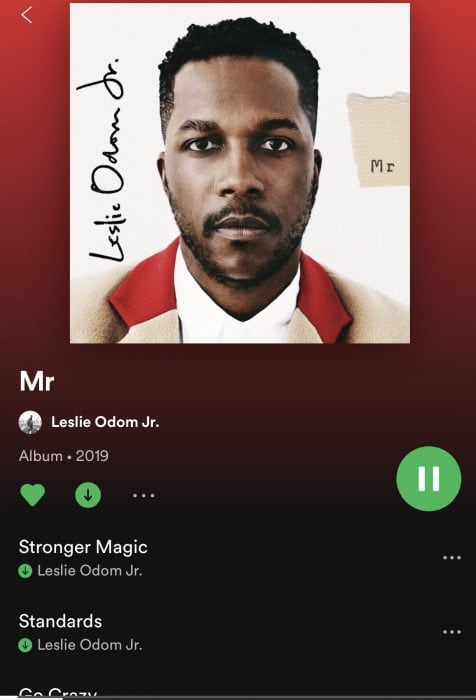 When I watched Hamilton with Sonia, I liked Aaron Burr's voice, which, of course, is Leslie Odom's voice.
So, I googled him and discovered he has some albums of his own. Sweet!
I've only listened to "Mr" so far, and I don't like all of the songs, but there are several I really like.
(a few tracks have a little language, but you can just set your Spotify to not download tracks marked with an E for explicit.)
Taylor Swift's Folklore
Since I'm in a different stage of life than Taylor, I don't exactly resonate with the lyrics of her songs, but I do like the airy (and not so pop-y) sound of a lot of her songs on this album.
Quite a few tracks on this album are marked E, but again, Spotify's filter is very handy. 🙂
Instrumental study mix on Spotify (ha)
Sometimes I need to work on my computer while Mr. FG has work meetings, and I find it to be very helpful to put earbuds in with an instrumental mix on Spotify.
I just cannot type words into a blog post while listening to his co-workers talk!
reading
I finished this one, a reread because it was assigned for book club. It is just as heartbreaking the second time through, and I think it's something every American should read at least once.
Bryan Stevenson is doing seriously amazing work to help people who have no voice and I cannot applaud him and his non-profit enough.
This one is written by Ray Hinton, a guy that Bryan Stevenson helped off of death row. This guy sat on death row for 30 years for a crime he didn't commit. Can you even imagine the horror of that??
I just got to the part where Bryan Stevenson's team has arrived to help, and I wanted to cheer.
This is a memoir by Ruth Reichl, the editor of Gourmet magazine. I'm about halfway through, and so far, I like it, and I want to check out some issues of Gourmet now.
I have to say, though, reading The Sun Does Shine and Save Me the Plums at the same time is sort of weird. The problems that Ruth Reichl is facing seem so very small in comparison to Ray Hinton's problems.
And the problems I face in my own life are definitely more similar to Reichl's than to Hinton's.
watching
Hmm. I watched Hamilton with Sonia.
And I've watched some episodes of Criminal Minds with her as well.
I have to say, though, I like crime shows like CSI better. There's less scary stuff on CSI (as I remember it) because they're not usually actively chasing a killer. I'm kind of jumpy, and my goodness, Criminal Minds makes me jump every single time.
And honestly, I like shows such as The Crown better than crime shows. Give me all the period dramas!
working on
getting my boating license
Not because I'm going to drive a boat, but because if I get my license, then I can go out on my brother's jet skis with him or with Mr. FG.
I am learning some good information, but as with any licensing course, there are plenty of cheesy videos.
(Did you know life jackets make you look cool??)
decluttering!
Zoe and I tackled the laundry room, so I've been busy giving away stuff from that room.
And I helped Sonia get rid of a dresser she doesn't need in her room.
I'm still shipping out books that are selling on eBay too.
On a related note, here's how I declutter without creating trash.
What have you been up to lately? I'd love to hear!