but I'm always still amazed at how a few simple steps transforms a gallon of milk into this: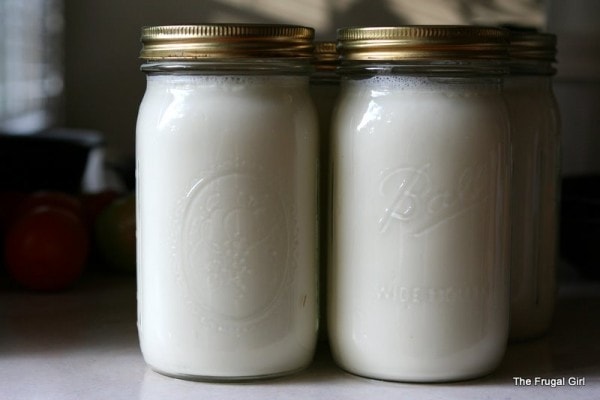 And I always feel really satisfied when I load my fridge up with a fresh new batch.
Learning how to make cottage cheese is next on my project list (I will, of course, share with you if I manage this successfully.).