On Tuesdays and Thursdays, I post a picture and just a few words.
During the school year, I'm a pretty faithful bread-baker. This is due largely to the fact that a fair amount of staying home is necessary to get our school work done.
And if I'm home, it's not that hard to throw together a batch of bread, especially because a lot of the work can be done here and there in the midst of helping with schoolwork.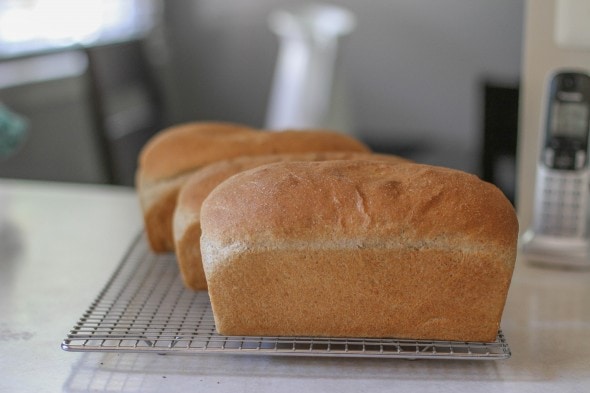 But this summer, I was so busy doing projects, decluttering my house, and taking my kids out to do fun stuff, I barely made bread at all.
At first, my kids were sort of ok with this, but by the end of the summer, Zoe was all, "Mommm! I'm so tired of store-bought bread!".
So, she was pleased that last week, when school started, I finally made some loaves of whole wheat bread again.
___________________________
Whole Wheat bread recipe here.
Epic cooling rack here. (Amazon affiliate link)
My favorite bread pans. (not an affiliate link)