Hey everyone!
I have five small-ish things to share, so I figured a miscellaneous post was the best way to do that.
Ready?
1. Help me think of a new question for interviews!
I got some helpful feedback from readers about the questionnaire, particularly about #10, which is, "Share a frugal tip with your fellow readers".
After over a year of running these interviews, some readers are feeling like, "Oh, everyone already shared my best frugal tips!" and then they are hesitant to participate.
That makes sense to me. So, help me come up with an alternative.
What question would you like me to ask readers instead? It doesn't even have to be a frugality question!
Also: if you are not particularly frugal, you can still participate. Remember Rose? She labels herself as non-frugal and we all had fun meeting her. 🙂
2. Yes, I got a tattoo.
Several readers noticed it in the picture of my shoes yesterday: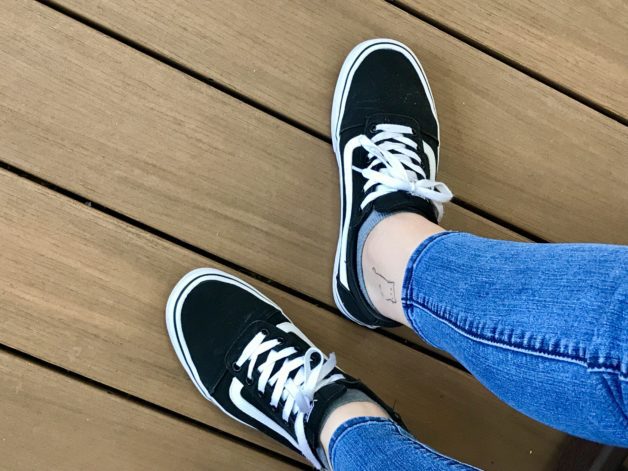 Here's the story: when Lisey came home for Thanksgiving, she was like, "Mom! We should get a cute matching tattoo, and then I will always have a little connection to you no matter where I am."
I told her I'd think about it and decide by Christmas, so on Christmas break, she and I got matching cat ankle tattoos.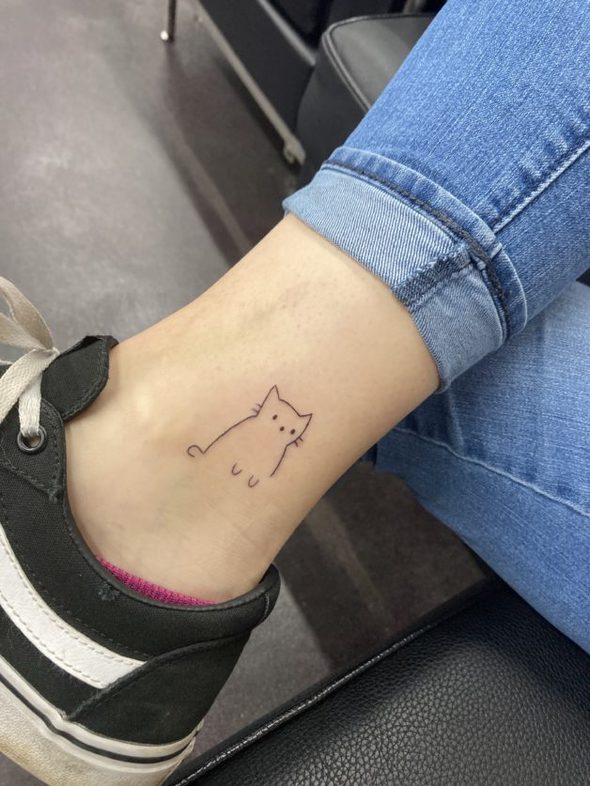 Someone in my real life said, in all seriousness, "Well, if you want to have a party lifestyle now, go ahead…"
So I just want to assure you: I am not about to go crazy. I may never get another tattoo in my life. My decision to get a tattoo is 100% about my love for Lisey and is also 100% not about any major shift in my personality.
And the only related-to-my-tattoo party in my future is one where there are lot of cats involved. 😉 Like…shifts at the cat shelter.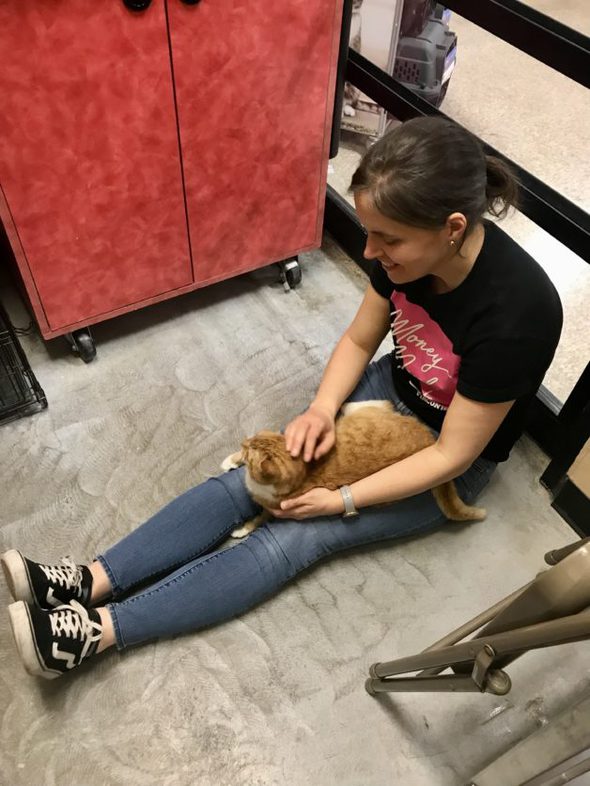 3. I added three medical memoirs to my review list
My rate of non-school reading has slowed during the spring semester, but I have added three memoirs to the ongoing list I shared with you (the list has titles, cover photos, and tiny reviews).
You can see the updated list in this post; the top three are the newest ones I've read.
I still have a large stack of interesting to-be-read books in this genre, but it will be slow going until the semester is over.
I do set aside time to read a chapter or two before I go to sleep at night, though, so I am still squeezing in a little fun reading even in the midst of Anatomy and Physiology.
4. The American Frugal Housewife
I recently got out my copy of this little book, published in 1832.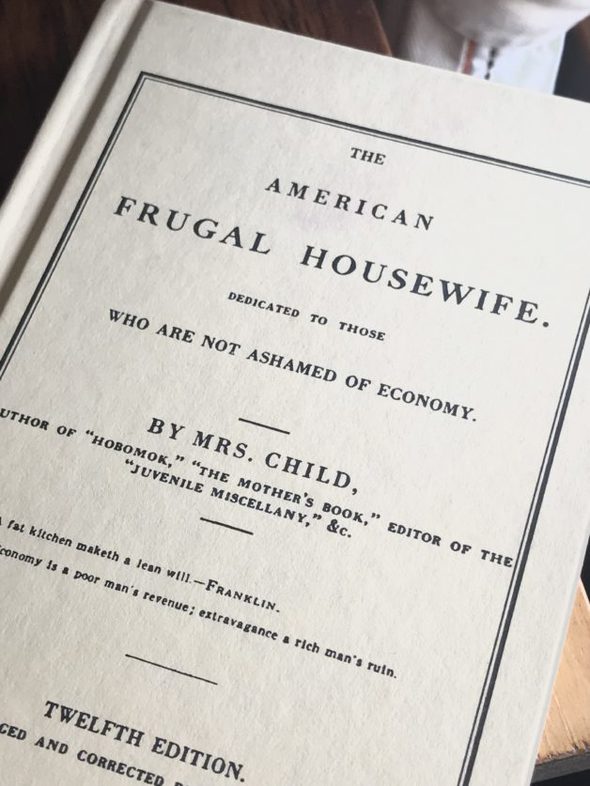 Some of it is terribly out of date:
"If your husband brings home company when you are unprepared, rennet pudding may be made at five minutes' notice; provided you keep a piece of calf's rennet prepared soaking in a bottle of wine."
Imagine: Oh, you want pudding? Right now? No problem; let me just pull out my calf's rennet.
But there are good gems in here too:
"The true economy of housekeeping is simply the art of gathering up all the fragments, so that nothing be lost. I mean fragments of time as well as materials. Nothing should be thrown away so long as it is possible to make any use of it."
I have a physical copy, but you can also read this book online via the Gutenberg Project.
My contact at Vitamix knows my readers like to save money, so he reached out to let me know that there's a sale on a reconditioned Vitamix model right now through Sunday, 3/20!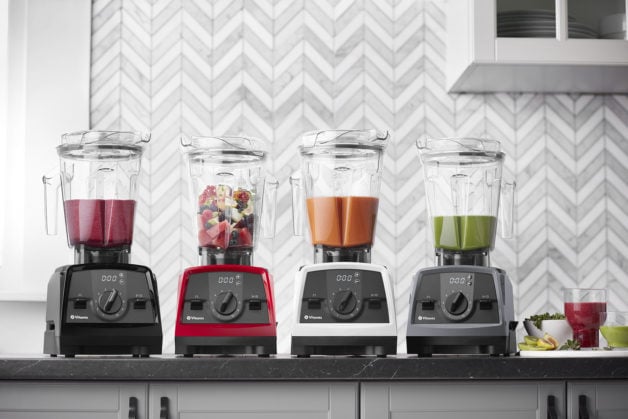 This sale is for the Certified Reconditioned V1200 Blender.
Normally it's $449.95 but right now, it's marked down to $329.95 (a $120 discount!).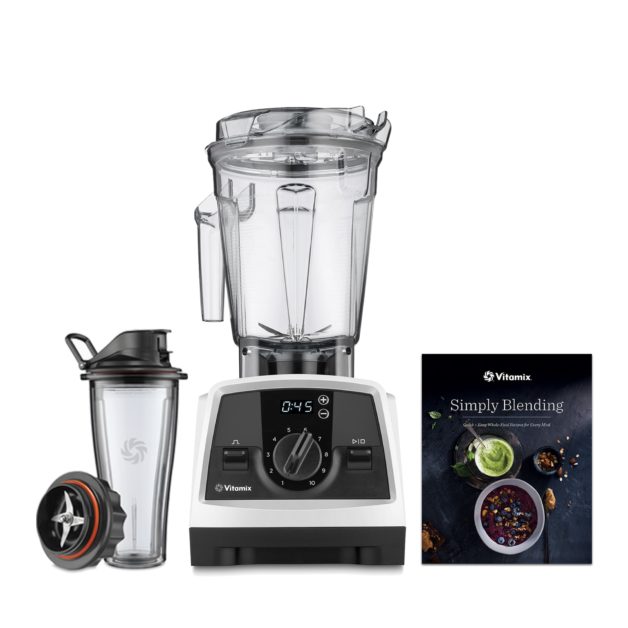 This set comes with:
a 64oz container
20 oz. blending cup and blade base
Simple Blending cookbook
a standard 5 year warranty
I have not personally tried this model; mine is the older style with the super tall container, BUT I can definitely vouch for the Vitamix brand of machines (mine is going strong after many years) and the 5-year warranty is hard to beat.
Vitamix even pays the shipping both ways if you need to use the warranty.
Of note: I make a practice of buying reconditioned items, especially when they come with a great warranty. A lot of times they are just as good as a brand-new item; sometimes the box is just a little damaged, and that is totally worth a discount to me!
Comment on anything you wish, but definitely do share your interview idea questions.
Thank you!