A few weeks ago, there was a discussion in the comments of a Meet a Reader post where Rose was saying she's not naturally frugal, and that it would be fun to hear from a reader like herself.
So, I emailed and asked if she'd like to be featured, and she said yes!
1. Tell us a little about yourself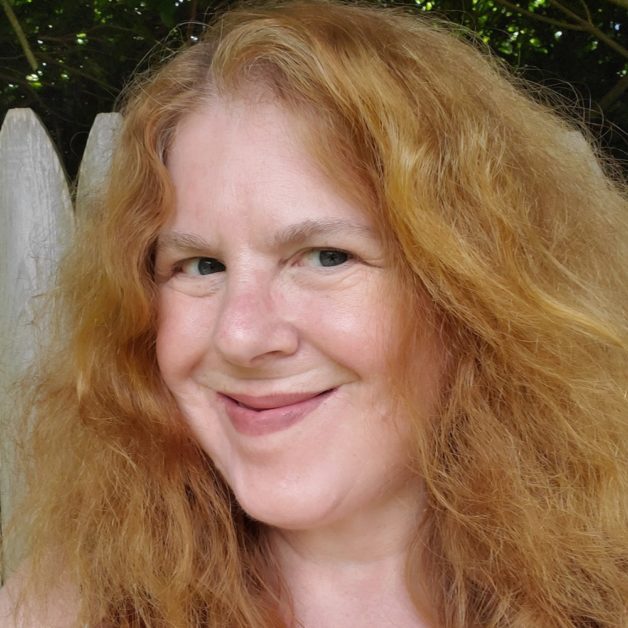 I'm 55, a real estate blogger and high-tech editor and writer. I live in Montauk, New York, a town in the famous Hamptons. My family has deep roots here and we've never been rich.
My two children, a boy who is 26 and a girl who is 24, are currently living with me, going to college remotely. Yes, they're taking the scenic route through school.
We also have two barky hound dogs and a cat with RBF.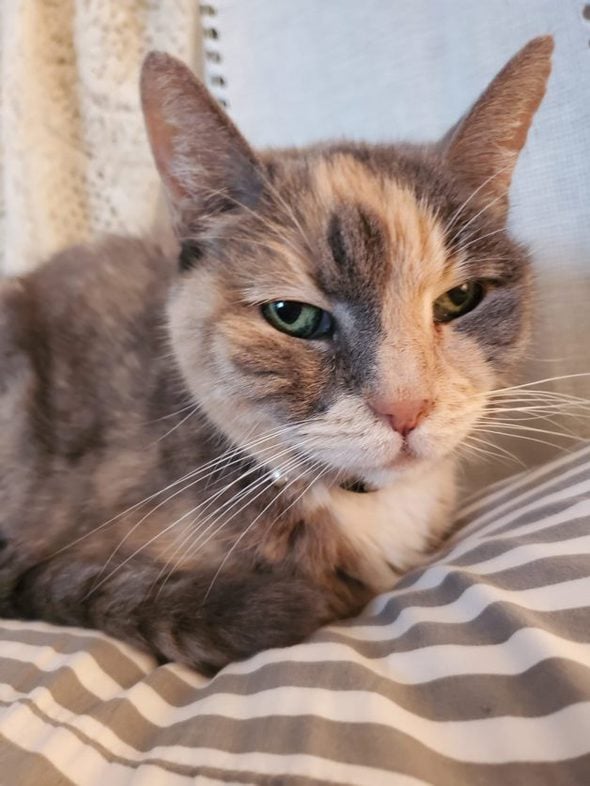 I'm currently trying to sell my wonderful house overlooking the ocean to downsize and simplify life.
2. How long have you been reading The Frugal Girl?
A long time, at least ten years. I swear my mind, which I used to compare to a laser beam, is now more like a flickering flashlight with dying batteries. Sheesh!
I love Kristen's calmness and matter of factness, and lately her emphasis on thankfulness and gratitude really resonate with me.
3. How did you get interested in saving money?
I am not naturally frugal. I grew up as the child of an NYPD officer and a housewife on Long Island; there were four of us kids and my parents have champagne tastes.
I often compare my childhood to the short story "The Rocking Horse Winner": "there must be more money, there must be more money."
I grew up thinking that no matter what, I'd make a lot of money as an adult and never have to worry.
Well, in many ways it came true. In the late 1980s, despite my being a history major at a Seven Sisters college, I became interested in computers and networking. This eventually led to a job in the tech industry in the 1990s, which proved to be extremely lucrative via stock options.
But all good things come to an end. I loved our upper middle class suburban life, but my husband had a midlife crisis and walked out on us in 2013. I thought we were happy.
We—the kids and I—have never recovered from the shock. I had to sell many of our possessions just to keep ourselves going.
However, things are on an upswing for us and I'm proud to say I've (almost) gotten both my children through good college educations virtually on my own, and they'll have no college debt.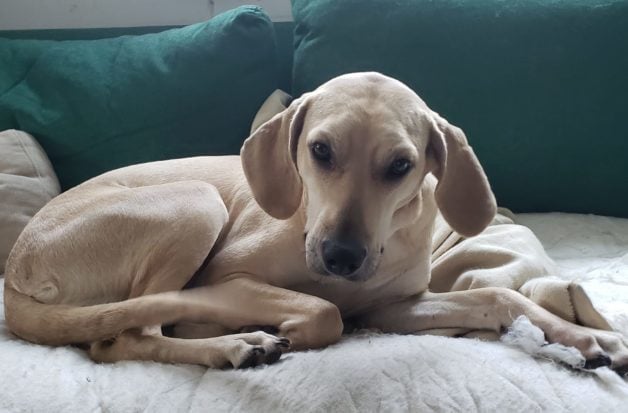 3. What's the "why" behind your money-saving efforts?
I want to stop worrying. I've had the past bunch of years on high alert, with all kinds of family, financial, legal, and career disasters, and I want to be more serene. Like Kristen!
(Note from Kristen: just so you all know: I am not always serene and I definitely do find myself worrying sometimes! )
Once my house sells, I can buy a smaller place with cash and have a tidy sum for retirement. That said, a "smaller place" here is north of $1M. Sigh.
Reading about frugality on blogs gives me a soothing feeling, almost as if I were actually frugal!
5. What's your best frugal win?
Buying an antique clock for $2000 at auction that's worth about $30,000. That's just me having an educated eye and getting lucky, really.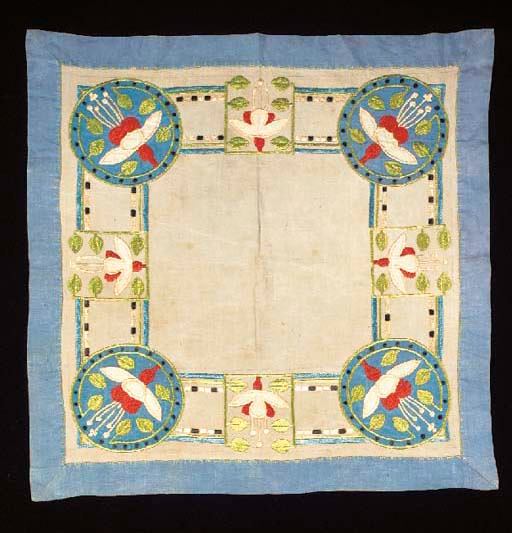 Buying my house at just the right time: it's now worth ten times what I paid for it in 1999.
6. What's a dumb money mistake you've made?
I'm not sure I have made many. I've done some things that I'm not crazy about, such as emptying my 401K account, but at the time it was necessary to survive.
I do buy stupid things I don't need now and then (and by "now and then" I mean "quite often in this pandemic because I'm bored and stressed").
I was in the hospital in November for a week with Covid, and my mother, in a nursing home, has had Covid twice and a serious operation once in the past year. And I haven't been able to see her
I can't Zoom or anything like that because the cellphone I pay for her "doesn't work" and though I've asked nurses there to help, they won't.
If I could see her, I could fix the cellphone. I have to stop writing about this because I'm so frustrated with the situation. But yeah, I get annoyed and frustrated easily and buy myself something I don't need to relieve tension.
I do, however, almost always make a good dinner from scratch every night. I will also mention that some FG recipes, such as the red sauce chicken enchiladas, have become family favorites.
7. What's one thing you splurge on?
Antiques—I'm a ferocious collector—and self care. Twice a year I get Botox on my forehead to erase my constant angry-frown-line-squint—which I hate—and two or three times a year I get a massage.
Massages here are so expensive I don't treat myself often enough, although I have fibromyalgia and they do me a lot of good physically.
8. What's one thing you aren't remotely tempted to splurge on?
Flashy cars.
My old and sensible Toyota Camry is, I joke, the Worst Car in the Hamptons (even my cleaning lady drives a better car) but it gets me where I need to go. If the memoir I'm working on is a bestseller, however, you better believe I'm buying a 1960s aqua Mustang.
Organic produce is another thing. I am not at all convinced they make an appreciable difference in one's health. I think that's magical thinking. I do prefer to buy more humanely raised animal products as I'm an animal lover.
9. If $1000 was dropped into your lap today, what would you do with it?
Put it towards my son's LASIK. He's dying for it and it's something I want to do for him.
10. Share a frugal tip with other Frugal Girl readers
You would be surprised what you can fix yourself around the house with Youtube videos! I am the worst, most helpless stumblebum when it comes to practical skills, but I learned to re-light my gas hot water heater myself, drill holes in ceramic tile to install a shower curtain rod (after I did it, I ran around the house yelling, "I AM THE CHAMPION, MY FRIENDS"), fix appliances, and so on.
(Yes, Rose!! You don't need whiskers to do that. -Kristen)
I always fix my own computers and phones, too. Google what is wrong, and there will be an answer out there.
And you can watch Youtube videos as many times as you like while you try to figure out what to do and no one will be the wiser.
As for parts for appliances, they're widely available online too. I even figured out a replacement for my 1959 Westinghouse electric range oven unit by myself. (Hey, it's aqua colored. I am biased.) If I can do it, I assure you, quite literally anyone can.
____________
Rose! Thanks so much for answering the questions and for sharing pictures. It was fun to get to know you better.
And I hope you get to see your mom, at least via Zoom, soon.
Readers, if you have questions or comments for Rose, leave 'em here! I'm sure she will be by to read and respond.