I and lots of other Frugal Girl readers have been busy working on eating the odds and ends in our freezers. We've been chatting about that all week on the FG Facebook group, but I didn't share all of my freezer adventures there.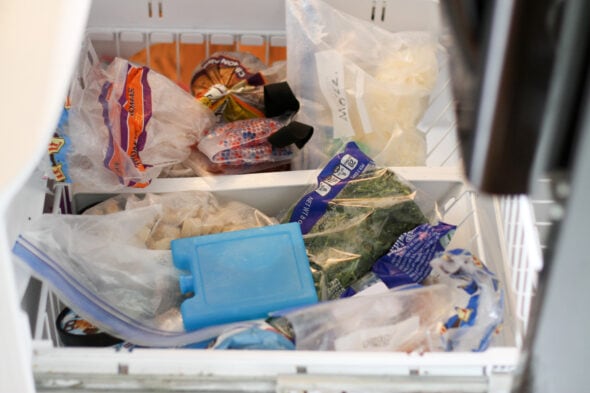 The whole rundown is here!
For a refresher, here's what I started with.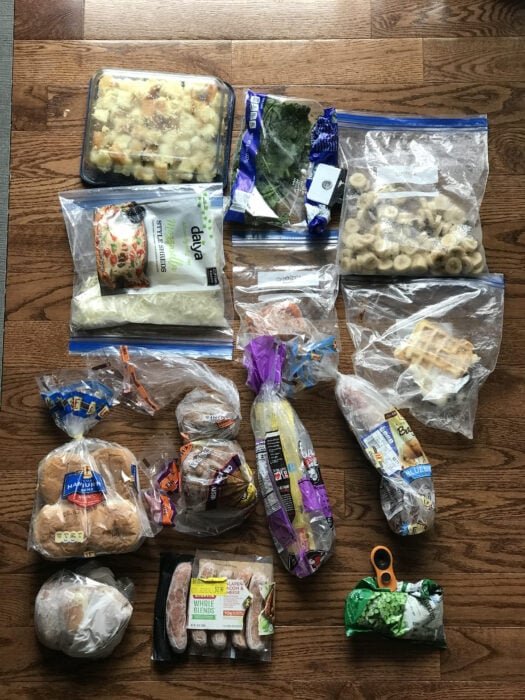 And here's what I did with my food.
Bananas and spinach = smoothie.
Well, bananas, spinach, yogurt, and mango, to be more precise.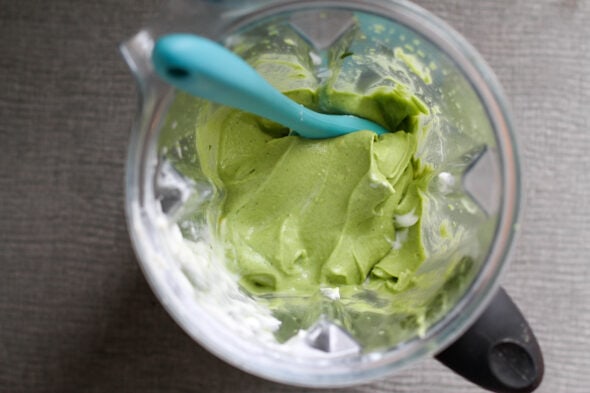 The Vitamix does a great job of blending up greens; no small green bits like with my old cheap blender.
(I bought my Vitamix myself. Here's my unsponsored review, written a year after purchase.)
I made two smoothies, and the spinach and the bananas are now all gone.
Woohoo!
Also related: a post about the differences between a Vitamix and a Ninja.
Mozzarella + flatbread + small bit of tomato sauce = pizza
The flatbread and tomato sauce were unpictured, but they were indeed in my freezer.
So, Zoe's lunchtime creation was a win on multiple fronts.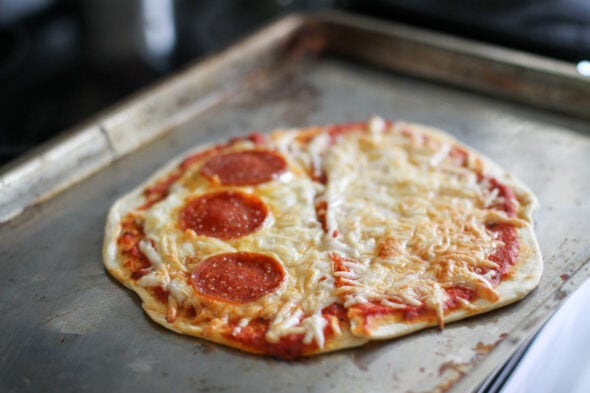 Bread cubes = French toast casserole
I use Pioneer Woman's recipe, which is simple and delicious and very not good for you.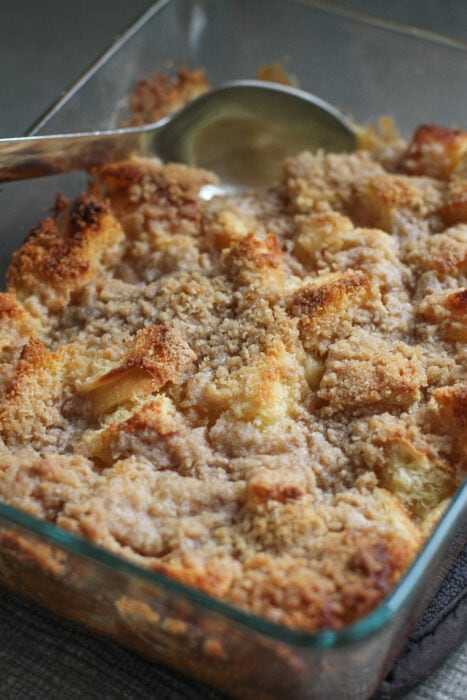 It IS a very good way to use up dry bread, though!
Chicken thighs = chicken lettuce wraps
I had just a pound of thighs, so I poked around the ATK/Cook's Country/CI website to find something that
used a pound of thighs
didn't call for anything not already in my pantry/fridge
And a chicken lettuce wrap recipe fit the bill. Yay!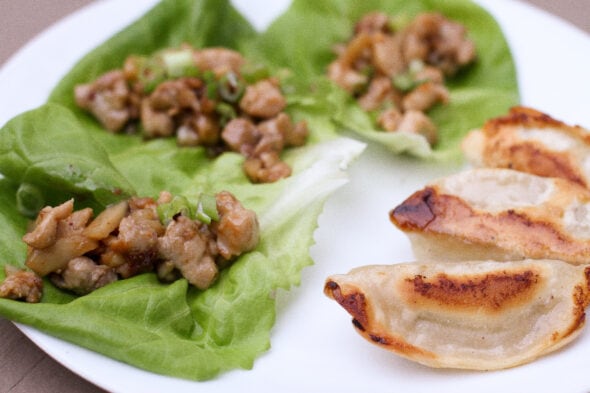 Waffles: toasted and eaten
That was easy!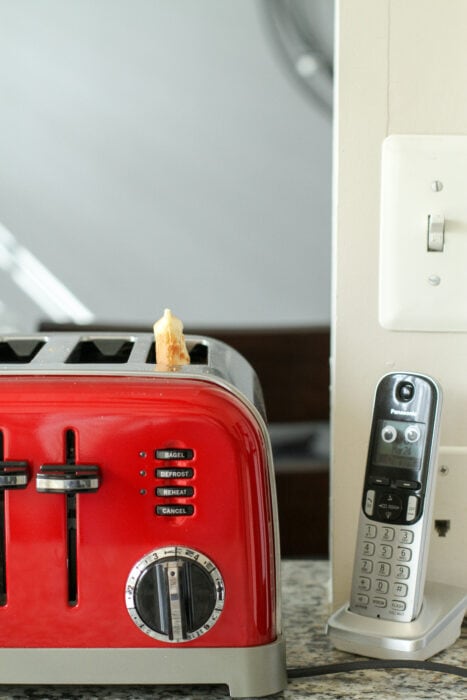 Bacon + OJ = breakfast for dinner
We ate the bacon along with buttermilk pancakes (which used up the last of the buttermilk.)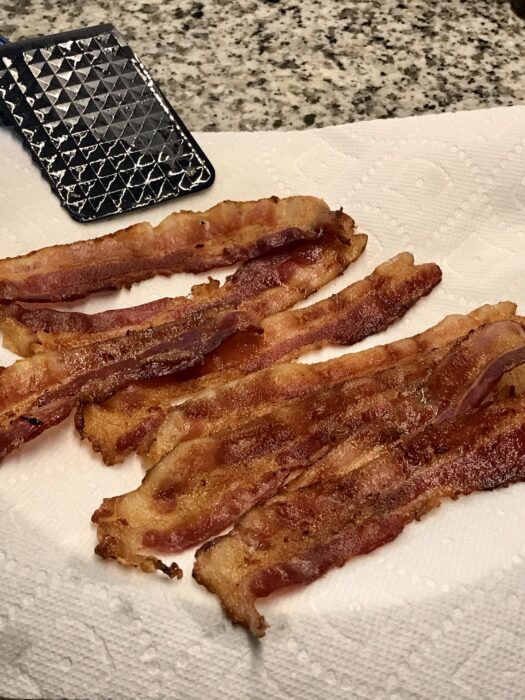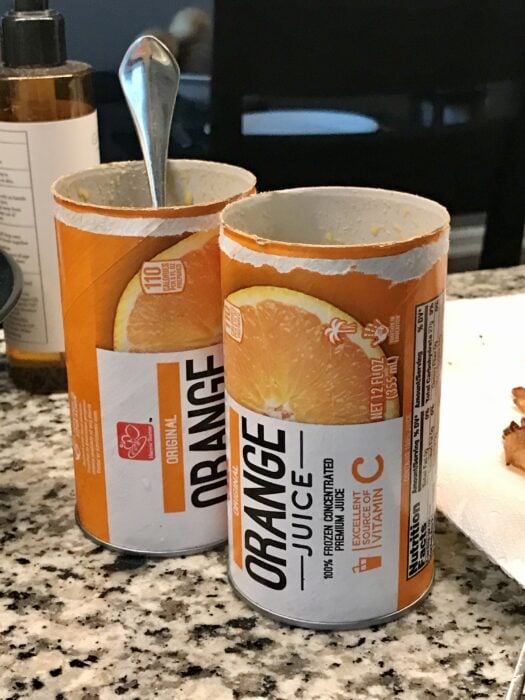 And I had some partial containers of OJ concentrate in there too, so I made a batch of Orange Julius.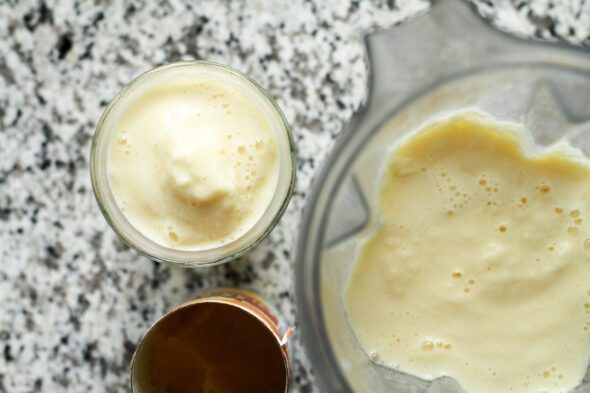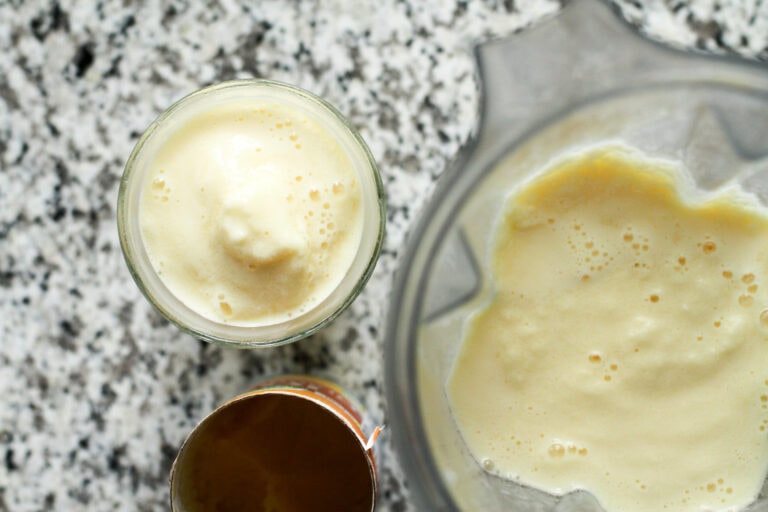 Burger buns = fish cake sandwiches
These were slightly worse for the wear due to being in the freezer for a while, but I buttered and toasted them in the pan before assembling the sandwiches, and they were great.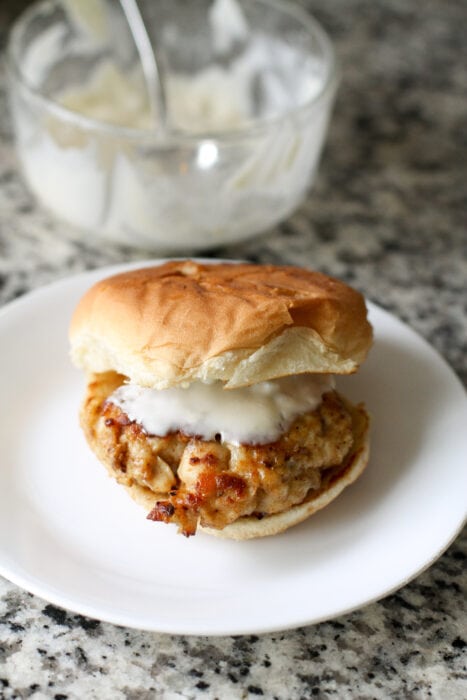 Heating tortillas, buns, croissants, and any other dinner breadstuff really makes such a huge difference!
(Here's how I make my fish cakes. Easy and delicious!)
Mozzarella = homemade pizza
I made two homemade pizzas on Friday night to use up the rest of the mozzarella.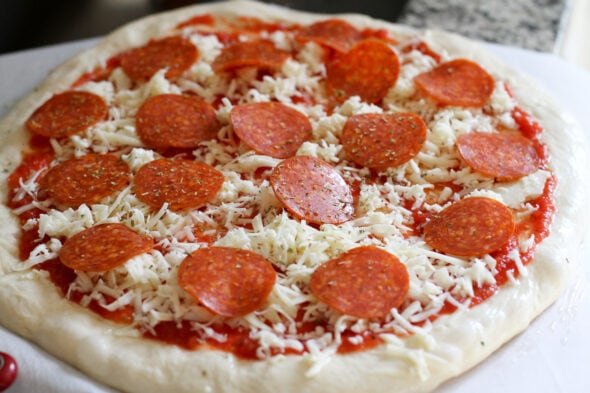 This is the recipe I use to make regular pizza.
The dough recipe in that post is really good, but the baking tips in that post are what will really elevate your homemade pizza.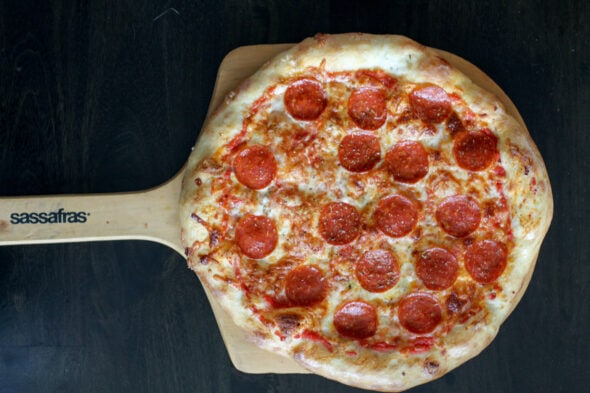 We've tried a few non-dairy cheese alternatives for Sonia, but all of them have been pretty bad.
So, this time I made half of one pizza with just pepperoni, sauce, and a little bit of Parmesan (which doesn't seem to bother Sonia), and she was very pleased with the results.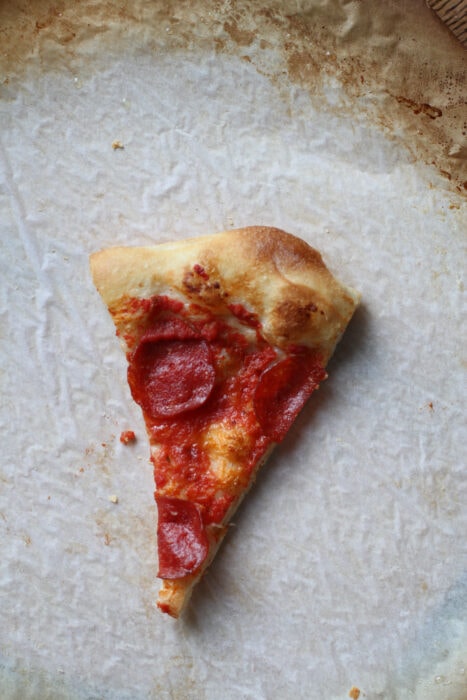 Whew. Now we don't have to skip pizza night anymore.
What do I have left?
I didn't get through everything, but I'm happy with my progress. I have just 5 items still to go!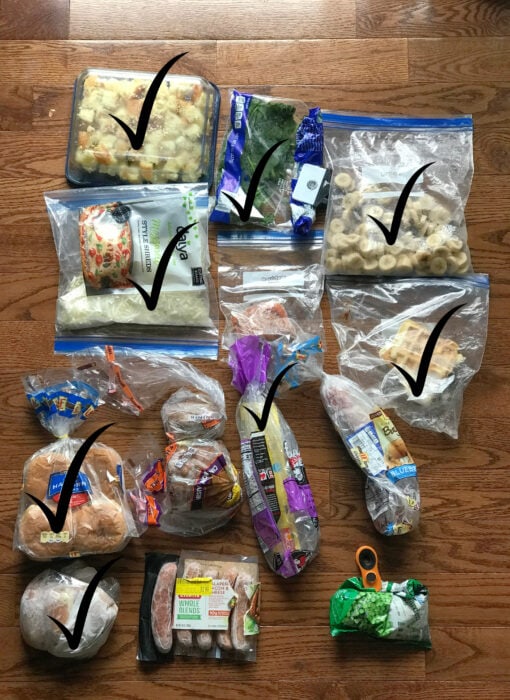 Here's what I have left, along with the plan for using it.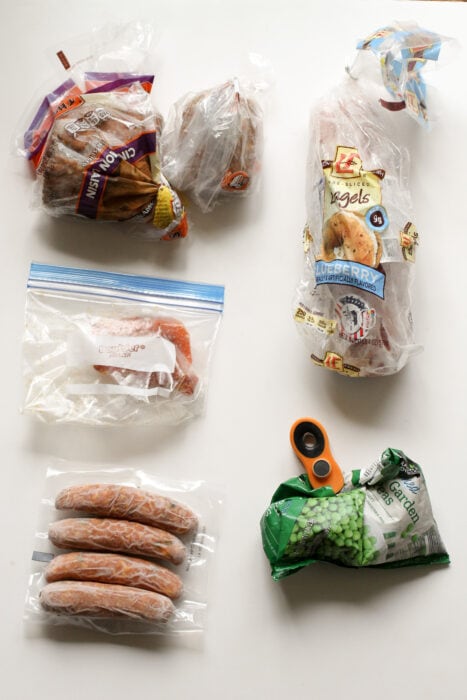 roasted orange pepper (maybe a batch of this mayo)
two partial banana bread loaves (we'll thaw and snack on them)
pork tenderloin (a pork quinoa bowl is on the menu)
five chicken sausages (we'll eat these for lunch)
half bag of peas (these will go in pork tinga)
How are things going with your freezer/pantry?