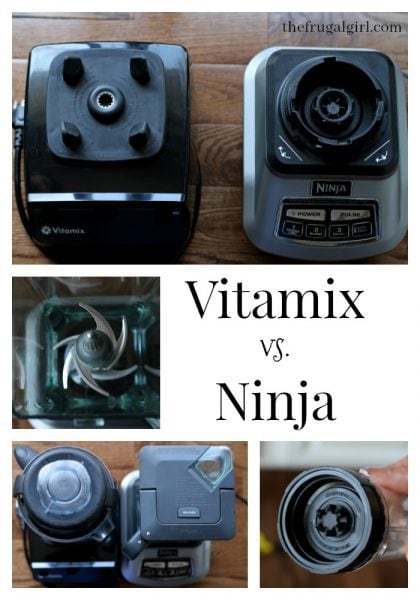 No, I didn't go buy a Ninja! I'm still quite in love with my Vitamix and I'm pretty sure I'll never buy another blender.
But my parents DID own a Ninja, which gave me the opportunity to see how it holds up.
I say "did", because my parents' Ninja had problems, and they now own the same Vitamix I do. 😉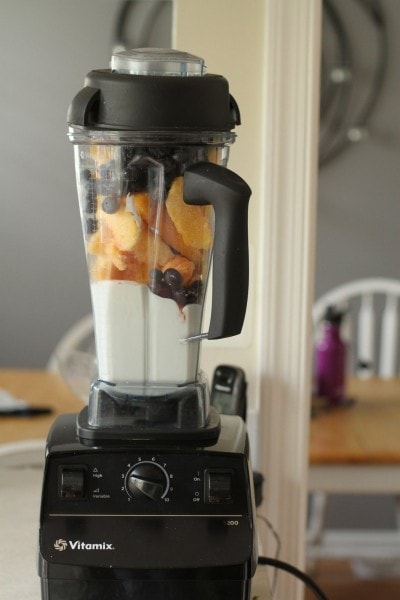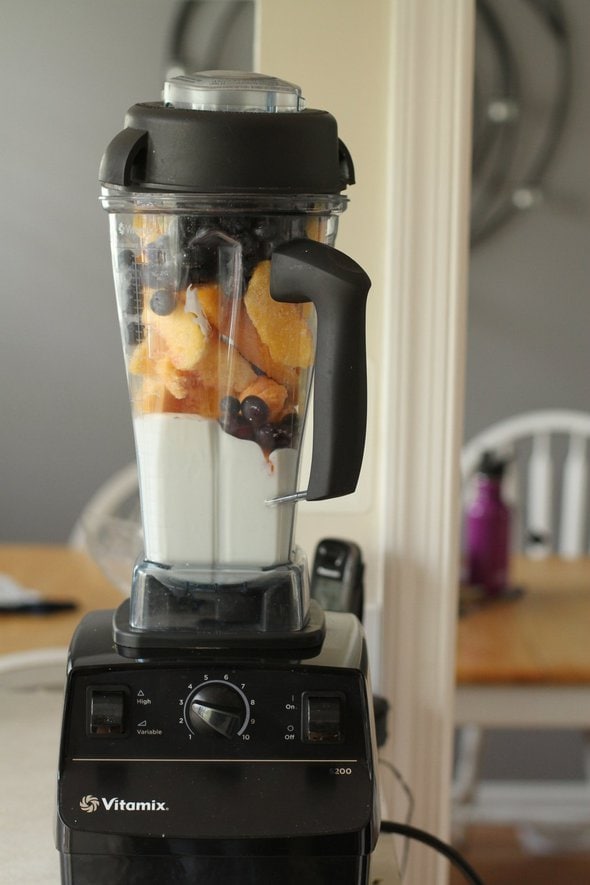 Anyway, I took the opportunity to take a few comparison photos that might be helpful for those of you hemming and hawing over a blender purchase.
My parents use their blender like I do: mostly for smoothies that involve yogurt and frozen fruit.
The Ninja did a pretty good job of handling that task, but it's not quite as good at pureeing greens as the Vitamix.
However, my parents' chief complaint is this: that the blade mechanism on the Ninja is made of thin metal covered in soft plastic.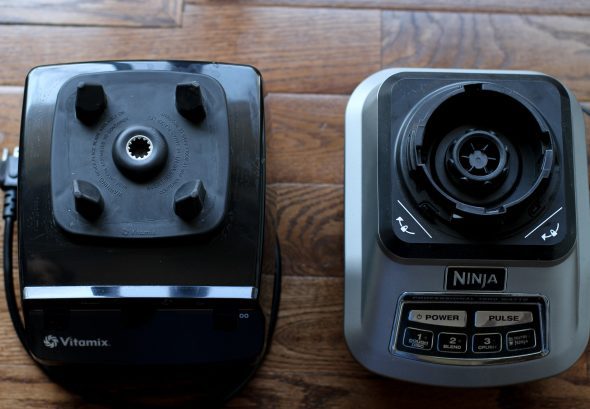 And this is true of the base AND the cup/pitcher, though it's especially problematic with the single serve cup.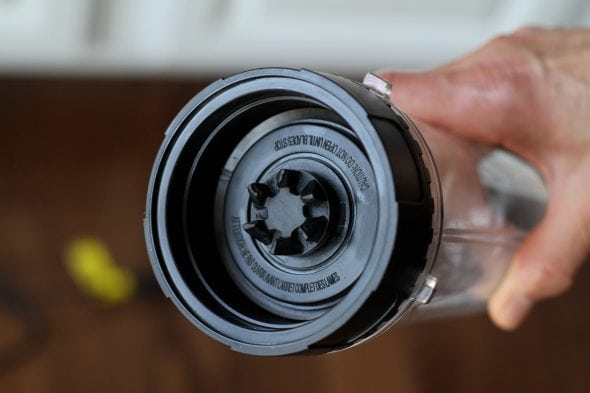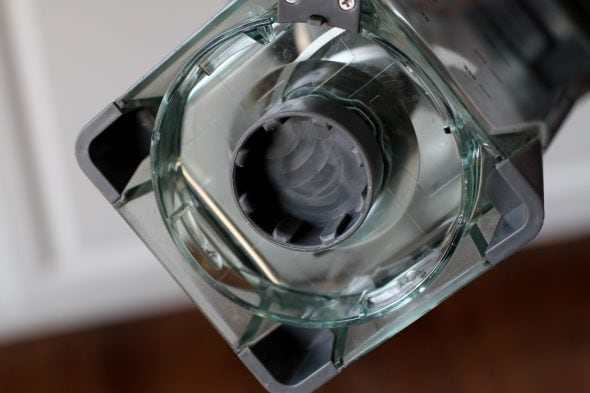 What happens over time is that the soft plastic wears away/breaks off, and then you're left with a non-functional gear tooth.
(a seriously dumb design)
My dad was able to find a replacement on eBay, which is the one in the photo (their original one had a bunch of missing gear teeth.)
But as with my old blender, he'd have to keep on buying replacement blender cups because it's only a matter of time until the new one starts coming apart as well.
Soo, my siblings and I gave them a Vitamix 5200 for a Christmas gift, and my parents sent the Ninja off to craigslist land. 😉
They like the Vitamix better than the Ninja for several reasons.
Obviously, they're happy that the gear parts aren't falling apart (the Vitamix base part is metal and so is the gear on the pitcher).
But they also have found the performance to be superior (and quieter!), which is interesting, as the Ninja has a lot more blades than a Vitamix.
Ninja blades: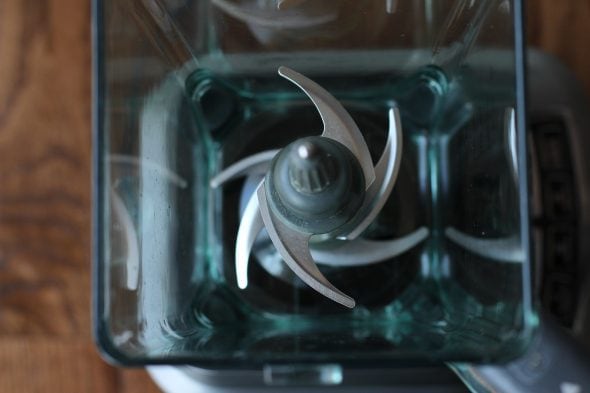 Vitamix blades: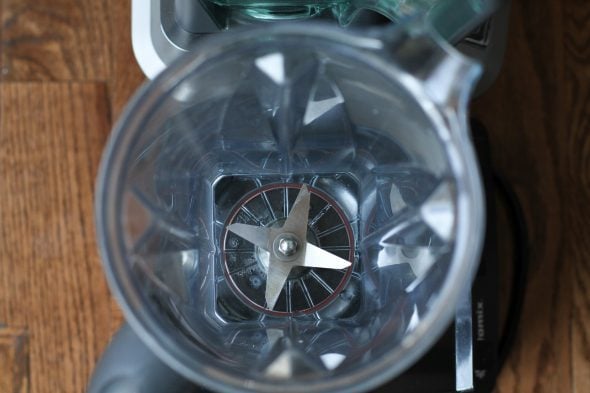 Because the Vitamix has fewer blades, they've found it to be much easier to clean, which is a nice bonus.
They also like the lid design of the Vitamix. The Ninja lid has more parts to clean and has to be locked on in a particular way for the blender to turn on.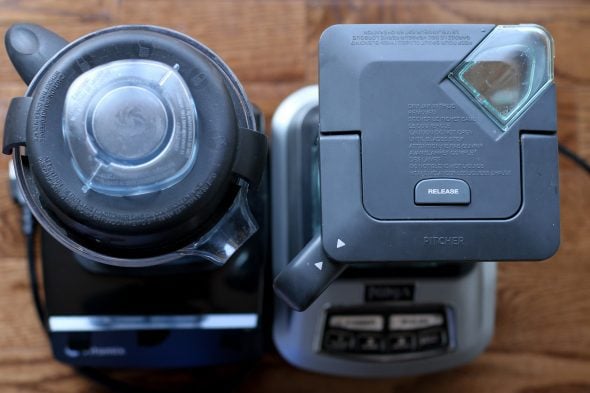 Oh, and I was worried the Vitamix would take up more kitchen space than the Ninja…but as it turns out, they're almost exactly the same size.
Anyway, my parents are very happy with their Vitamix, and I don't think they miss their Ninja at all. 😉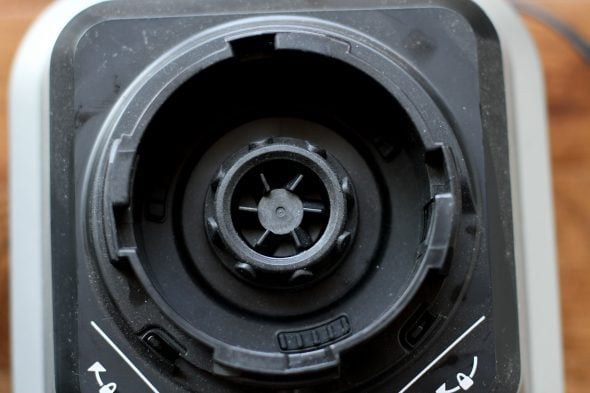 In a nutshell, the only advantage the Ninja has is the cheaper price.
The Ninja costs just a bit under $100 and a refurbished Vitamix like mine costs $329.
There's a $229 price difference there, which is not insignificant.
So.
If you're a pretty occasional blender user and if you don't usually pulverize greens, the Ninja would probably work out fine for you, and you could use your extra $229 for something else!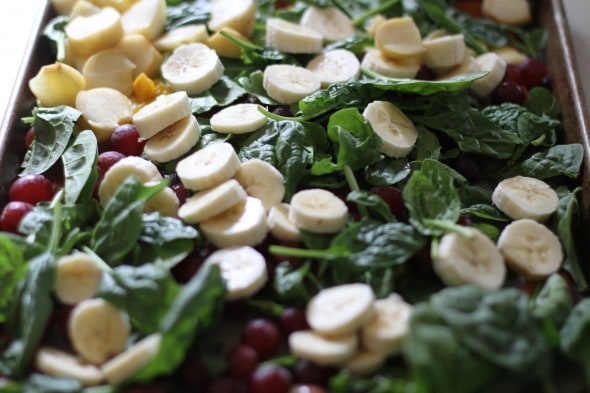 But if you're a person who makes green smoothies multiple times a week, it might be worth it to spring for the Vitamix instead.
It'll probably last you a lifetime and if you add in the better performance, easier cleaning, and simpler lid design, then that just might tip you over into the Vitamix-buying club.
_______________
I always like to see how products pan out in real life for real people, so I hope this was helpful to you if you're in the market for a blender!
_______________
P.S. Neither Vitamix nor Ninja have any idea I exist, and all the blenders mentioned here have been purchased by us.
P.P.S. Vitamixes are expensive, yes. But they fit in nicely with my "Could this be an heirloom?" philosophy of shopping. Expensive up front, frugal in the end.
Save