Hey everyone! It was good to unplug for a few days, but I'm glad to be back.
How about a Five Frugal Things post to kick things off?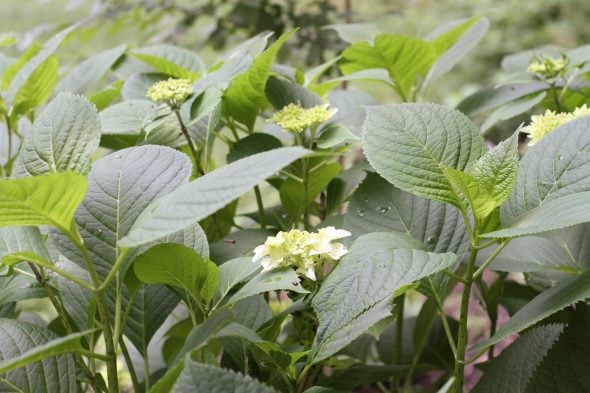 1. I checked around for a deodorant sale price.
Lisey was out, so I searched to see if the kind she uses was on sale anywhere. I found a buy one, get one 50% off sale at CVS, with a $2 ExtraCare Bucks offer. And I had $3 in ExtraCare Bucks to use on my purchase as well. Yay!
2. I planted the ends of two green onions.
I actually did this about a week ago, and as you can see, they're growing quite nicely.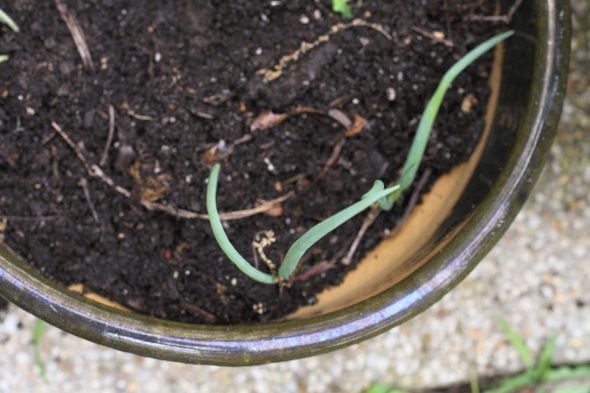 They're growing in a pot I salvaged from the things some neighbors left behind when they moved rather suddenly.
3. I re-potted my basil and parsley.
Some months ago, I bought small basil and parsley plants for a recipe. I managed to keep them alive through the dark winter days, so yay me!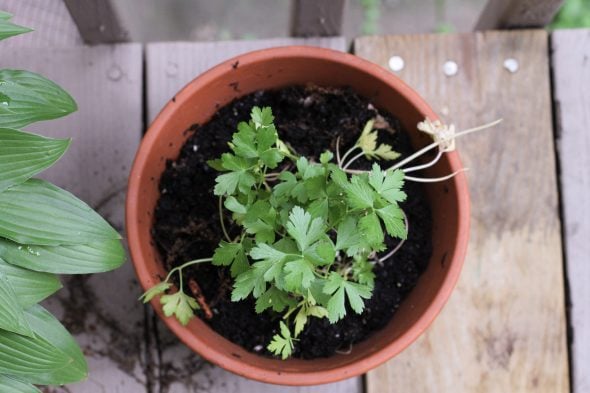 Since it's warm now, I replanted them in pots (with one basil plant in my front bed) so that they can get healthier.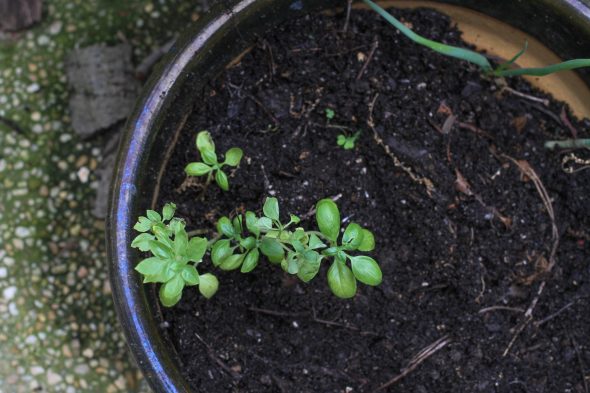 4. I used some of my compost.
I kind of hate buying potting soil, so I just added some of my compost to the soil in the pots to give the plants a bit of a boost.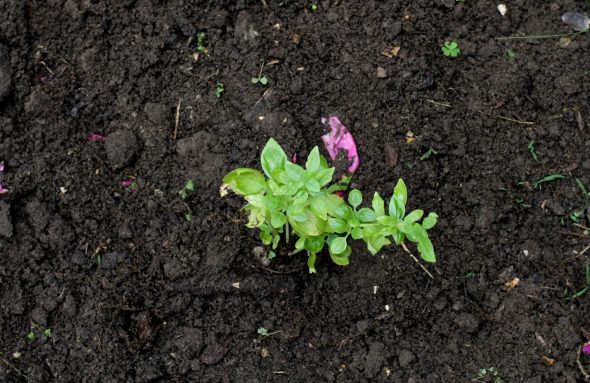 I also mixed some into the dirt in the bed where I planted the basil.
I'm guessing this will have something close to the effect of fresh potting soil. Or at least I hope it will!
5. I ate leftover pizza for lunch.
I don't adore leftover pizza, no matter how I heat it up (I've tried all of the ways, I think!), but hey, leftovers are some of the cheapest things you can choose to eat.
And eating leftovers prevents food waste like nobody's business.
Readers, the floor is yours. Share your Five Frugal Things in the comments!